For this season of gifting, and after a protracted year of lockdowns and social distancing, it is most fitting to remind those around us that they matter. Lift their moods and add joy to their lives and make December 2020, at least, a month for them to remember. Robb Report Malaysia has rounded up a dozen and more delightful assorted gift ideas, all intended to spread cheer for the holiday season, from a Lego Elf Club House to an actual four-bedroom bungalow by the South China Sea. Good tidings indeed.
---
Bottega Stella
View this post on Instagram
Judging from how the year 2020 is going, anytime is a good time for a drink. To get that party started, get a bottle (or 12) of the Bottega Stella Millesimato Brut sparkling wine. This cuvee of Pinot Noir, Chardonnay and Glera grapes offers a bouquet of fruit, flowers and crusty bread and a vivacious and full palate. All this is contained in the showstopper, the blue bottle dotted with stars – hence Stella which means "stars" in Latin. A simple press activates the LED light bulb located at the bottle's base, giving it an exciting presence, even before you've had your first sip. 
BUY NOW RM280
---
Aesop Sensory Chronicles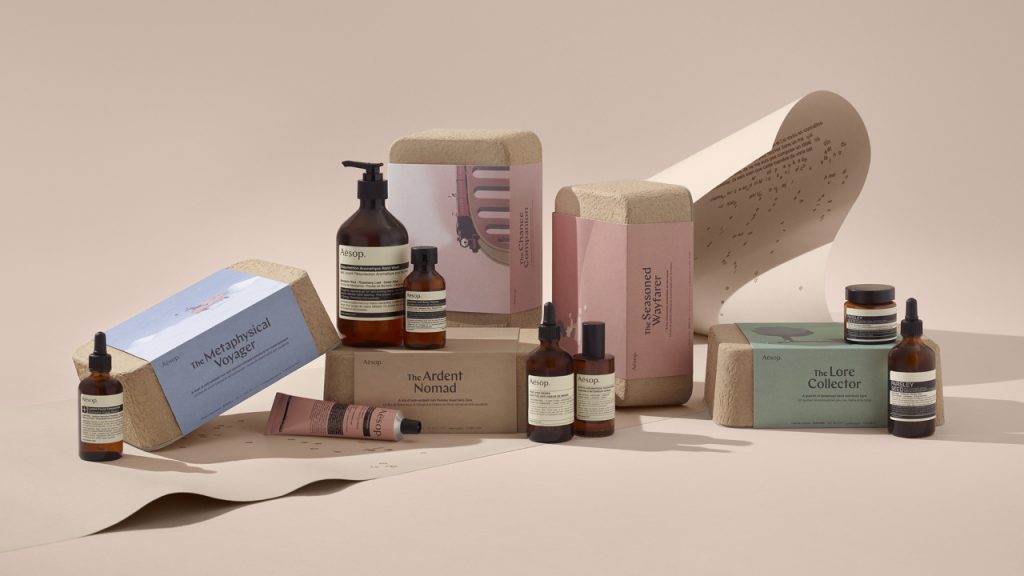 These 2020 Gift Kits are the ideal end-year office gifts. Modelled after specific archetypes, these Aesop kits ensure that everyone feels like you really know them deep down. You can't go wrong with such well-crafted kit names; The Ardent Nomad (RM610, Chance Companion (RM240), Lore Collector (RM390), Metaphysical Voyager (RM615) and Seasoned Wayfarer (RM360) emblazoned on the sets. Furthermore, each set alludes to famed personages such as Rabindranath Tagore and Joaquim Maria Machado de Assis, to consolidate your literary credentials among the office set. 
BUY NOW
---
Le Labo Candle Discovery Holiday Gift Set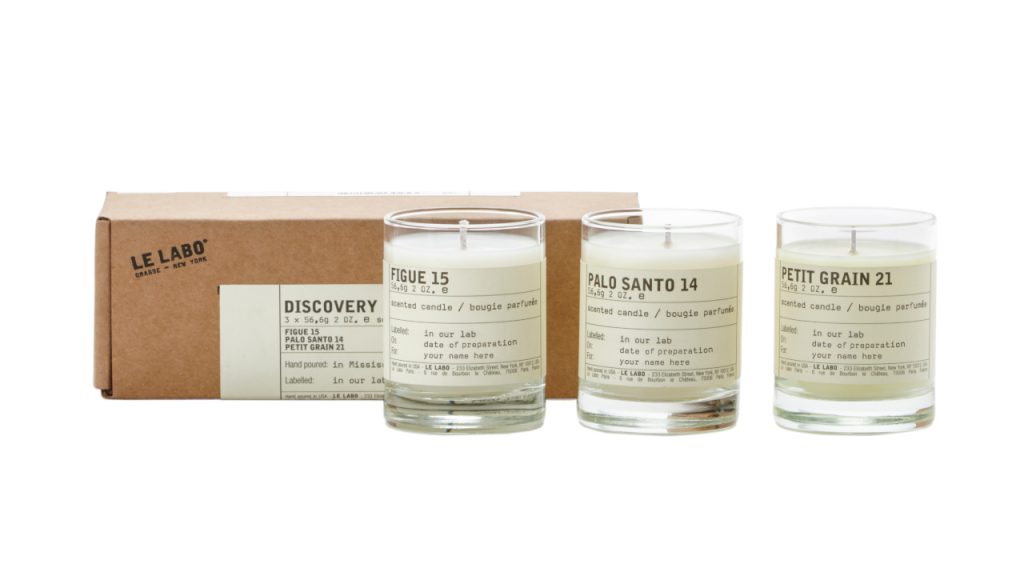 You've got the drinks, the tree, the music and the antlered headgear, so what's missing? For those who enjoy decorating their homes to the Christmas theme, you would do well to send them a trio of candles from Le Labo's Candle Discover Holiday set, which prides itself for creating soulful fragrances. Each candle is 56.6 grams, and is soy wax-based with pure cotton wicks for total eco-chic. These sets comprise the Petit Grain 21, Figue 15 and Palo Santo 14. Available at their new Suria KLCC Boutique or through their Home Concierge.
BUY NOW RM325 Call +603 2181 0128
---
Lego Expert Elf Club House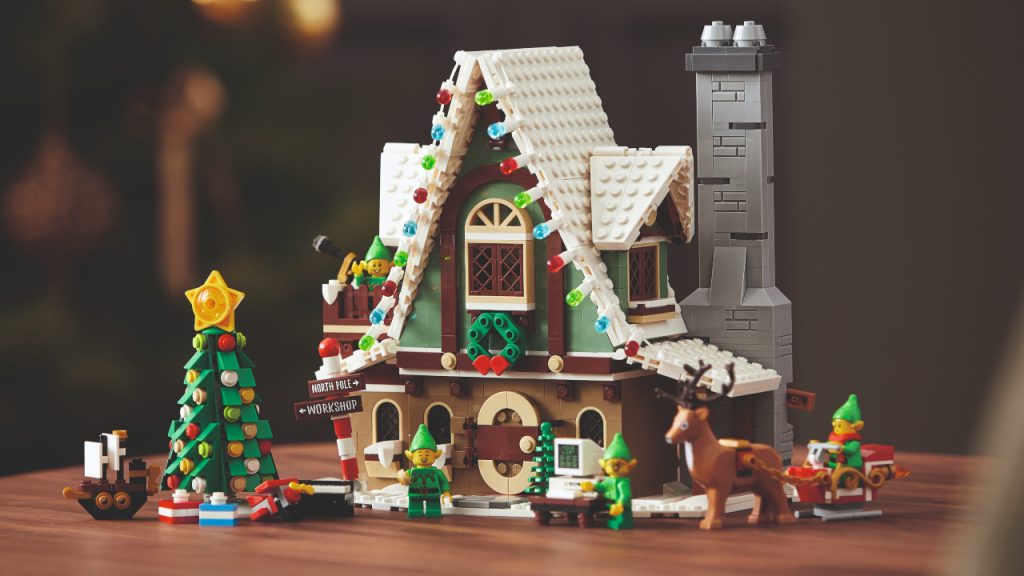 So it's Christmas. Give the kids extra cheer with this Lego festive scene of elves having a lark at their very own club house. You'll find curious details such as waffle machines, triple-decker beds kitted with a glowing light, a repositionable chimney and a sleigh, with its customary reindeer accompaniment. At 1,197 bricks, this wholesome family activity will give you some bonding time with the brood, and serve as a reminder that Christmas is best spent with family.
BUY NOW RM449.90
---
Johnnie Walker 200th Anniversary Edition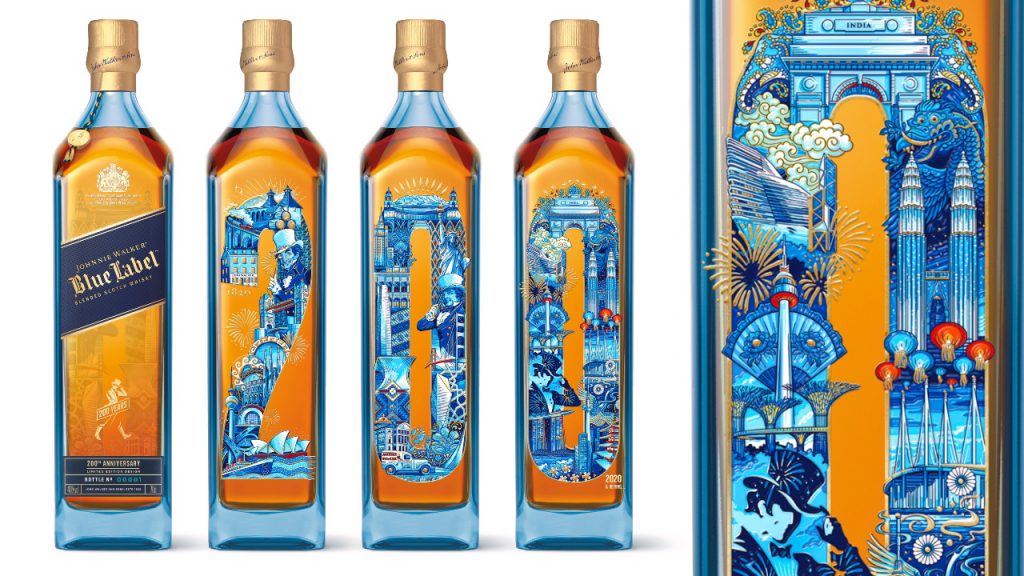 If there's a motivational tagline which could help us power through to 2021, it would be the one by the world's most famous blended Scotch Johnnie Walker which exhorts us to "Keep On Walking". Now in its 200th year, Johnnie Walker offers its flagship Blue Label in a limited edition pack designed to recall its humble origins as a grocer's story in Kimarnock from 1820, and it's subsequent globe trots with world landmarks such as the Sydney Opera House, London's Tower Bridge, San Francisco's Golden Gate, Hong Kong's Jockey Club, New York's Statue of Liberty and, closer to home, the Petronas Twin Towers and Penang Bridge. Something perhaps to lift the spirits of your futsal group who have been deprived of their weekly sessions on the AstroTurf.
BUY NOW RM818
---
Huawei Sound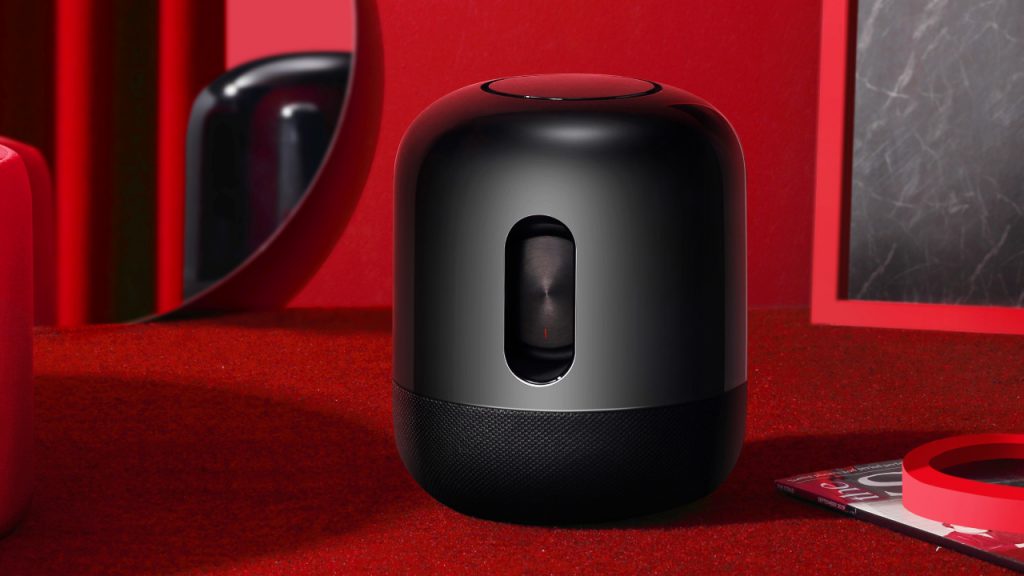 This next-gen Huawei Sound is the culmination of a collaboration with acoustics giant Devialet, offering you a premium wireless speaker with distortion-free audio even at 90 decibels. Pretty heady stuff, especially packed with the Davialet SPACE technology which suffuses an entire room with 360-degree surround sound, transforming your colleague's office into a grand concert hall. 
BUY NOW RM1,299
---
Tiffany & Co. Pet Leash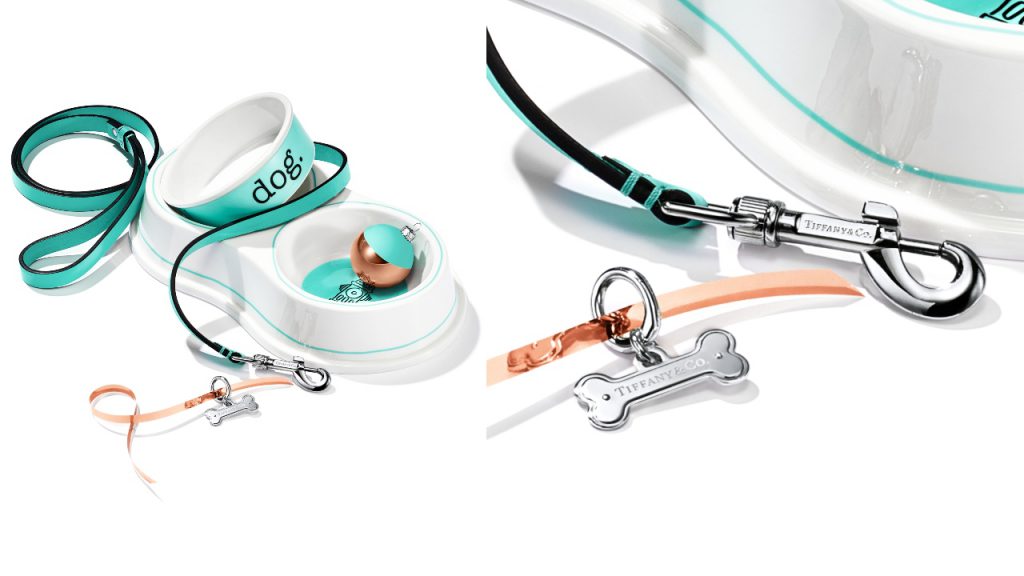 Feel like a million bucks the next time you take Rover or your pet calico out for its walk. This classic pet accessory from Tiffany & Co. offers durable palladium-plated hardware and quality Italian leather for you to walk your best fur friend. At 56 inches long, there's plenty of give as well, all the better for the other walkers to gasp at the flash of robin's egg blue in the neighbourhood.
BUY NOW RM1,600
---
Cartier Baby Gift Collection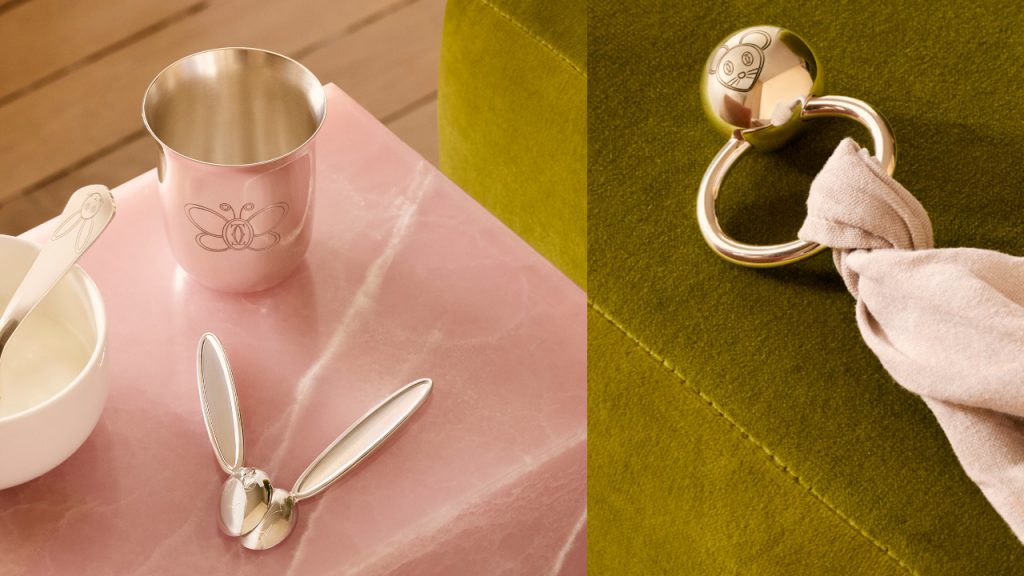 With the lockdowns being a precursor to the inevitable baby boom, you may be wondering which gift will set you ahead of the pack. Look no further. Cartier's new collections of objects and accessories for this festive season includes a quartet of precious Cartier Baby proposals; a butterfly tumbler (RM2,250), rabbit spoon (RM1,080), pair of rabbit spoons (RM1,620) and mouse rattle (price upon application), all in sterling silver.
BUY NOW
---
Montblanc Meisterstuck Le Petit Prince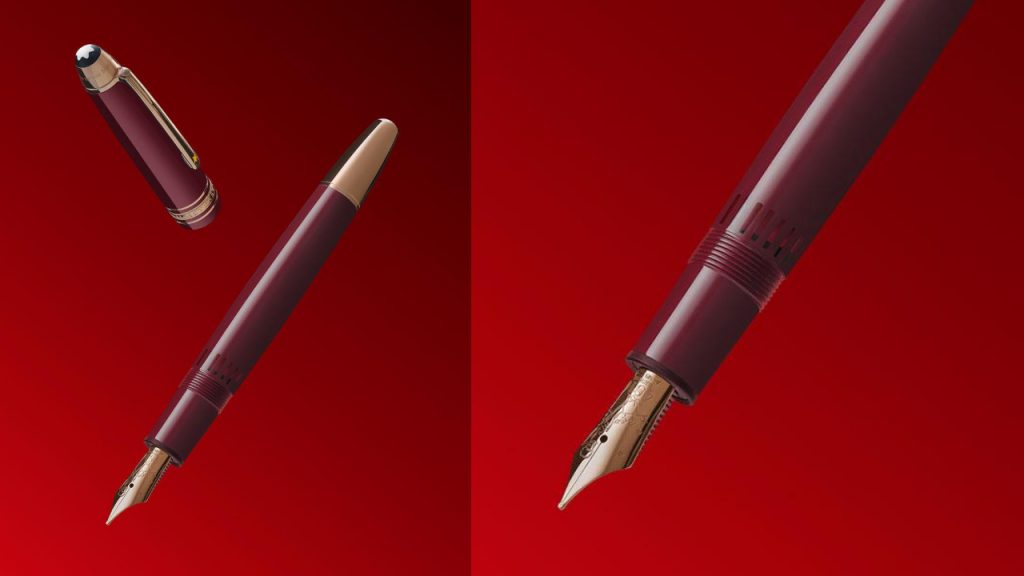 The good thing about the year end is usually in the scheduling lull as people make time for family and friends. Why not present that most pensive of your business associates with a writing instrument which measures up to his voluminous thoughts. Montblanc's Meisterstuck Le Petit Prince Classique Fountainpen (RM3,155)  is a 100 percent useful gift which will last him through 2021 and helps him to commit his ideas and thoughts in the most natural way – with pen to paper. 
BUY NOW RM3,155
---
Christian Loboutin Kate Stilettos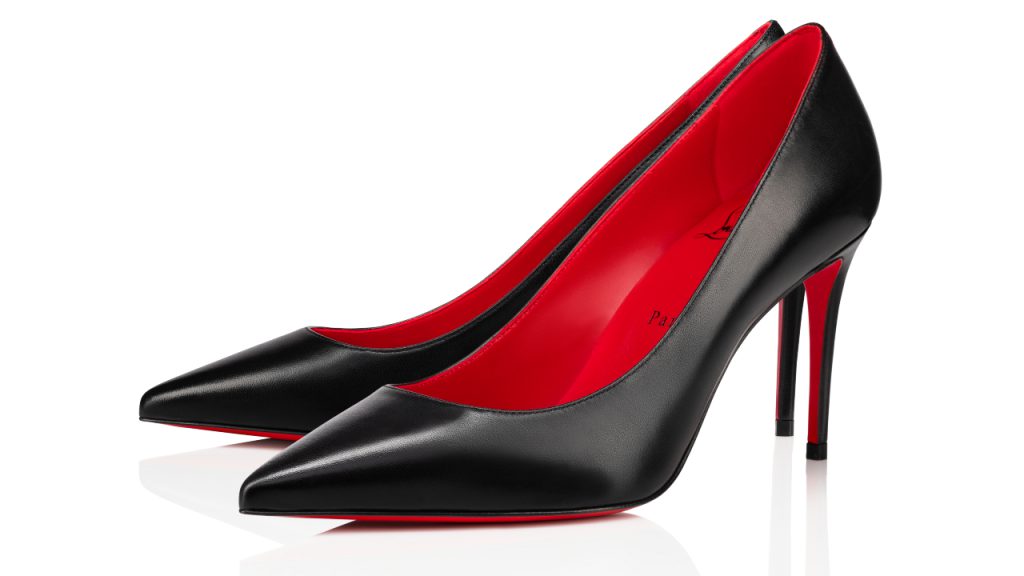 Sometimes, all it takes is a flash of colour to get her pulse racing. Try red, as in the famous lacquered sole of Christian Loboutin. New this season is its Kate 85 Kid/Lining stiletto which creates a sensational gift by virtue of its iconic style. It even provides what the irrepressible M. Loboutin calls, a "toe cleavage" the woman's second decollette and a symbol of sensuality, if you must. You probably already have someone in mind for this.
BUY NOW RM3,400
---
Van Cleef & Arpels Rose de Noel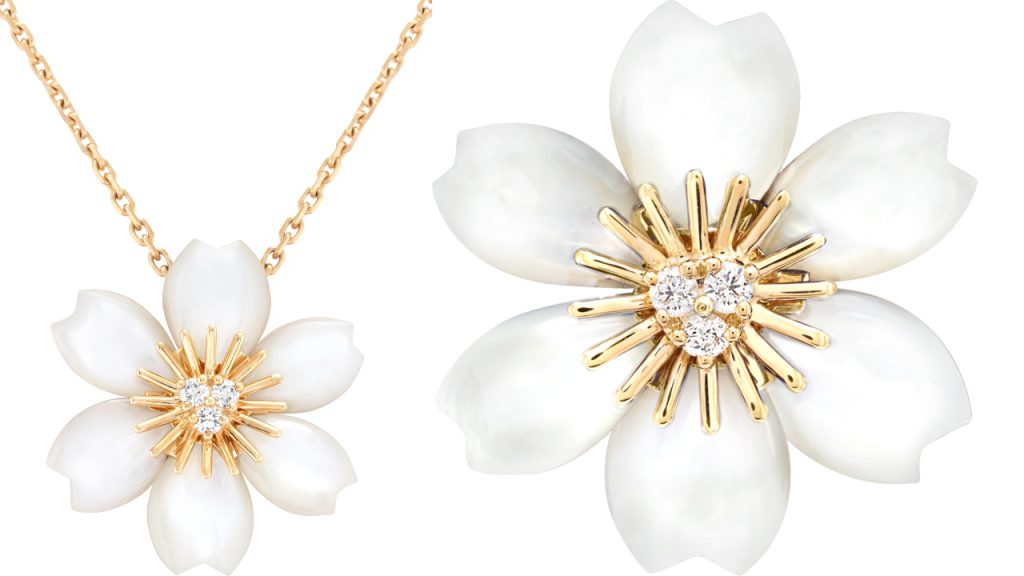 Since the 70s, the Rose de Noel motif has been a mainstay aesthetic at Van Cleef & Arpels, inspiring the creation of clips, earrings and pendants. This year's iteration takes the form of a pendant and earrings with a choice of white mother-of-pearl (RM36,700 for the pendant in mini size, RM59,000 for the earrings) or lapis lazuli petals (RM51,500 for the pendant in mini size, RM82,500 for the earrings). Yellow gold and diamonds make up the irresistible vision of nature expressed with rare materials and precious stones. A choice of sizes will meant you could, ostensibly, get a perfectly sized version for each and every important woman in your life. 
BUY NOW
---
Franck Muller Couples Watch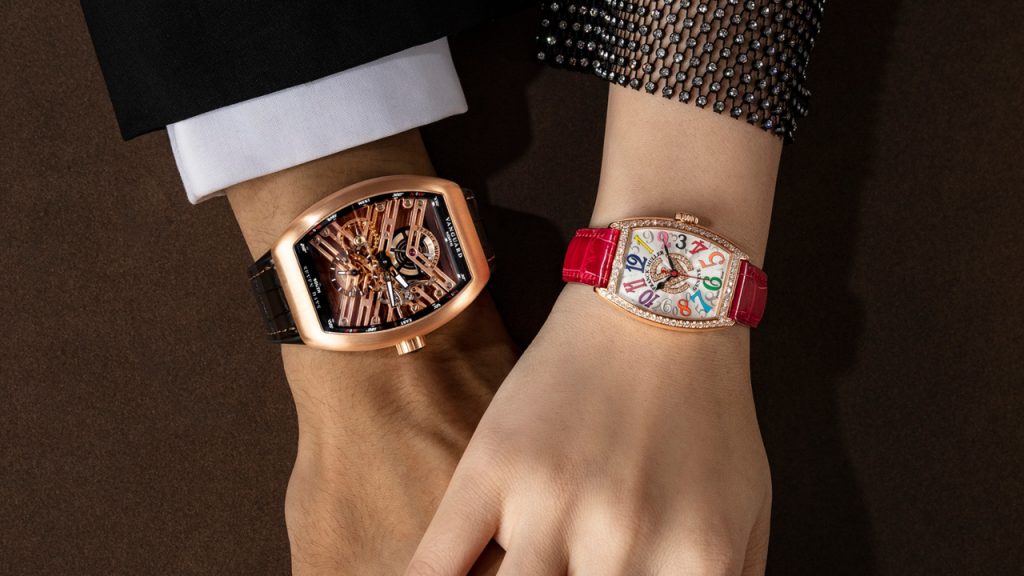 For that go-to couple whom you and your wife invite for double dates and are the first names for group vacations, this year may have been rather scant on shared activities. No matter, the ebullient Franck Muller proposes an illuminating festive season with its Vanguard 7 Days Power Reserve Skeleton (RM183,110) and the Cintree Curvex Color Dreams (RM119,174), two timepieces which go like peas and carrots when paired. On the former, the skeletonised manual-wound timepiece is easy on the wrist and to wear with its case of carbon, titanium, stainless steel and 18k gold and, as its name states, a 7-day power reserve. Its feminine counterpart offers a self-winding movement inside of an 18k rose gold case with hand-painted Color Dreams indices in 20 layers of translucent lacquer. 
BUY NOW: Call +603 2141 8418
---
Anantara Desaru Coast Residences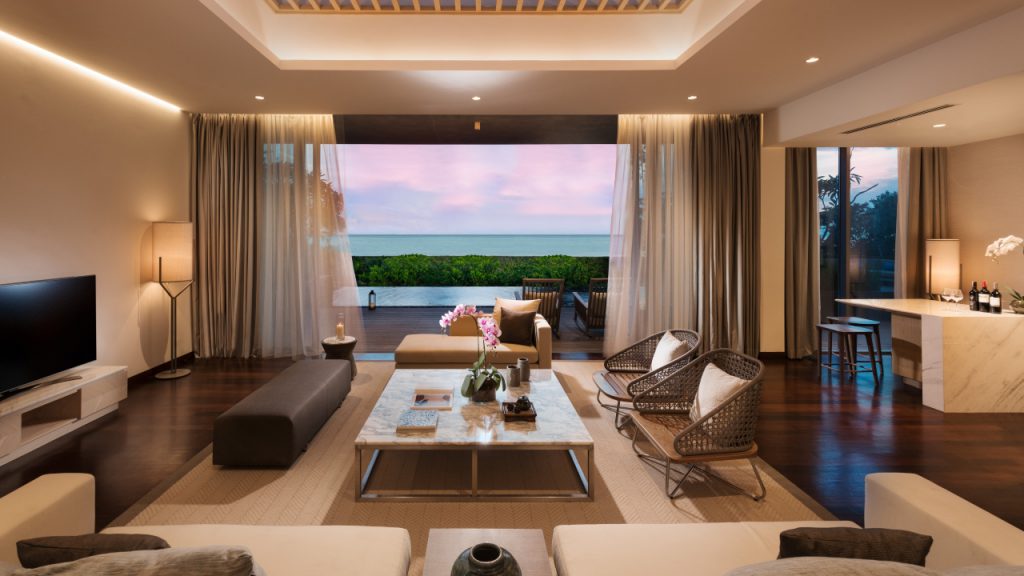 And sure it's nice to live by the beach. Especially if said home comes with its own infinity pool, direct access to the South China Sea, five-star housekeeping, delicious F&B at your beck and call and gorgeous sunsets. And did we mention – capital gains. The branded residences at Anantara Desaru Coast (starting from RM7.5 million) offers a limited group of 20 the chance to benefit from a resort-managed rental programme which could even take care of your monthly instalments as well. What's not to like? It's like Christmas every day.