When it comes to Banyan Tree Kuala Lumpur's dining outlets, much of the spotlight may have fallen on Horizon Grill in recent months for their now-Internet famous RM460 burger. Five floors down on level 53, however, is Ebisu – a Japanese restaurant previously located in Pavilion Hotel Kuala Lumpur (also managed by Banyan Tree) that's equally deserving of attention, especially after its recent relocation in mid-June.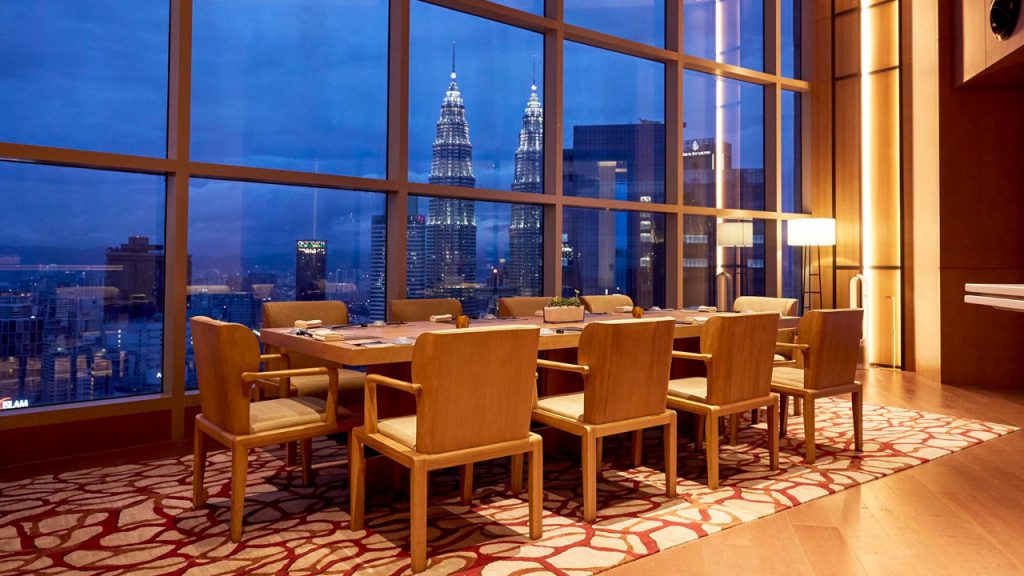 With this move comes a newly streamlined menu for Ebisu at Altitude, giving its seasonal and omakase offerings a chance to shine as brightly as the lights in Kuala Lumpur's skyline, which twinkle enchantingly before the restaurant's wide windows once evening falls. Streamlined hardly stands for limited, though – the overwhelming majority of Ebisu's ingredients are delivered from Japan twice a week, giving the culinary team plenty of source material to work with.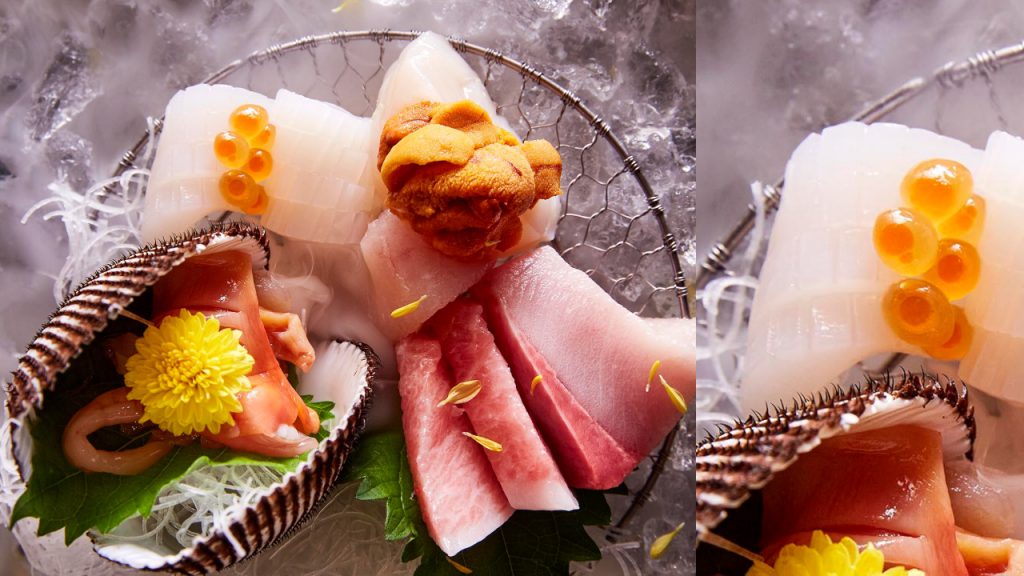 The Autumn menu, for instance, features season-specific treats such as oysters from Hiroshima, Wagyu beef braised in red wine, abalone with hearty vegetables, and Boston lobster served sashimi-style or grilled with ginger. As for experiencing an omakase meal at Ebisu (prices range between RM480 to RM880 per person), executive chef Ricky Kamishi and his equally friendly second-in-command, assistant Japanese chef Johnny Au Yong, delight in feeding guests until they're satisfied.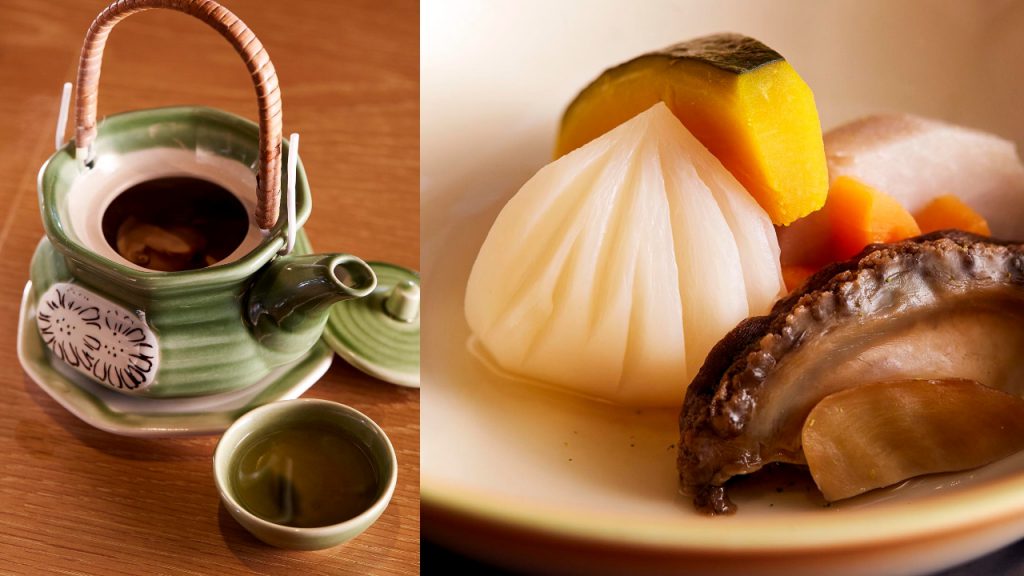 Over a seven-course omakase lunch or dinner, expect dishes that remain in the memory long after they've been eaten: a teapot seafood broth flavoured with sea bream and aromatic matsutake mushrooms, enjoyed cupful by cupful with a squeeze of sudachi lime. A live ark shell clam, bluefin otoro tuna, flounder fin, and scallops topped with sea urchin are all served dramatically over dry ice, alongside a most unusual addition of sliced – not grated – wasabi for a unique kick. 
In an ode to the season, abalone is gently stewed with Japanese turnip, pumpkin, sweet yam, and maple leaf-shaped kazarigiri decorations. Chef Yong is a dab hand with the grill too, presenting an adeptly seared platter of Wagyu tenderloin, King Crab, and a Hokkaido scallop, and finally making short work of slicing the best Japanese fruits available, be they musk melons or white strawberries.
---
Photos: Law Soo Phye