The festive mood of the Lunar New Year lingers on as we ease into a new normal. One thing that doesn't have to change is our appreciation of fine and luxurious collector's items from around the world. Certainly the acquisition of these treasures will help us feel just a little better. Who wouldn't have a mood boost with watches that belonged to Sylvester Stallone? Here are the best auction lots that have fetched top prices at the best auction houses, and three you still have a chance to own.
---
Liu Ye x Elie Bleu Sycamore Humidor
Auctioned by Sotheby's in Hong Kong for HK$189,000.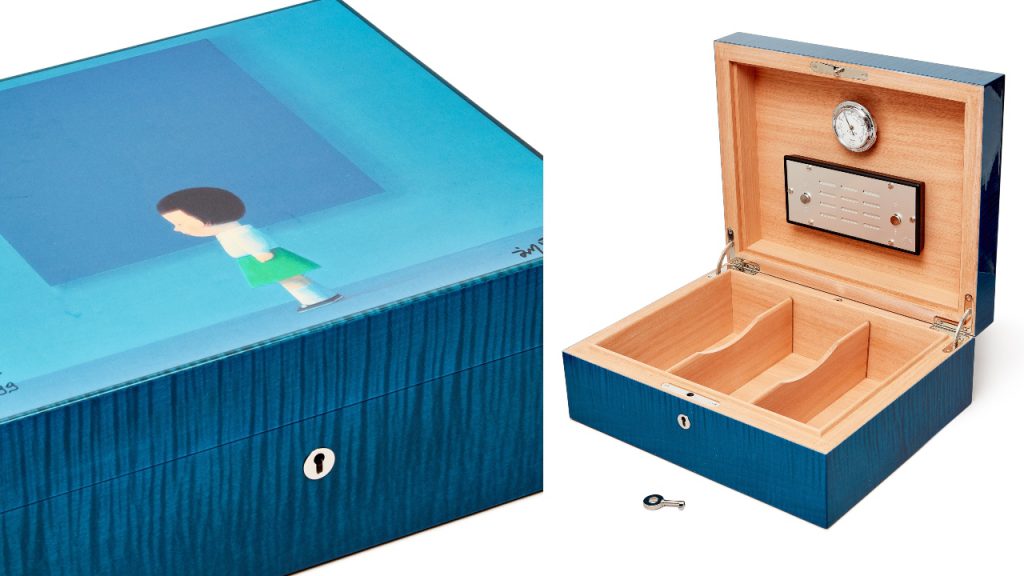 Long considered the Hermès of decorative wooden objects, Elie Bleu's humidors are particularly prized for their panache and meticulous craftsmanship. Sotheby's online-only Art of Humidors auction offered four sycamore humidors that were part of a first-of-its-kind Elie Bleu collaboration with famous Chinese contemporary artists. Each 75-cigar humidor bears the artwork of either Liu Ye, Zeng Fanzhi, Wang Guangyi, or Yee Minjun, and comes fitted a humidifier, a needle hygrometer, and a key lock. As with all four humidors, this blue sycamore humidor – which features Liu Ye's 2006 'International Blue' acrylic on canvas work on the box – is one of 99 limited and numbered editions of its kind. 
---
Carpe (Très Grande) by Francois-Xavier Lalanne
Auctioned by Bonhams in New York for US$2.4 million.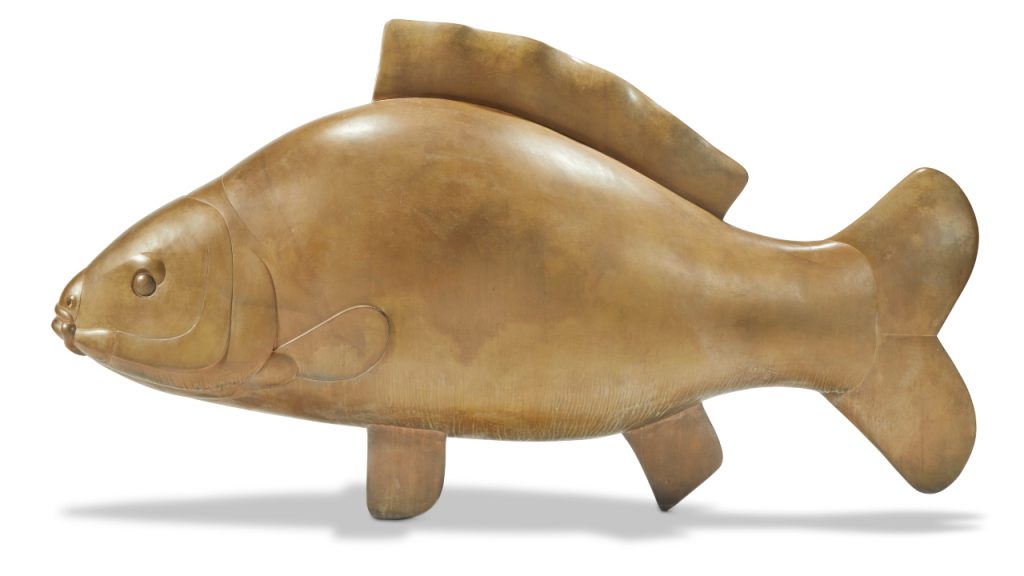 One of the finest catches at Bonhams' Modern Decorative Art + Design Sale last year, this monumental gilt-bronze creation by French sculptor and installation artist Francois-Xavier Lalanne reeled in far more than its initial top estimate of US$850,000. Conceived and cast in 2000, it is one of the largest works ever cast by the artist: the fish stands at a height of 132.1 cm and measures 250.8 cm in length. The work embodies Lalanne's characteristic surrealism and playfulness, as well as his fondness for drawing inspiration from the animal kingdom. 
---
Panerai Luminor Ref. 5218-201/A Owned By
Sylvester Stallone
Auctioned by Phillips in New York for US$214,200.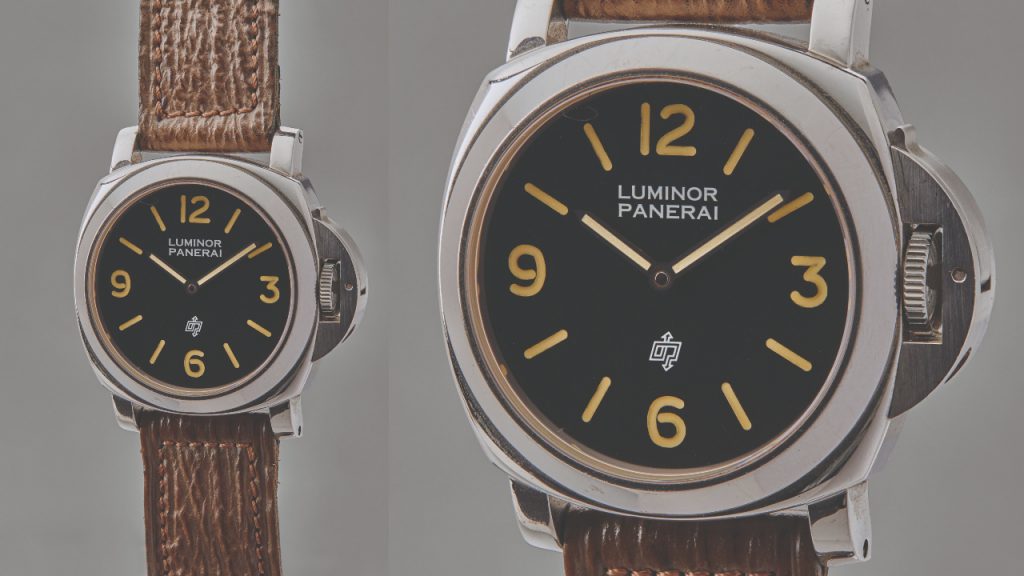 One of five watches from the personal collection of Sylvester Stallone to be sold by Phillips in association with Bacs & Russo, this Luminor 'Pre-Vendôme' is considered the most important modern wristwatch ever produced by Panerai. Worn on Stallone's wrist throughout the 1996 film Daylight, it catapulted Officine Panerai from relative anonymity into the international spotlight, launching the modern Panerai brand. Such was the actor's love of the timepiece that he never removed it during the entire duration of filming, later remarking that it "went through hell in every scene". Now offered in superb original condition, it comes in its original Panerai box with a handwritten letter signed by Stallone himself. 
---
Richard Mille RM052-01 Tourbillon Skull TZP Nano-Ceramic Owned By
Sylvester Stallone
Auctioned by Phillips in New York for US$998,000.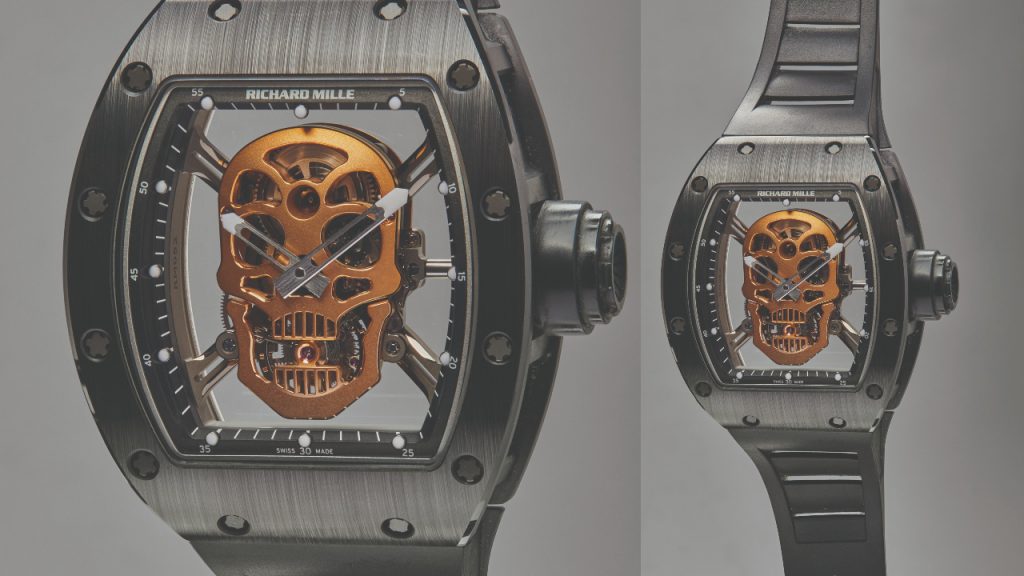 Only 30 of Richard Mille's RM052-01 'Skull' timepieces exist, one of which was snapped up by Sylvester Stallone after it was first released in 2013. This skeletonised watch – numbered 13 of 30 – has a classic Mille tonneau-shaped case constructed from TZP ceramic and carbon nanotubes, making it both lightweight and scratch-resistant, plus a pink gold 'Skull' positioned front and centre on the dial. The skull itself is Mille's nod to the use of skull themes in the field of horology, stretching from the 16th century's skull-shaped pocket watches to this 21st century memento mori, which embodies the brand's philosophical keystones of liberty and nonconformity.   
---
Scene at Marrakech by Sir Winston Churchill
Bidding commences on 1 March through Christie's in London.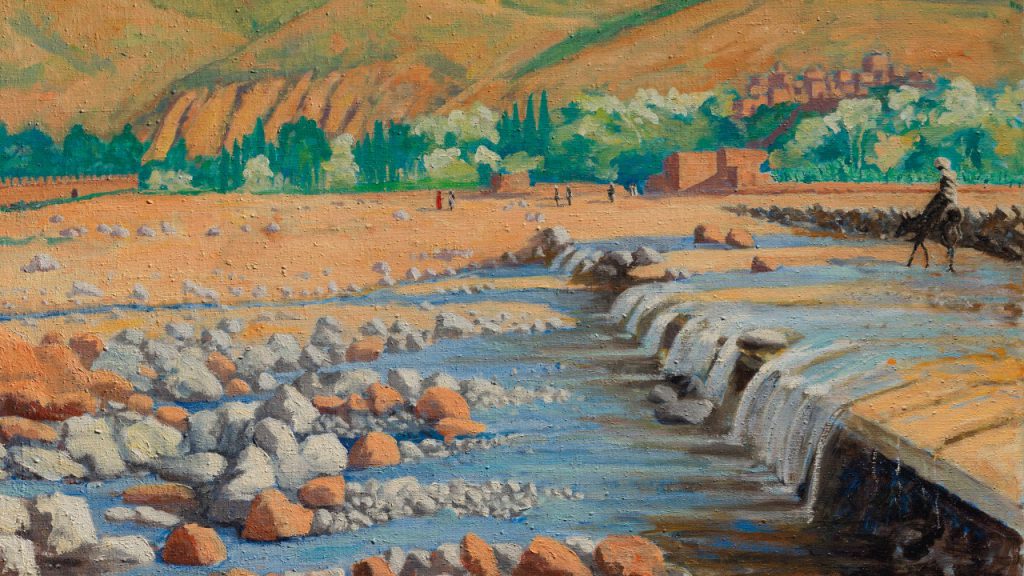 Although Sir Winston Churchill is most famous for his political and military achievements, he was also a keen artist who – after being introduced to painting during a family holiday in 1915 – went on to produce over 500 works of art. His oil on canvas painting, Scene at Marrakech, is thought to have been created around 1935 and carries a top pre-auction estimate of £500,000. Churchill gifted the artwork to Field Marshal Bernard Law Montgomery, a distinguished general who played a vital role in the battle of Dunkirk. This painting will be offered at auction for the first time, having remained with the Montgomery family ever since they received it from Churchill in the 1950s. 
---
The Luboshez Gong
Bidding commences on 18 March through Christie's in New York.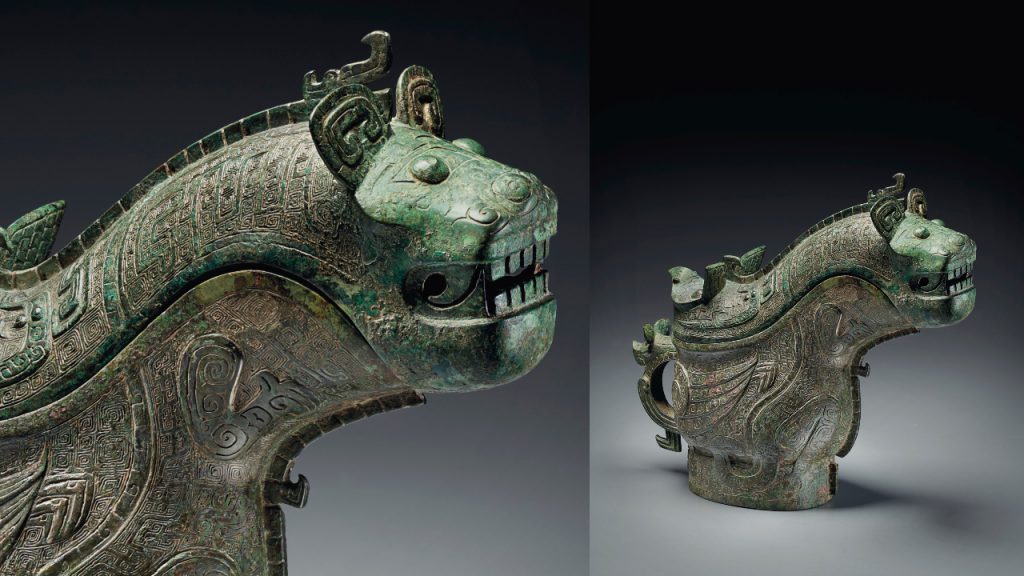 A sure-fire star of Christie's upcoming auction, Shang: Early Chinese Ritual Bronzes from the Daniel Shapiro Collection, this magnificent and highly important bronze ritual wine vessel is expected to fetch between US$4 to 6 million. Having been part of a renowned American collection formed over a quarter of a century, The Luboshez Gong provides a glimpse into the spiritual world and mysterious rituals of China's ancient culture. The vessel – which fuses the forms of a pouncing tiger and a standing owl – dates back to the 12th or 13th century BC, and was acquired by Captain S.N. Ferris Luboshez in Shanghai in 1948. 
---
1938 Peugeot 402 DSE Darl'Mat Special Sport 
Bidding commences on 3 March through Bonhams online.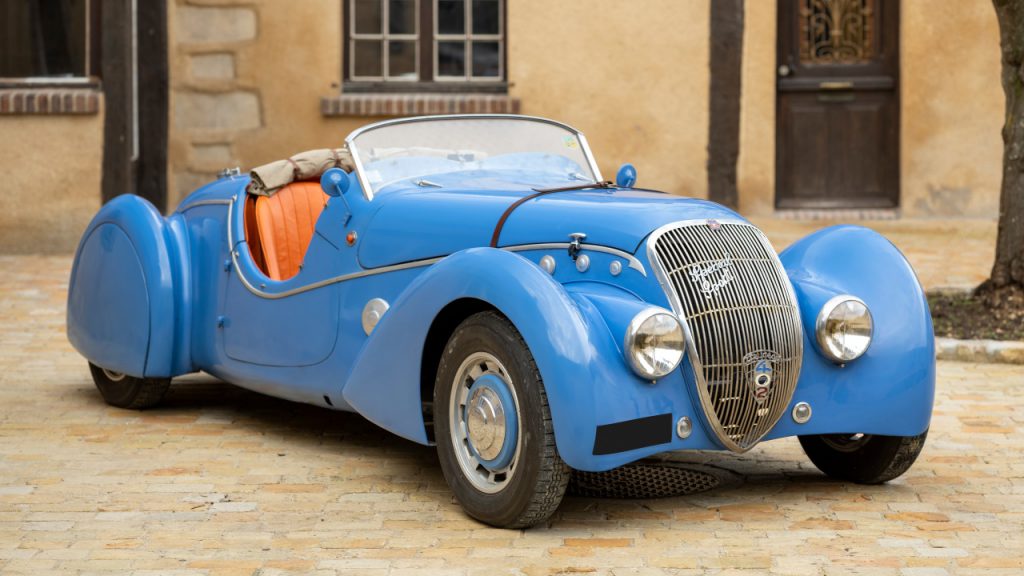 This rare gem is one of several tantalising collectors' motor cars to be offered at Bonhams' Les Grandes Marques du Monde à Paris sale, which will be held for the first time as a fully digital auction over 3 to 10 March. One of the most distinctive French motor cars of the pre-war era, the 1938 Peugeot 402 DES Darl'mat Special Sport (estimated to fetch between €350,000-550,000)  was one of 53 roadsters produced, and is now one of only 20 remaining. Beside its elegant and refined 'Art Deco' styling, the original livery of blue over tan has been carefully restored to its former glory.