In the year that was, we probably got more use from our sofa sets at home than ever before due to stay-at-home directives and… Netflix. The thought may have occurred that we could also have something more welcoming, relaxing and comfortable, not to mention stylish if the opportunity were to present itself. With the newly launched Space Bangsar showroom, readers now have a chance to get the best sofas from this contemporary furniture specialist's impressive array with great deals available in store, till 7 March this year. Here, we pick out five stellar options which will change the way your home looks, and how your feel.
SP01 Ling (two-seater from RM28,650 and three-seater from RM31,625)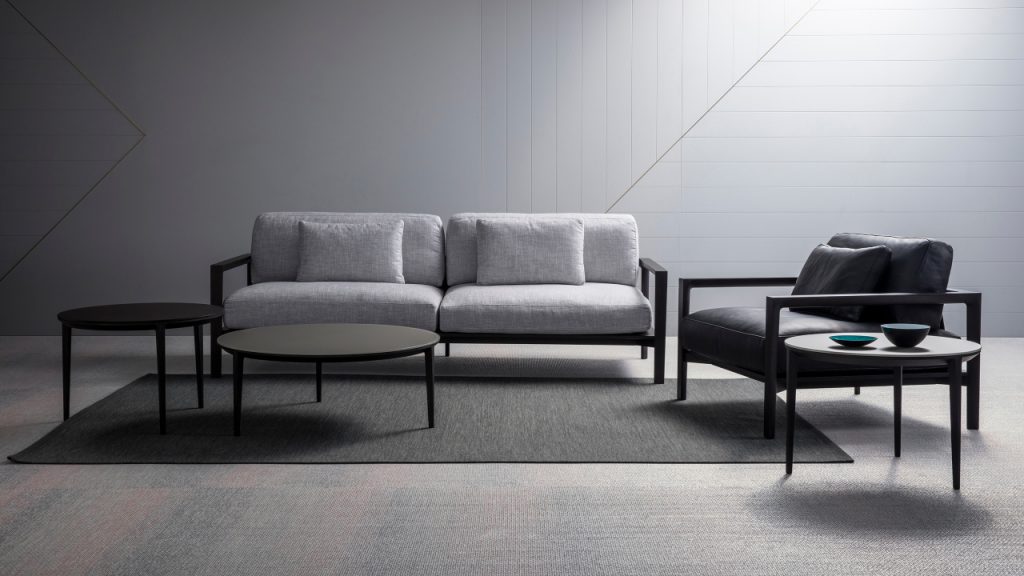 Since is debut, the SP01 brand has attracted a series of high-profile designers who have contributed to its growing stature in the realms of designer furniture. This seating configuration by Fattorini + Rizzini + Partners (collectively known as the Metrica design studio), is an elevated sofa which comes with either natural or stained ash timber sourced from FSC-certified sources. It offers a Danish design sensibility, ideal for minimalist style, but with upholstered back panels comprising multi-density polyurethane foam with feather wadding for ideal levels of comfort and relaxation for movie marathons or finishing good books.
---
Poliform Bellport (from RM49,720)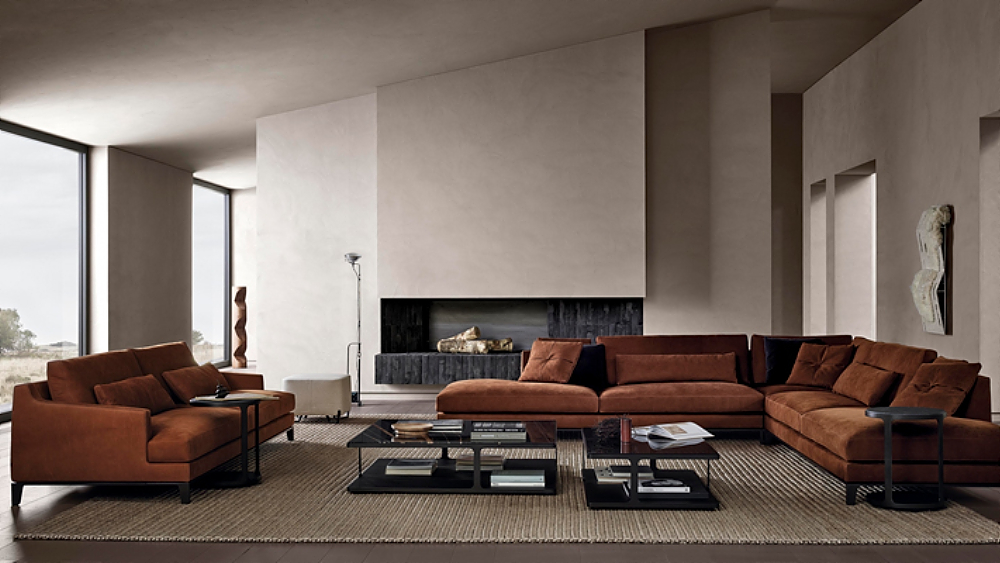 For a statement piece of furniture to add colour and cheer in these times, the Bellport, designed by Jean-Marie Massaud, is the way to go. As part of a living room collection of the same name, the Bellport sofa is meant to evoke the gaiety and life of its namesake New York location which has become the new vacation spot for city slickers; with the furniture's champagne and brown nickel accents meant to stimulate the birth of new ideas, much like the location. The sofa remains versatile, to meld into a variety of atmospheres, be it for a spirited afternoon of games or relaxing during mellow evenings.
---
B&B Italia Michel Club (from RM51,335)
To introduce a more classical, yet modern take to your living room, the Michel Club offers the right balance. It comprises 36 modular elements, five ottomans and linear sofas to help you optimise a configuration which will fit your space. Imagine lounging on its capacious seats, with comfortable cushions for the back and headrests for long afternoons dreaming of what may come. This Antonio Citterio design also allows great personalisation from the choice of fabrics and leathers derived from B&B Italia's half-a-century heritage, as well as a combination of colours.
---
B&B Italia Atoll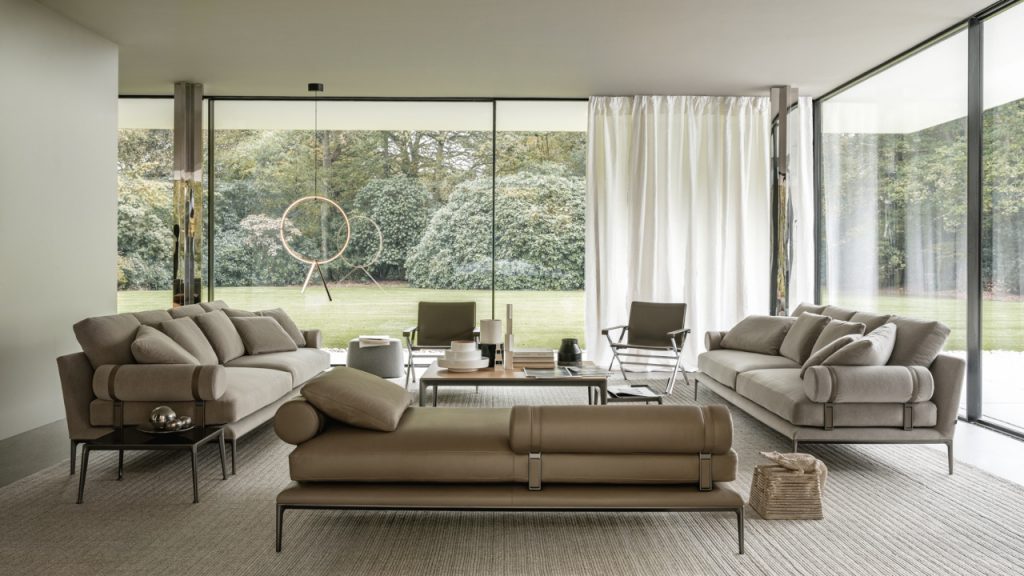 Say contemporary without saying it at all. The Atoll by B&B is meant to offer a sleek, refined adaptation of traditional elements such as the bolster, and is partnered to armchairs to offer high design amid informal situations. This modular seating system recalls a coral formation – hence the name – and offers platforms which can function equally well when transitioning from sofa to daybed, with pewter and black chrome finishes.
---
Maxalto Lutetia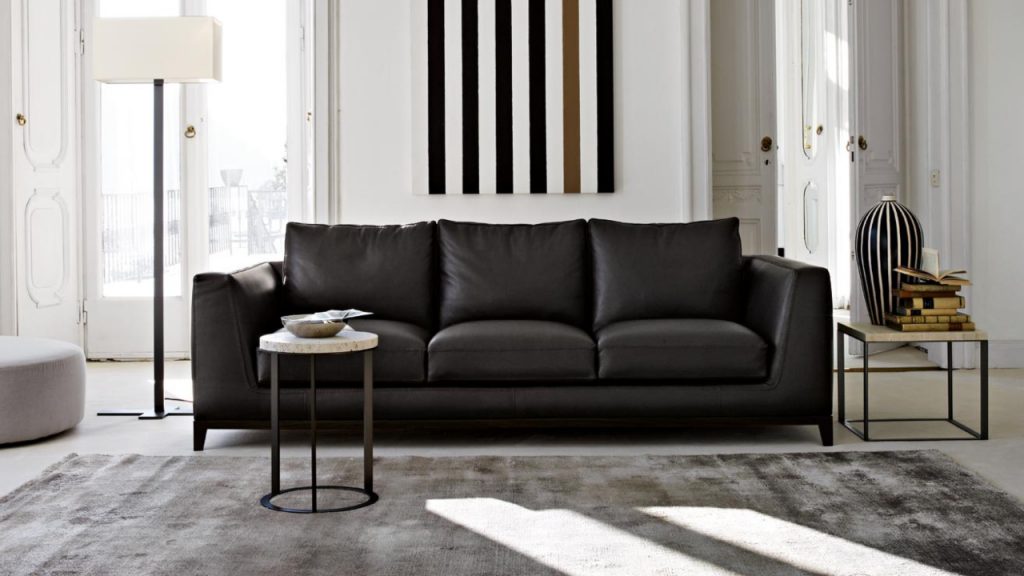 At a glance, the Lutetia by Maxalto looks rather imposing. It sits on a base frame of oak, with blanket-stitched fabric or leather covers. But take a seat and you'll discover just how much deep relaxation it is designed to induce. Roomy seats and free cushions means you can customise your sofa seating as you like, with the instant ability to restore it to look pristine –  with everything looking perfectly in place, thanks to its durable upholstery of shaped polyurethane, sterilised down, polyester fibre and cotton fibre covers.