IWC Schaffhausen built a reputation on the pilot's watch, and one of the brand's most recognisable pieces is the aptly named Big Pilot Watch. It was introduced in 2002, a time when oversized watches were in vogue, and at 46mm in diameter it fit right in. That Big Pilot is not going anywhere, but it is welcoming a downscaled sibling in the Big Pilot's Watch 43.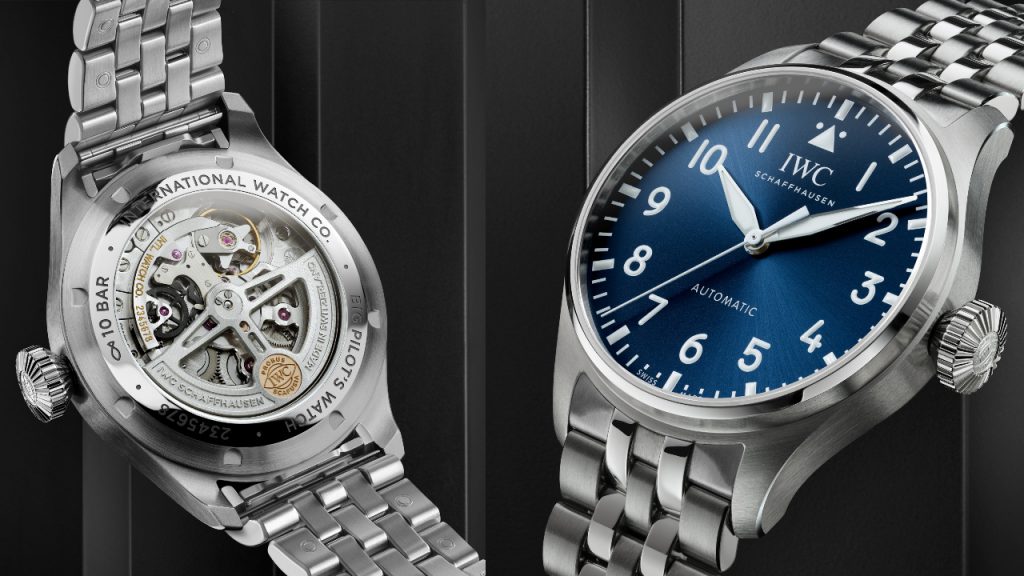 Three millimetres makes a world of difference to a wristwatch, and this is not a project which IWC embarks on lightly. After all, the Big Pilot is an intrinsic and essential part of the brand's identity. "The story of the Big Pilot is very close to our heart here at IWC," says IWC Creative Director Christian Knoop. "It's probably the watch that embodies in the perfect way what our brand stands for, in terms of engineering, in terms of a very pure, technical approach to design and aesthetics." It also rounds out the brand's complement of pilot's watches, which includes the Pilot's Watch Automatic 36 as the smallest offering.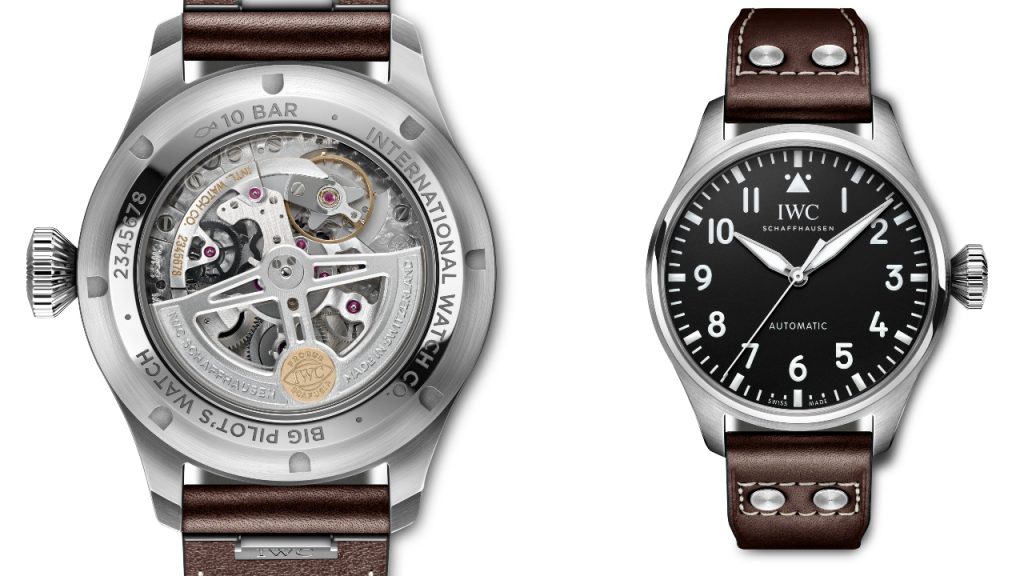 Which is not to say the Big Pilot's Watch 43 has become a small watch. It is more ergonomic, certainly, and for some will undoubtedly be more comfortable and easier to wear. "We wanted to have a more wearable watch, but we also wanted to have the same boldness on the wrist," Knoop says. Indeed, the classic IWC design codes including a slim bezel, understated numerals and open dial have been preserved and do contribute to a certain wrist presence. It is powered by the 60-hour automatic Calibre 82100, one of the latest of IWC's manufacture movements that maintains signature features like the bidirectional Pellaton winding system and ceramic components that are practically wear-free. It is visible through the display caseback. The watch comes in options of black and blue dials, and has an option with bracelet – although the quick-change system makes the choice rather moot.
More intriguing than the size of the new Big Pilot is that it lacks any complications whatsoever – it does not even have a date window, a rarity in modern watchmaking. Knoop notes that the Portugieser Automatic 40 of last year also had no date window, and it enjoyed a successful launch. "I was very excited really to present that purity in the Portugiesier, and now also have the same purity in the Pilot," he says. No-date is something that traditionalists have long been clamouring for, and he acknowledges that segment of collectors, but he also feels that it is a sentiment that is becoming more widely adopted. "I think this also has to do with the wearing habits of people…realising that the mechanical luxury watch is a fantastic lifestyle accessory, and it's something to look at and to express your style…it's not about the functions, or the things you can also read on your mobile phone," he reasons.
"I was personally never so keen on date windows," Knoop adds. Date windows add questions about symmetry and layout, and on how to leave certain numerals out. It is a challenge also to match the finish of the dial with that of the date disc. With some more complex movements as well, the date disc ends up quite far from the date window, and it raises issues of visibility that then must be solved. "If we can leave this out, this results in a much cleaner design and obviously also helps to stay faithful to the original DNA of the Big Pilot's Watch," he says. After all, the original IWC pilot's watches of the 1940s were simple three-handers as well.
"We are always trying to define the essence of the product and to have every detail speaking for itself," Knoop goes on to explain. "IWC is not about decoration, or artisanal additions to the watch as such. But still, we are a luxury brand, and we're passionate craftsmen here in Schaffhausen. So we want to bring every detail and every element forward in the best possible way. To give you an example, this is a very clean and pure case, but the attention to detail, to proportion, to finishing of the edges that goes into that case, is still enormous. It's a very simple dial…but still, to have the right print, and the right finish of the black, and the right finish of the numerals, still requires an enormous amount of prototyping and attention to detail to get it right." Another example would be the printing of the white numerals and markers, which was carefully selected to impart a three-dimensionality to each element. The sum of the efforts – the colour of the dial, the luminous material applied, and the printing of the letters – all affects the experience. "You probably don't see it on first sight, but you experience it as an owner…when you look closer, when you wear it," Knoop says. "And this makes luxury for me. It's not necessarily the decoration, but it's the incredible attention and passion for the detail and the subtle elements in the product."