The upcoming Gamuda Gardens township represents next-level living with nature. It features rolling hills, horse-riding trails and a spectacular vista of waterfalls cascading into a series of five beautiful emerald lakes. The entire vision for Gamuda Gardens is translated across 810 acres of undulating terrain filled with serenity, sunshine, birdsong and community enrichment. Its master plan fulfils this promise with low-density homes and plenty of recreational acreage, with the added appeal of 50 acres of pet-friendly parkland.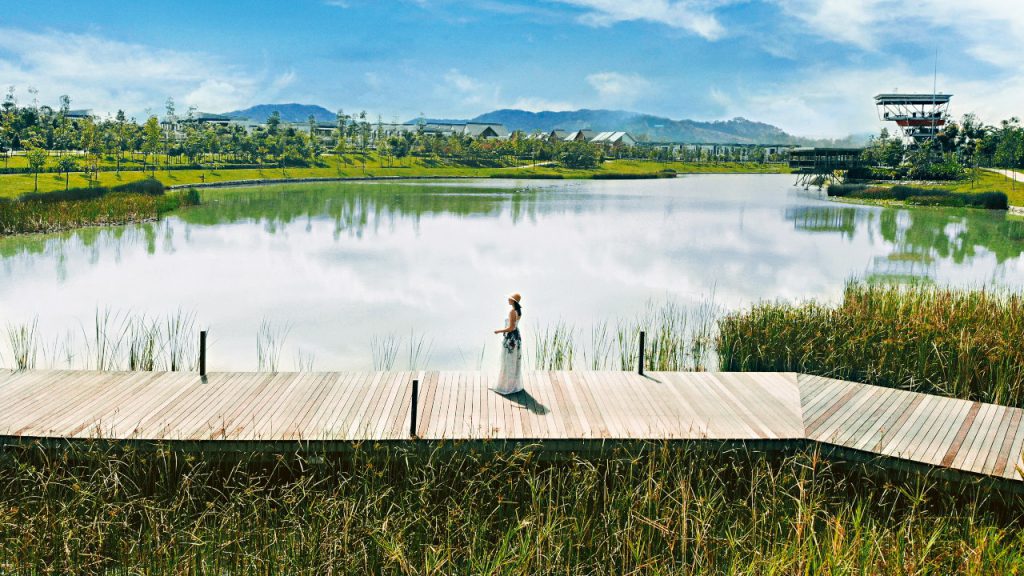 Its central park recalls the classical 18th-century designed Stourhead estate in Wiltshire, famed for its monuments, flora and conceived on the same rolling topography that Gamuda Gardens enjoys. Already, in the three years since its establishment, the township has seen a flourishing biodiversity with migratory birds at its scenic lake.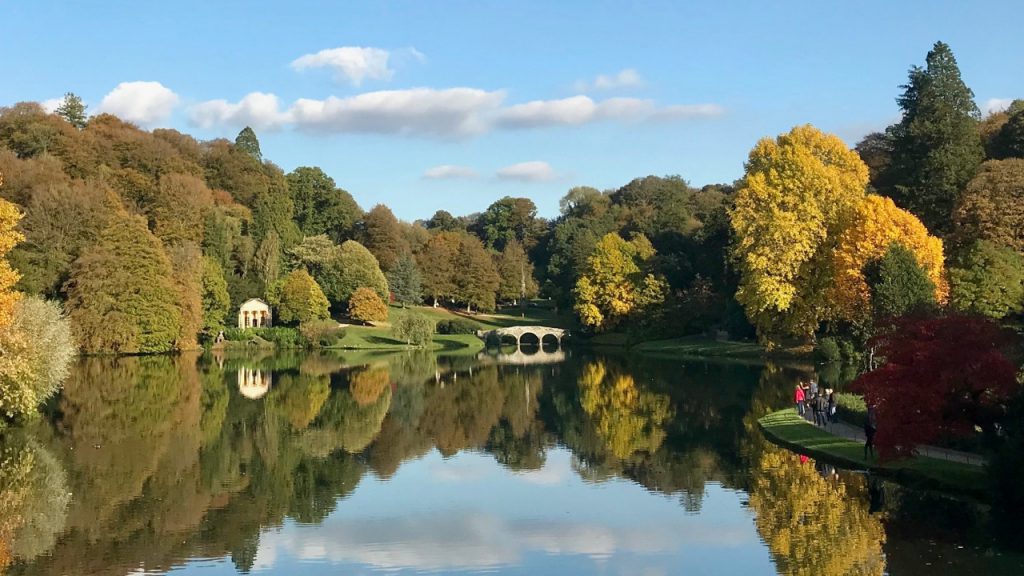 Strategically located at the confluence of the New Klang Valley Expressway, Guthrie Corridor Expressway, the Kuala Lumpur-Kuala Selangor expressway (LATAR) and the North-South Expressway, Gamuda Gardens seamlessly integrates this flourishing greenery with unobtrusive minimal modernist architecture, resulting in an idealised living space existing at the equilibrium of man and nature.  
The latest parcel to be launched in this township is Gamuda Gardens Esteem, a precinct dedicated to those who dream of low-key living in nature's sanctuary. Its first phase of luxurious accommodation is the contemporary elegant Monarc residences with 94 units in total. Homes at Monarc, which range from semi-detached to bungalow units, offer built-up spaces of between 2,811 sq ft and 6,521 sq ft. 
Within this gated and guarded precinct, residents will enjoy the best of curated nature activities; from cycling through the scenic grounds to practising yoga at lake-facing pavilions. They may also explore the nearby forest on horseback courtesy of Gamuda Land's partnership with equestrian training and competition venue 3Q Equestrian Centre, whose board of directors includes Malaysia's foremost equestrian rider and Olympics-hopeful Qabil Ambak. This partnership, inked in March this year, will see the establishment of a horse-riding facility at Gamuda Gardens Esteem, with a paddock for leisurely pony rides as well as a 1.5km horse-riding trail through a forest that leads to a vantage point to survey the valley below.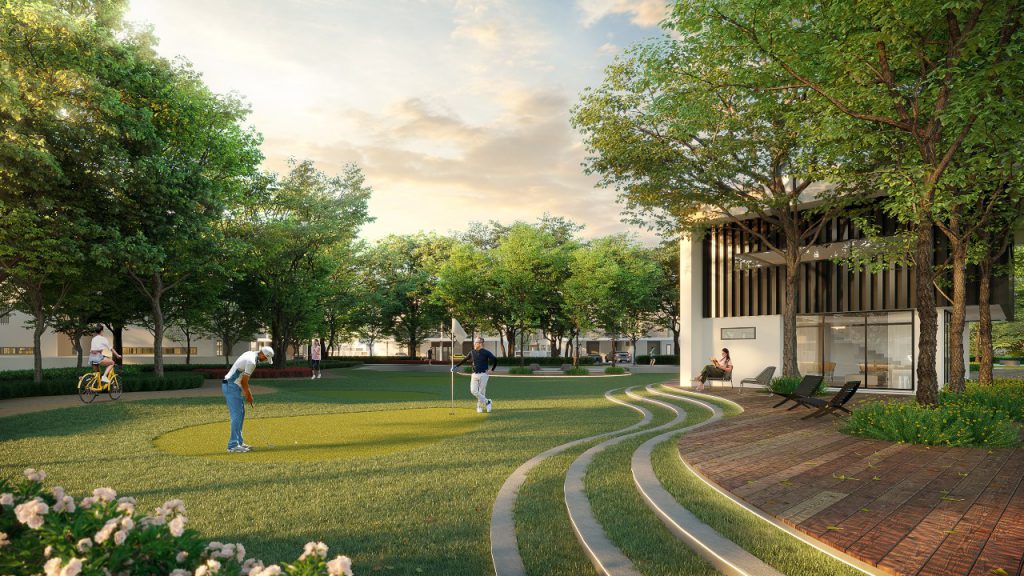 Gamuda Gardens Esteem also maintains a putting green for those looking to work on their short game. To unwind, residents can rejuvenate at the precinct's wellness centre with its Olympic-sized pool and saunas, tempt their palate at a diverse array of restaurants or shop for conveniences at its commercial hub located a hop and skip away. A swanky Gamuda Gardens Esteem Lounge is also in the plans, for the exclusive use of cigar aficionados and oenophiles among its residents.
Back in the commodious home of Monarc – which provides spacious porch drop-off and parking for up to six cars – residents can enjoy outdoor family dining on cool evenings in their private garden. After their meal, they can head back indoors to watch movies in a living space enhanced by double-volume ceilings and full-glass panoramas, transitioning seamlessly between the indoor and outdoors. 
The Gamuda Gardens Esteem parcel also has the distinct advantage of providing concierge services to its residents, helping with all manner of services from making housekeeping, nursery, gardening and floral arrangements; to making reservations for dining, shopping and transportation. The concierge services make hosting a dinner party an effortless affair, with catering, floral arrangements and the set-up faultlessly taken care of, followed by housekeeping services, all at the beck and call of residents.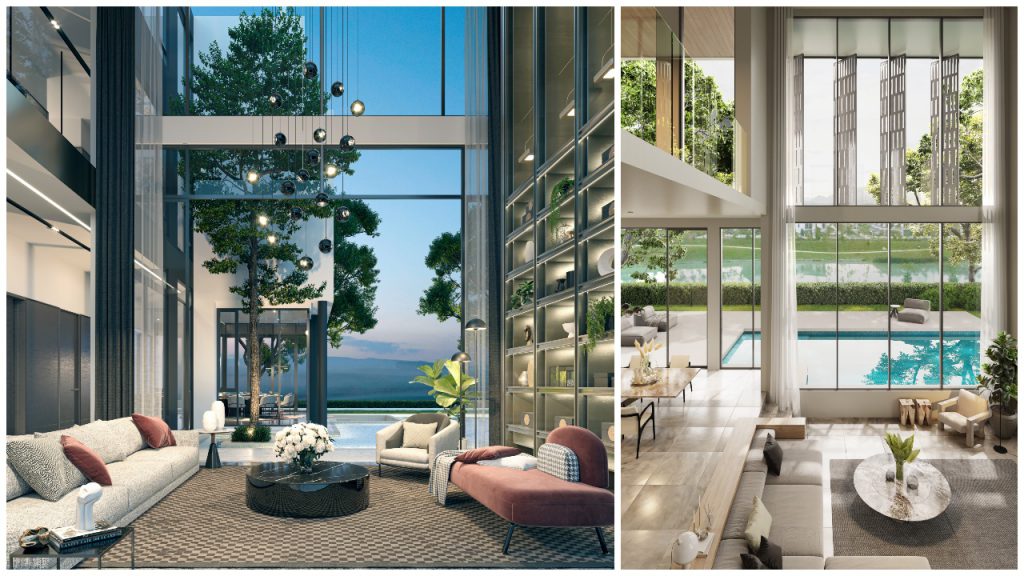 In this exclusive precinct, Gamuda Gardens Esteem encapsulates many of the high points of community design, amenities, landscaping and architecture of its master developer Gamuda Land. The developer's track record in conceiving opulent and sprawling accommodation includes the nearby Valencia community – which houses its own private golf course – to the lavish yet discreet Madge Mansions in Kuala Lumpur's diplomatic enclave. 
All in, there is plenty to look forward to at Gamuda Gardens Esteem, which is crafted for those who appreciate the importance of their own space and being close to the great outdoors.
---
At present, Gamuda Land is accepting pre-registration of interest. Call +603 2727 7438 or visit their website. 
Photos: Artist's Impressions for Gamuda Land