Treasures from around the world are headed for the auction block as more countries are moving towards normalcy. With our appreciation for all things fine and luxurious undiminished, these hot lots made waves in the auction world. From an ultra-rare A. Lange & Sohne watch to a Banksy artwork, Macallan whisky in fine Lalique decanter, Kanye West's prototype sneakers and a stunning Aston Martin DB still to bid for—here's a roundup of the top lots in international auction.
---
A. Lange & Söhne Lange 1 in Stainless Steel
Auctioned by Antiquorum in Geneva for CHF312,500.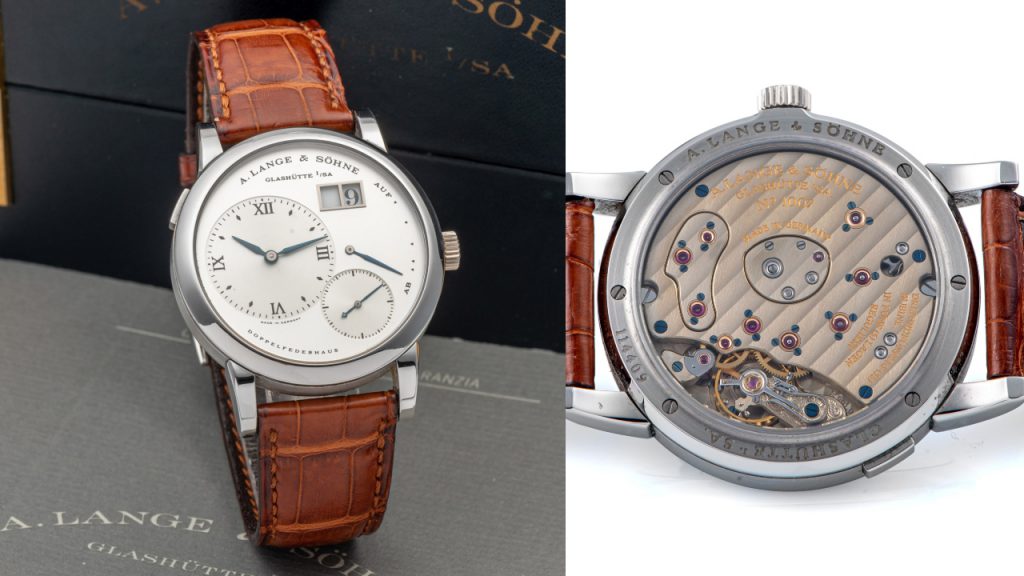 The horological equivalent of an Amur Leopard, fewer than 30 pieces of this ultra-rare A. Lange & Söhne steel watch are thought to exist, although the company has never disclosed exactly how many steel cases were made. The manual-wound, stainless steel wristwatch (Ref. 101.026) features an oversize date and power reserve indicator, and was purchased in Milan in 1997, comes from the family of its original Italian owner. This particular steel Lange 1, which has never been placed on the market or at auction, comes with a leather strap and its original buckle and more than tripled its low estimate. 
---
The Sakura
Auctioned by Christie's in Hong Kong for HK$226.3 million.
The crowning glory of Christie's Magnificent Jewels Spring auction in Hong Kong, this diamond ring – featuring a 15.81-carat Fancy Vivid Purple-Pink internally flawless diamond – set a new record as the largest of its kind ever to be sold at auction. Realising a whopping US$1.9 million per carat, the purple-pink flawless diamond is named for its resemblance to the intense colour of cherry blossoms in full bloom, given its strong colour saturation and remarkable pink hue. The cushion mixed-cut diamond is sandwiched between two half-moon diamonds, and mounted on a platinum and gold ring. 
---
Kanye West 2008 'Grammy Worn' Nike Air Yeezy 1 Prototypes
Auctioned by Sotheby's in New York for US$1.8 million.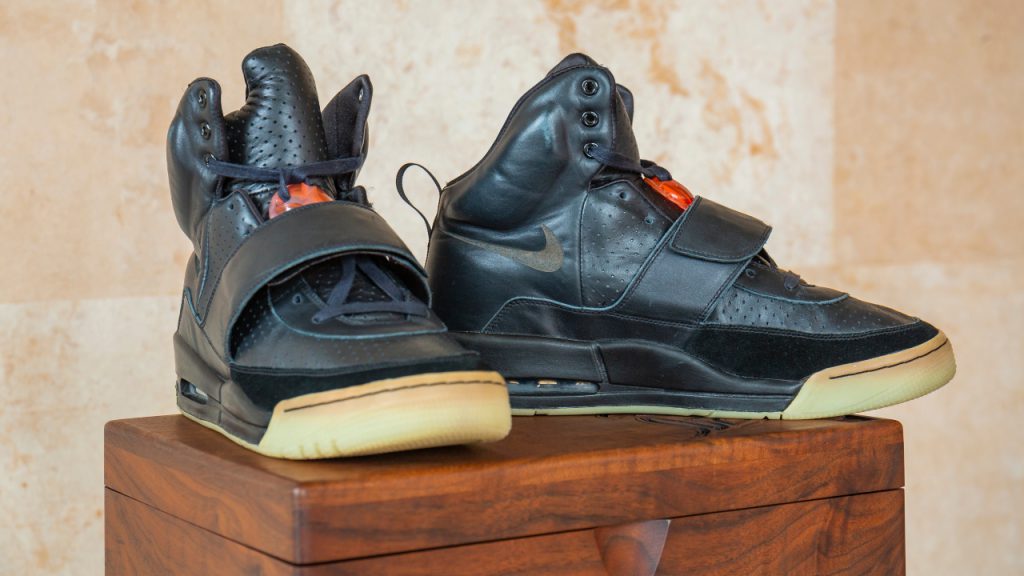 Created exclusively for Kanye West and worn onstage during his performance at the 50th Annual Grammy Awards in 2008, these Nike Air Yeezy samples ended up fetching the highest publicly recorded price for a pair of sneakers. Acquired by sneaker investing platform RARES, the Yeezy 1 Prototypes shattered the existing auction record for sneakers by almost three times, establishing them as the most valuable sneakers ever and the first pair of sneakers to top US$1 million. Crafted in size 12 from soft black leather, the shoes feature an iconic Yeezy forefoot strap and signature 'Y' medallion lacelocks in bright pink. 
---
Macallan Lalique – 50 Year Old
Auctioned by Bonhams in Hong Kong for HK$1.2 million.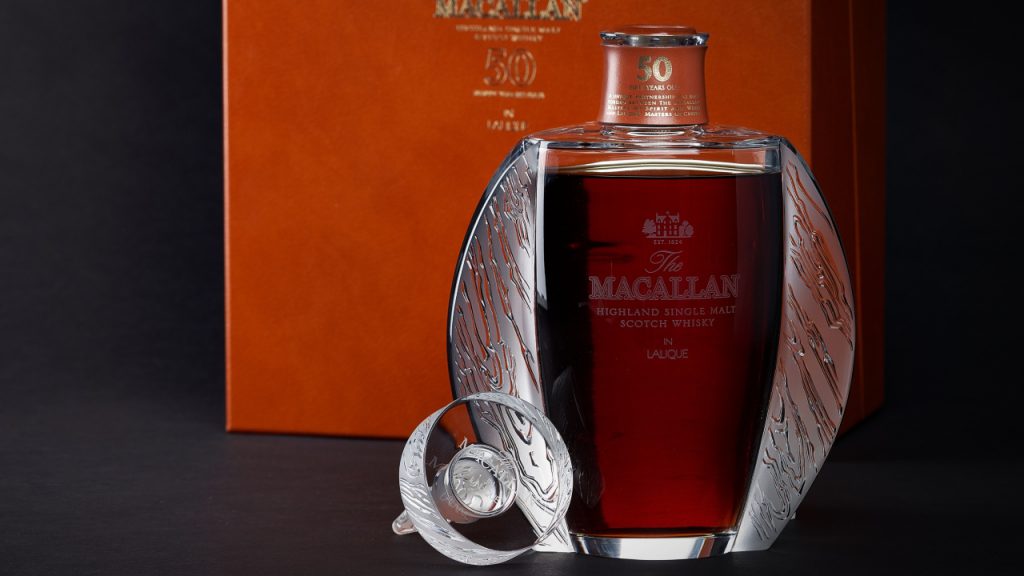 Whisky enthusiasts will recognise this bottle fondly as the first Macallan in the Lalique Decanter series – in this case, bottle number 137 of a very limited edition of 470 decanters, all of which were first released in 2006. Filled with the very rare 50-year-old Macallan in order to celebrate The Macallan's exceptional oak casks, this decanter comes with engraved labelling, a crystal stopper, and a presentation case. 
---
Le Bassin aux Nymphéas by Claude Monet
Auctioned by Sotheby's in New York for US$70.4 million.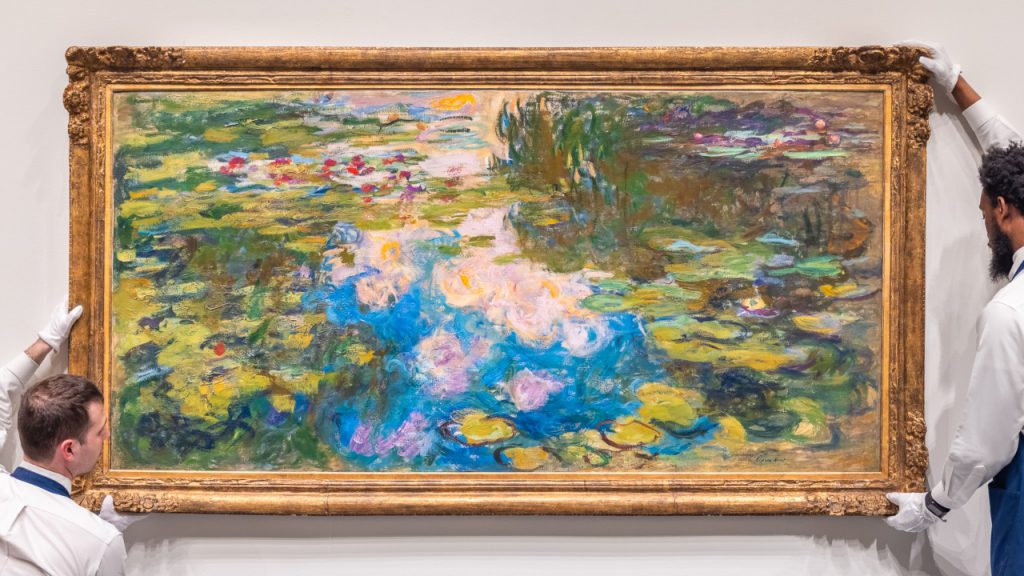 Pursued by five bidders at Sotheby's Impressionist & Modern Art Evening Sale, a determined Asian collector eventually laid claim to Claude Monet's monumental Le Bassin aux Nymphéas – one of his finest large-scale Water Lilies paintings ever to appear at auction. The shining star of the sale, which was painted between 1917 and 1919 in Giverny and measures an impressive 100 by 200 centimetres, was one of the first large-scale Nymphéas to appear on the market in a number of years. The painting is characterised by its bold facets of colour and expressionistic brushwork, marking it as part of a series that is considered among the most celebrated works of the Impressionist era.
---
Love is in the Air by Banksy
Auctioned by Sotheby's in New York for US$12.9 million.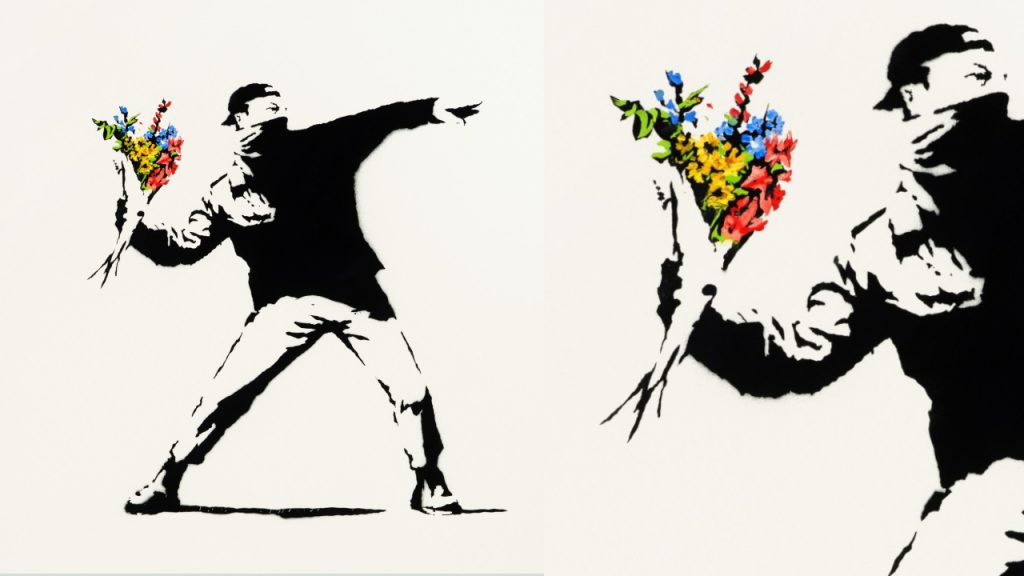 Far exceeding its top estimate of US$5 million, Banksy's oil and spray paint on canvas work was the subject of a 14-minute bidding battle before being sold to applause. One of the artist's most cherished works on canvas, the bouquet of brightly coloured flowers about to be hurled by the protestor has been hand-painted in oils – a unique feature that rarely appears in Banksy's work. The sale of this piece is also notable for the fact that Sotheby's collaborated with cryptocurrency exchange platform Coinbase, marking the first time that cryptocurrency could be accepted as payment for a physical artwork at an auction house. 

---
1965 Aston Martin DB5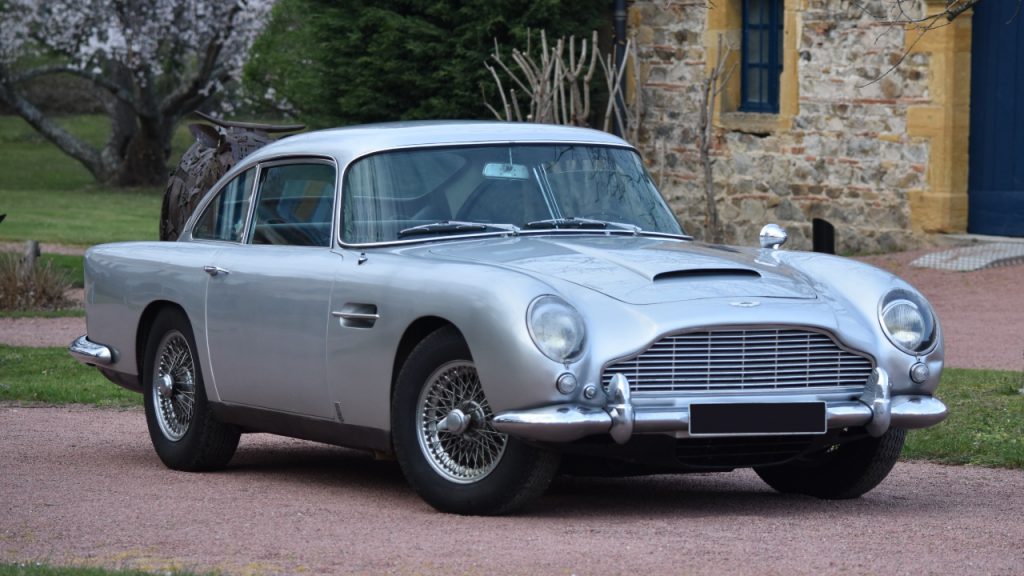 Bidding commences on 19 July through Artcurial in Monaco.
Stored untouched for the past 42 years, this legendary DB5 is one of the main attractions out of a lineup of exceptional cars assembled by the Artcurial team for the sun-filled capital of Monaco. Carrying an estimate of between €400,000 to 600,000, this DB5 – presented in Silver Birch Metallic – has had only two owners from new, and was last used by its current owner for his wedding in 1980. Very much identical in appearance to the instantly recognisable James Bond DB5, the vehicle boasts an elegant 3996cc straight-six engine and a rare automatic gearbox.