Living Divani, once a modest upholstery workshop in Italy founded by wife-and-husband team, Renata and Luigi Bestetti in 1969, has grown to become a worldwide manufacturer famed for its 'silently elegant' furniture. The co-founders' daughter, Carola Bestetti, now heads the luxury design company as its CEO. Over the past half a century, Living Divani – together with renown star-chitect and brand art director Piero Lissoni – gradually involved international designers who share the company's style and approach to its design of refined discretion. Here, the second-generation successor explains the importance of maintaining the rich heritage behind her family's company while looking towards the future and opportunities presented through diversity.
---
Did you always see yourself taking over your parent's business?
My parents spent all their time in the factory, so it was natural for me to grow up in the company. That's why I've always felt very much at home in this world. I've always lived it as a game, without thinking too much about my future role within the company. When I joined Living Divani, I took some classes to better understand the business and management, and I soon began to observe the whole system, from the manufacturing up to commercial. I've been able to be involved in the entire process; production and logistics, to sales, communication and marketing — which I still do. I've always had a passion for design, but I've certainly acquired know-how working my way up the ladder.
What was your earliest memory of the business?
For me, the factory was literally a sort of backyard and playground. I spent hours skating on the concrete yard, playing with fabric cuttings, meeting designers and clients who my parents always considered as part of our family. I believe that the human involvement and a personal side have always characterised Living Divani, and still distinguish it.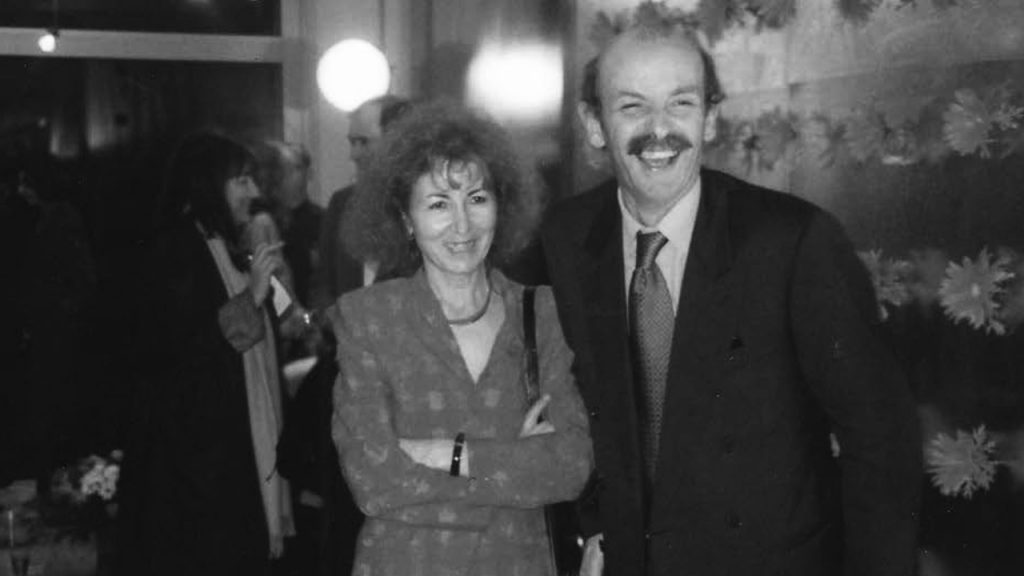 What are some of the challenges you've faced in running the company in this current time?
I strongly believe in the model of the company created by my parents and specifically its values. They have been able to pursue a coherent proposal over the years, maintaining a vigorous and distinctive design identity. The main challenge I faced when I first joined was bringing in a more international and managerial approach to the family business, as a result of my time spent abroad.
I started to follow new design paths with a different approach based on my curiosity and sensitivity to build a much more open and experimental design platform. Of course, they were all consistent with our DNA in terms of quality and aesthetics.
It is currently essential, especially in our sector, to generate creative relationships with partners. The importance of teamwork and cooperation is crucial to reach a wider audience, and anticipate their needs, both in terms of product's style and functionality.
 Do you think women have been overlooked or underrepresented in the furniture industry?
I believe that the female quotas in design is quite high, especially in the case of second- and third-generation family businesses. It is often the daughters who take up the reins of the family business with determination and tenacity, and this is certainly positive. The moment like the one we are currently living in, has once again shown us the complexity of all the dimensions that a woman must weave together. They have to reconcile a working career with caring for the family often at the expense of time dedicated to herself – but I believe that society is increasingly recognising the value of women's contribution and that some very strong barriers of the past are gradually falling. There are in fact more and more women making their way to the top in many different fields.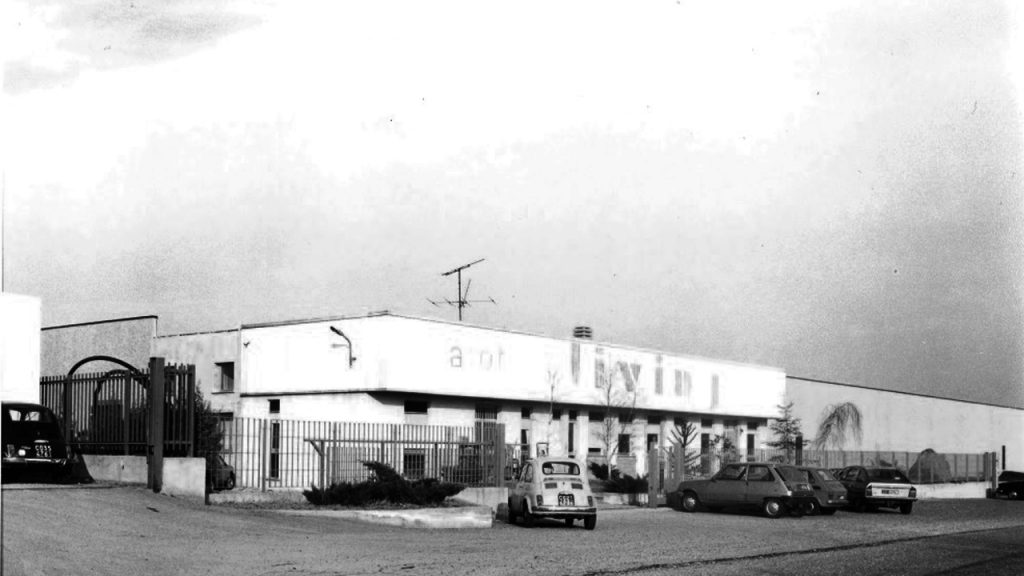 How have you looked to integrate more women into your roles and what do you think is the most important thing this inclusivity brings to Living Divani?
Living Divani has always been a strongly feminine company. My mother, Renata Pozzoli, founded it together with my father Luigi Bestetti when she was only 22 years old, the same year of their marriage, and she still represents its leading figure as President.
From the very beginning, her mission has been to build up Living Divani's sales network. It is thanks to her perseverance and strong commitment that today Living Divani is a leading brand with a remarkable reputation and a strong international vocation, with over 85 per cent of its turnover coming from foreign markets.
Did you have a lot of expectations for yourself coming into the business? Did you achieve those expectations? 
I've been working at Living Divani for almost 20 years now and my parents are still present and active in the company; so, I've had plenty of time to fit in and find my space and role.
When I joined the company, I did not want to overlap with my parents' roles but rather to complement them, by expanding the company's potential.
I think my contribution in newer media has seen great success with the brand. I helped to expand our image with our website and social media, and we are now in the process of developing a virtual experience for those who are not able to physically view the new Living Divani proposals.
My role and attitude have also brought me to deal with the definition of the newer collections. We've diversified our proposals and introduced the company to new types of products. But above all, we have introduced new designers who are consistent with our style but are also able to expand our languages and complement our style. Piero Lissoni, for example, has helped us complete our vision with his upholstered furniture designs.
I am truly not able to say if I achieved my expectations, as I always set and have new goals, which change and develop together with the company along with the market's demands.
What are you most excited about for Living Divani?
We are a small company compared to the big groups, but incredibly flexible and dynamic. This is also reflected in the speed with which we can make choices, which has led to many changes in recent years. From 2019, when we celebrated 50 years of the company and 30 years of Piero Lissoni's Art Direction with an exhibition, a book, and a limited collection of pieces between art and design, we moved on in 2020 to the opening of Living Divani Gallery, our very first flagship store in Milan.
This coming September, the space will expand from the current 140 sqm to almost 500 sqm on two levels. This reflects the sign of the evolution and growth of our brand as well as our headquarters in Anzano del Parco. There is always a new project in our vision – we like to surprise!
What are some of your future goals for Living Divani?
Our international network is constantly expanding, and we are about to open three new mono-brand stores in Asia. This is a concrete sign of the strong interest of these markets for Living Divani's purist design and impeccable savoir-faire. But it is equally important to maintain focus on strengthening our brand identity, sharing our language and style through innovative ways such as the new media and interactive tools (such as the virtual apartment which is our latest launch) to become more recognizable and expand our distribution.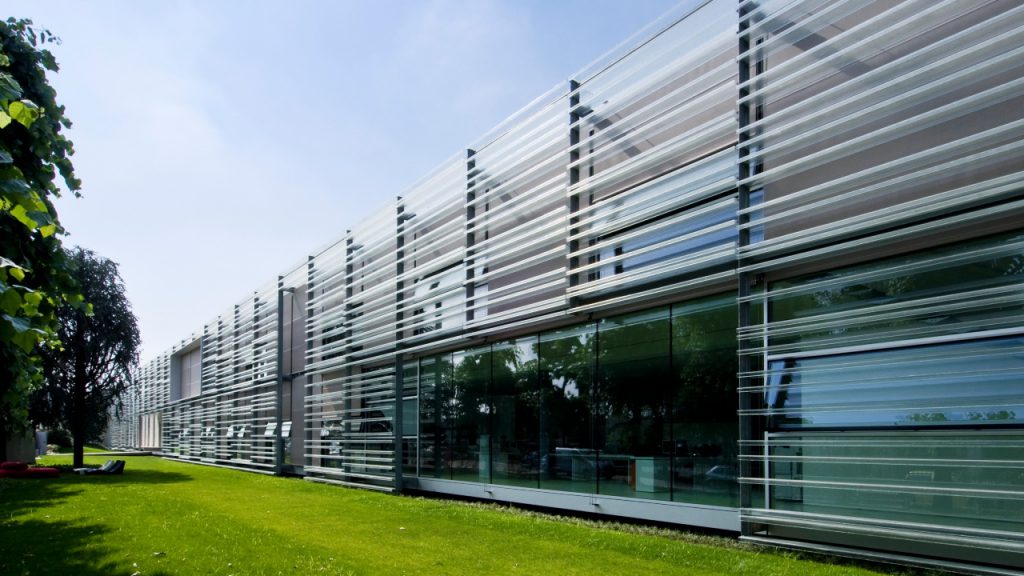 What has been some of your most important business lessons?
The most important thing I have learned, from my parents, is to be humble. Another is to be open towards other cultures, and to look towards them as a source of inspiration. It's critical to keep learning every day to stay updated, and to be respectful towards people and their background as essential partners in the creative process.
What is the most valuable advice you have ever received?
Listen, observe, think, and then act!
After 50 years since its foundation, with more than 60 employees and a constantly growing sales network, Living Divani remains a family-run, human-centred business, a team consisting of people whose efforts contribute day by day to the creation of the brand's collections.
---
Living Divani is carried exclusively in Malaysia by Space Furniture located here.