The Magnifica 2021 High Jewellery collection, in true Bulgari style, arrived in a blaze of glory in June. A two-day event in Milan saw Italian tenor Andrea Bocelli delivering a high-octane rendition of Beethoven's Ode to Joy as a line of supermodels made their way through Galleria Vittorio Emanuele II, laden with glittering Magnifica hero pieces. It was a celebration that seemed capable of sweeping aside the darkness of the Covid-19 pandemic, throwing a beam of sunlight onto the 350 new Magnifica high jewellery and timepiece creations, as well as the clever hands that made them.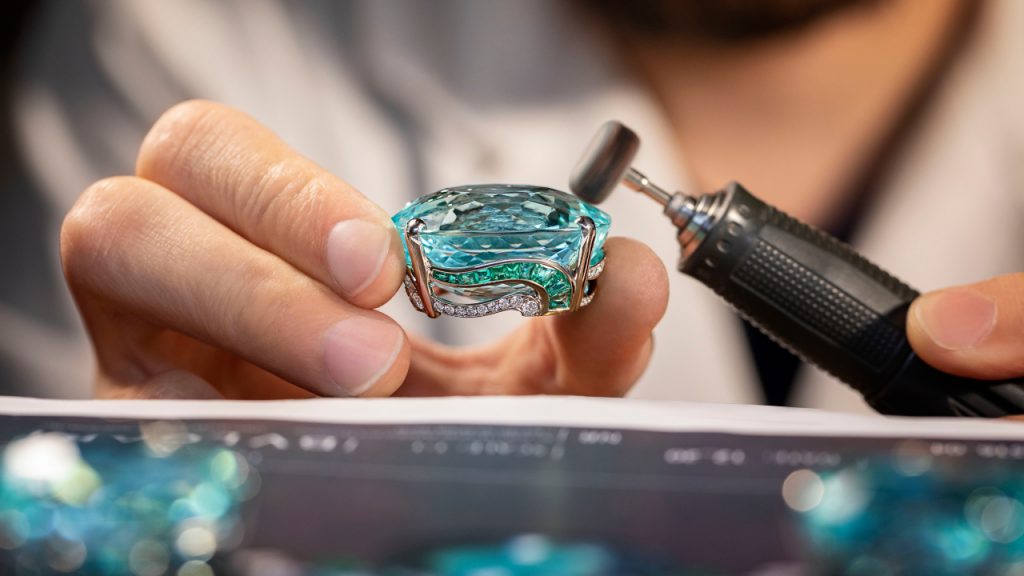 Although the launch took place in Milan – the epicentre of Italian fashion and luxury – Bulgari's eye remained fixed on its entirely Roman DNA, frequently acknowledging the mastery of its artisans at their high jewellery production laboratory in Rome. In truth, only Italian craftsmanship at its most patient, precise, and dedicated could have poured so much time and effort – up to 2,500 hours on certain pieces – into a priceless collection that features some breathtakingly unique and precious jewels.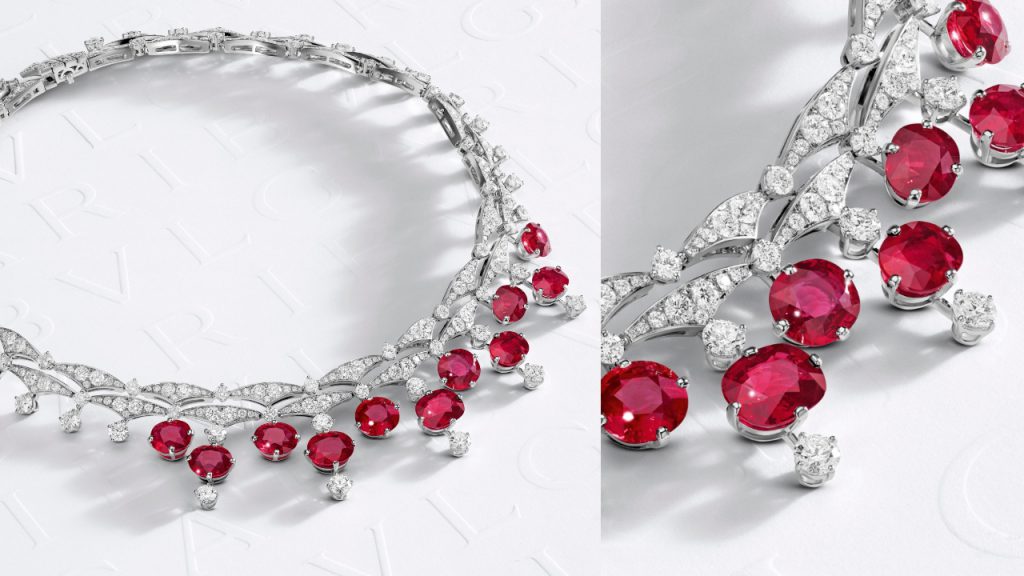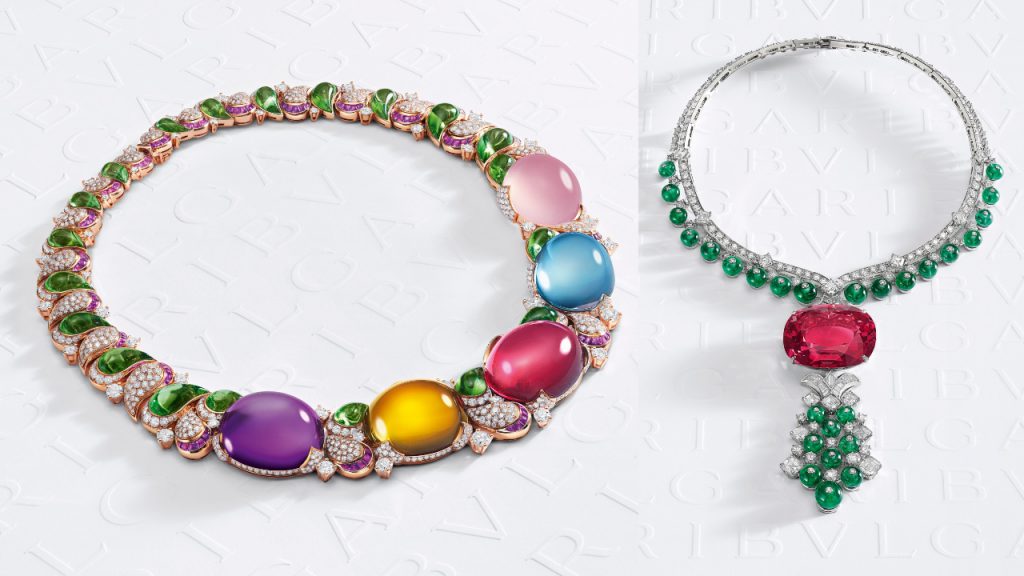 The world's fourth-largest known spinel (a 131.21-carat showstopper), five enormous Paraiba tourmalines totalling a combined weight of 500 carats, and a 93.83-carat cabochon-cut Colombian emerald are a few of the Magnifica collection's astounding treasures. Set skillfully into intricate designs that are strong, supple, and never short of extraordinary, each gem becomes part of a tangible work of wearable Bulgari art, be it a necklace, choker, ring, or bracelet.
Of equal importance is the fact that Bulgari continues to celebrate the women who wear their jewellery, selecting muses such as Hollywood actress Zendaya and K-pop star Lalisa Manoban of BLACKPINK, while also referencing history's most groundbreaking women in their creations. The architectural Monete Weave choker, for instance, takes its cues from the swooping curves of the late Zaha Hadid's buildings, just as The Bulgari Diamond Swan necklace draws on the glamour and enigmatic femininity of Art Deco artist Tamara de Lempicka.
The 17th-century Baroque painter Artemisia Gentileschi is the starting point for not one, but two Magnifica pieces – the Baroque Spiral necklace and the pink gold Prodigious Colour necklace. Both designs are an exercise in flamboyance, from the sizeable cabochon-cut amethyst, citrine, rubellite, blue topaz, and pink quartz gems adorning the Prodigious Colour necklace to the geometrical patterns that whirl across the Baroque Spiral necklace, evoking Gentileschi's unconventional path. She is, come to think of it, the ultimate Bulgari muse: Italian, magnificent in her courage, and firmly in pursuit of her own dreams.