With the month of August and September being a time to remember what it means to be Malaysian, it's only natural that thoughts turn to one of the country's most significant qualities; its multi-faceted cuisine. In the case of recently returning Malaysian Kelvin Lee, the Executive Sous Chef of One&Only Desaru Coast, his circuitous journey back home began with his Australian upbringing and two decades of globe-trotting. Across the fine restaurants of Singapore, Korea, Japan and France, he cut his teeth by working for top names in cuisine such as Le Jardin de Sens and Michel Bras.
And now in this period where the patriotism runs high, he has turned his hand to create his own version of sambal chilli, a highly welcome condiment on Malaysian dining tables, with its fiery aromatic character enhancing each bite to great magnitude. "I will readily admit that my tolerance for spice is pretty low – even a dollop of bottled chilli sauce is enough to make me sweat," says Lee. "My purpose, therefore, was to create a sambal paste that would appeal to a broader – maybe even younger – audience."
Thus Lee looked into a sambal which can be used as a "master paste" to enhance all manner of dishes, from stir-frys and nasi lemak, or even spread on toast, topped with a sliced avocado and poached egg. "Or mix it with kicap manis and drizzle over goreng pisang for the perfect balance of sweet and savoury," he suggests. Lee returns to the idea of comfort food in his creation of this sambal. "From casual restaurants to the highest echelons of fine-dining, I've found that no matter where you are in the world or how adventurous an eater you are, comfort food will never go out of style," he says, "we will always return to what is familiar and that which reminds us of home; and as a Malaysian, nothing more so than sambal."
After his 20 years of traversing the world, Lee is today ensconced in the idyllic beach resort of One&Only Desaru Coast, where he works with the resort's executive chef on the overall culinary experience from the Japanese restaurant Hoshi to the pool café Essential, the Dusky Monkey Bar and Ember Beach Club; the last of the lot helmed by Singapore-based chef Andrew Walsh whose Lion City outlet Cure was recently conferred a Michelin star in the 2021 guide.
The majority of Lee's culinary output is seen at Ambara, where he leads the farm-to-table Mediterranean cuisine. Diners will sample the freshness of local provenance with forgotten herbs making an appearance in the menu's seasonal dishes such as the heritage tomato ceviche with house-made ricotta, spiced lamb with eggplant and couscous and beech-oven braised beef short ribs with black truffle and kale crisps.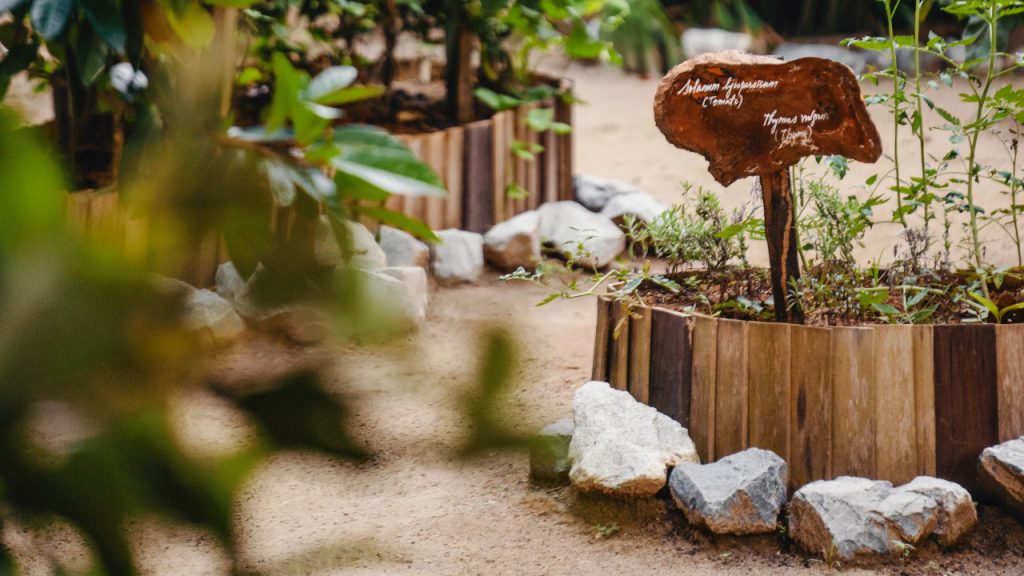 On afternoons, Lee also leads cooking classes and shares his passion for local cuisine, its histories as well as the benefits of the right food for vitality and health. These healthy recipes from part of the Chenot Biolight nutrition programme, with One&Only Desaru Coast boasting the only Chenot Spa in Asia, a half-century-old expert in science-based health and beauty.
The chef shares with Robb Report Malaysia readers his sambal recipe which he says, can always be made spicier by adding "as many chillies as you like should you wish to feel the burn."
---
Sambal Chilli by Chef Kelvin Lee
INGREDIENTS
200g chilli paste (deseeded)
500g shallots or red onions
250g garlic
50ml canola oil
200g tamarind juice
300g palm sugar
150g shrimp paste (belacan)
100ml water
Salt to taste
(For the chilli paste: soak dried chillies (deseeded) in warm water for 15-20 minutes. Drain, leaving about a tablespoon of soaking liquid and then blitz it all in a food processor.)
Using a food processor, blitz the onions, garlic and belacan until smooth. If you do not have a food processor or prefer a more textured sambal, use a mortar and pestle and pound away.
Heat your saucepan over a medium heat and add canola oil to the hot pan. The surface of the oil should shimmer. If the oil begins to smoke, the pan is too hot. Add in the pureed ingredients and sauté for two and a half minutes or until the kitchen smells glorious.
Add the chilli paste, tamarind juice, palm sugar and salt to the pan and stir till combined. Then add 100ml of water, bring it to a boil and reduce to a low flame. Cook until the sambal darkens and the oil separates.
Once cooled, portion into sterilised jars. If you do not intend on using immediately, store in the freezer for up to a year.
---