Finding a solution to acne is never a walk in the park. For those who are afflicted and still searching for the panacea (and want a natural solution), Caudalie presents its Vinopure line this season; redesigned to be even more effective against skin problems.
We may not have noticed, but the stress of living in a pandemic and having lifestyle changes such as having to wear masks has contributed significantly to a rise in skin concerns related to acne. The products offered by the Vinopure line are formulated to not only improve skin quality but also attest to being gentle and suitable for sensitive skin. It boasts natural exfoliating salicylic acid from wintergreen leaves to unclog pores, pore-tightening Vitamin B3, anti-oxidant polyphenols extracted from French grape seeds that help with tackling blackheads and purifying all-natural essential oils that range from lemongrass to lavender.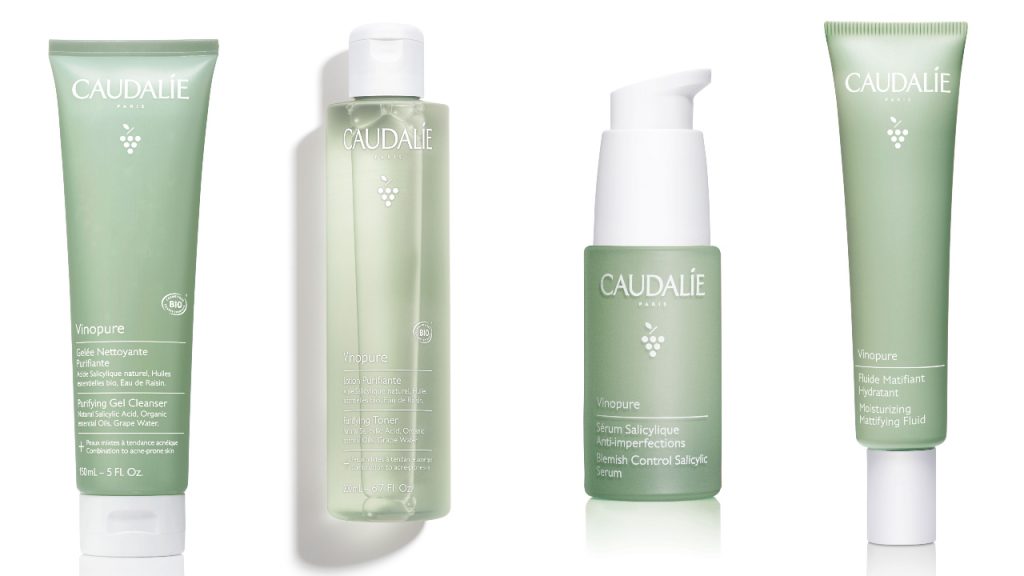 The Vinopure range recommends practicing a skin routine that includes four steps; results of which you will start seeing and feeling in four weeks. First, cleanse with the Purifying Gel Cleanser. Massage this gently into damp skin till it creates a foam and see your skin fresh and purified. Next, the Purifying Toner offers to eliminate excess oils and uses organic grape water to deal with blemishes. The third step involves the star product of the line, the Blemish Control Salicylic Serum that tackles dilated pores and blackheads. Those that have used it attest to a 63% drop of acne spots from just one week of usage. Finally, apply the Moisturizing Mattifying Fluid to control excess sebum and get an immediate boost in hydration.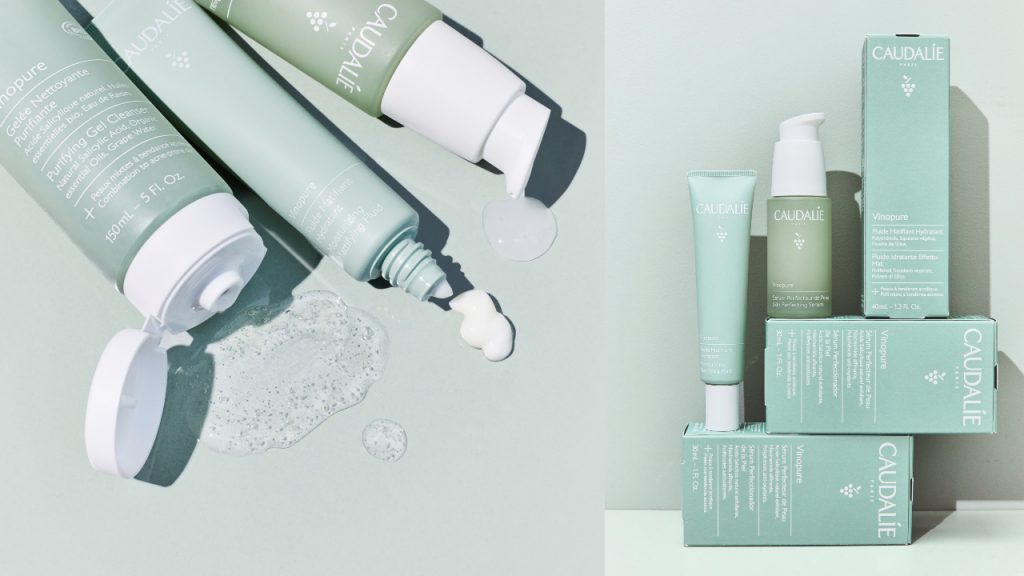 Standing true to their adage that Caudalie products should be as natural and effective as possible, the Vinopure line is presented in 100 per cent recyclable packaging, attesting to the company's eco-conscious leanings which has seen over 126 tonnes of plastic saved with its new packaging. As they succinctly put it, ""we shouldn't choose between natural and effective."
Vinopure is available now in all Caudalie boutiques and KENS Apothecary. It will be available in Sephora from 16 September.
---