Sometimes, all the time, magic hides in plain sight. For the lucky and attuned, messengers appear from the ether. "Do you know that you're throwing away treasure?" said Joseph to Mathilde and Bertrand – creators of Caudalie skincare – so many harvest moons ago.
---
They could have ignored the ravings of a man ahead of his time but for the wisdom of being 21, their messenger who was delivering them something off the menu.
Joseph Vercauteren, laboratory director of the Pharmacy University of Bordeaux, told Mathilde and Bertrand Thomas that grape stems, pips and seeds comprise ingredients of the fabled elixir of youth.
Ironically, the bitter parts of the grape berry are considered aesthetic faux pas in wine appreciation. So they are excised on the sorting table and omitted from the winemaking process so pregnant with cultural expectations of pleasing aromas and flavours in the glass.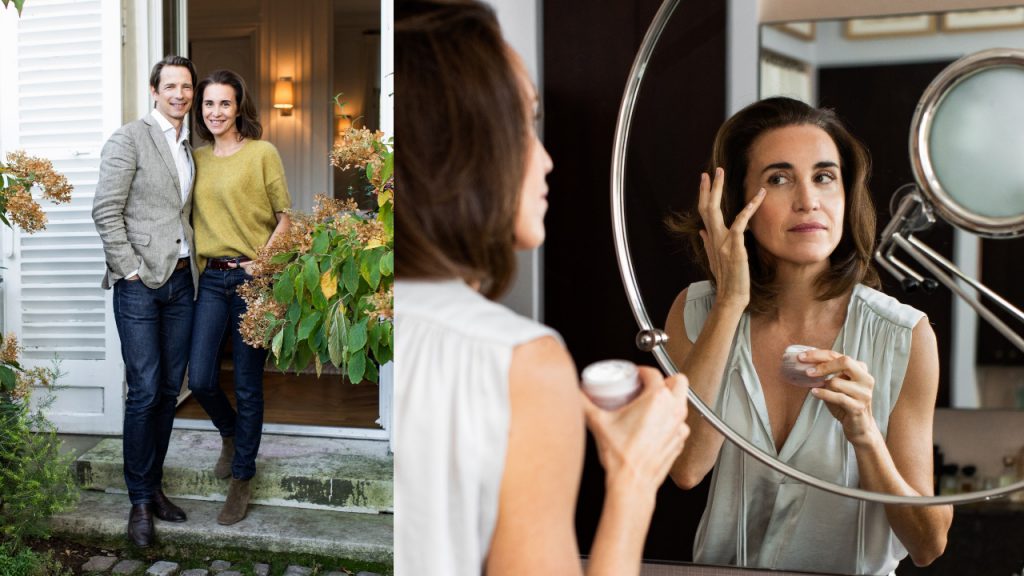 But the bitter is part of the whole; without seeds, stems and pips, the grape cannot be. In the eastern traditions and, one suspects pre-Roman western ones, taste is no mere aesthetic pleasure but a measure of temporal and existential reality.
As with the turning of the seasons and their dominant elements, there is a progression of tastes, ever transforming, different but one and the same; sweet, salty, sour, pungent, bitter, astringent.
How apt that the scene of the revelation was the vineyards of Château Smith Haut Lafitte. Owned by Mathilde's parents, the highly regarded cru classé from Graves in Bordeaux now practises biodynamic viticulture.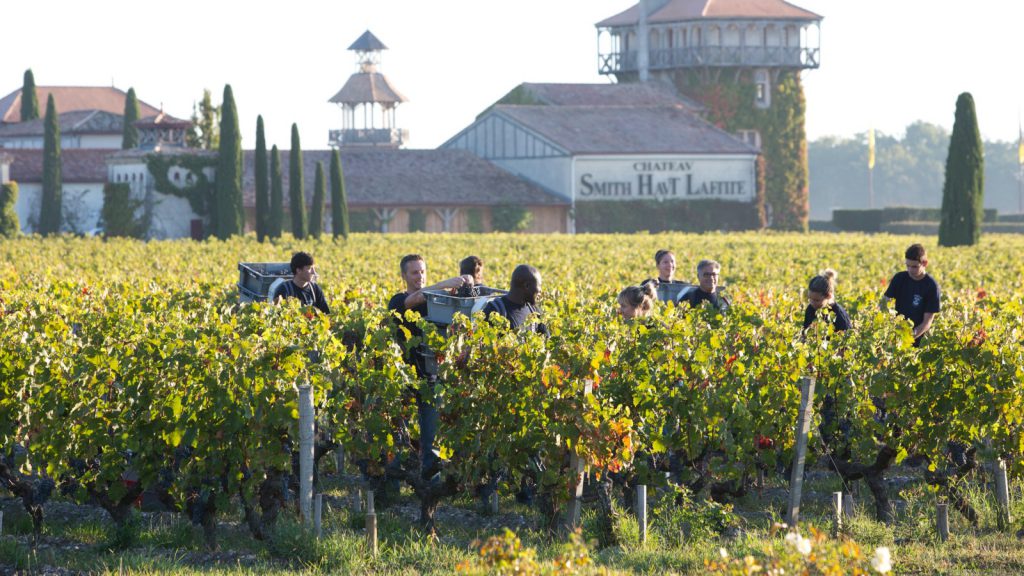 In 1993, Vercauteren had called the zero waste, circular economy – for aeons experienced by humans and all creation – as the cycle of nature. And Mathilde and Bertrand created Caudalie, skincare derived from the repleteness of mother earth's bounty as expressed in the grape vine.
As Caudalie's illustration below for its Grape Water simply shows:
1. Rainwater filtered by the earth
2. Enriched in minerals and trace elements
3. Water is filtered by vine roots (no pumps required!)
4. Production of polyphenols and polysaccharides during photosynthesis
5. The grapes are filled with this beneficial water, enriched with calcium, potassium and moisturising saccharides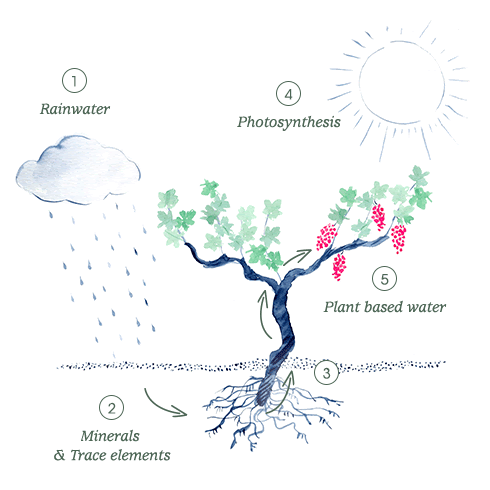 ---
As within, so without. It is a two-step beauty and wellness regimen. To experience Caudalie is to imbibe the wine then savour the skincare; with luck, at Les Sources de Caudalie Vinothérapie Spa and its natural hot spring on the grounds of the estate. Pending resolution of the pandemic, Robb Report Malaysia brings you the following notes:
Les Hauts de Smith 2011
Lime rind, wash of red summer fruit, warm embracing cedarwood, all spice, licorice, ripe strawberries; then fennel, mushrooms and light earth. Lovely translucency and radiance, jewel-like, ruby red: on the nose and palate and on sight, a common quality that draws from deep. If this is the estate's second wine from an unheralded vintage, then delayed gratification can have transformative effects on those born under skies with supposedly few lucky stars.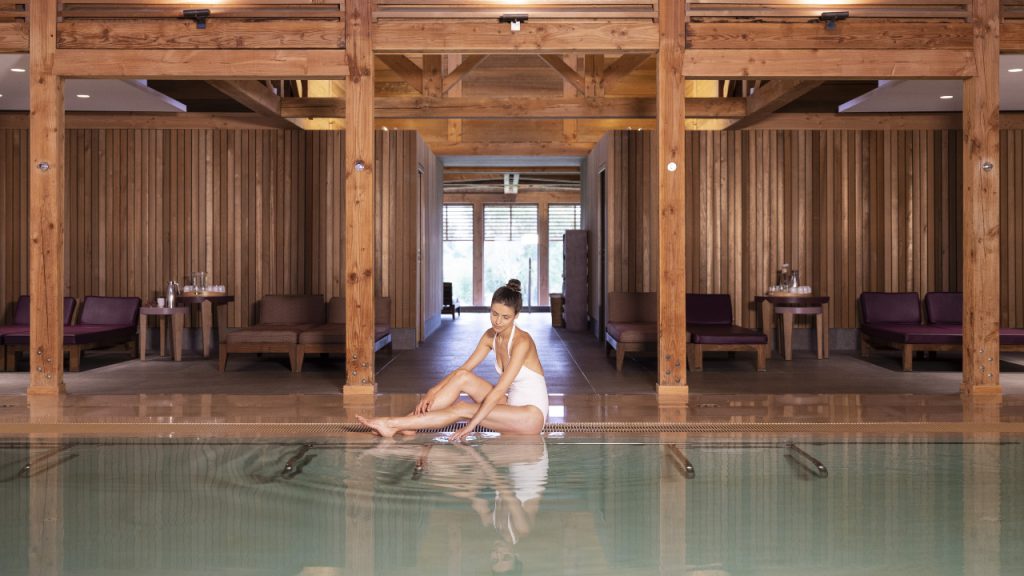 Caudalie
"I believe that in 2021 women want the most effective problem solving skincare with technology that boosts your own immune system, your own collagen, your own hyaluronic acid," says Mathilde.
"Clean formulas, no hormonal disruptors, please."
"Non-irritating, gentle, natural ingredients."
"More and more, they look for sustainable, eco-friendly packaging."
A skincare philistine such as this writer can only reply, "eh, acid?" But he notes the chemical punishments women of industrial economies otherwise endure in the name of beauty and did spritz some Elixir on his face (it was nice) before soliciting a more informed opinion from an advanced skincare exponent:
Caudalie Instant Foaming Cleanser
"Smells like an alternative world's version of citrus, pumps out in plump, satisfying foam dollops, lifts off and washes away only what you want (or don't want), leaving a soft, clean, baby feel."
Caudalie Beauty Elixir
"Feels historic, like you're spraying on a secret story rather than a beautifying potion. You then waft around thinking you're faintly luminous, and will wake up tomorrow feeling smug for having slept for a hundred years."
And there you have it.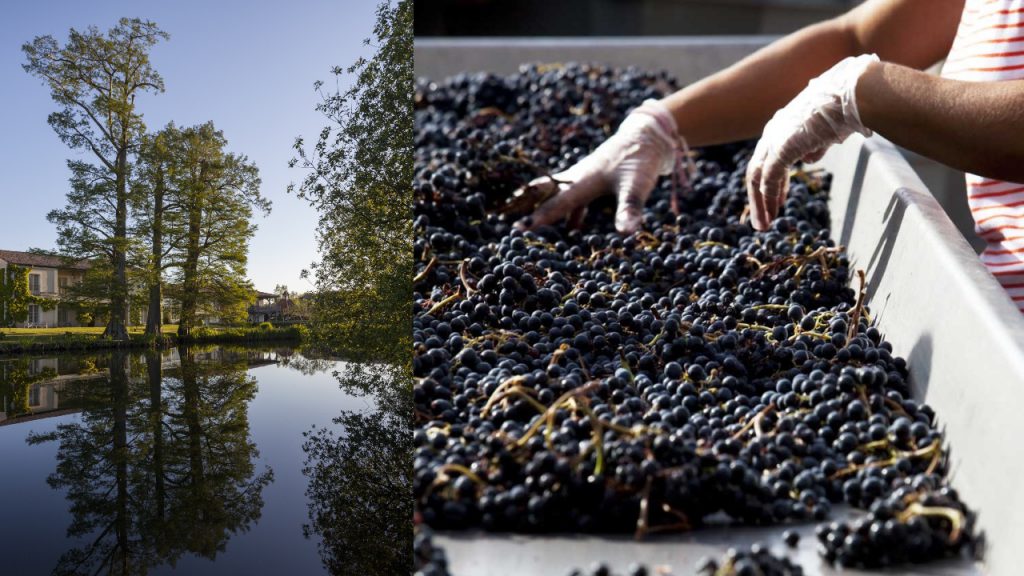 Planting Trees, Pulling Plastic
Caudalie has given one per cent of its sales for the last eight years towards replanting trees, eight million and counting, 300,000 in Chiang Mai alone. It started its 100 per cent Plastic Collect project last year to collect and recycle an equivalent amount of its plastic consumption; the 646 tons of plastic in Krabi, represented 100 per cent of Caudalie's 2019 plastic usage. It has pledged to be a zero waste brand by end-2022.
---