Since he arrived in Malaysia 11 years ago, mixologist and bartender Joshua Ivanovic has been motivated by his dream of owning a bar – having worked the scene for most of his youth and adult life. By 2017, that dream became a reality when Ivanovic, together with co-founded Lolita Goh and Divyesh Chauhan launched JungleBird in Damansara Heights, the first rum-specialist bar in the country with over 250 different varieties of rums. Ivanovic is also Managing Director of KL Cocktail Co, a speciality mobile mixology service, working with high fashion brands, banks and real estate developers. On a drive with the new Lexus RX 300 SUV, Ivanovic shares his thoughts on how the journey has been, and on how the pandemic-inflected hiatus served up some unexpected silver linings.
"I started bartending at the age of 17 in Cornwall where I grew up, just as a summer job. By the time I was in university, I started travelling all over Europe and I would find a job at a bar in each country I visited. I eventually went back to London where I grew my roots; I worked in some nice places and with some good people.
In the six years in the city, I had lived upstairs of the pub where I worked, learnt classic cocktails at a gastropub listed in the Michelin guide, and continued my mixology journey working with Nidal Ramini, who shaped my passion for bartending and rum. By the time I was with Mahiki, I was absolutely in love with rum. At Milk and Honey – which was voted Best Bar at the UK Bar Awards running for two years – I fine-tuned my classic skills in mixology and also won some decent competitions, including the 2010 Appleton Estate UK bartender challenge.
After my time in London, it was grinding away, and I was ready for a change. The tropical climate in Malaysia attracted me. And I'm a surfer so I was also chasing the tropical waves in this region. I've always moved around – straight out of my first year of university. I went to Central America, California, Peru and I did a year in Australia, bartending my way around. That's why I always get a look of surprise, even shock, when I tell people I've been here for over a decade. What's not to love? The weather, people, food and quality of life here is great.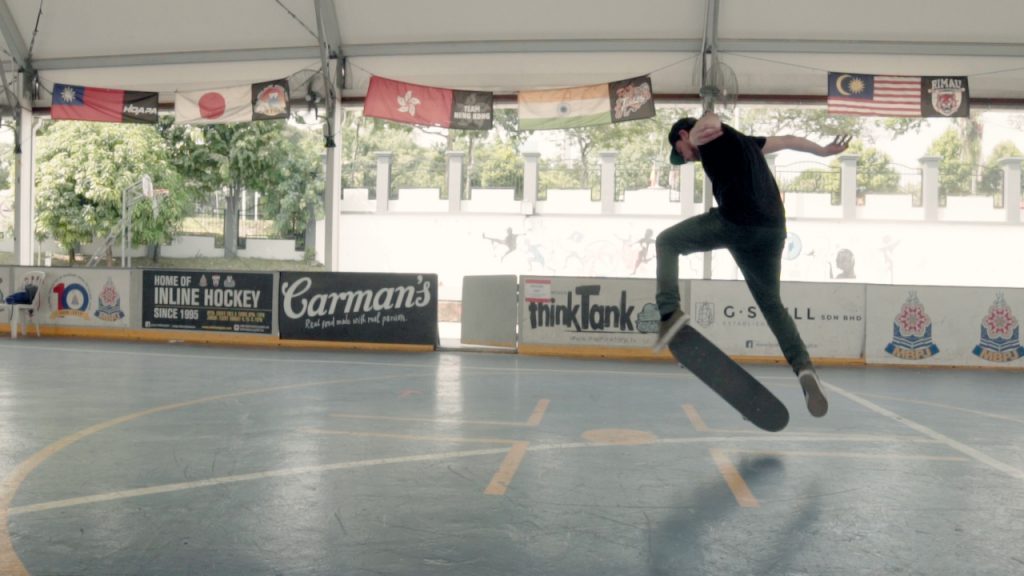 We had to adjust pretty quickly when the pandemic hit. We were already making bottled cocktails in the past and had the hardware and infrastructure. So we were one of the first to offer bottled service when our bar had to close. We also had to move the bar, 200 metres down the road. During this time, we undertook the majority of the work ourselves. It was a really rewarding experience, building walls, furniture and writing a full food menu for the full kitchen which we integrated into the new place.
My schedule gets pretty crazy. It's a six-day week guaranteed, sometimes seven, and 12 hours minimum. Comfort is important as I get older, and that's what I value in a car. With the Lexus RX 300, I really enjoyed a complete sense of luxury and comfort; it makes a three-hour drive feel like twenty minutes."
---
The Lexus RX 300 is offered in three variants; Premium (RM385,306.50), Luxury (RM410,785.50) and F SPORT (RM425,187). While the Lexus RX 300 has a rather modest payload, consisting of a 2.0-litre turbocharged inline-four that has a maximum output of 235bhp that takes the sizable SUV from 0-100km/h in 9.5 seconds, it is surprisingly performance inclined. The combination of accessible torque and the alert nature of its anticipatory six-speed automatic transmission make for a responsive package that is well-suited to city driving. It is also stable and sure-footed in the corners in a way that beats out most similarly sized vehicles, the all-wheel drive adjusting itself to keep up with the driver's dynamics. In addition to a host of leading safety features including pre-collision brake assist, it is packed with practicalities such as a powered tailgate with hands-free activation, and a radar-guided cruise control that works just as well on open straights as it does in a traffic jam.
Video: Wynner Cheong / Metal Cut Films