Hot on the heels of DC Restaurant's first expansion, which took place last year during the first Movement Control Order, chef Darren Chin took advantage of this year's lockdown to take over the property's second floor – and so, DC 3.0 was born. As longstanding fans will know, Chin's eye is always fixed on the evolution of his restaurant and the dining experiences it offers, and by August, he'd unveiled two exciting additions. First up was a star-sprinkled dining and cocktail area named Moon Bar, overlooked by an oil painting of a giant moon and, just beside it, two Louis XIII Special Red Rooms – the pinnacle of private dining at DC Restaurant. Outfitted with red panels and personalised cognac lockers, both rooms – which seat around eight people in each one, but can be joined to accommodate a group of 20 – represent Chin's collaboration with Louis XIII, displaying their individual artistry and shared respect for the cognac house's heritage.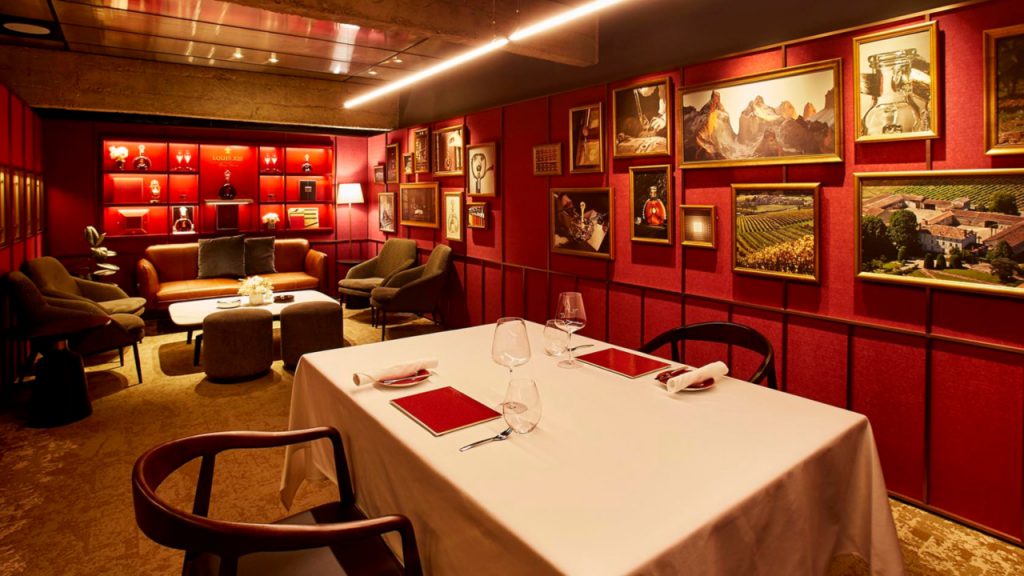 While purchasing a RM18,088 bottle of Louis XIII is far from compulsory should diners want to experience either of the Red Rooms, they are ideal – as Chin explains – for clients who wish to "have a go-to place where they can celebrate this cognac". The aesthetic profile of existing Louis XIII lockers in cities such as Miami and Hong Kong formed the basis of the Red Rooms (which require a minimum spend of RM1,000 per person), but their interiors also draw upon balance and minute details.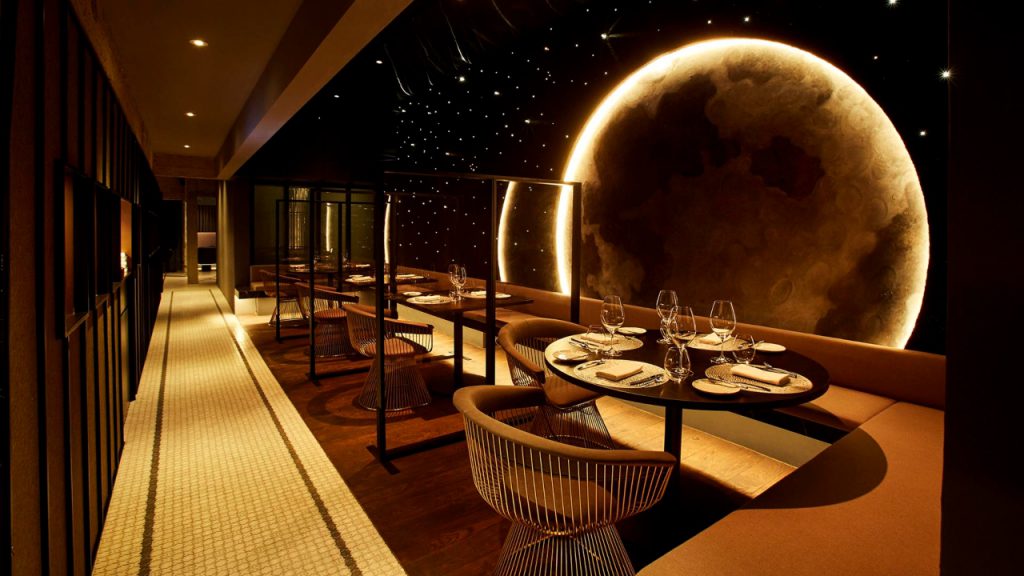 "Louis XIII is not about tradition," Chin remarks. "It is about history and forward-thinking. So that's what the design aspects needed to meet: the Rooms are not overly modern or classic, but all round, they still have a very clean look while remaining extremely luxurious at the same time." With his trademark forensic attention to detail, he's ensured that the trappings of the first Louis XIII rooms in Southeast Asia are suitably grand, complete with mouth-blown Zalto glassware and vermillion Bernardaud porcelain on the table.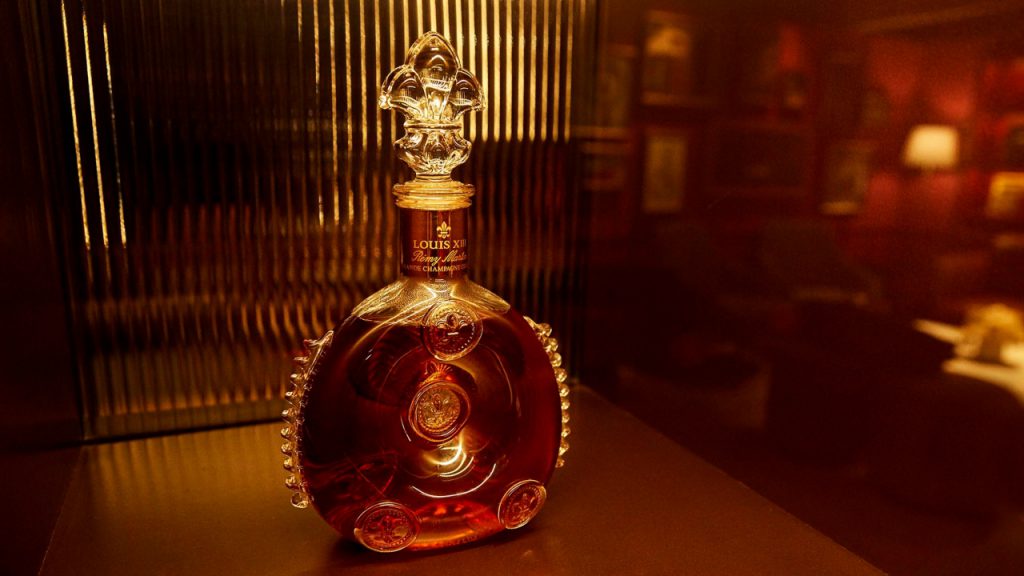 "These plates were specially chosen from the Rouge Empereur range, hence our menu – fit for an emperor, of course!" Chin says of DC Restaurant's Empereur menu (priced at RM998 per person, or RM1,888 per person with wine). The seven-course degustation, which was created to complement the Louis XIII Red Rooms – and the precious cognac at the very end, if diners so desire – centres around a caviar pairing menu and Chin's exquisite handling of seafood.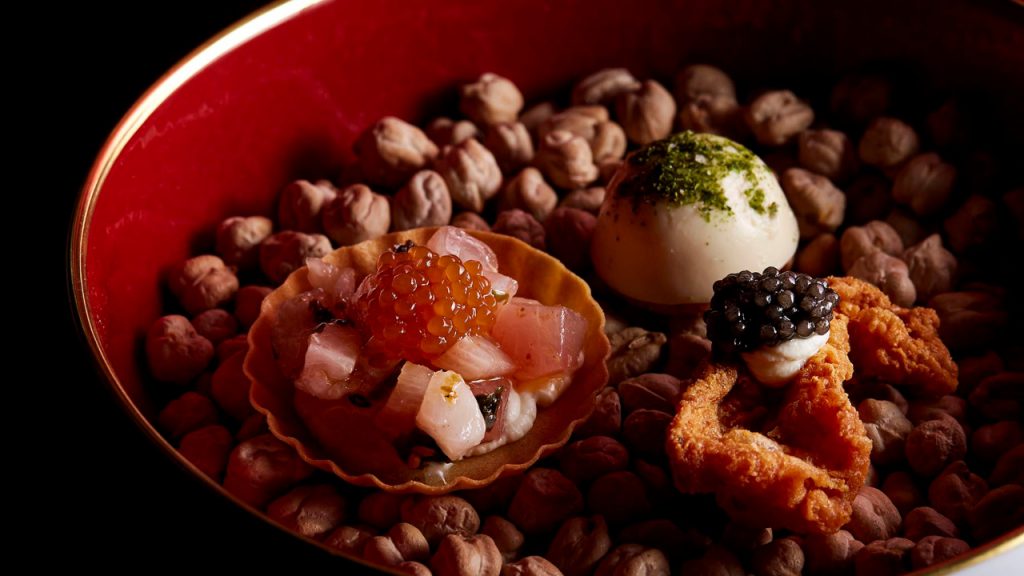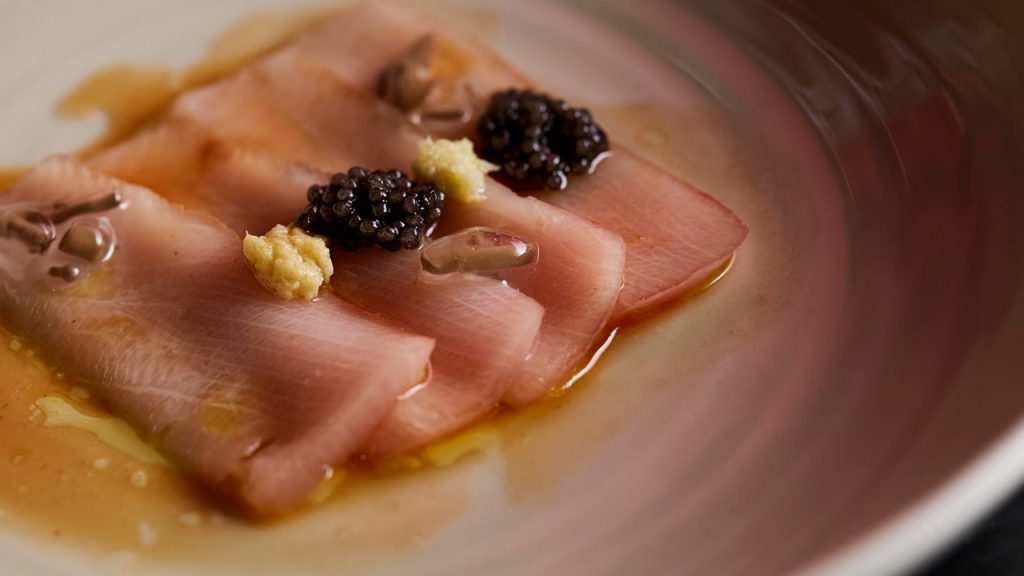 It goes beyond his famous 'Echo of the Sea', now in its second rendition and just as arresting, with lashings of wasabi and a heap of uni. There is Beluga caviar butter to accompany the restaurant's wondrous bread basket and a glass of Cristal 2013, and then a plump Irish oyster bathed in fermented apple juice, its sweetness heightened by salted chao zhou black olives. Slivers of petal-pink hiramasa kingfish come topped with two-month aged ponzu, baubles of caviar, piquant nama wasabi, and slippery stalks of junsai water vegetables.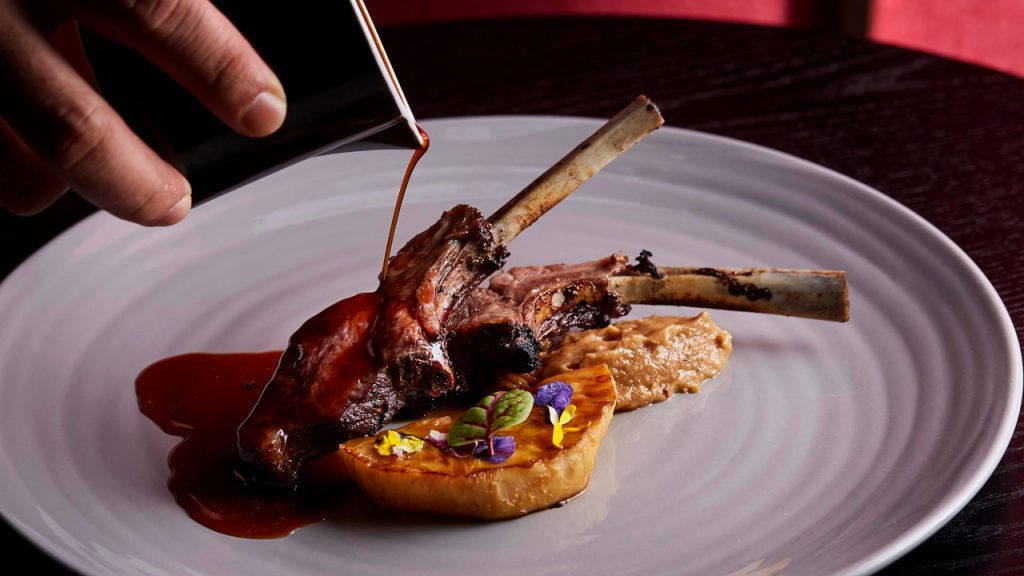 Baeri caviar is brought out to play with Akami bluefin tuna slices – cut where the flesh is at its leanest – and the complex flavours of ever-so-slightly bitter black olive powder, fruity olive oil, and roast shishito pepper salsa. From the land comes an Australian rack of lamb that's slow-cooked before being seared over Binchotan, served with braised celeriac and an emulsion of roasted sunflower seeds.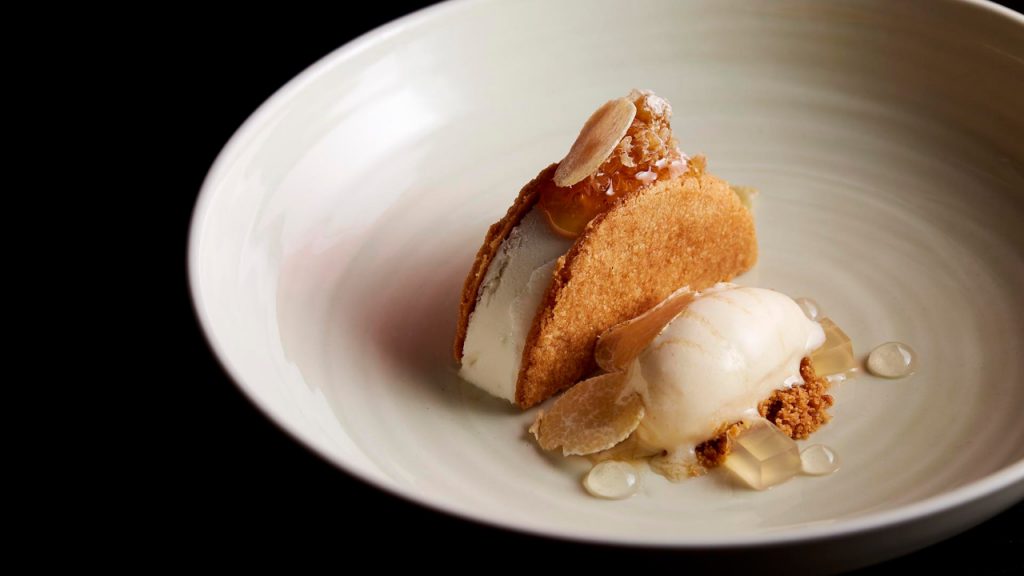 Following it its wake is a piece of truffle Brie elegantly sandwiched between two pane carasau wafers.There are fragrant notes of wildflower honey sourced from Chiang Mai that carry on from the Brie sandwich to a dessert of Milk and Honey, this time with a whole chunk of honeycomb, a gingerbread-like streusal, and yoghurt parfait. As a final touch, Chin arrives to shave an Italian truffle over the dish's milk and honey ice cream – just the sort of decadence that's likely to have any gourmand worth their salt imploring for the seal of the Louis XIII to be opened.
---
Photos: Law Soo Phye