More hot lots are hitting international auction houses with the intention of selling high. The recent cache of treasures include a Gordon & Macphail whisky, Louis Vuitton and Nike's Virgil Abloh sneakers, Karl Lagerfeld's treasures and more. Here's a roundup of the top lots going under the hammer.
---
50 bottles of Gordon & MacPhail Glen Grant 72 Year Old
Sold by Premier Whisky in Hong Kong for £50,000 per bottle.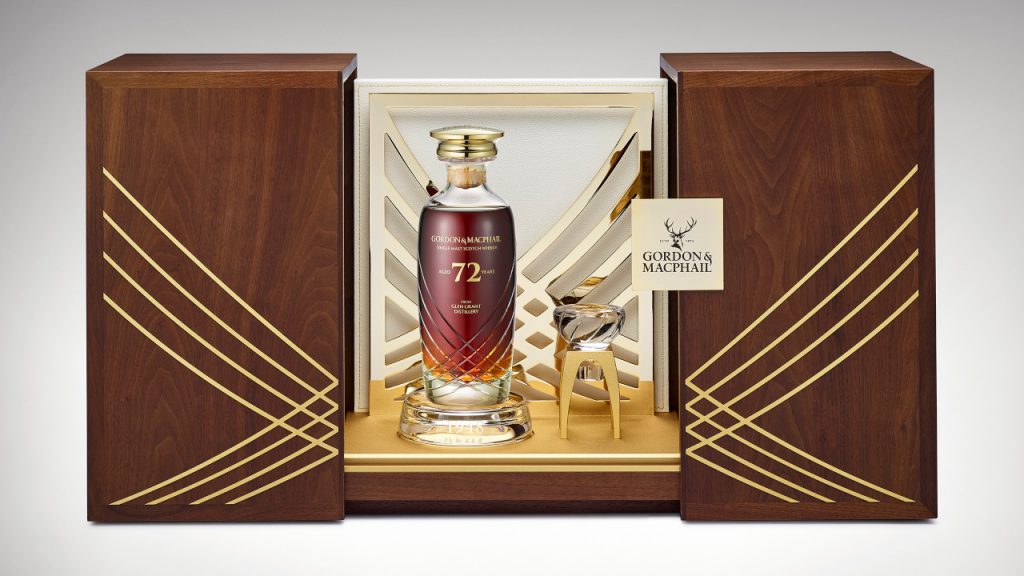 Only 290 bottles have been drawn from Cask 440 of Gordon & MacPhail's Glen Grant 72 Year Old (52.6 per cent ABV) – a Speyside malt described by whisky production specialist Premier Whisky as 'the Holy Grail of beautifully aged rare whisky'. The 1948 cask is viewed by the world's leading whisky experts as one of the greatest and most historically significant whiskies ever produced, with whisky authority Jim Murray calling it 'one-in-a-million or more'. The final allocation of 50 bottles were released for purchase after Chinese New Year, allowing serious drinkers, connoisseurs, and investors to secure a whisky masterpiece presented in a hand-cut crystal decanter.
---
200 pairs of the Louis Vuitton and Nike "Air Force 1" by Virgil Abloh sneakers
Auctioned by Sotheby's online for a total of US$25.3 million.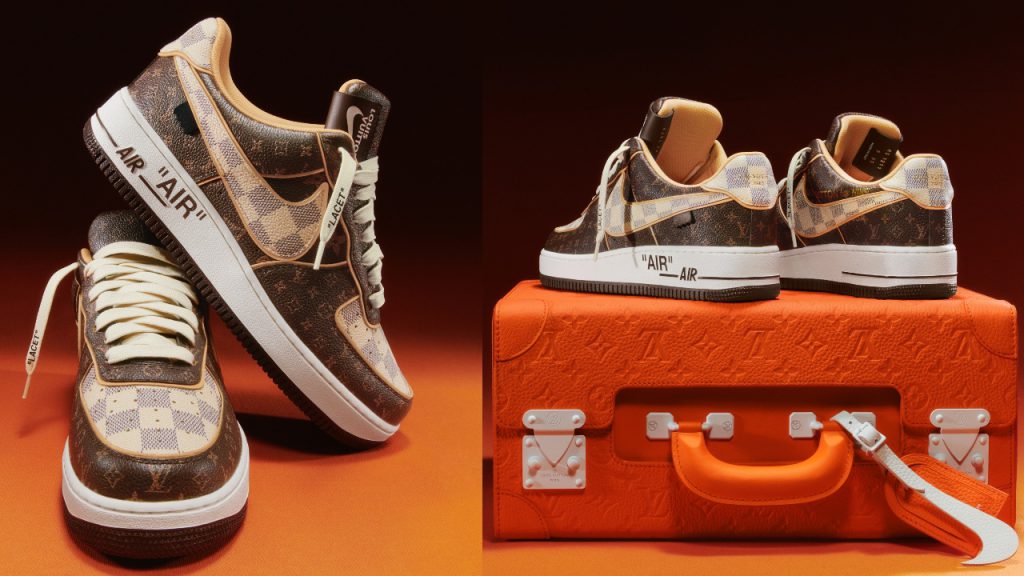 Drawing over 1,200 bidders – the most for any online auction at Sotheby's – the sale of 200 special edition sneakers generated more than eight times its overall US$3 million top estimate. The calf leather sneakers came embellished with Louis Vuitton's emblematic Monogram and Damier patterns and were sold in a range of sizes, with a pair of size five sneakers attracting the highest winning bid of US$352,800. Proceeds from the sale went towards The Virgil Abloh "Post-Modern" Scholarship Fund, in support of academically promising students of Black, African American, or African descent.
---
The Man of Sorrows by Sandro Botticelli
Auctioned by Sotheby's in New York for US$45.4 million.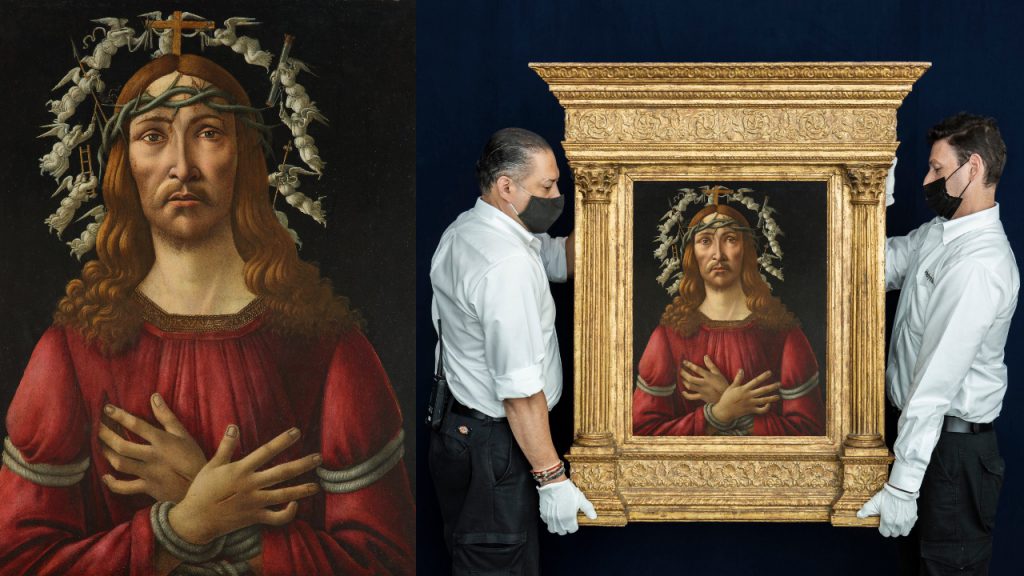 A seven-minute bidding battle between three determined collectors lifted the winning bid for Sandro Botticelli's remarkably realistic portrayal of Jesus Christ into the upper echelons of the highest prices ever achieved for a Renaissance painting. Having been created in 1500, when the Italian master was greatly influenced by the fanatical Dominican friar Girolamo Savonarola, The Man of Sorrows captures the divinity of Christ with both psychological depth and humanity. It has remained in the same private collection since it was acquired at auction in 1963 for a mere £10,000, making the sale of one of Botticelli's late works a tantalisingly rare event.
---
An Egyptian Limestone Figure of a Man
Auctioned by Sotheby's in New York for US$9.9 million.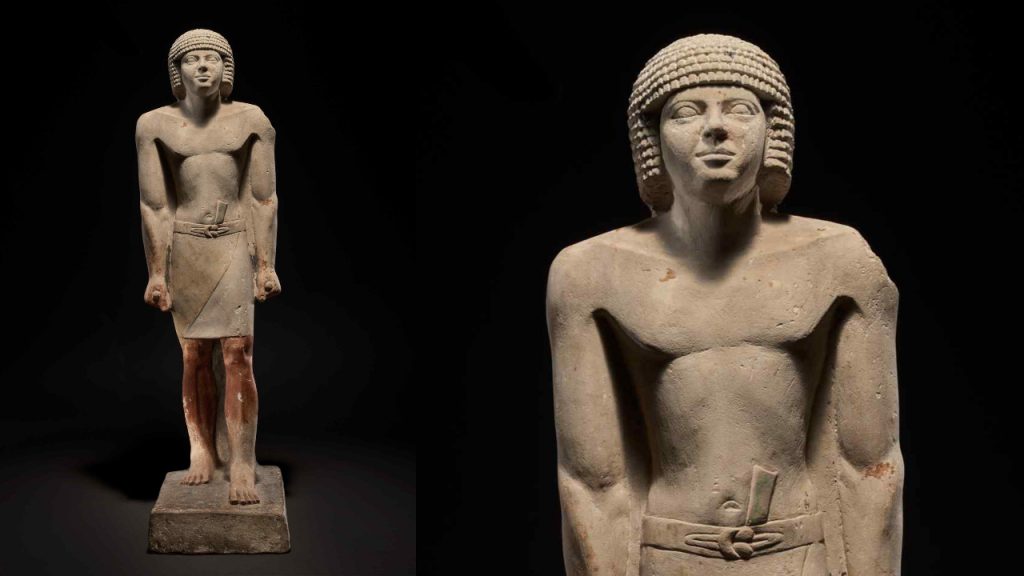 Another star of Sotheby's January 2022 Masters Week sale series beside Botticelli's The Man of Sorrows, this limestone figure emerged as the second-highest auction result for an Ancient Egyptian work of art. It dates back to the fifth dynasty of Ancient Egypt – around 2440 to 2355 B.C. – and was excavated at Giza's Great Western Cemetery in 1913 by American archeologist George A. Reisner. The work was first auctioned in 1978, where it fetched US$280,000 – the highest price ever achieved at auction for an ancient sculpture at the time – going on to double its high estimate this year while being acquired by an American private foundation.
---
The Estate of Karl Lagerfeld, Part III
Bidding commences on 29 April through Sotheby's online and in Cologne.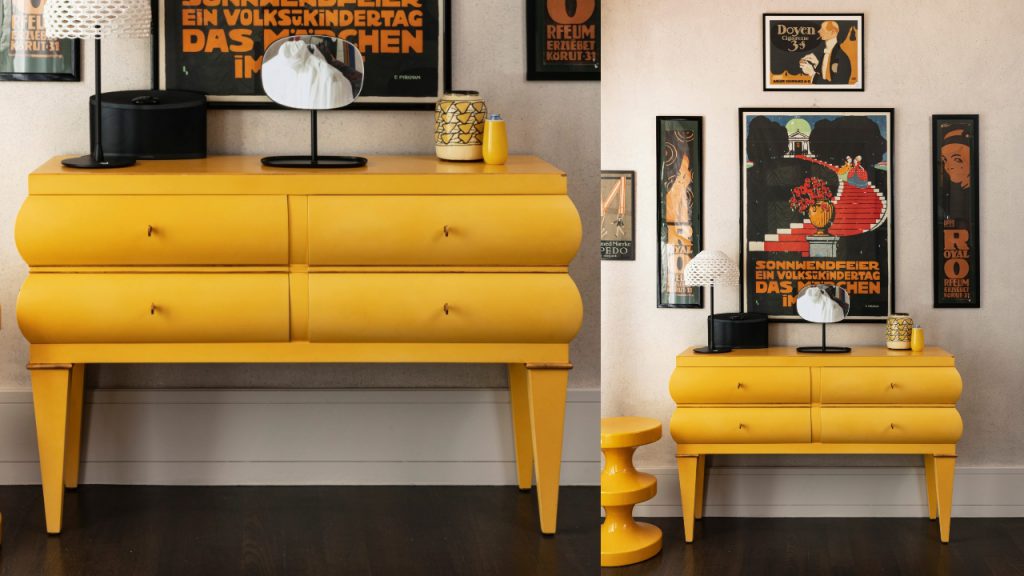 A total of 550 lots previously belonging to the emperor of luxury fashion, Karl Lagerfeld, will go up for auction online from 29 April to 6 May, and at Sotheby's new German headquarters on 4 and 5 May. During the final series of sales from the late designer's estate, the items on offer will come primarily from Lagerfeld's residence in Louveciennes, paying homage to his German roots. Accessories belonging to Lagerfeld's beloved cat Choupette, a significant collection of German advertising posters amassed over three decades, and a yellow four-drawer commode designed by Bruno Paul (with a top estimate of €1,200) are expected to attract the most eager bidders.
---
Gérald Genta's Design for the Magician Disney Watch
Bidding commences on 14 April through Sotheby's in New York.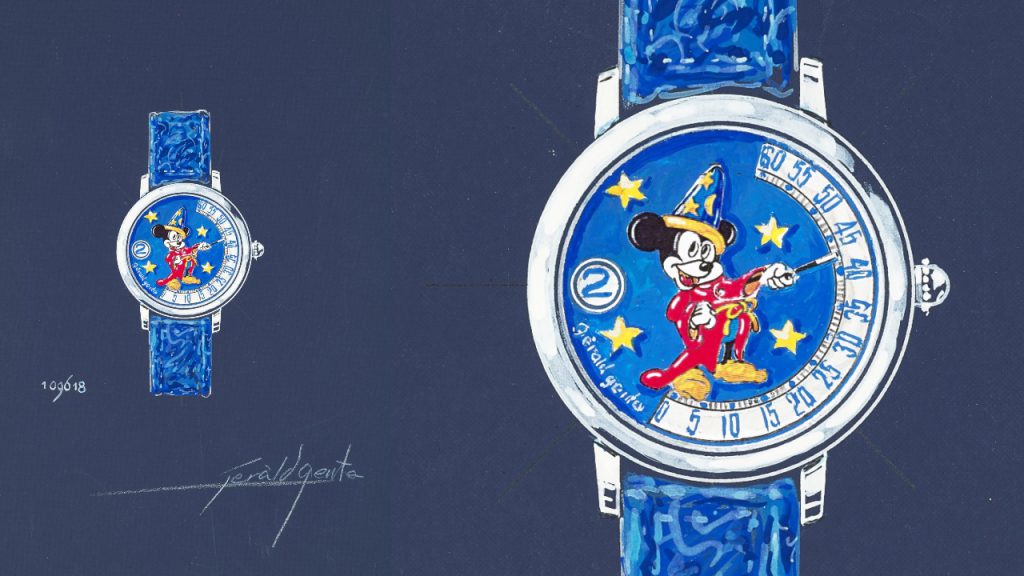 Following on from Geneva and New York, the third instalment of the Gérald Genta: Icon of Time sale series will reveal the Swiss horologist's original designs for the most impressive and valuable Disney watches ever made. Chief among them is his drawing of a Mickey Mouse-emblazoned Magician Disney Watch, partnered once again with an NFT that features an artistic digital replica of Genta's design, plus unseen archive material and biographical multimedia content. A portion of the sale's proceeds will benefit the Gérald Genta Heritage Association, which seeks to reward talent within the watch industry's next generation.
---
The De Beers Cullinan Blue Diamond
Bidding commences in late April through Sotheby's in Hong Kong.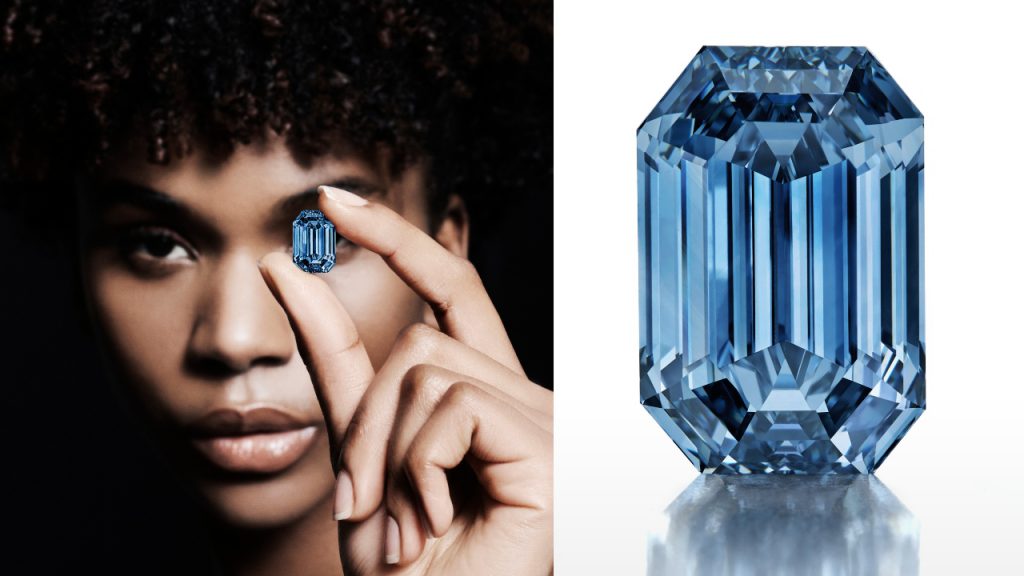 Discovered at the Cullinan Mine in South Africa last year, this extraordinarily rare blue diamond has exceeded the Gemological Institute of America's (GIA) stringent quality assessment standards with flying colours – in a Fancy Vivid Blue, to be exact. Cut and polished from an exceptional rough diamond in partnership with experienced master diamond cutter Diacore, this internally flawless 15.10-carat, step-cut diamond carries an estimate of beyond HK$380 million. After achieving the highest possible colour grading (awarded to no more than one per cent of blue diamonds submitted to the GIA), it is the largest vivid blue diamond ever to appear at auction.