It may seem surprising to some that despite the Western origin of potato chips, it is a Malaysian-founded brand that now dominates the local market. The Mister Potato brand – which celebrates its 30th year in 2022 – accounts for seven out of every 10 canister format potato chips sold in Malaysia, and is also the leading brand in bag format. It also contributes over 60 per cent revenue to its holding company, Mamee-Double Decker's RM1 billon annual turnover, and is distributed in over 80 markets worldwide. For Pierre Pang, the group executive director of Mamee-Double Decker, this position that the brand enjoys is a secret sauce that is easy to articulate, but not quite as easy to achieve.
The foundations to the secret sauce
Quality firstly, because we understand how important it is to have a product that tastes really good, using actual potatoes for that natural taste. Then value, which is something we always aim to optimise for consumers. Our biggest competition isn't other brands, but inefficiency. When you are able to cut out inefficiency, you naturally deliver great value and also, no one gains from inefficiency. Up till the turn of the millennium, these two ingredients seemed to be enough but then we saw growth looking flattish. A lot of resources were spent to understand this new breed of consumers; the millennials and Gen Z, who put a premium on emotional excitement rather than the physical alone. This is how we arrived at excitement as the third component – the world's most valuable brands such as Apple and Starbucks charge a premium but are miles ahead of pure commodities which used to dominate the list of most valuable companies.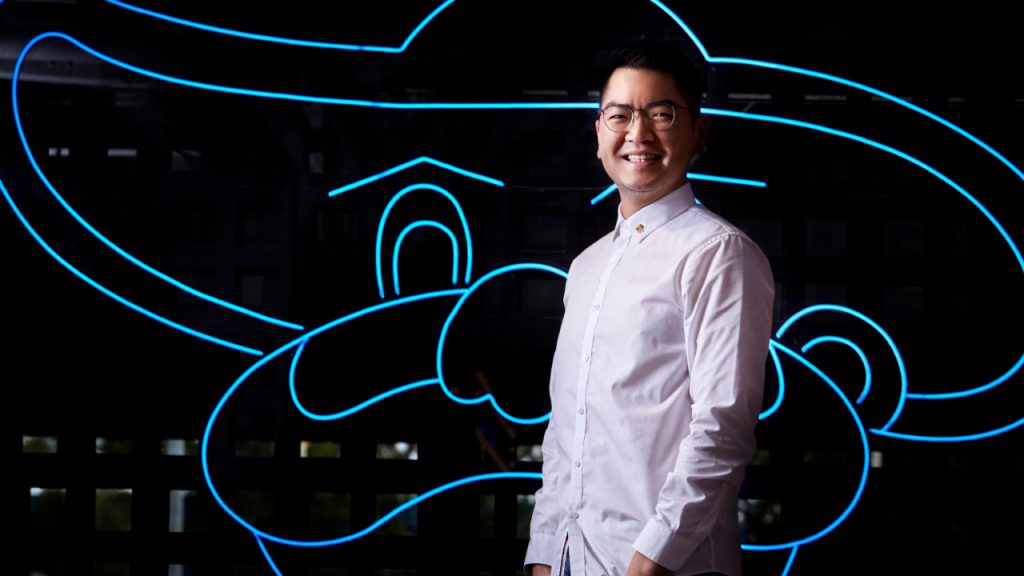 How excitement is initiated within the brand
This intangible value of excitement has allowed us to grow at double digits even in the face of other challenges. Just fulfilling quality and price is a race to the bottom. What we have done is invested in partnerships such as Manchester United and now, for the 30th anniversary of Mister Potato, with South Korean star Cha Eun-woo. We have a lot of research and understanding into what our consumers are feeling – the happiness that derives today largely from Korean culture. In the key markets of Southeast Asia, we have found that Cha's following is even bigger and more engaged than the ones you would traditionally expect like BTS and Blackpink. So we followed the data. Plus, we really like his style and the way he presents himself which, we feel, also matches the ethos and values of the Mister Potato brand. We've even launched a limited edition for this six-month campaign with Cha called the 'Jinjja Syok" for this generation who always desire a newness to their lives.
The challenges that Pierre Pang foresees coming in time
Although nothing will be as challenging as the founding years when my grandfather and dad started the business, 2022 presents its own set of challenges. We face issues in replenishing our foreign workforce, and commodity prices are shooting up. However, we have been able to see record profits year on year and in spite of the adversity, we have faith in our team strength – who we call our Monstars – to overcome. We've put a lot of effort in team building, so we know the year will be good because we now have a laser-focused clarity on what we need to do. Our investment in Cha, and later on with a global football star for the World Cup, gives us a clear direction of where to go.
View this post on Instagram

The company's long-term goals
A lot of our current challenges are short-term issues. We have to be more efficient and that means running our production lines smoothly. Generating demand will allow us to do that. It's very easy to cut salaries and marketing costs if one were to focus on quick results – but that leads to long-term consequences such as an erosion of morale and trust. We choose to be the opposite, in the words of Warren Buffett: "to be greedy when others are fearful."
Key figure of inspiration for Pierre Pang
Right up at the top of the list is definitely my dad, our group CEO Tan Sri Pang Tee Chew. When you live in the same house and dine at the same table, you can see how people conduct their lives and drive their professional career. There are many stories of him saying yes when everyone said no. Even the creation of Mister Potato happened because he was convinced that potato chips – a Western snack – would be an important innovation for our company. Today, potato chips is the number one snack across the entire snack foods category. We even faced intimidation from competitors when starting up – and through the courage and perseverance of my father, his siblings and my grandfather, we grew from a humble business in Melaka to our size today.
Key business lesson for Pierre Pang
I've been in the business for 16 years. The most important element for me is empathy. Just truly listening to consumers and stakeholders, to fully engage with them, is so crucial. You have to believe that you are there to serve. Prior to the onset of COVID, we built a seven-storey staff accommodations for our team in Melaka with beautiful living conditions with a cinema and basketball court. We also celebrate their new years with their national dishes and we feel all these lend a positive impact overall in their productivity and happiness. In a way, to be respected you must first show respect.
The song in his head at work and play
For me weirdly, my attention span means I like variety. When I work, I shuttle between finance, marketing, sales and the factory. So my Spotify playlist is a mix of K-pop, EDM, rock, Mandarin, Cantonese, Malay and even Hokkien songs, something I picked up from spending so much time with our wholesalers. I feel like I get energy from diversity.
Pierre Pang's method to go to sleep
My bad habits are work emails and messages that take me all the way till bedtime. Now I try to put in more Netflix time.
His favourite Korean star
Ever since we started working with him, I would have to say Cha. To be frank, when my team brought me the name, I wondered about him. But when you work with people of that stature, you can really admire their work ethic and dedication to their craft. It's the same feeling I got working with Manchester United with our prior campaign – you appreciate what they put into making a business super successful.
View this post on Instagram
Favourite Korean dish for Pierre Pang
Korean barbecue for sure!
Favourite K-drama
I was not a big fan until Squid Game.
---
Photos: Law Soo Phye