Royal Salute kicks off its new fashion-inspired Couture collection by collaborating with Richard Quinn, one of Britain's rising fashion stars to create the Royal Salute Richard Quinn Edition (RM1,138). At just 21 years old, the fashion designer and printmaker has already made an impact with his moody floral prints. For this limited edition, his signature rose-and-thorns motif has made its way on to Royal Salute's trademark porcelain flagon – in two colourways, no less.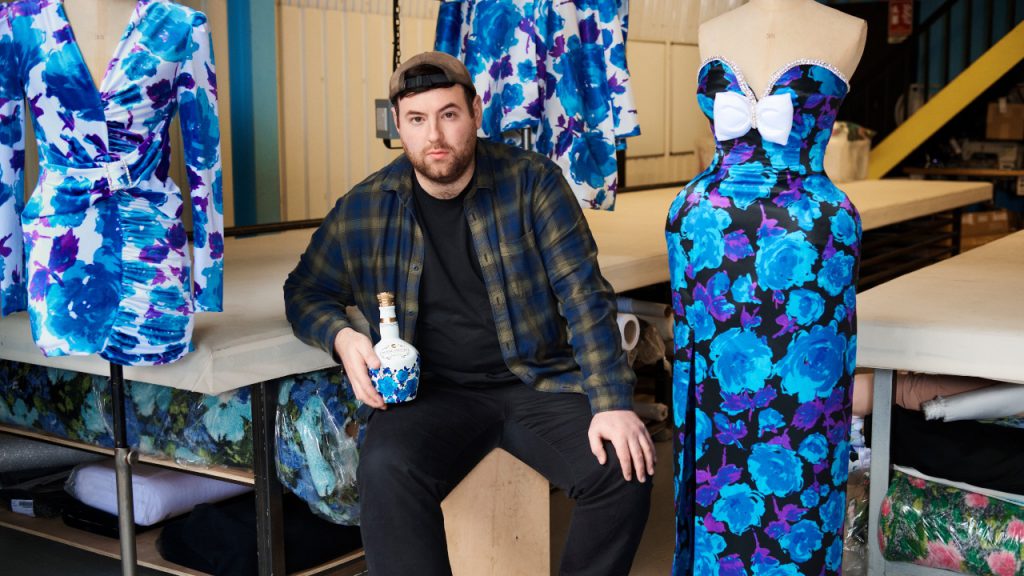 Its contents have also been tailored to fit. The liquid within is, as is typical for Royal Salute, a 21-year-old blended whisky. This edition consists of 31 rare single malts and grain whiskies, specially selected by Master Blender Sandy Hyslop to fit the theme: a floral character persists throughout, especially in the rich finish. It is otherwise an unrestrained dram, with a decadent, fruity sweetness on both the nose and palate, with hints of other indulgences such as crem brulee, chocolate, and ginger spice.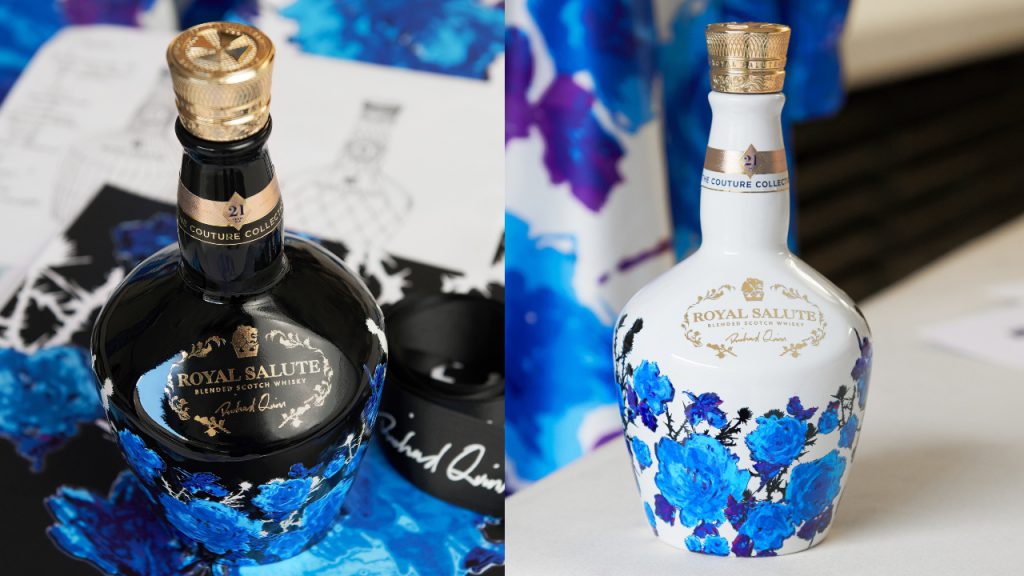 Speaking on the collaboration, Richard Quinn said: "Being able to spark creatively with Royal Salute has been an amazing experience. Witnessing craftsmanship and innovation within different expertise has always fascinated me, so exploring the world of expertly blended and high-aged whisky for the first time was such a powerful source of inspiration. The collaboration has been a real creative process and I'm thrilled that the expression that resulted from this great partnership encapsulates both of our passions in a truly modern way. I love the thought that my designs for Royal Salute will be collected and treasured for years to come by whisky and fashion lovers around."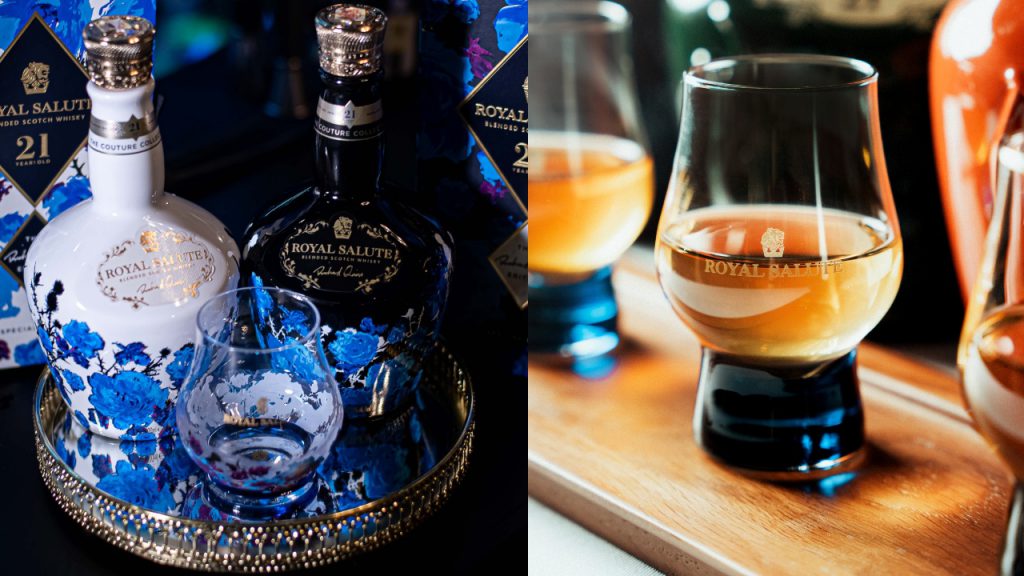 The Library at the Ritz-Carlton Kuala Lumpur is also celebrating Royal Salute with Spring Sensations Tasting Menus (from RM350, with an additional RM150 for whisky pairing), which pair delicacies such as wagyu beef or Jeju turbot with Royal Salute's The Malts Blend and The Polo Estancia limited edition. The menus are available for three months, starting in March.
---