With a decade under his belt, Rexhep Rexhepi has earned a reputation as a serious watchmaker with very serious fans, his work and timepieces hallowed by an insatiable need to be the best. It's not surprising to see why; he began his apprenticeship in Chopard and Patek Philippe (which he joined at the age of 15). Patek would be where he grew up both in a literal and horological sense, as he went from 148cm in height – at the time of joining – to 180cm by the time he left. His impressive range of work experience was further burnished when he joined one of the greatest names in contemporary watchmaking – Francois-Paul Journe.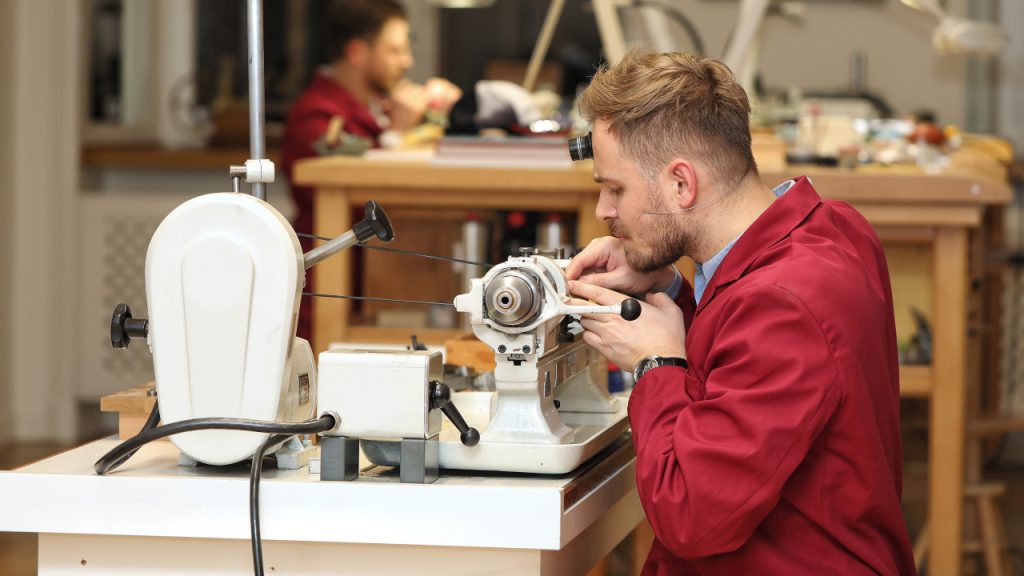 All of that tutelage and influence, allied with Rexhepi's own burning desire, saw him founding his own watchmaking studio Akrivia (meaning 'precision' in Greek) in 2012 at the age of 25. By 2018, his prodigious talent and stellar training led him to the pantheon of the greats, with the Best Men's Watch prize at the Grand Prix d'Horlogerie de Geneva awarded to his first Chronometre Contemporain. This time-only piece was recognised for its flawless design and finishing, harking back to the greats of Swiss watchmaking legacy, but with contemporary accents to place it distinctly in the 21st century. An instance would be its enamel dial which recalls 19th-century pocket watches, but riffed with modern design to evoke Rexhepi's own imagery of timepieces as they should look today.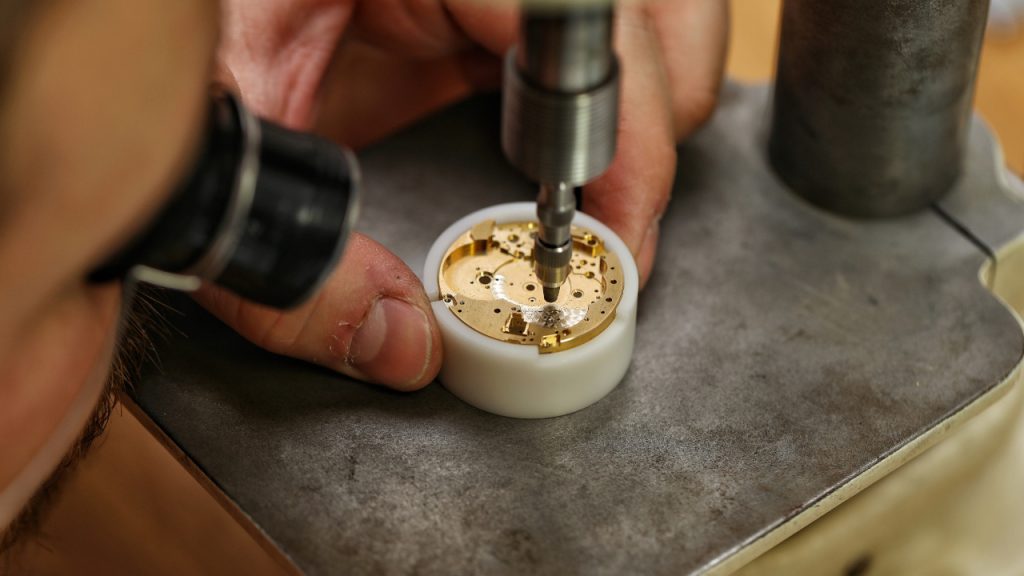 Now in 2022, and with a decade behind his back as an indie watchmaker, Rexhepi feels that all he has learnt in the past four years has led him to think of doing even better. Hence the Rexhep Rexhepi Chronometre Contemporain II (RRCCII) – an evolution of the first edition with a totally new movement and a hacking seconds complication. "Lots of time has passed in these years, we learn more and I feel different now," Rexhepi muses. "The RRCCII is the same watch at a glance but with totally different details."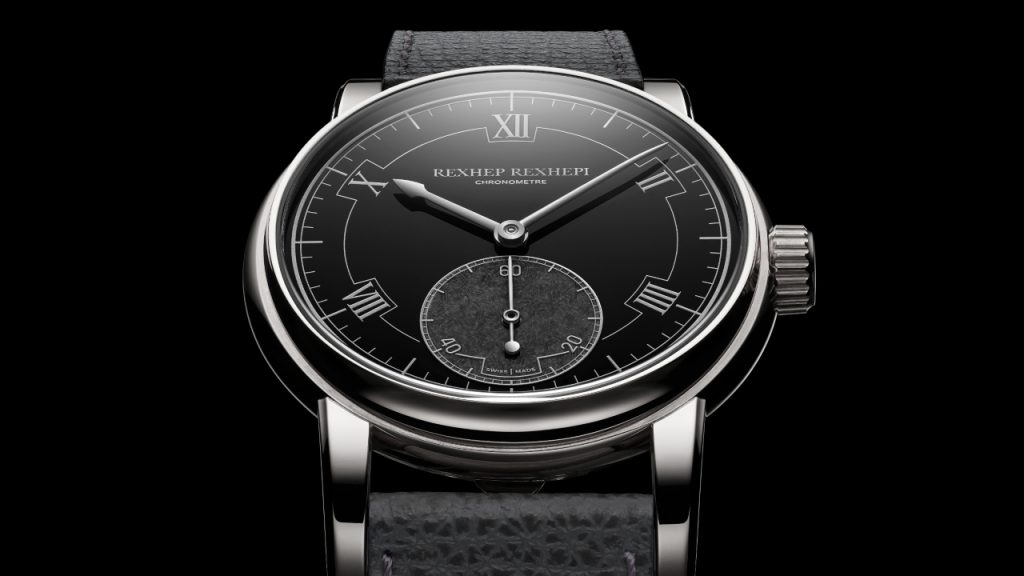 It starts with the familiar Grand Feu enamel dial, with black for the platinum case and ivory for the rose gold 5N. These cases, composed of 15 components, are produced by a legend in case-making, the 81-year-old Jean-Pierre Hagmann who had worked on brands such as Audemars Piguet, Patek Philippe and Vacheron Constantin before going into retirement. Here, the case showcases lugs individually soldered to the case middle – a refinement which lends itself to the overall harmony of the aesthetics. That Rexhepi coaxed him out of retirement was a sign of the young watchmaker's stratospheric reputation as one of the brightest indie watchmakers around.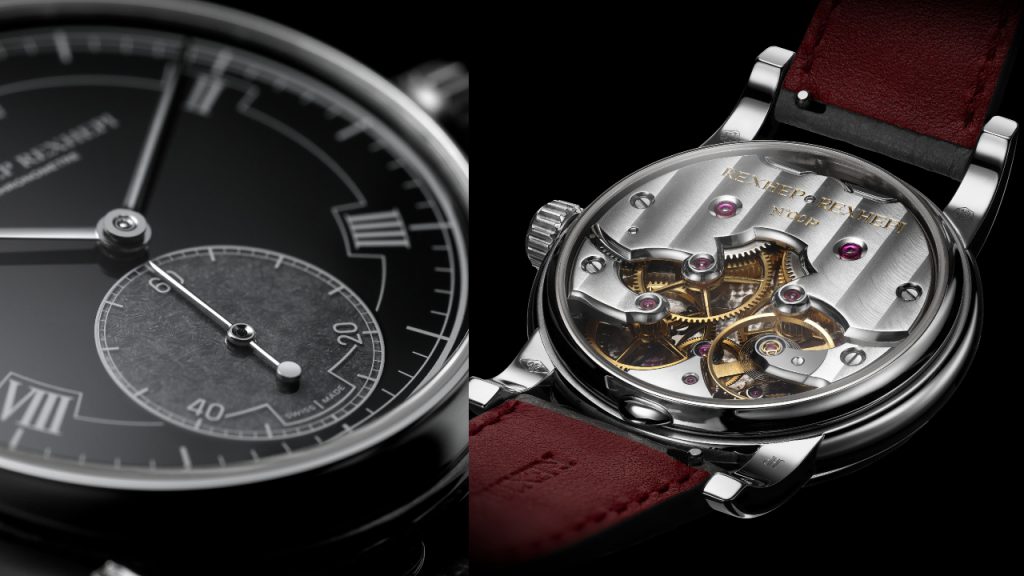 And of course, the all-new manual-wound calibre, with hacking and zero-reset dead-beat seconds, and sweeping hours and minutes hands. Rexhepi's choice of the hacking seconds added a new challenge. "Visually it is quite simple as a dead-beat seconds, but mechanically, it has to be very good. When you have the hacking seconds you need to, first, stop the balance wheel. And then to reset, you come in with the hammer to send it back to zero. Depending on where the seconds hand is – before or after the 30 seconds mark – that makes the entire construction very complex, to think about how get the 214 components work in perfect sync."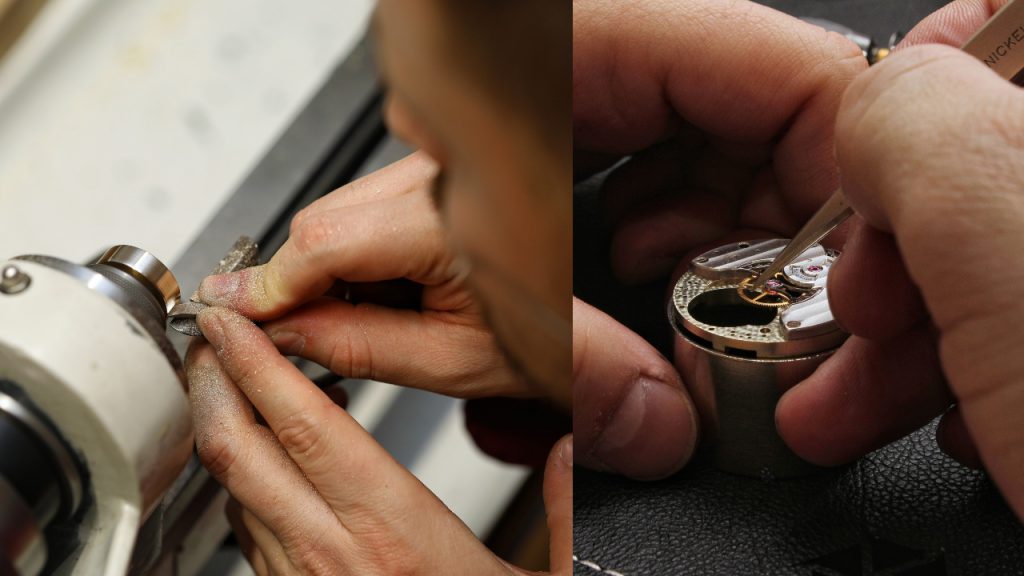 In total, Rexhep Rexhepi and his team of 15 will be producing 50 pieces of the RRCCII in platinum and 50 more in rose gold 5N. "We take time to do a good watch," Rexhepi says when asked how long it will take for the entire collection to see light of day. "There are 15 of us making 40 watches a year and, when you visit our atelier you can see how we are like an open kitchen where everyone sees what we do."
To further highlight its precision as a chronometer, every RRCCII undergoes rigorous testing as the Besançon Astronomical Observatory for 16 consecutive days – a gauntlet which, when passed – will see each piece being conferred its own bulletin de marche (a ratings certificate).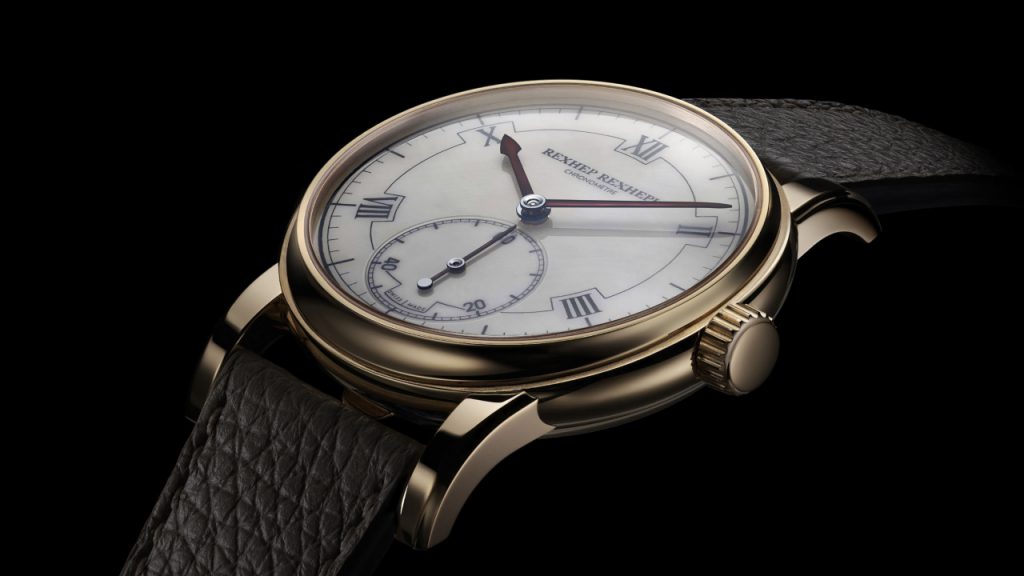 "The watch works well and at this moment I cannot do any more to make it better," Rexhepi reflects on the RRCCII "The problem is if you wait too much you will never finish." He contemplates his early days at Akrivia where he confesses that he knew nothing. "When you are 25 you feel like the king of the world – but really, it's a time of learning," he says. "I'm a dreamer you know, I like to dream big and maybe it's better to start then when you don't realise the challenges you will have – I think watchmaking has progressed to this point because of people like (Abraham-Louis) Breguet and (Dr George) Daniels who also had their vision of what watchmaking could be."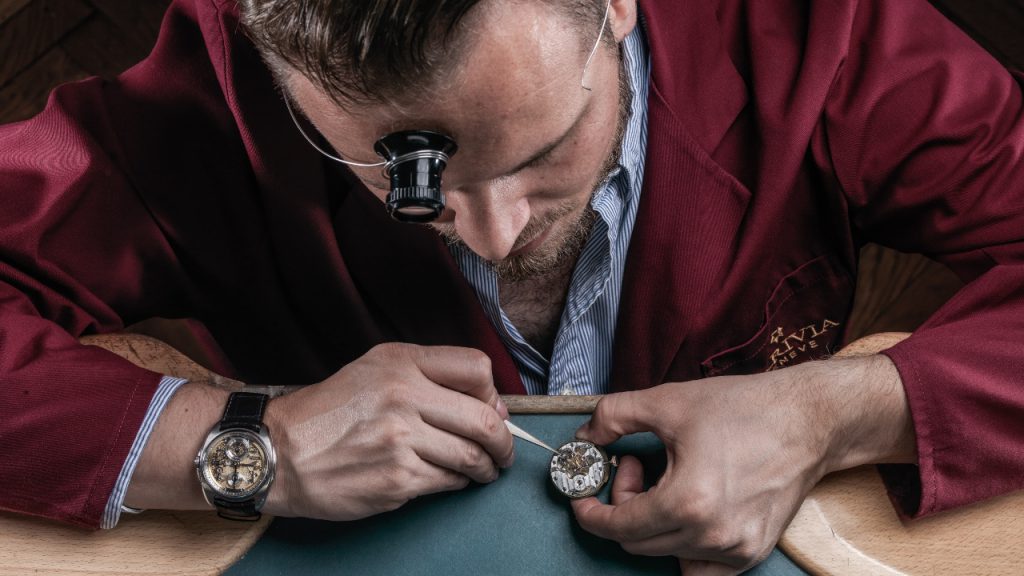 Looking back, Rexhep Rexhepi says that while his time at Patek was an education, what he does now is 'almost selfish', in that he wants to produce a timepiece that inspires him. "Honestly, making watches is just about trying to make myself happy – I'm happy it will be a beautiful day and you want to start your day with good energy – the biggest pressure I feel is only the one I put on myself."
---
Photos: The Hour Glass