Picture a wishing tree, the kind conjured in an Enid Blyton fairy tale or a Wonderland adventure à la Lewis Carroll. A bounty of treasures springs from the twiggy branches, but nothing is what it seems in this tablescape. Green boughs of chiffon cake hide bejewelled 'fruit' — quail eggs studded with glistening roe — while the eggshells nestling at the trunk cup citrus-spiked almond tofu instead of albumen and yolk. This sort of whimsy is only to be expected at Krug Ryoutei in the French-Japanese hot spot Shin'Labo by James Won.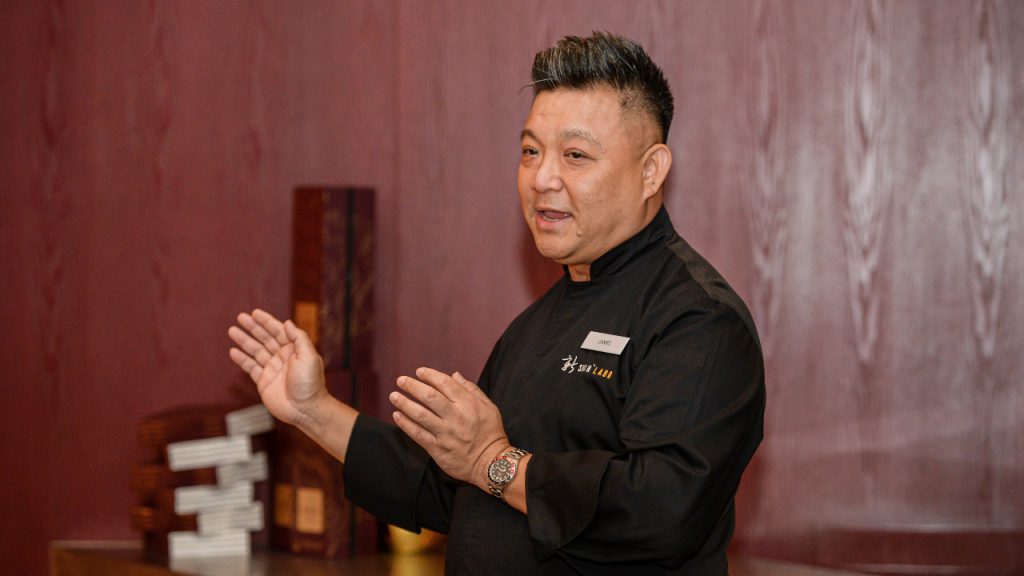 A 'Chevalier' (or Knight) by the Ordre des Coteaux de Champagne for his contribution to the champagne industry and its namesake French region, James Won expresses his long-standing Krug ambassadorship via the prestigious Krug Chef's Table, one of just six in the world and the only one of its kind in Asia. It is a privilege Won takes seriously as he recreates the joyous luxury within a Krug bottle in the Krug Ryoutei dining room. The intimate space for just 16 guests is designed to celebrate the finest things in life, from bespoke cutlery by the House of Pinnifarina to the Rolls-Royce of champagnes that stars in every gathering within these walls. Which brings us to the Wishing Tree, an enchanting prologue to dinner here for the near future. Its revelry of the unexpected stokes the magic of discovery, which continues throughout the evening in an epic journey of culinary finesse, Krug and a curated playlist.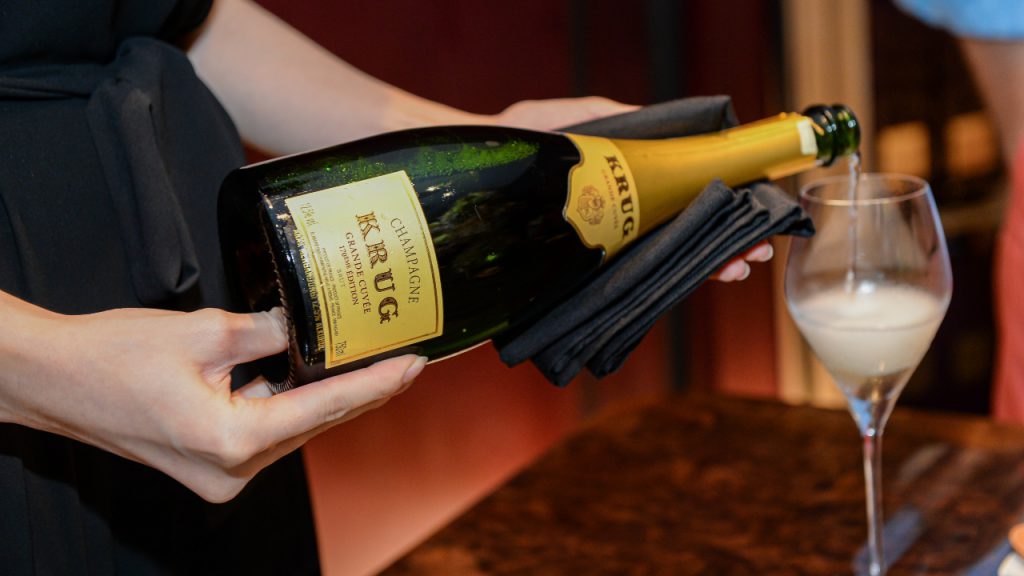 To celebrate the launch of Krug Ryoutei, Won crafted a menu that flitted from a light crab broth with crabmeat, sugar snap peas, chrysanthemum petals and wild celery oil to a luxurious two-part sea urchin entree that played both French and Japanese notes with tumbling caviar, nori, potato tuile and toasted brioche. Ingredients are specially sourced, generous and always indulgent: A heaping of shaved truffle on plump scallop, aged duck breast and foie gras pithivier with a fresh herb bouquet, heirloom grain risotto served two ways with chicken cooked in rice wine, and poached lobster cured in goose fat.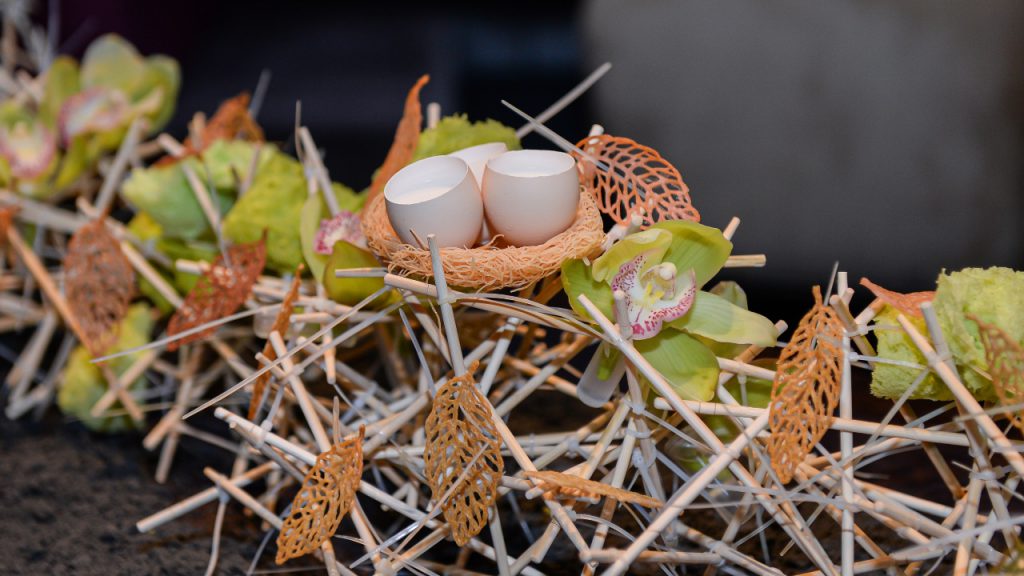 Uplifting, complementing and sometimes even challenging the flavour profiles on the plate are handpicked limited or special-edition Krug labels, a staple at every Krug Chef's Table. Take the 170th edition of Krug Grande Cuvée, the Holy Grail of champagne released during the past two centuries only when the House is certain of excellence. Ever golden and gently effervescent, the fragrance of flowers, ginger and marzipan tickle the nose as citrus, toasted nuts, nougat and honey glide across the palate and linger. It slices through fat and full-bodied flavours while dancing with delicate nuances, making its presence known without holding its paired dishes hostage.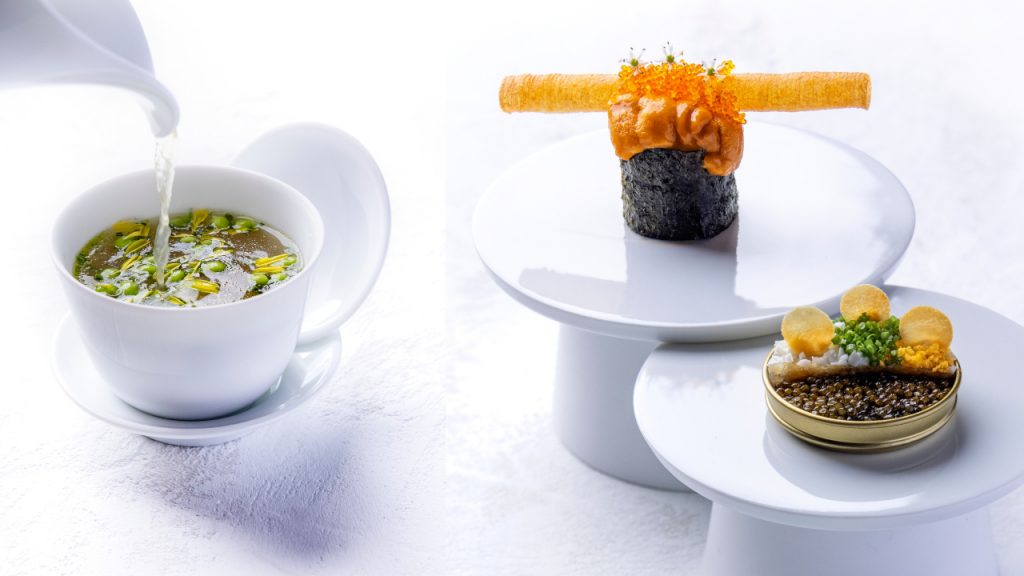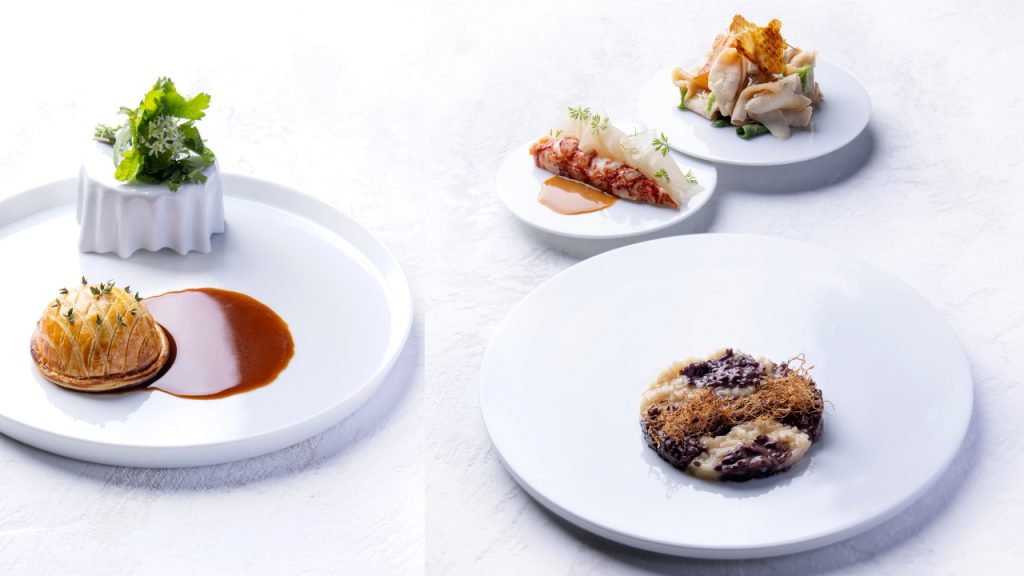 The christening of Krug Ryoutei warranted another rare pour: The Krug Rosé 25th Edition. Wines from the year's selected plots are blended with reserve wines from four other years for a complex rosé that suggests the flush of excitement or the blush of quiet pleasures. Here, aromas of red fruit, peony pepper and cured ham condense into a matching profile on the palate with astonishing breadth and depth.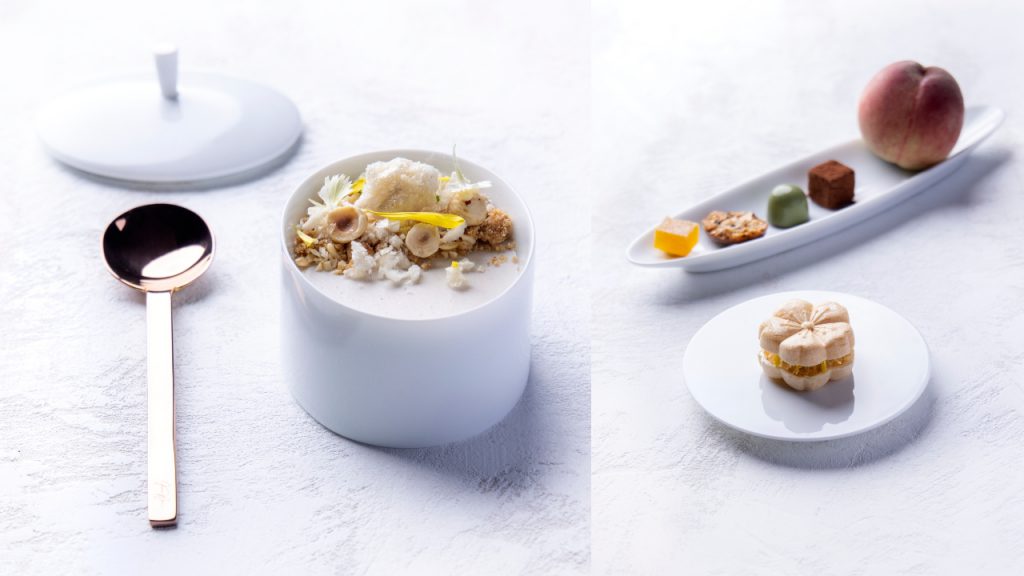 "Champagne wasn't designed to be hidden and only brought out on special occasions," Won says. "With Krug, any occasion is an occasion worth celebrating." And at the Krug Chef's Table he helms, every day is a chance to sip from the chalices of joy and extravagance. Add a flute of Krug to savour the holy trinity of superlative expression.
---