After a two-year hiatus due to the pandemic, the Formula 1 Singapore Grand Prix is back this 30 September to 2 October 2022. As one of the most popular races in the F1 calendar (and the nearest race for Malaysian fans to watch), Singapore will become the epicentre of the motorsport world for the weekend. To celebrate the occasion and to showcase Singapore's culture, attractions and manifold delights, the Grand Prix Season Singapore campaign kickstarted on 23 September and features a wide variety of events for all ages. Highlights include Precinct Parties in Orchard Road, Sentosa Island, Clarke Quay and Kampong Gelam; viewing a diverse range of McLaren supercars at Suntec Convention Centre or a life-sized LEGO McLaren Formula 1 car at Orchard Road; a meet-and-greet with Williams Racing drivers Alexander Albon and Nicholas Latifi in Suntec City; and the SIM Racing Carnival at the Sands Expo & Convention Centre, where guests can experience cutting-edge F1 simulators.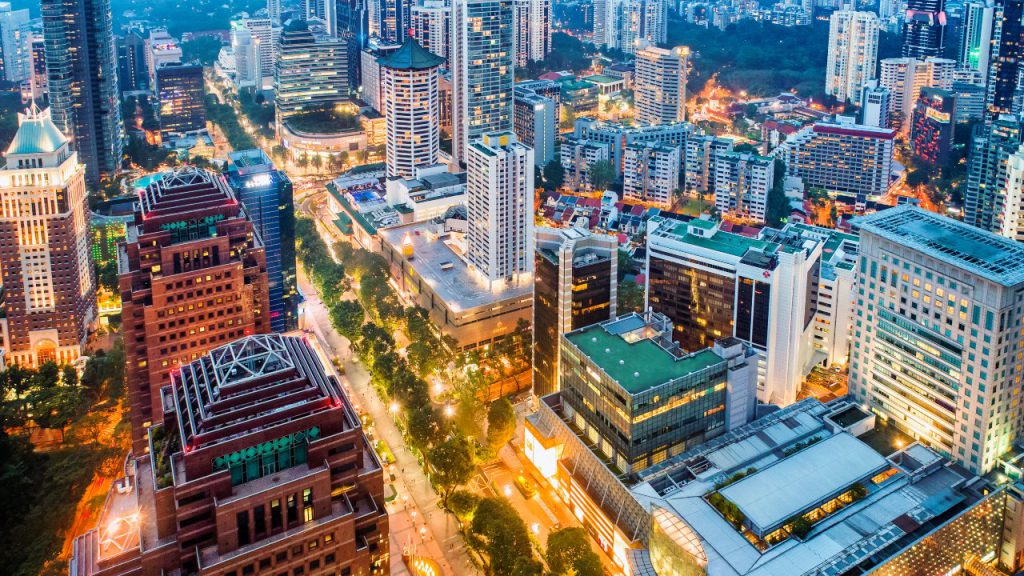 Although the excitement of Grand Prix Season Singapore and the race will keep you busy, there's a lot more to Singapore away from the racetrack and the F1-related festivities. With the help of seasoned local guides and the Singapore Tourism Board, we've curated a selection of the best places to visit, experience and savour – regardless if you're flying in to watch Max Verstappen, Lewis Hamilton and co. Why not add on an extra day or two to your itinerary, especially when there's so much on offer? 
Wine & Dine
One of the best places in Singapore for a leisurely walk (or a pacesetting run) is the riverfront area by the One Fullerton Shopping Mall. You'll have uninterrupted vistas of Marina Bay Sands, the ArtScience Museum, the Singapore Flyer, Esplanade – Theatres On The Bay, the Merlion, and plenty more. You're bound to work up an appetite after all that sightseeing and selfies-taking, so head over to MONTI, located right next to historic Clifford Pier Jetty, for authentic Italian cuisine and a view of Marina Bay worth making early reservations for. During Grand Prix Season Singapore, MONTI is offering a four-course lunch menu for SGD88+ per person,  as well as F1-inspired cocktails like Burnt Out (Mezcal, Campari, Lillet Blanc) and Pitstop (Vodka, Amaretto, Grapefruit, Citrus, Tonic), all priced at SGD15+ each. The views from MONTI get even better at night, thanks to their rooftop bar and viewing area. Follow them on social media to find out when they'll be hosting exclusive clubbing events.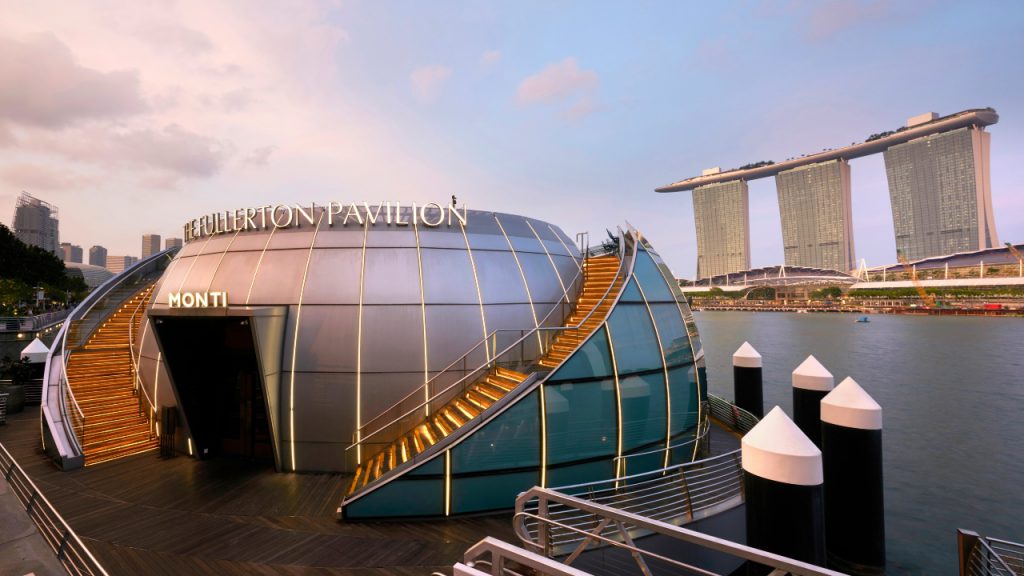 There's always been a friendly rivalry between Malaysia and Singapore in terms of who has the better food, but one aspect that they definitely have the advantage in is their abundance of Michelin-starred restaurants. Take for example Ma Cuisine, a gastro wine bar founded by Anthony Charmetant and Mathieu Escoffier in January 2018 – they earned their first Michelin star six months later. The casual fine dining establishment, which is only open for dinners, has a unique concept where patrons select their wine bottles first, after which the sommelier team recommends the pairing dishes. Ma Cuisine's cellars house more than 3,000 of the world's best wines, ranging from SGD130 Bourgogne white wines to a SGD100,000 magnum of Echezeaux Grand Cru red wine from Domaine Henri Jayer (1978). Yes, you read that correctly. "Ma Cuisine is for wine lovers, but also for wine beginners," Escoffier says. "Our sommeliers can advise guests based on their tastes, preferences and budgets. Although we focus only on dinners, we also offer set menus for Friday lunch starting at SGD108. We have wines at a hundred dollars and it can go up to quite a few thousand dollars – if you're very hungry or very thirsty! We're very happy that Singapore has accepted this concept of wine-first and French food." Highlights of which include pan-seared scallops and fregola sarda in lemongrass sauce for starters; blue lobster and pork belly in black pepper sauce for mains, with ratatouille as a side dish; and Escargots de Bourgogne to share with your date.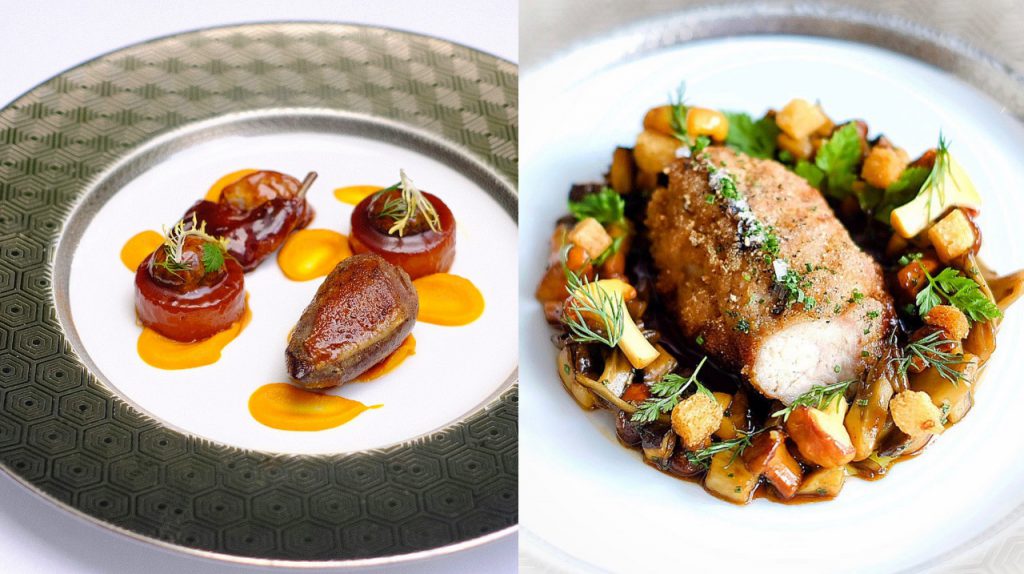 Located less than 100 metres away from Ma Cuisine is another Michelin-starred restaurant, Meta, serving modern Korean cuisine. Hailing from South Korea, chef and founder Sun Kim was inspired by the brilliance of Tetsuya Wakuda while working for him in Sydney, Australia. Kim also wanted to showcase his childhood and his heritage on a plate but "not just boring Korean food", as he puts it. After moving to Wakuda's Waku Ghin in Marina Bay Sands in 2014, Kim knew that Singapore would be the launchpad to venture out on his own – thus, Meta opened in 2015 in a tiny little space just a few doors away from its current location on Keong Saik Road. Whether you opt for the dinner menu (SGD298++) or the lunch menu (SGD248++, Fridays and Saturdays only), you'll be served an exuberance of culinary wonders that are at once familiar yet unlike anything else you've ever had. From the opening bite-sized Tuna Sandwich to the main Jul Gajami (flounder and squid with watercress and trout roe), or from the Jeonbok porridge (with Jeju abalone, lilybulb and century egg) to the dessert of Corn (literally just corn, with caramel and sea salt), every dish is analogous to Singapore: influenced by the very best from all over the world, yet boasts a distinctive character that you've known almost all your life. "To me, the culinary scene in Singapore is booming," Kim says. "When I first opened Meta, there wasn't much variety of cuisine – but now there are a lot of young chefs who come back with a lot of experience from overseas and open very good restaurants featuring new concepts with local flavours. It's probably the only country in the world that has so many Michelin-starred restaurants so close to each other. But I think that we're doing something different from other restaurants. You won't get these kinds of flavours elsewhere."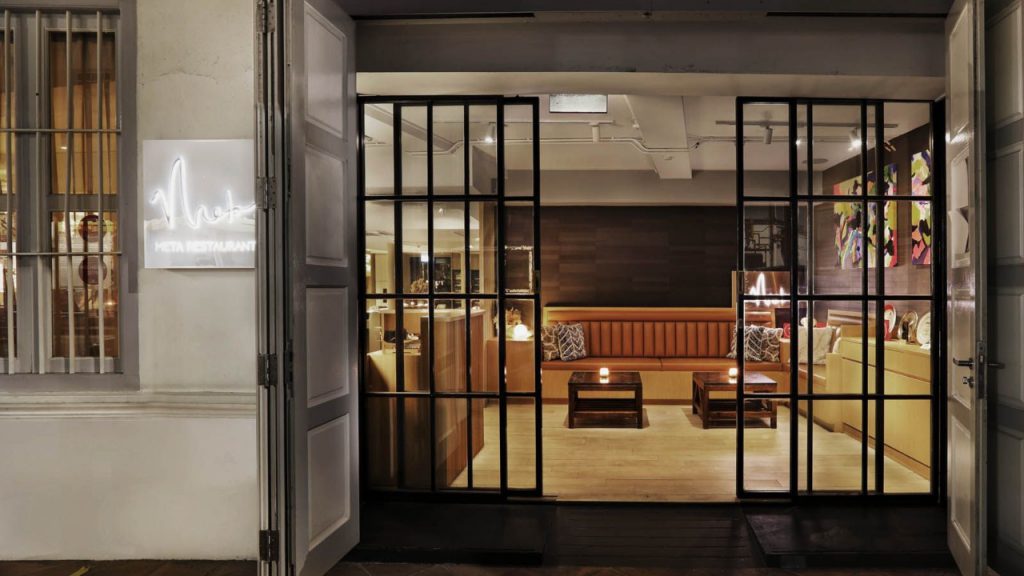 On the other side of town, located within The Orangery at the Gallop Extension of the Singapore Botanic Gardens, is Pangium. It's a little bit out of the way, especially for tourists or F1 fans flying in for Grand Prix Season Singapore, but it's worth the effort to visit the quaint yet modern eatery by the COMO Group and Chef Malcolm Lee. He is feted by locals as the brilliant but shy mind behind the world's first Michelin-starred Peranakan restaurant, Candlenut, which is just a stone's throw away from Pangium. In Peranakan cuisine (which we will dive into in the next section), the seed of the keluak fruit is a unique but crucial ingredient; that fruit grows on pangium trees. In Pangium, the exceptionally polite waitstaff welcome and treat you like long-lost siblings, and are wont to explain that they serve contemporary Straits cuisine. But once the dishes from the tasting menu touch your palate, you'll immediately recognise its Peranakan (or Nyonya) DNA. The Pang Susi is like a char siew pau if a goddess made it; the Hee Peow Soup tastes lovingly made by my grandmother, if she had a Michelin star; the Nasi Ulam is a perfect symphony of Peranakan food's all-stars; and the kuehs for dessert (ondeh ondeh, pandan kueh ambon, kueh bingkah, and buah keluak bonbon) are fit for kings and queens. I could go on and on about the rest of the tasting menu, but Pangium is best experienced personally. The prawn keropok alone will make it all worthwhile, and will make you go back again and again.   
For something even more unique, why not consider dinner on a tall ship as it cruises the waters of Sentosa island? The Royal Albatross is a four-masted, 22-sail ship (that's comparable to a luxury super yacht) operated by Tall Ship Adventures. It has a variety of offerings for guests of all ages to enjoy a fine meal aboard a ship straight out of the movies, from Breakfast Cruises, Sunset Dinner Cruises and Dog Cruises to Birthday Packages, Wedding Packages and even I'm Sorry Packages. You could even charter the entire tall ship, with rates starting at SGD30,000 for three hours if you prefer a bit more privacy (or if your apology needs to be that large). We recommend the Sunset Dinner Cruise, which takes about three hours and offers the best kinds of photo-taking opportunities. (Prices start at SGD225 per adult and SGD125 for kids for a four-course meal; additional charges apply for premium seats, such as the Flying Seats for couples.)
"There are less than 100 tall ships in the world, so being on the Royal Albatross is a very unique experience that's difficult to find anywhere else. Besides enjoying the delicious meals prepared on the ship itself, guests will see a different side of Singapore and not the usual hustle and bustle of city life," says Raphael Lim, Head of Marketing of Tall Ship Adventures. "The ambience of being onboard, the views of the beaches and the small islands, even the waves are all part of the fun of being on a tall ship. That's one of the reasons why we're very popular for celebrations, birthdays, anniversaries – the moments are quite magical."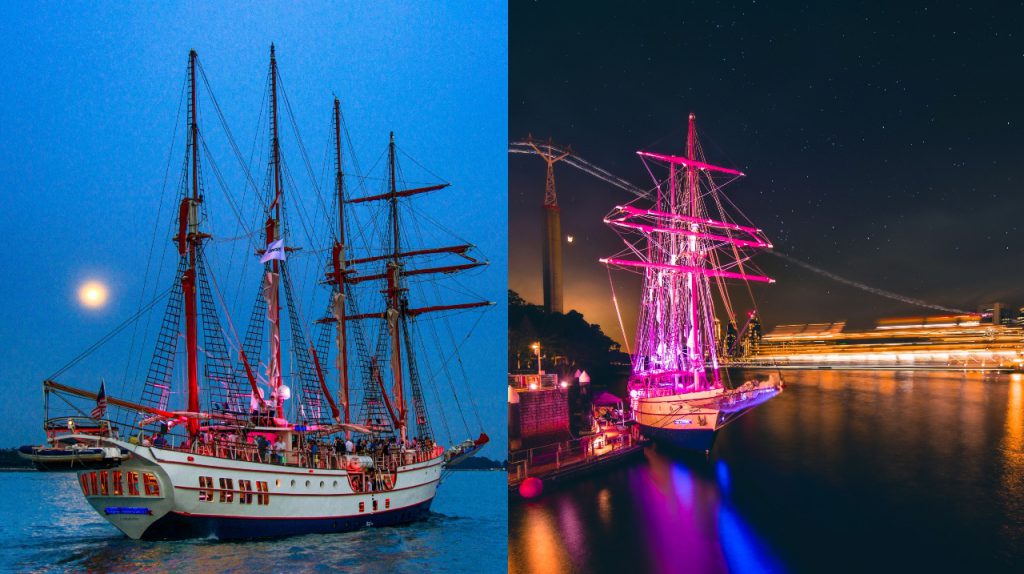 Heritage & Culture
During Grand Prix Season Singapore, it's literally difficult not to notice the bright lights of Marina Bay, Orchard Road, Chinatown, Clarke Quay, Boat Quay… the list goes on and on. But for those with the gumption to venture west a little bit, you'll get to see, taste and experience Singapore like a local, and learn more about its Peranakan heritage. Your starting point can be the very Instagram-friendly Peranakan Houses on Koon Seng Road in the Katong area. More than just for show, these have been converted into boutique hotels, eateries and places of business. Before you begin exploring the Katong area, pop in to Ah Yee's Soon Kueh shop for either a snack or an outright meal; bestsellers include the eponymous Soon Kueh, Peng Kueh, Yam Cake, and Glutinous Rice. No matter which you choose, you'll be tasting traditional Teochew kueh tenderly prepared for you like you were a friend of the family.  
Then, take a leisurely stroll along Joo Chiat Road, which also features preserved and conserved colonial shophouses that now host everything from hip bakeries and trendy gyms to kopitiams and rattan furniture makers. Whether you decide to venture north or south from Ah Yee's, there'll be a delicious destination awaiting you at the end of Joo Chiat Road. If you head north, make your way to Haig Road Market and Food Centre, where locals (and fellow brave travellers like you) come to purchase groceries and street food for low prices. Fans (or critics) of Netflix's Street Food: Asia series may recognise the Putu Piring stall in the food centre. Light, fluffy and good for the soul, it's perfect as either an appetiser or dessert (or both). 
If you decided to head south from the Peranakan Houses, your decision is still a good one. Set your end point for Kim Choo Kueh Chang, which pays homage to Ms Kim Choo herself, who's been selling the traditional Nyonya rice dumplings since 1945.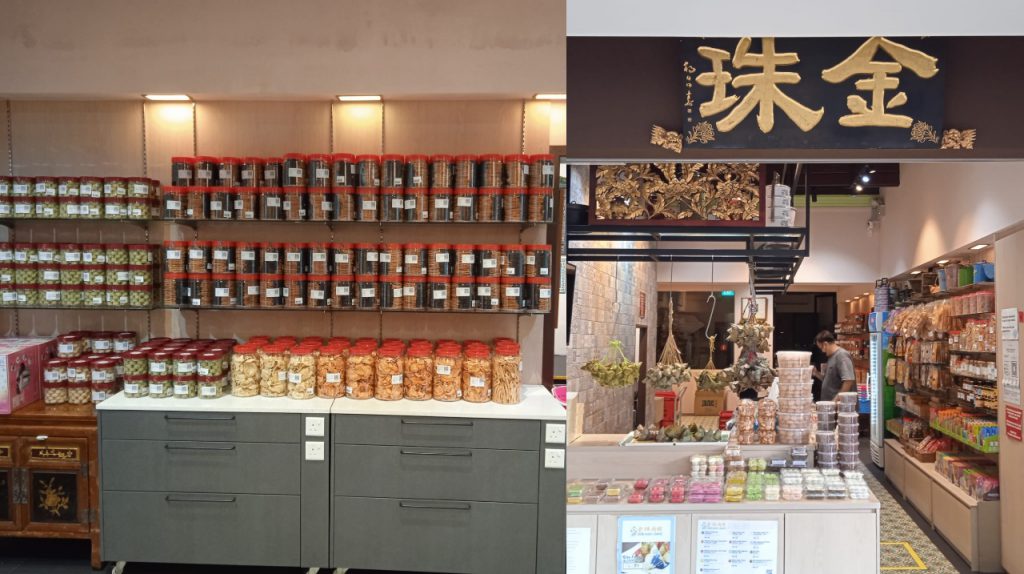 Trying one today, you'll be transported back decades to the era when those from Nyonya or Peranakan were among the most wealthy in society. The store also sells easy-to-pack foods to bring back home, just in case you can't get enough, as well as other Peranakan curios – souvenirs with a bit more soul, if you ask us. If you're lucky and time it just right, shop staff may just allow you to head upstairs to view their private museum, where family heirlooms are immaculately preserved. For those who'd like a more in-depth guide into all things Peranakan in Singapore, check out the variety of tour packages from Discova.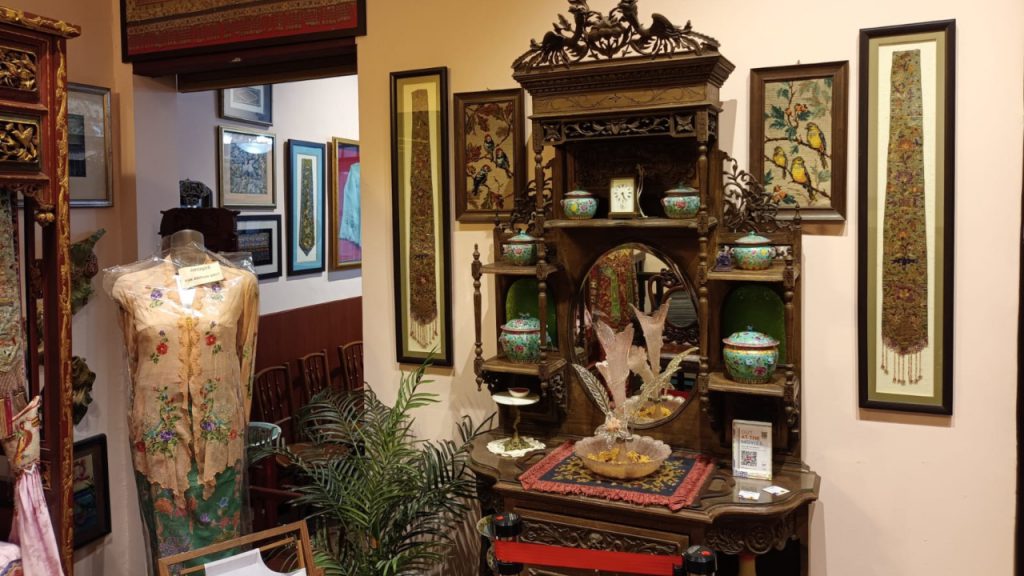 To round off your experiential journey on a high, make a booking at the Blue Ginger in Tanjong Pagar. Although the Tanjong Pagar area is now a trendy hotspot full of upmarket establishments, the Blue Ginger has steadfastly held on to its principles of friendly service, hearty ambience and, most of all, the best traditional Peranakan dishes you'll ever have. "When we first opened in 1995, the founders wanted to introduce Peranakan food to everybody. People weren't really familiar with it, and mistook it for Thai or Indonesian cuisine," says Alan Foo, General Manager of Blue Ginger.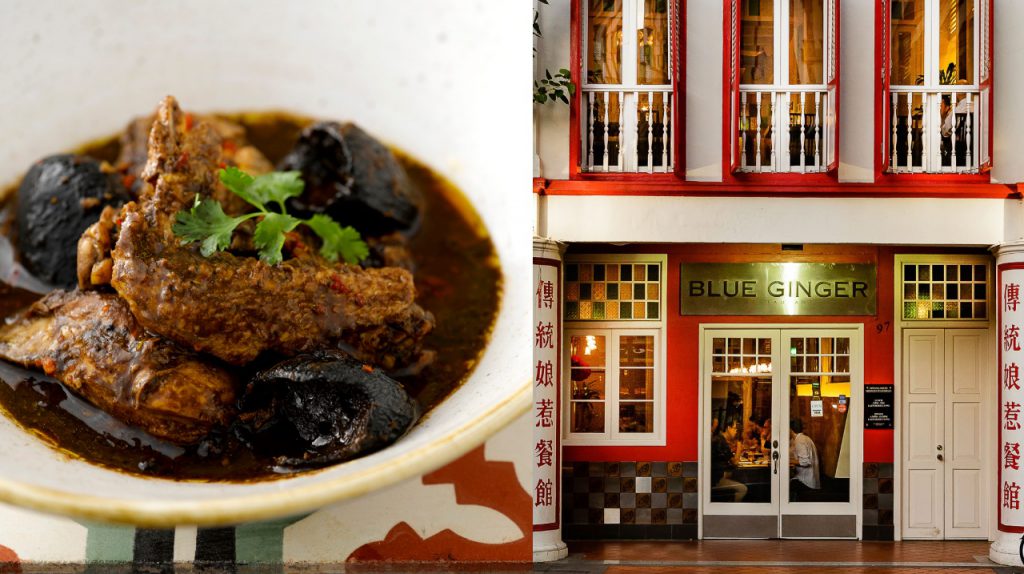 "Our recipes are unique because they're based on one of the original founder's mom's recipes, who is still very close to us today and does quality control from time to time. And we have never quit on our recipes. Although prices go up or we receive certain kinds of feedback, we have never compromised on our ingredients and quality of our food." And just like any proud Peranakan family would say, Foo insists that their family recipes are the best – and it's hard to argue. Their meals are best eaten with friends and family, specifically the Ayam Buah Keluak, Chap Chye vegetables, Ngo Heong rolls, Ikan Masak Assam Gulai, and Beef Rendang. Indeed, it wouldn't be a meal in a Peranakan family's home if they didn't serve you more than you can eat. But, you've still got room for Durian Cendol for dessert, right?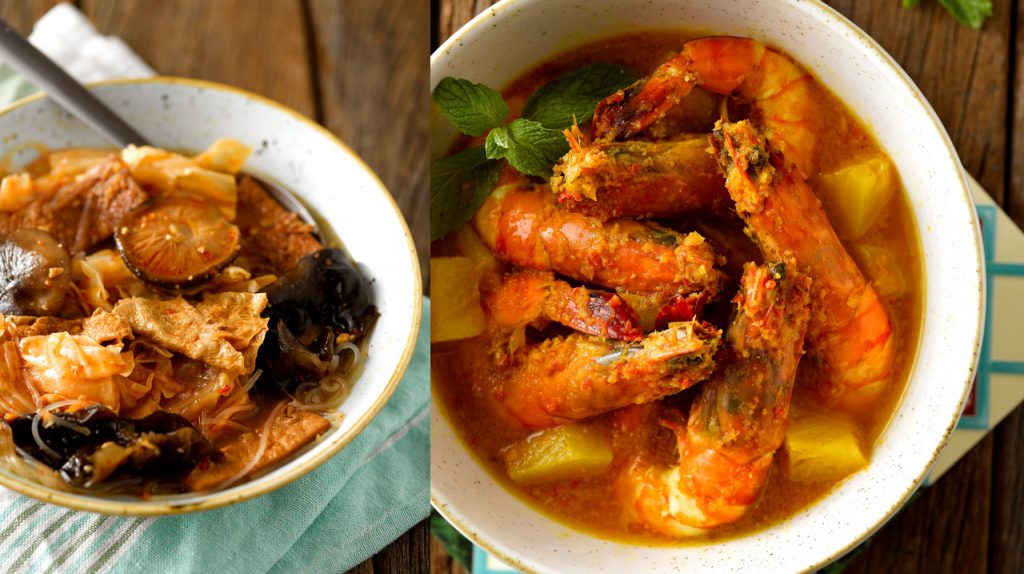 See & Do
As is the case with all city circuits in the Formula 1 calendar, hotels, restaurants and other public spaces would be jam-packed and fully-booked during race weekend. Almost everyone we've met confirmed just as much for this year's Grand Prix Season Singapore – but one space might just be the ace up your sleeve: the National Gallery Singapore (general admission tickets start at SGD20 per person, with certain exhibits requiring additional tickets). Located on St. Andrew's Road and boasting superb views of the Padang, Esplanade Park and Marina Bay, the National Gallery is also in between turns 9 and 10 of the racetrack – a prime viewing spot.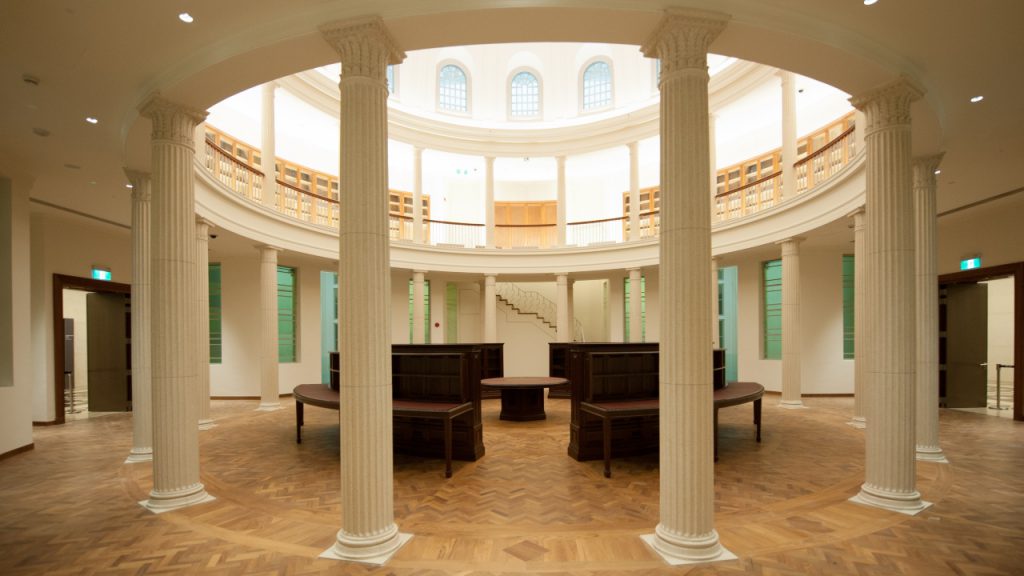 But let's not forget that it also houses amazing art exhibitions from all over the world in Singapore's former City Hall and Supreme Court buildings. Check out the 'Back-of-House Tour' that takes you through the Supreme Court's hidden passageways, the trapdoor into the prisoner's dock, and other restricted areas. Meanwhile, 'Between Declarations and Dreams' is an exhibition of art from across Southeast Asia; Malaysia is well represented too, and let's just say that some of the work will pretty much be banned here. As much as there's plenty to see at the National Gallery, there's also plenty to eat too. Highlights include National Kitchen by Violet Oon, Smoke & Mirrors on the rooftop, and The Great Mischief.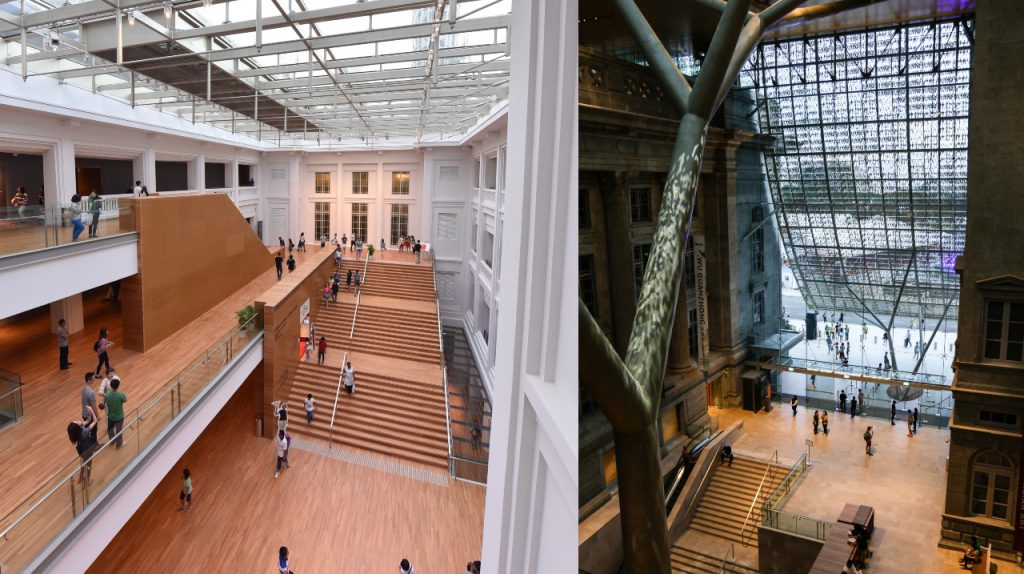 Whether or not you're flying in with your family, the South East Asia Aquarium at Resorts World Sentosa should be on your itinerary. More than 100,000 marine animals live in the S.E.A. Aquarium's 45 different habitats of more than 42.8 million litres of water. The main attraction is undoubtedly the three magnificent manta rays, affectionately named Manja, Mika and Mako, who reside in the Open Ocean Habitat. We recommend booking a VIP tour (prices start at SGD138 per person), during which you'll have an expert guiding you around for three hours or so for an enriching experience, and not just aimless wandering and photo-taking.
For an even more exclusive outing, book a table at the Ocean Restaurant, helmed by Chef Patron Olivier Bellin, who is also chef-owner of two-Michelin-starred L'Auberge des Glazicks in Brittany, France. Along with stunning views of the Open Ocean Habitat, you'll enjoy a fine-dining menu featuring responsibly sourced seafood, local produce, and house-grown herbs. And for those who truly want to be under the sea, book a night's stay (or two) in one of the 11 opulent Ocean Suites. Each suite consists of two floors – the upper level is an open-air area featuring a patio and jacuzzi, while the lower level is your bedroom with your own private view of the Open Ocean Habitat.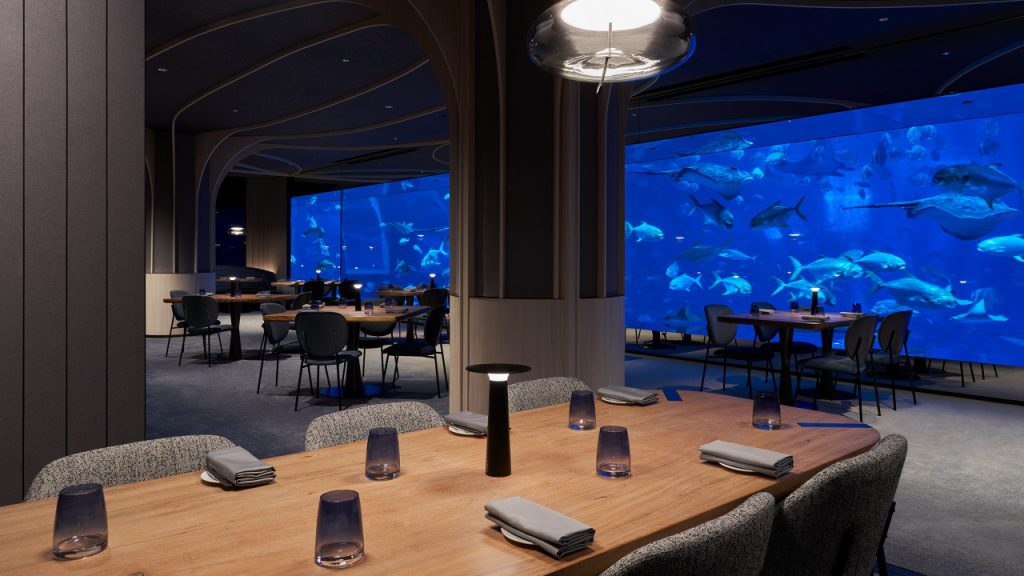 But if you'd prefer your accommodations to be on land, closer to the action and with great views of the race, consider the Pan Pacific Singapore. Track-side facing rooms include the Presidential Suite, Harbour Suite, Skyline Suite, City Suite, Pacific Club Harbour Studio, Deluxe Balcony Room, and more. Prices start from SGD520, but are usually booked months in advance. You could try your luck for a last-minute reservation, but you're better off planning for next year's race on 15 to 17 September.
If this trip to Singapore is for some much-needed self-care, consider booking some me-time at The Mezz, a bespoke barbershop that encourages you to take it easy while within their care. With locations in the Boat Quay area and the CBD, you won't even be too far from the action. From stylish haircuts and beard trims and shaves to expert scalp treatments and facials, the team at The Mezz knows how to pamper you just the way you like it.
Finally, let's raise a toast to Grand Prix Singapore Season with a drink that's all the rage these days, as evocative of Singapore as it gets, yet is also brewed in Singapore: gin. The Tanglin Gin Distillery celebrated its fourth anniversary in July this year, and was founded by four expats who love gin just as much as their adopted home. All three of Tanglin's core gins have won multiple awards year after year at the prestigious San Francisco World World Spirits Competition – the Orchid Gin, their first; Singapore Gin, my personal favourite; and the navy-strength Black Powder Gin.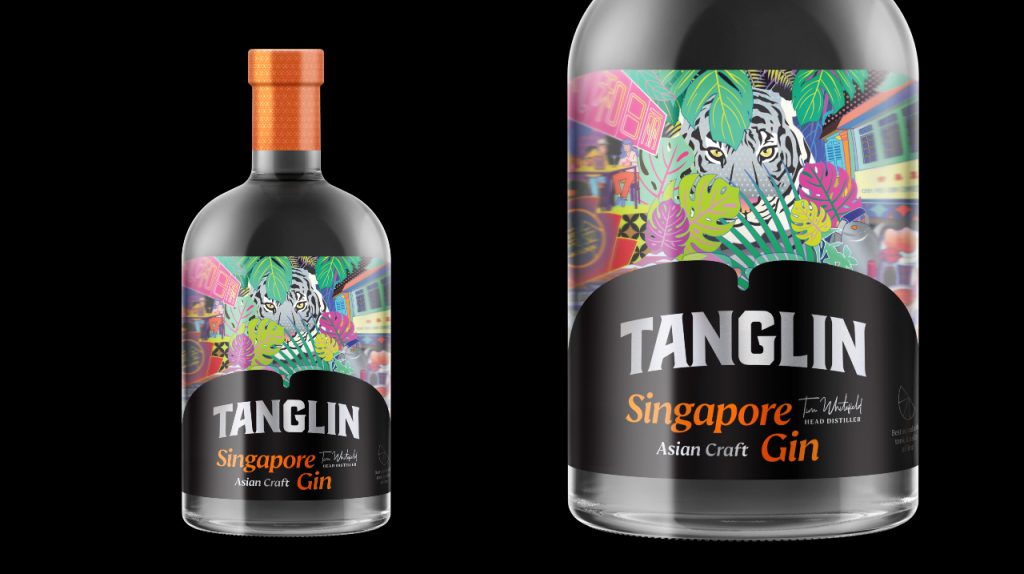 The distillery itself is located in the Dempsey area and is surrounded by lush greenery; tours are available, interactive and start at SGD45 per person. Yes, tastings are just as fun and available too. "Singapore is a very multicultural country. So our gin is a celebration of that as well as very Singaporean elements too, like hawker food as well as Chinese, Malay and Indian ingredients. Everything we do, we use Singaporean," explains Bradley Young, General Manager of Tanglin Gin. Formula 1-themed cocktails will also be available during the race weekend at The Tanglin Gin Jungle, adjacent to the distillery. Let their expert, friendly bartenders whip up something that'll quench your thirst and soothe your soul, whether it's with a Singapore Sling cocktail or Singapore Moonshine gin drunk with a bit of ice. Blended with Gula Melaka, Cinnamon and Cloves, it's a limited-edition gin that's as wonderful as it sounds, and is everything we love about Singapore in a bottle.
---