In addition to foie gras, lobster and truffles, the ingredients list on the Ultime fall dinner menu is also loaded with uniquely sourced items ranging from Silver Hill duck, and white sturgeon caviar. A starter six-course menu which heralds the changing colours of the leaves is priced at RM400, with a four-glass wine pairing at RM170. Those who opt to go for the full 12 courses (RM800) can expect a resplendent culinary parade which opens with a pomegranate champagne martini and ends with a chardonnay sorbet.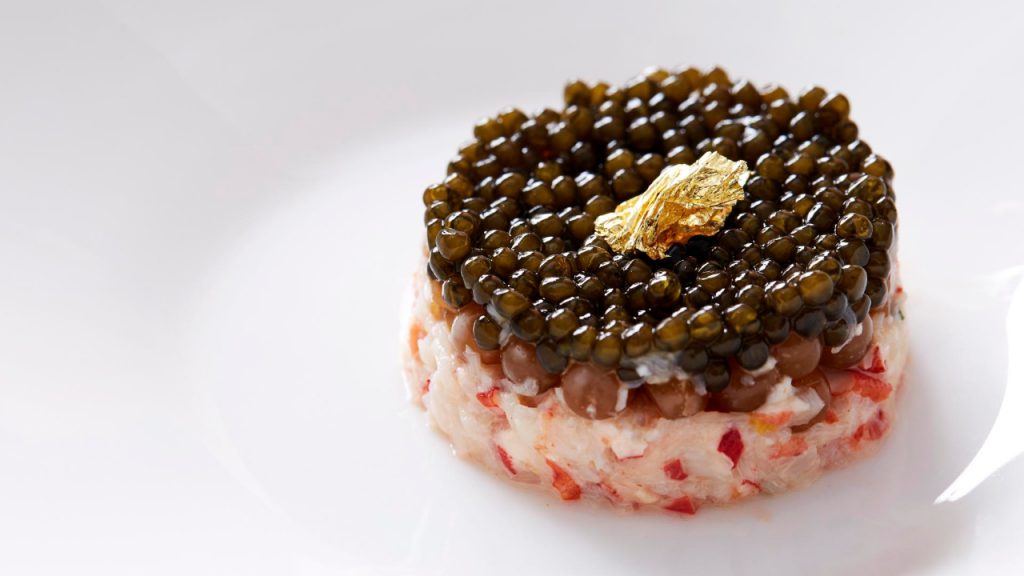 With those who select the wine pairing, the meal kicks off with a flute of Nicolas Feuillatte champagne, its fruity effervescence sparkling with aromas of pears and apricots. Then comes the house signature of Brittany butters; charcoal truffle, pure pistachio and smoked macadamia. An especial Yemeni saffron butter, made with the careful infusion of saffron in hot butter, is served separately and with great fanfare. These butters go with the generous lineup of bread choices; sourdough mini croissants, truffle croissant loaf, traditional northern French faluche, a crunchy zucchini-flavoured lavash and a special fall creation of butternut pumpkin loaf by the famed Ultime boulangerie. These delicious breads from the boulangerie is one of its mainstay stars across its menus, with Ultime founder Ken Ng crediting it a shining light in the darkest days of the pandemic, with roaring demand for its in-house baked breads.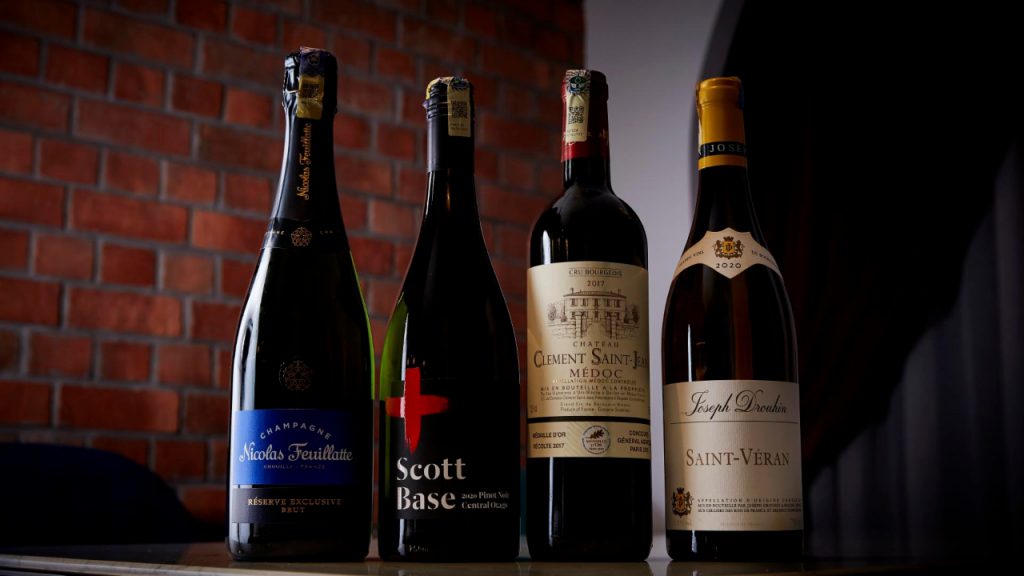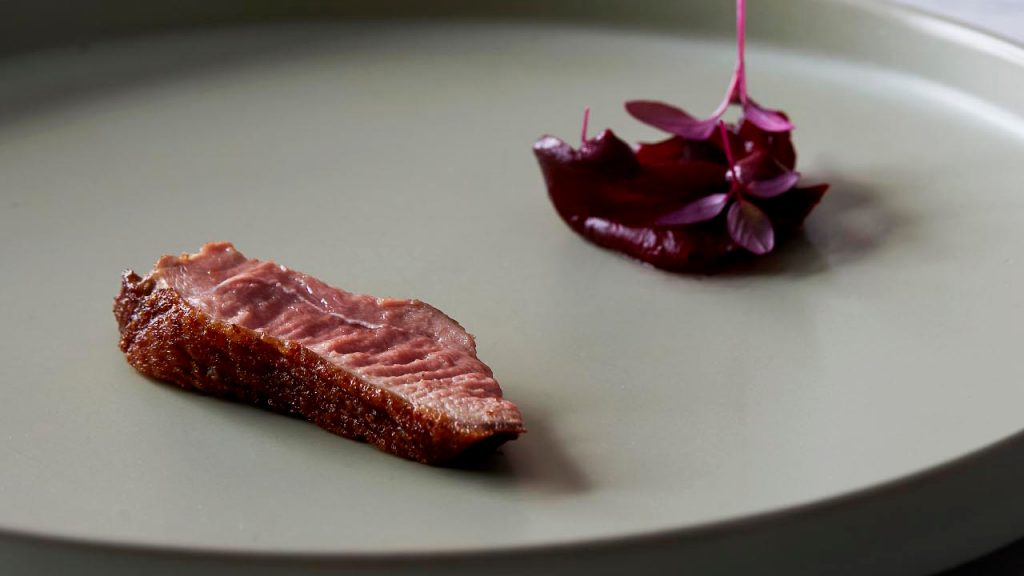 Back to the Ultime fall dinner menu, the amuse bouche arrives with a Magnum foie gras, a whimsical take coated with nuts and chocolate as a Magnum ice-cream would. Autumn tartlets of apple slices on crab tartine topped with ikura and edible flowers provide a refreshing crunch of fruit and sea. Meanwhile, a trio of cornets range from a raita-filled cone to salmon tartare garnished with coriander and a truffle Chantilly with truffle foam.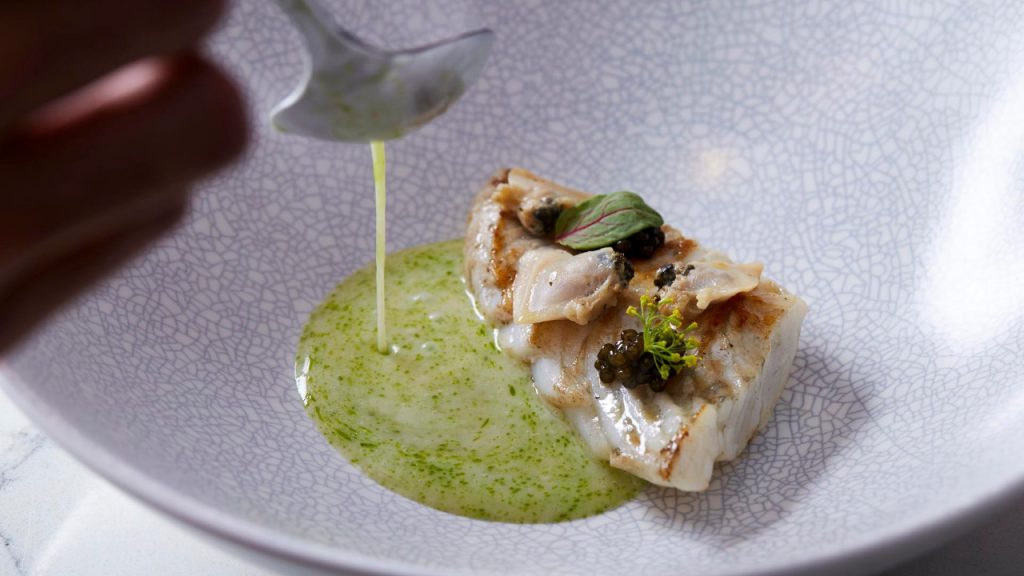 Throughout the dinner, you'll be able to soak up stories of the creation process of the Ultime fall dinner menu, the painstaking development in arriving at the precise taste expected. And, along the way, you will also enjoy the accompanying selected wines from the buttery burgundy of Joseph Drouhin Saint-Veran and the fresh juicy berries of Bordeaux of Clement Saint-Jean to the ripe dark fruit of the Scott Base Pinot Noir from Central Otago.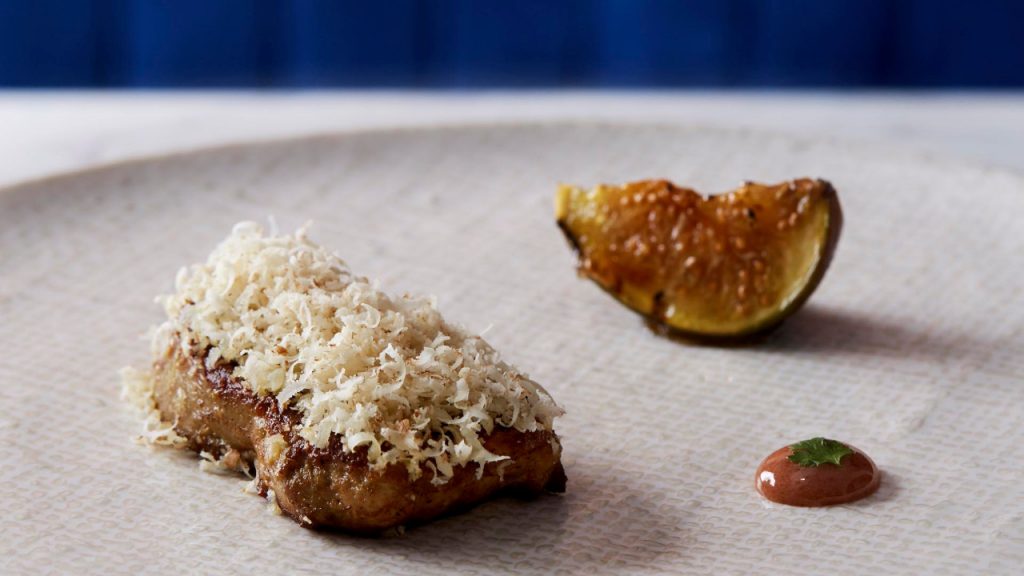 The elevation of ingredients in this fall dinner menu includes a decadent round of Canadian lobster pearls juxtaposed with white sturgeon caviar, and a Citrouille of lightly toasted pumpkin seeds on butternut and carrot puree. A second foie gras course is dressed with walnut floss and fig puree, while the interlude of passionfruit foam draws its sweetness from a poached pear with peaches.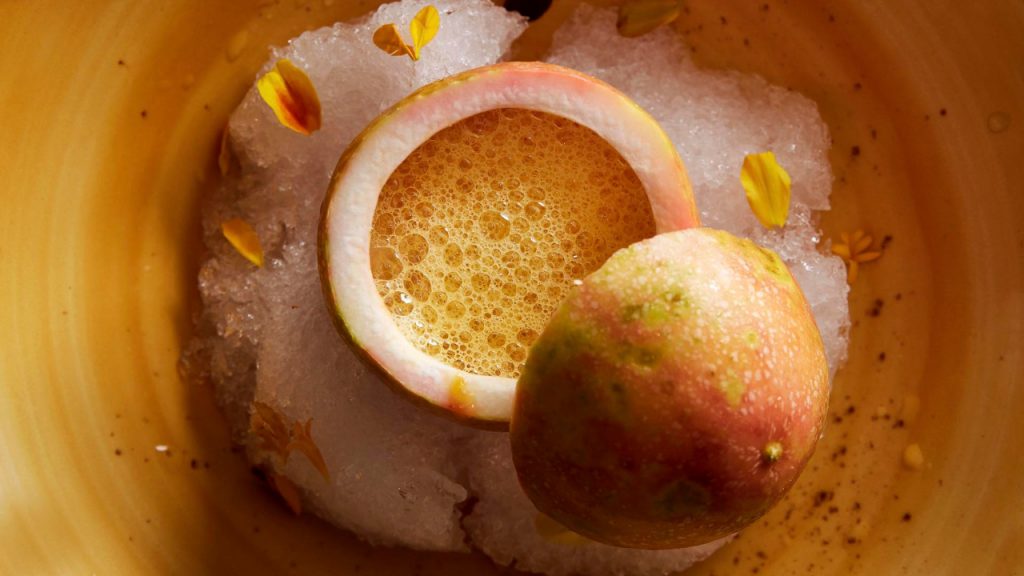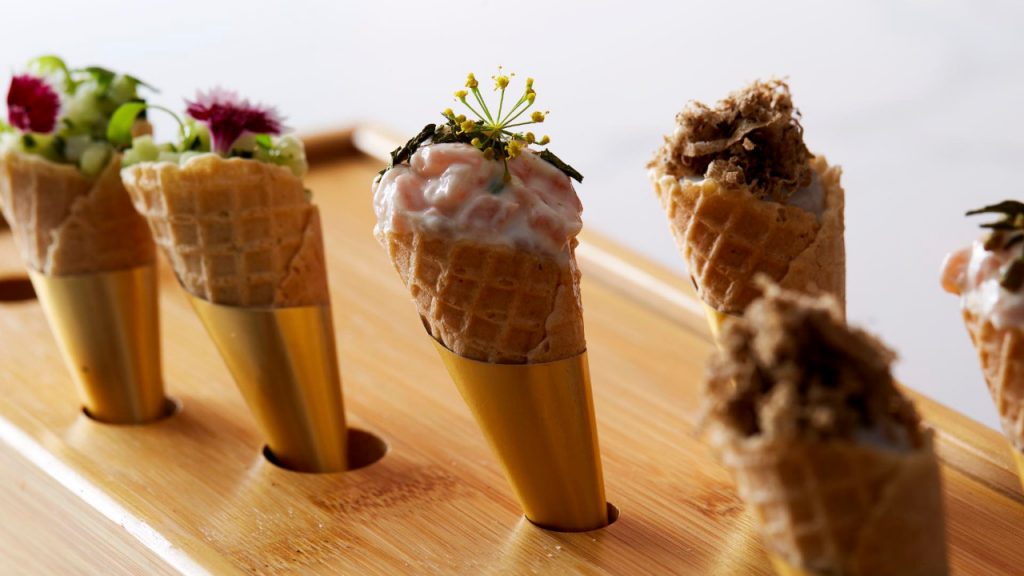 For its duck course, Ng relates the experimentation with various ducks, finally settling on the one from Silver Hill, grown in Ireland's green hills of Emyvale, County Monaghan. "We age it for between six and eight days, and as the fat dissipates, the gamey taste also disappears, leaving us with a delicious taste and perfectly crisped skin," Ng says. Orange sauce and beetroot vinaigrette add an extra layer of sensation to the dish, which is ably supported by the Pinot Noir of Scott Base. A second main of turbot is also aged to intensify its flavours, and arrives in a white wine clam reduction with mixed herbs.
For those with a sweet tooth, the coup de grace is applied with the Valrhona Globe, with chocolate ganache and white chocolate sauce to end the stellar Ultime fall menu brimming with seasonal flavours and haute ingredients.
---
Photos: Law Soo Phye