Celebrating the 40th anniversary of Lotus Arts de Vivre – a preserver and curator of Asian heritage and traditional craftsmanship – already holds huge significance, but emerging intact from the chaos of the past two years makes this an even more remarkable milestone. "The evolution of the brand has come from using 40 years of learning as a stepping stone to modernise it," says Nicklas von Bueren, CEO of Lotus Arts de Vivre. "Our family business started as a basic hobby, and I'm blessed to have the opportunity to tell our story. It's about homing in on our ethos, our strengths and weaknesses, assembling so many creatives into a box, and storytelling more effectively for a younger generation."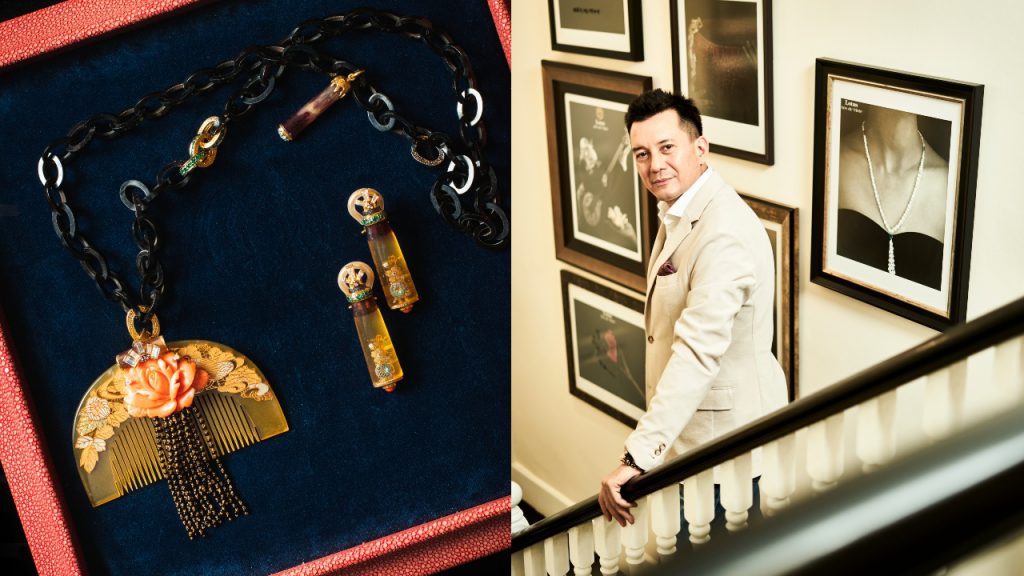 Far from idling away the pandemic in Thailand, Nicklas von Bueren spent his time reaching out to clients through online channels and catalogues, and planning new store openings in Mumbai and the Four Seasons Hotel Bangkok at Chao Phraya River. (It wasn't all about work, he assures us. He also unearthed his golf bags for weekly sessions on the green with his father and nephews.) Now with a travel schedule that's swiftly returned to a frenetic pace, von Bueren is back to the part of his job he enjoys the most: establishing face-to-face connections with Lotus Arts de Vivre's clients. He and his father Rolf von Bueren are in town for the Bakhache Exhibition at The Ritz-Carlton, Kuala Lumpur, between 9 and 11 November, bringing their love for craftsmanship over to Malaysia once again.
What would you like to draw our attention to?
Our collaboration with Kondaya Genbei, which is a stunning story that I'm personally very fond of. There's a Japanese obi master, Genbei Yamaguchi – the company's 10th-generation representative – who's very forward-thinking, and we worked with him on shawls and handbags. Each of his creations is a masterpiece, whether it's infused with peacock feathers or shells. This is part of Lotus Arts de Vivre's mission: when we see an artist in his own right, we like to be very open and explore how we can work together.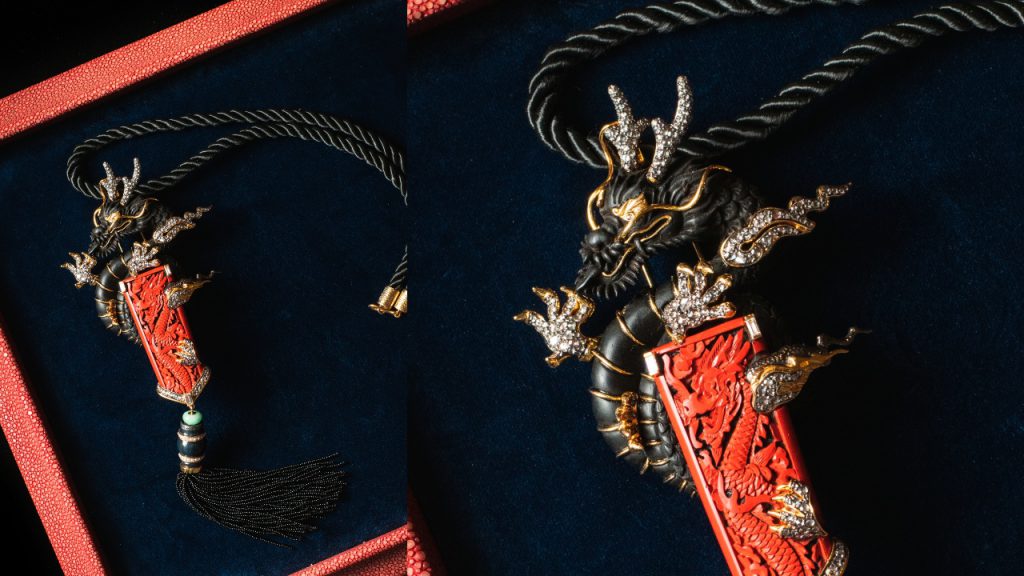 Is Nicklas von Bueren a raconteur?
What I do is I go out and meet people to explain the collections we've worked on and how we put them together. I show them that our strength lies in taking our appreciation for craftsmanship – whether it's in cloth, lacquer, or various forms – then taking the old, adapting it and trying to build a story or narrative around it.
If you could learn a new skill, what would it be?
If I ever have to study again for the luxury business, human psychology is an important part of it. It's all about the question 'how do I place myself within society?'
What's the Nicklas von Bueren advice during a crisis?
Reach out and chat with your partners, or whoever you rely on. Being positive is important – seeing the light at the end of the tunnel.
Are you wearing a watch?
No, but I am wearing Lotus Arts de Vivre's Chinese Zodiac bracelets – the Rat and, obviously, the Tiger. They're made of ebony wood, which is considered an important material in Asia to ward off evil.
Where's your regular table in Bangkok?
There are so many good Thai restaurants there, but there's one called Methavalai Sorndaeng that's not fancy, but serves excellent traditional food in the old part of town.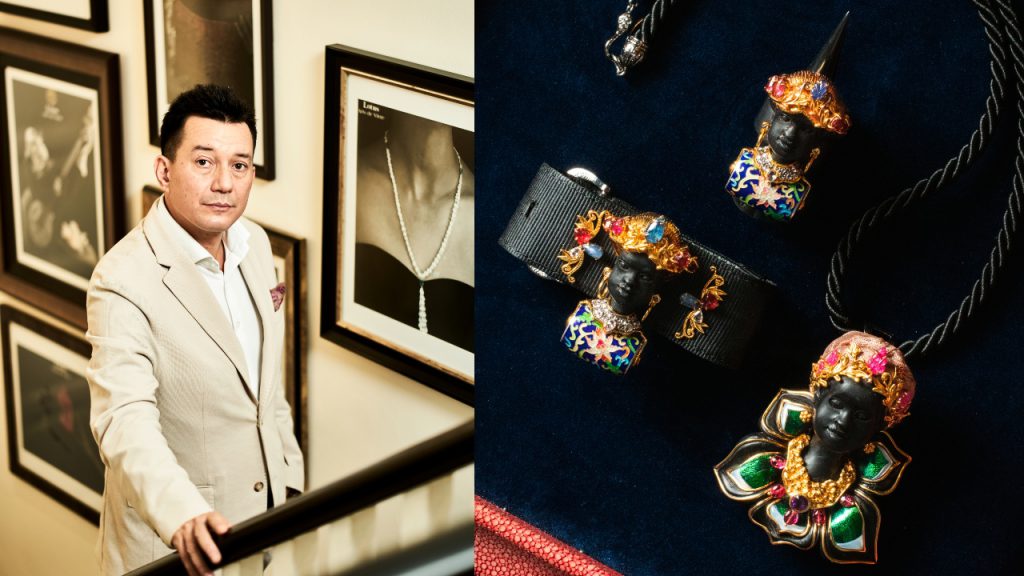 Which author, dead or living, would you invite to dinner?
Francesca Cartier Brickell. Her book on the Cartier family is a fascinating story about the beginnings of fascinating company. Reading about how they operated in the late 1800s and early 1900s, ran three stores in Paris, London and New York, and survived two World Wars and the Great Depression – it's amazing. They did exactly what we do today – take care of clients, go to India to buy stones and sell a product – but all without air travel or technology.
What's the newest addition to your personal collection?
Vintage Cartier watches.
---
Photos: Ting Yang Shan