It's not very often that one of the greats of Italian design and architecture, one who has designed and created an icon of home furnishing, has a robust IMDb listing – yet here we are today. Mario Marenco has appeared on several Italian TV series since the early 90s, in shows such as Bellezas indomables and La nocturna. Mind you, these were no cameos, as he was a regular for these shows and more. But Marenco is probably more well-known, and celebrated, for his works, projects and collaborations with global brands including Poltrana Frau, Ferrari, Lancia, Alfa Romeo, and arflex furniture. The award-winning architect and designer, who founded his own DEGW studio and agency in 1960, is the man behind an iconic series of arflex sofas – so classic and inimitable are they that their design has more or less been unchanged for more than 50 years. Until now.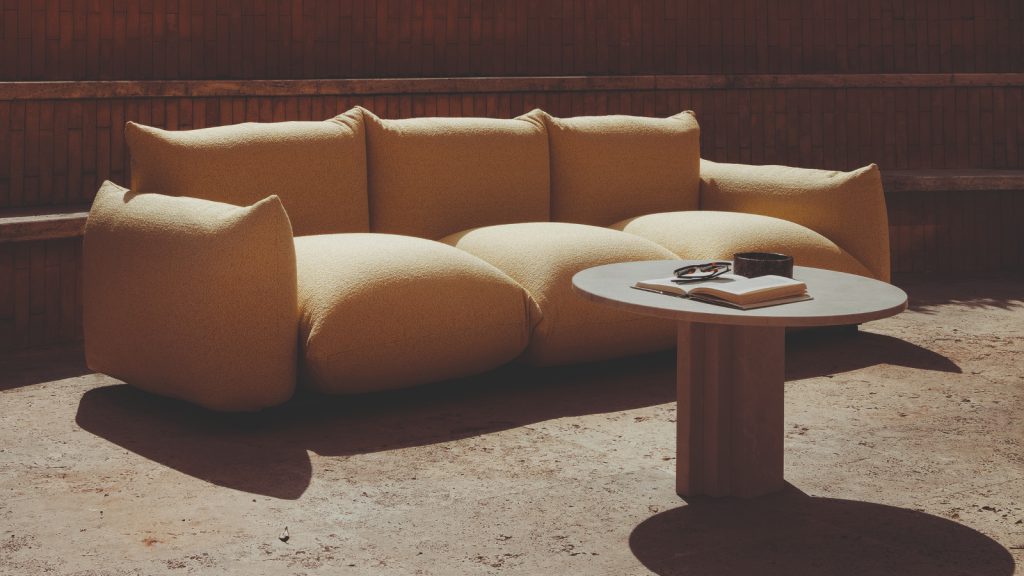 Aptly named the Marenco, it is a series of modular sofas that debuted in 1970. The extra large shape of the cushions is its USP, with heavy emphasis on the 'unique'. Far from being only for aesthetics, as unmistakable as they are, the cushions are both strong and comfortable. You may feel awkward sitting on a piece that deserves a spot in any modern art museum, but you'll soon feel blissfully relaxed once you sink into the cushions. Available in fabric or leather and in a variety of configurations, the Marenco sofa from arflex won a Wallpaper Design Awards Best Reissues prize in 2007 and is still widely lauded in art & design crowds and classrooms to this day.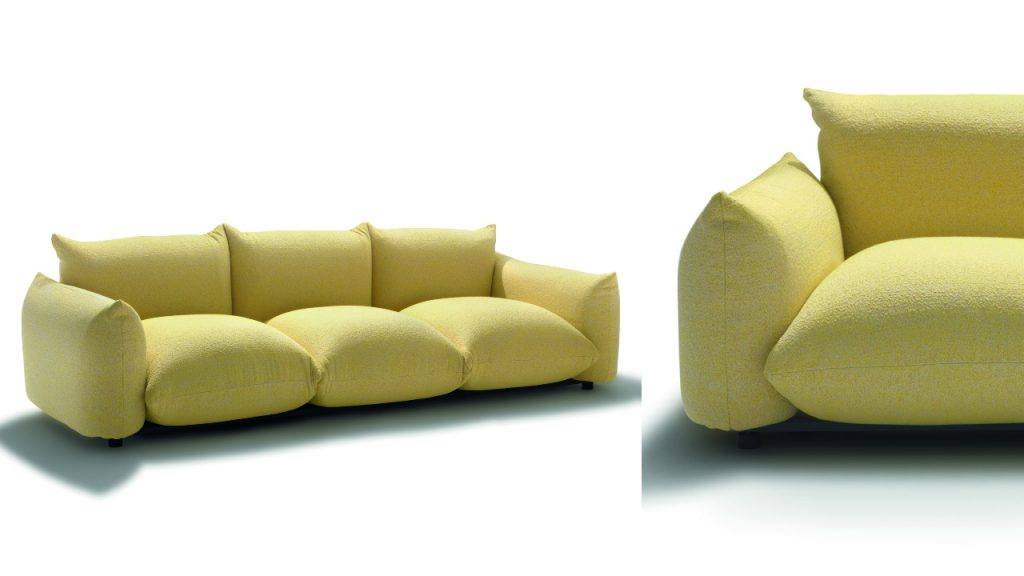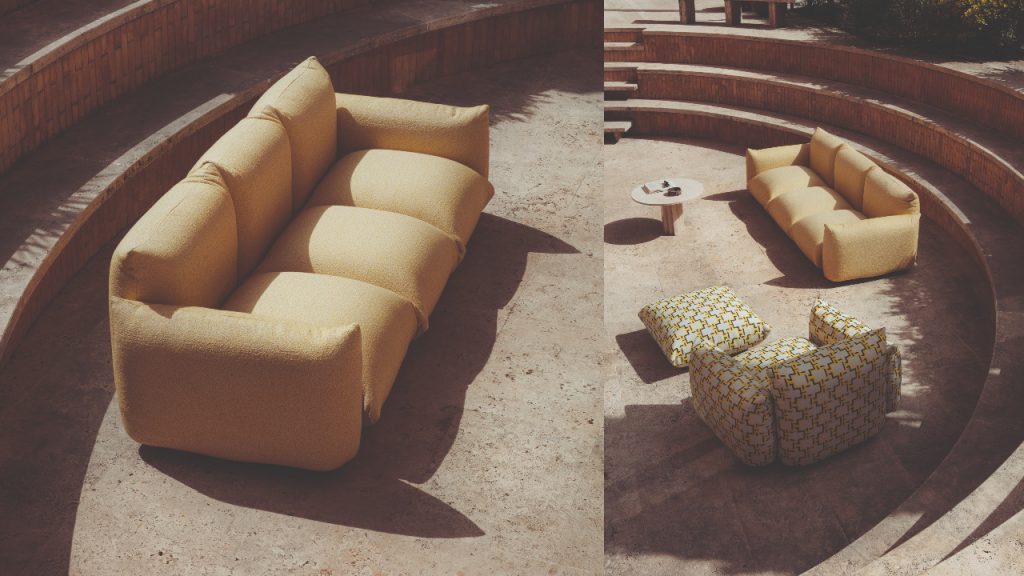 To celebrate the Marenco sofa and to continue building on its success, arflex has released updated versions. It was a simple and practical move, yet one that can be surprisingly overlooked in the world of upscale home furnishing – the Marenco series of modular sofas and chairs is now available as outdoor furniture. For these iterations, the backrests and seat cushions are in shaped polyurethane with differentiated density, and covered by a waterproof breathable fabric. Meanwhile, their base is constructed using lacquered Grafite aluminium. If you want to place your very own Marenco sofa in your zen garden, cliffside terrace or beach veranda, arflex recommends the usage of waterproof covering as much as you can bear, lest it be subject to nature's worst. All that aside, the Marenco sofa will transform your living space, whether indoors or outdoors, thanks to its iconic design, sculptural softness and timeless elegance.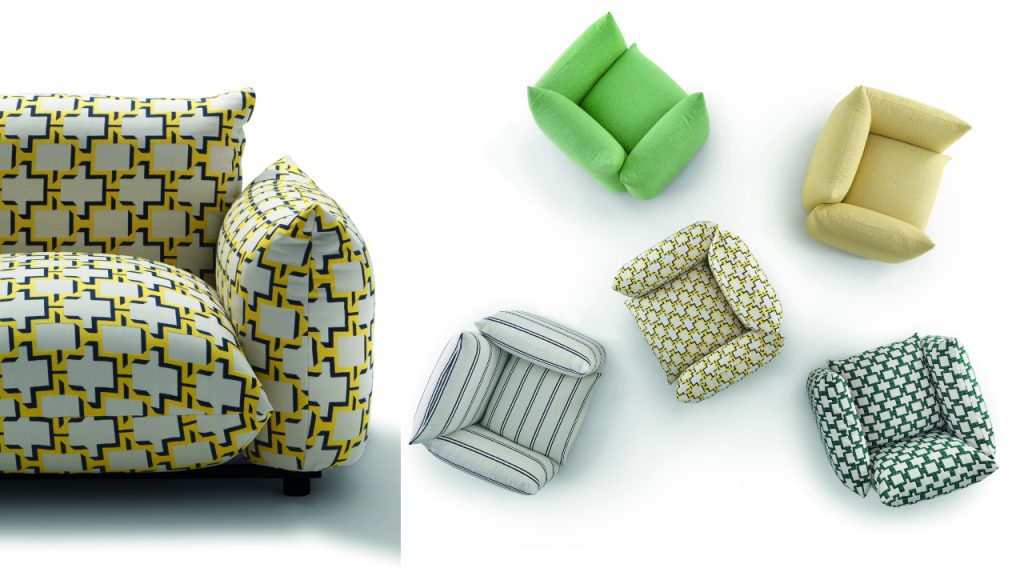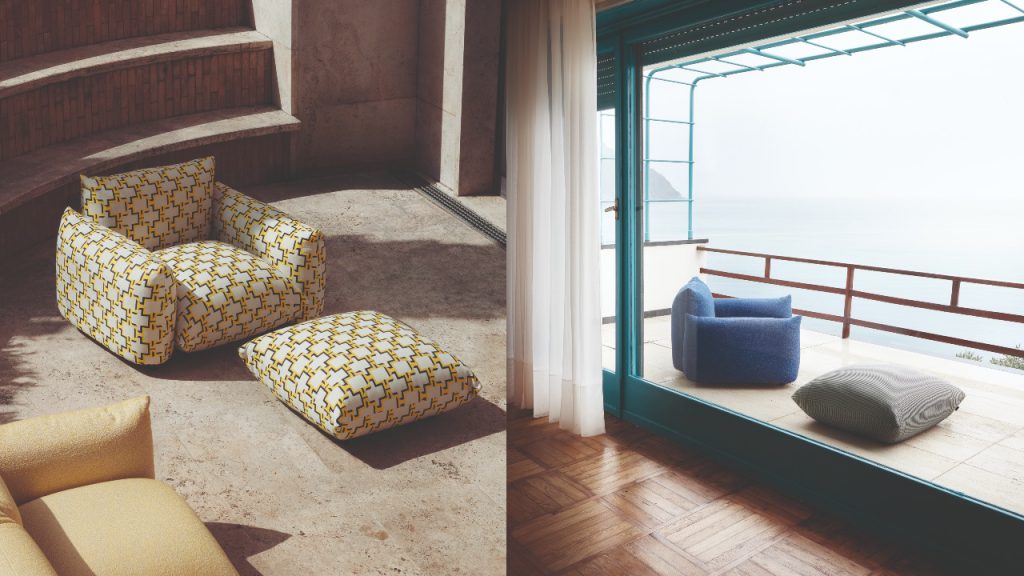 And if you're looking for a worthy companion to the Marenco sofa as it graces your patio, consider the Scalea coffee table, also by arflex. Designed by Bernhardt & Vella, it may resemble something misplaced from a construction site initially, but its strong lines and structural integrity are exactly what imbues it with an aura of perseverance against the elements. You can use it as a sculpture, to begin conversations, as an accessory, to place your beverages, or both. Don't worry about its thin round top – thanks to the Scalea's scaled base and its stone build, it'll take on all comers (or coffee mugs). Hard and soft, yin and yang, Scalea and Marenco – the perfect pairings for your home are ready and waiting.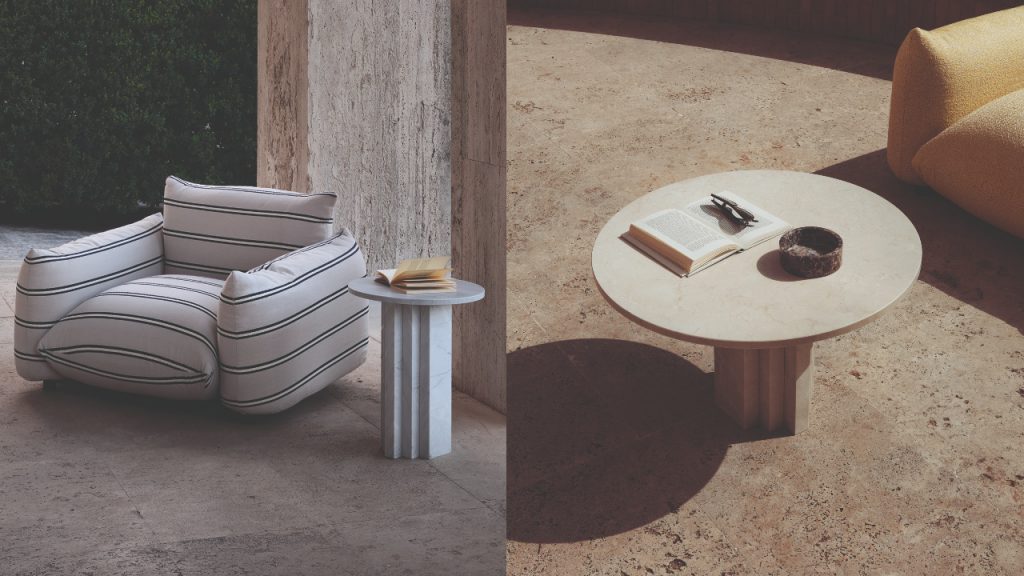 ---