The Macallan has furthered its exploration into coffee inspirations and sustainable packaging with two new limited releases, which together form the second edition of the Harmony Collection: 'Inspired by Intense Arabica' and 'Smooth Arabica'.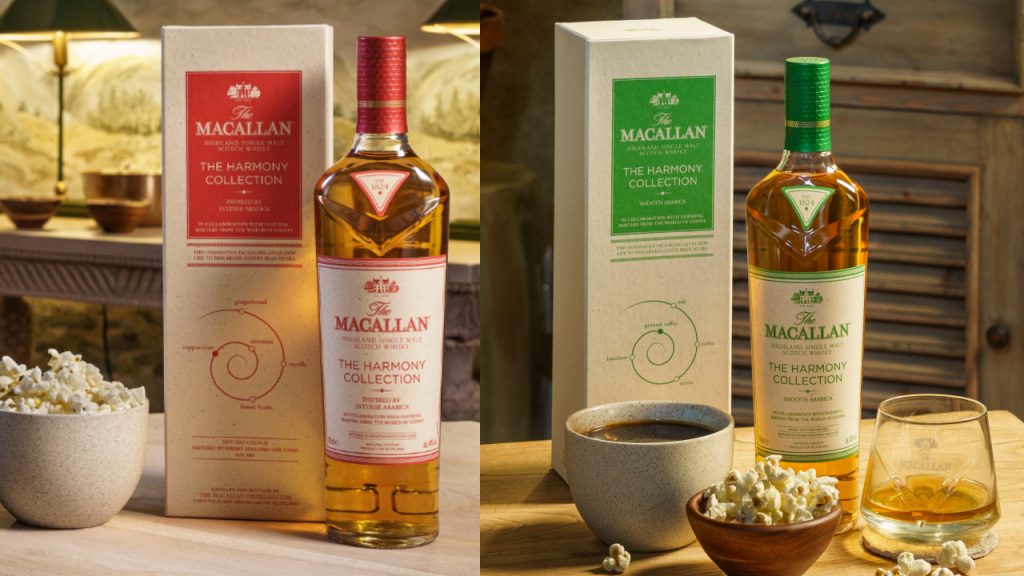 These expressions are celebrations of coffee – and not just of its flavour, but of the craft and culture behind it. Steve Bremner, Whisky Maker for The Macallan, consulted with masters of every stage of the coffee journey. These included: Kenean Asefa Dukamo, a second-generation coffee grower from Ethiopia whose family manages a community-centric estate that produces hand-picked, naturally harvested Arabica beans; Lisa Lawson, a Glasgow-based coffee roaster who, nearly two decades ago, was one of the first to bring specialty coffee to Scotland; barista Andrea Allen, who was crowned Best Barista in the United States in 2020; Dhan Tamang, coffee artist and long-time UK Latte Art Champion; and Professor Jonathan Morris of the University of Hertfordshire, a historian with particular expertise in coffee.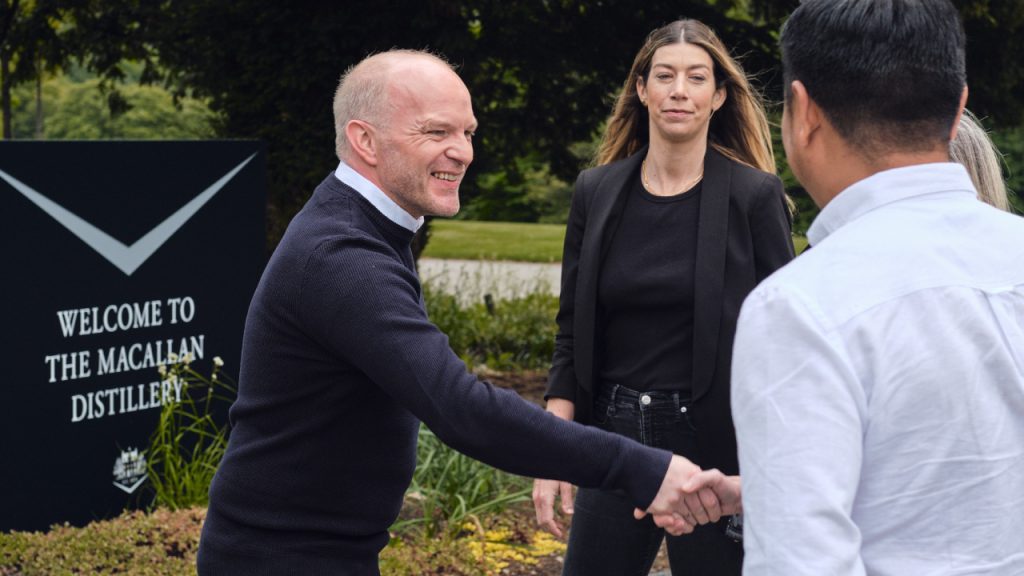 Also involved was Michele Posocco, who works with the Italian paper mill Favini. Posocco is a specialist in creating sustainable paper products, which is a key part of The Harmony Collection's aim of exploring environmentally minded packaging. This partnership led to the whiskies' unique packaging, which incorporates coffee husks that would otherwise have been discarded during the coffee production process.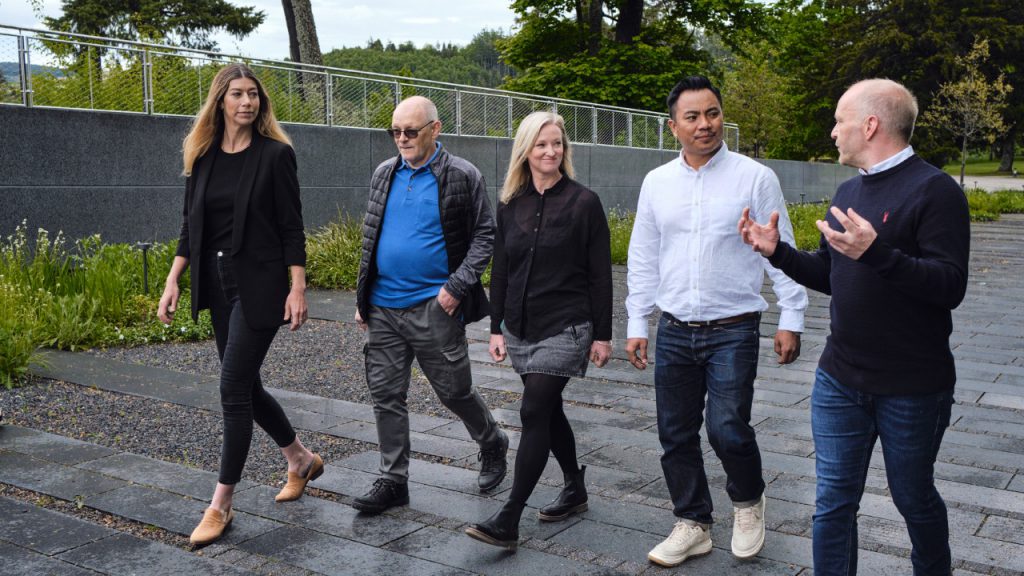 Taking these inspirations into account, Bremner delved into The Macallan's renowned stocks of sherry-seasoned whiskies, looking for the intense notes that would furnish a rich and satisfying sip, with some elements of sweetness and vanilla to round out the edges. 'Inspired by Intense Arabica' is bottled at 44 per cent, and is full of decadent sweetness a la tiramisu and dark chocolate, with a lingering finish like that of a dark roast espresso. Its red packaging colour comes from the vibrantly coloured coffee fruit. 'Smooth Arabica', bottled at 40 per cent, is more genteel, with suggests of nuts and spices, and a sweet and creamy finish that is as approachable as a cup of Americano. Its green-coloured packaging takes after the raw coffee bean.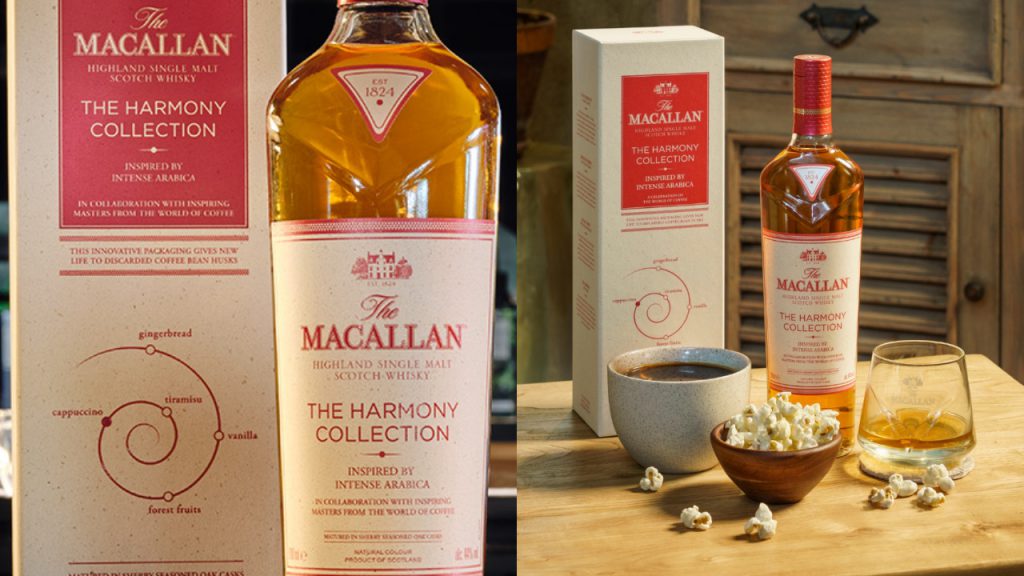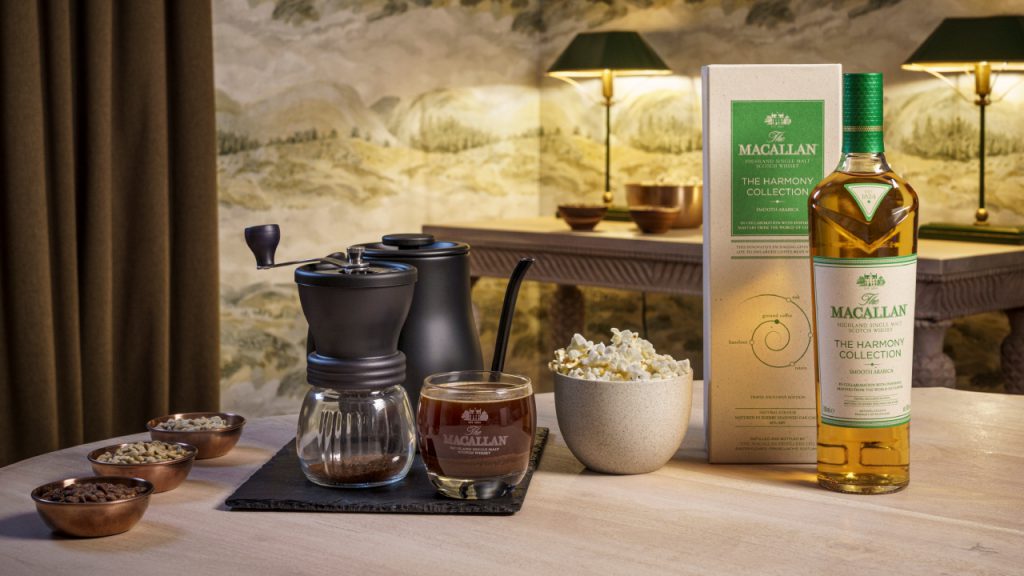 Needless to say, both pair exceptionally well with coffee. In fact, The Macallan suggests its own pairing ritual with specific varietals of Ethiopian coffee bean for each. Salted popcorn is the recommended finisher.
---
It's Coffee Time at The Macallan in Kuala Lumpur
Location: The Bookmark, APW Bangsar
Date: 17 to 19 February 2023
Opening hours: 10am to 7pm
Duration per experience: 1 hour
Every guest will receive an experiential kit which consists of 1 dram of Harmony Collection Inspired by Intense Arabica, popcorn and a cup of coffee
Discover more at The Macallan.