When Sansiri, a Thailand-based property developer took a majority share in The Standard International, few could have imagined its dramatic evolutionary trajectory. The boutique chain was formerly synonymous with the Hollywood set, established by Andre Balazs and funded by the likes of Leonardo Dicaprio and Cameron Diaz.
With its long-anticipated segue into Bangkok, the company recently held a star-studded official launch of its flagship property, The Standard Bangkok Mahanakhon. This achievement is on the level of extraordinary, considering challenges including a certain global health crisis, corporate manoeuvres, and shuttered international borders had to be gamely faced head on.
The grand opening, titled 'A Festival of Music', held in mid-December last year at multiple locations around the iconic Ole Scheeren-designed tower, featured a guest list comprising a who's who of Bangkok, select A-listers from around the world, and appearances by burlesque performer Dita von Teese who emerged from and performed around a gigantic martini glass. Later that evening, in the main room, a live set by American music producer and DJ Diplo brought back to Bangkok the pre-K-pop dance music heyday of which Southeast Asia was known for a decade or two ago. The carefully measured dichotomy between styles, personalities, and genres is exactly what The Standard strives towards, says Boripat Louichareon, Managing Director of Standard Asia, and President of Sansiri (US). Here, Louichareon talks about the ways in which the company is redefining the very essence of what constitutes a boutique hotel — from New York City's The Standard High Line to its mid-century inspired beachfront property in Hua Hin, and beyond.
---
How would you introduce Standard Hotels to prospective clients who aren't familiar with the brand?
I would describe the Standard Hotels DNA in several different ways. First of all, the logo, which is upside down. We strive to turn hospitality upside down. We try to give anything that is unexpected, anything but standard. What does that mean? People describe lifestyle and hotels differently. The way we think about hotels is by addressing certain lifestyle pillars. What are those pillars? Design, nightlife, culinary, art, music, and fashion. I'm not saying that all lifestyle hotels do so, but most similar hotels would focus on one aspect – for example design, which they present in an unexpected way. They call themselves a lifestyle hotel. Fine. But, we at The Standard go way beyond that.
And why should these customers book a night's stay (or a few) at a Standard Hotel?
We are creating a very different kind of luxury product. Food and beverage to many hotels is considered a service to hotel guests. We never think of it in this way. Our food and beverage outlets have standalone pull to attract people. We curate and develop all of our F&B concepts at The Standard Bangkok Mahanakhon, with the exception of Mott 32. From a nightclub to a Mexican restaurant to a beer garden – we put a lot of emphasis there.
Art is another component we focus on. You will see art integrated throughout our entire Bangkok property from million-dollar pieces to ones by emerging artists, while in our Hua Hin property, even the pool deck is part of our art curation. We worked with a multi-disciplinary artist named Rostarr. Throughout all these pillars, we like the high and the low. We work with both top tier artists and local emerging talents. We don't see a hotel as a static being; we see a hotel as a living being. Something always has to happen —there are music programmes, there are events.
If you go to all our properties, you will feel the DNA, but it would not be the same. When we build new properties, it's always with the thought of customising and making it fit with the market in which the property is located and its clientele.
There's a very international atmosphere here, yet it also feels right at home. How does the Standard team achieve this?
We have teams in New York and Bangkok that conceptualise everything. First, we come up with a narrative about what sorts of emotions the hotel evokes in guests down to the sensory experience, the scent. So we had that from the beginning, and it's this narrative that dictates how we pick designers, chefs, the cuisine we serve at our outlets, and artists of the entire property. Each property has its own narrative.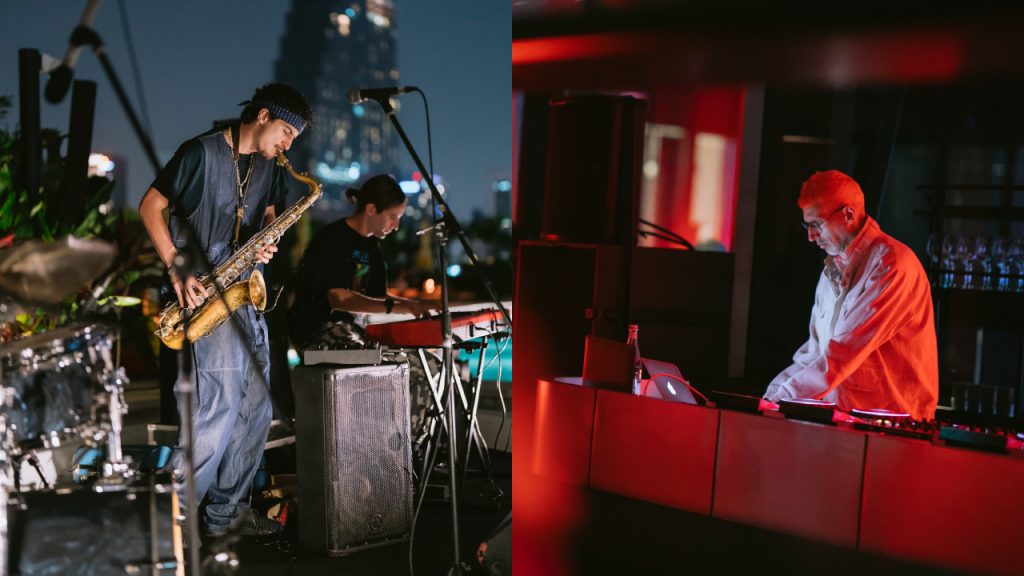 The music is a great example of how the Standard stands out from other luxury hotels. Was this intentional?
When it comes to music at The Standard, our EVP of Nightlife and Entertainment Stephane Vacher helps lead and curates everything. In Bangkok, we have music events on Friday nights, for example. During nights like these, we love to work with emerging talents. We stay true to our DNA when it comes to music, which is to be different. At our Mexican restaurant Ojo, typically diners at other restaurants would finish their meal and leave – but at Ojo we curate the ambience. Lighting progressively dims as the evening progresses, the music gets more upbeat, and people start drinking after their meal. On a Thursday at midnight, Ojo is usually still half full.
What's next for Standard Hotels in Asia?
Next year we can look forward to openings in Singapore and Melbourne. This is followed by Pattaya in 2024. We focus on both developed and emerging cities. There will be many exciting projects coming up for sure. [Also] the location of The Standard Singapore is amazing. It's just off Orange Grove Road. You can expect the unexpected.
---