Which direction should perfection be led towards? This is the question that the winemakers of Dom Pérignon had to untangle as they approached the conception of Vintage 2004 Plénitude 2. The grapes that came from the winemaking year of 2004 were the fruit of remarkably calm, constant, and idyllic growing conditions. As Jean-Baptiste Terlay, one of the skilled winemakers at Dom Pérignon, explains, "We had a beautiful, generous crop because of this perfect weather."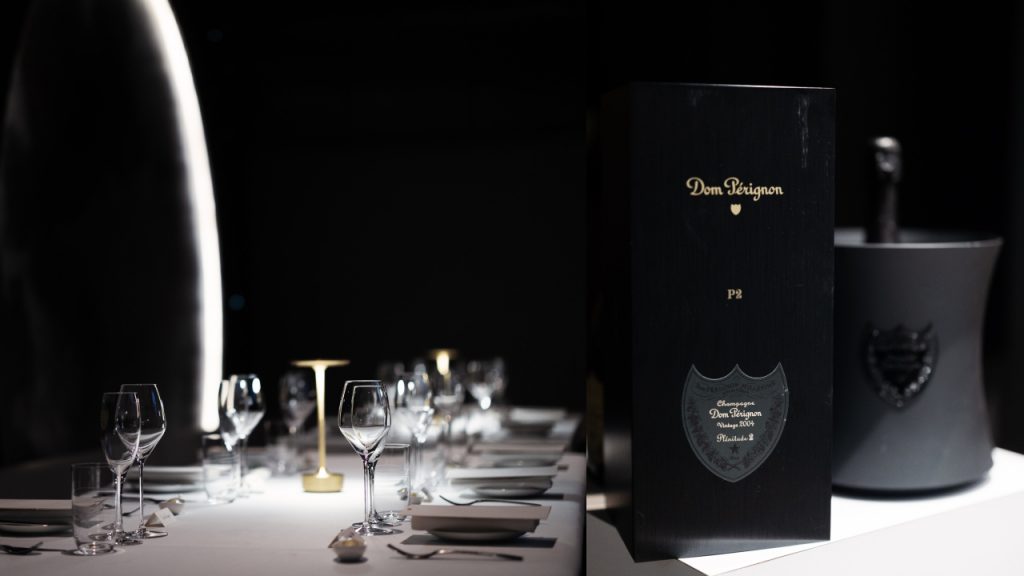 A lack of dramatic fluctuations in weather conditions throughout the year allowed the vines to develop with exceptional regularity, producing a bounty of healthy, wonderfully ripened grapes – in essence, a historic winemaking year in the history of Dom Pérignon. "As it turned warm after the cooler period of the year, that summer gave us a much-needed dryness. And when it's dry, the vine has to find water and minerals from the soil and move it upwards," Terlay notes. "From there, you get that minerality, which is very important."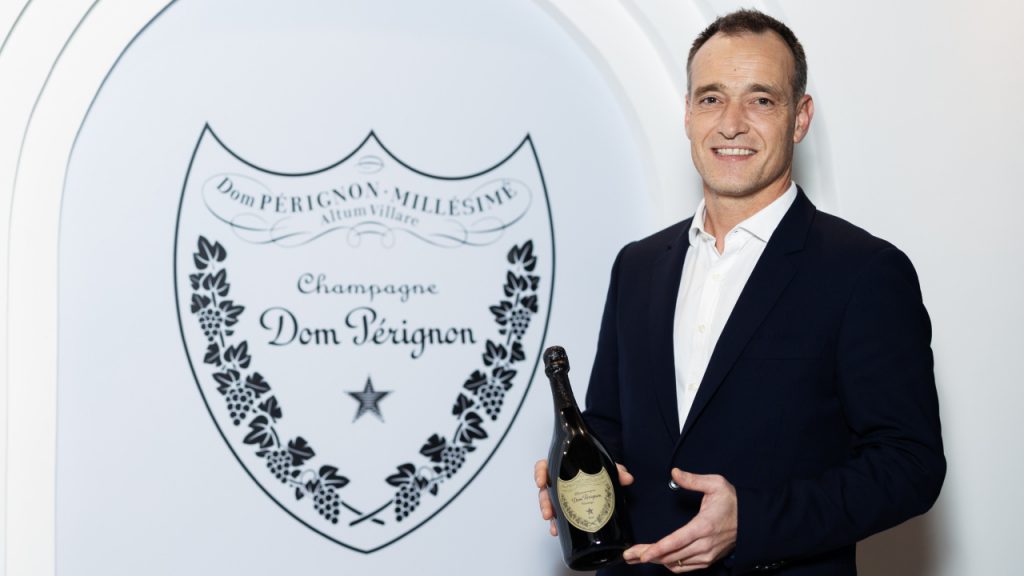 Although the appeal of the Vintage 2004 stems from its elegance, precision, and a fullness of flavour bolstered by aromas of white fruit and powdered cocoa, remaining almost 15 years on the lees has served to amplify and extend its dimensions. "With the Plénitude 2, there's a metamorphosis that happens during maturation, where the vintage takes on a more sombre minerality with toasted or roasted accents," Terlay says. "We like to incorporate complexity in Dom Pérignon – for us, the way to reach harmony is through diversity."
Complexity certainly is present in the Vintage 2004 Plénitude 2 (priced at RM1,973), especially in terms of negotiating a balance between highlighting the 2004 fruit in the second life of the champagne, while also maintaining a tasteful level of discretion. "Respect and discretion are big values for winemakers. We have to respect the raw materials, as each vintage carries the memory of the grapes, weather, climate, and year," Terlay emphasises. "What is compelling about Plénitude 2 is that a long maturation on the lees compensates for a 'lack' in the wine. And for the 2004 vintage, the maturation gave it borders and power."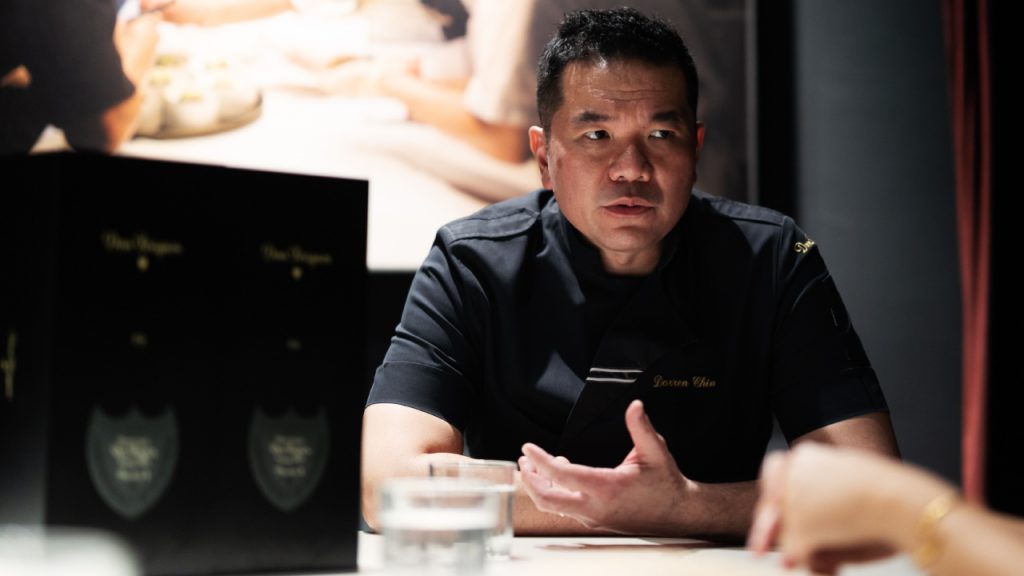 The maturation itself, he points out, is an art form that goes far beyond mere guesswork. "Maturation is different to ageing: it offers protection and very slow oxidation. Ageing is evolution, and maturation is elevation. The touch of the winemaker decides the creative direction of the champagne's blend, but you can never predict what will happen. The issue was that the 2004 vintage didn't have many cousins or brothers in our previous vintages – it's quite unique – so it was difficult to predict."
Again and again, however, Dom Pérignon has displayed an unerring ability to find excellence – or the sheer potential of excellence – and to give it the time it needs to come to fruition, in a way that transcends winemaking. Nowhere in Malaysia has this been better exemplified than by their collaborative relationship with Michelin-starred chef Darren Chin, who was tasked with creating a bespoke 'Echo of the Sea' menu for the launch of Dom Pérignon's Vintage 2004 Plénitude 2 in December last year.
The founder and owner of DC Restaurant – which, a few weeks after Dom Pérignon's event, became one of only four restaurants in Malaysia to win a Michelin Star – placed the champagne's "freshness and vibrancy" at the centre of the dinner. "As the highest of expressions of Dom Pérignon, the second plateau of the ageing process and the late disgorgement have resulted in the wine developing a lot more character, so we don't want to overshadow it," Chin says.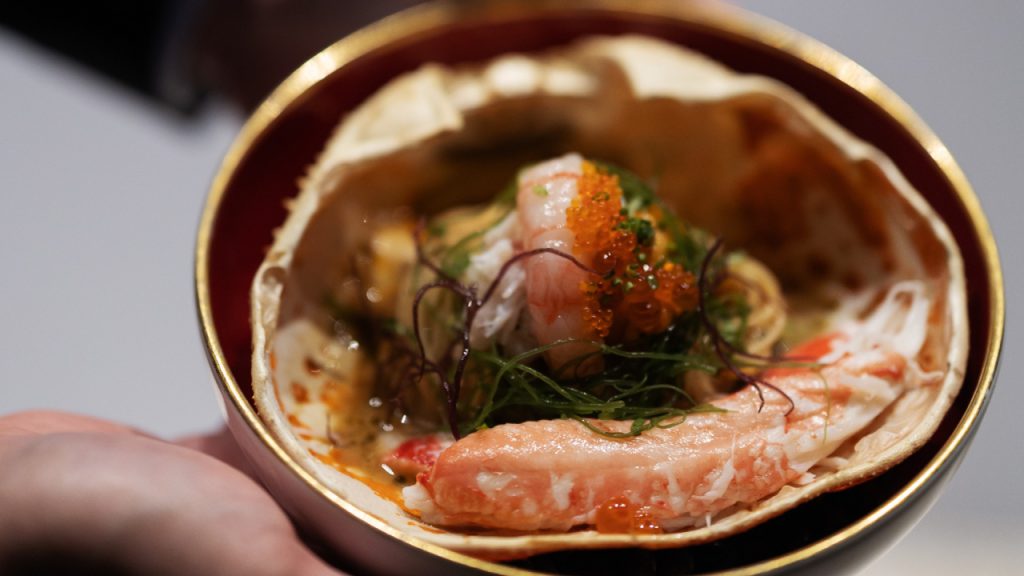 At DC 3.0, beneath an enormous mural of a full moon and twinkling fibre optic wall lights, guests were presented with a plump mound of South African abalone, steamed for two hours, and set atop smoked Ratte potatoes. "I want to concentrate on the actual flavour of the predominant seafood," Chin muses. "The smokiness highlights the power and multi-versatility of the Plénitude 2, the grilled Swiss chard lends the dish a bit of minerality, and the umami-flavoured abalone dashi goes nicely with the champagne."
A delicate composition of Scottish diver scallops with watercress, clam-infused mariniere sauce, and autumn peas with white balsamico uncovered the greener, liquorice-like notes within the Vintage 2004 Plénitude 2, and was topped with a marbled sheet of gluten-free pasta for dramatic effect. Chin's famous Echo of the Sea dish is included, in his words, "to showcase the signature of the restaurant and what it truly represents". Cold angel-hair pasta arrives coiled in the shell of a Hokkaido snow crab, made velvety by an Imperial truffle sauce and crab liver custard that gains lightness through the champagne's hints of pink grapefruit, blood oranges and figs.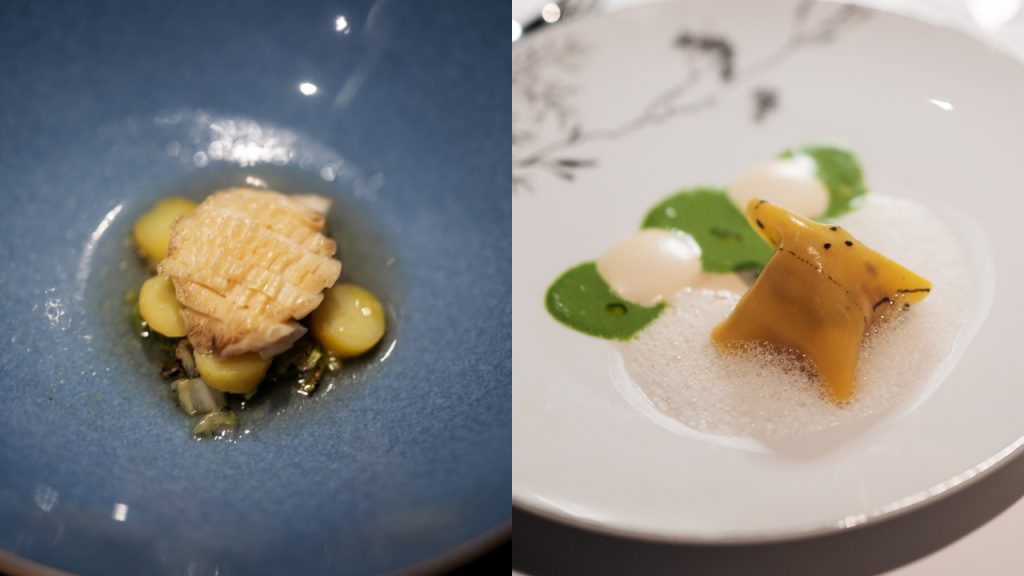 As dinner concludes with a mille feuille of 70 per cent cacao Kelantanese chocolate cream, dark caramel chow, and raspberry jam, Terlay once again considers the winning nuances of the Vintage 2004 Plénitude 2. "It's in a good position, where it doesn't have necessarily a strong character, but it has more intention," he reflects. "This is a wine that's shown a rebirth – you drink something different that has elegance and harmony. It's a luminous vintage."
---