Those of a certain vintage may remember the family-friendly department stores known as Jaya Jusco. Short for Japan United Stores Company, the stores were – and are – one-stop wonders where every member of the family could get everything they needed, from groceries and pyjamas to dinnerware and a chance to play the latest arcade games (well, if one's parents were generous enough). Jaya Jusco first opened its stores in Malaysia in 1985, at Plaza Dayabumi in the heart of Kuala Lumpur and then in the Taman Tun Dr Ismail suburb. Now known as AEON (M) Co Bhd and boasting 35 locations (and counting) all across Malaysia, the Japanese company's history actually stretches all the way back to 1758, when it began life as Okadaya (岡田屋), a family-run general goods store, in Yokkaichi city in Mie prefecture. There has always been an Okada family member in the business ever since, with Motoya Okada being the current executive chairman of AEON. His son Naoya Okada, meanwhile, is the deputy managing director of AEON Malaysia.
Naoya Okada is the ninth generation of the Okada family, but he began his career in finance, spending seven years with JP Morgan. The 40-year-old's global experiences include working in New York and Hong Kong, as well as obtaining a master's in public policy from the University of Southern California. Before he came to Malaysia in June last year, he was the CEO of Bio c'Bon Japan, an organic speciality supermarket company, which is a joint venture between AEON and Mame & Finance Europe. One of his first major projects here with AEON Malaysia was the opening of an AEON supermarket in IOI City Mall Putrajaya in January, while its connected department store opened early this month.
I sat down with Naoya to chat – without a translator – about work, life and legacy.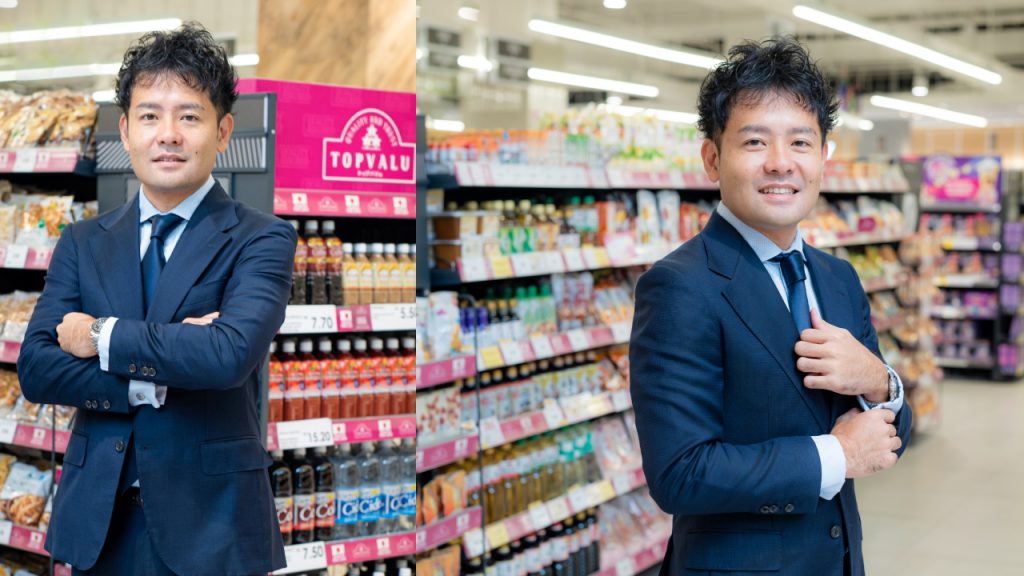 Almost everybody in Malaysia knows and shops at Jaya Jusco or AEON. But some may not know about AEON's private brand, TOPVALU. Could you please introduce it?
TOPVALU is the name of our private brand which started almost 50 years ago. We have been focusing on it for quite a long time, but it's a bit late to come to Malaysia, to be frank. During the oil shock of the 1970s, when oil prices went up across the world, inflation went up all across the products everywhere. Then we found out that all the national brands or big brands were raising their prices. So the customers were not happy, obviously. That's why we started to create our own private brand, starting from cup ramen. But TOPVALU started in 1994, and in Malaysia, we have two types: the first type are imported from Japan, to better introduce Japanese products, and the second are locally developed products, which are more dedicated to local lifestyles.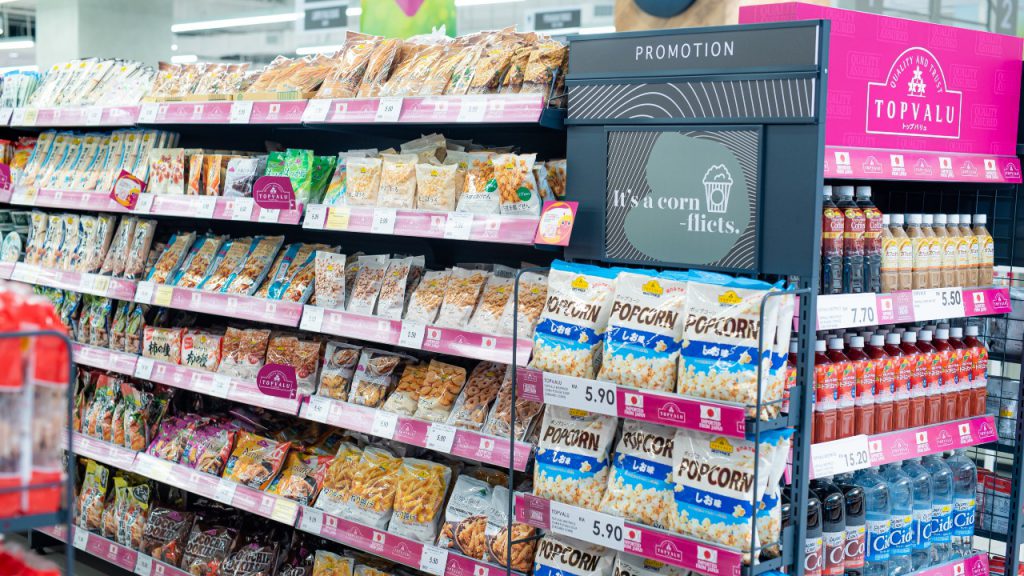 How has the response been from Malaysian consumers so far?
The customers certainly appreciate the quality of TOPVALU, especially for the locally developed products, which are very similar to the national, big brands. Our prices are generally at least 20 per cent to 40 per cent more reasonable than those brands. The mechanics are very simple – the big brands need to spend a lot of money for marketing or commercial activities, but if we create our own brand, we offset those costs, and we can achieve the same quality but at a very different level of pricing. So that's why customers support it. And I know that customers desire more variety of products, so that's what we're really focusing on now as a company, especially in the midst of inflation.
You're part of the family line that opened Okadaya in 1758. Is this a challenge or a blessing to you?
It can be a challenge because everybody may look at me differently. There will be a high set of standards that I should achieve, so that gives me a challenge. But it's been the same for me ever since childhood. On the other hand, I'm pleased to say that it's also a very good opportunity, one that I'll be able to seize. My career started at JP Morgan, where I worked for almost seven years, and then I joined AEON in 2015. This is also a differentiator in my career, especially in the retail world. Not many in the company have this kind of work background. So, when you consider this and that I'm part of the founding family, it's a big differentiator from others.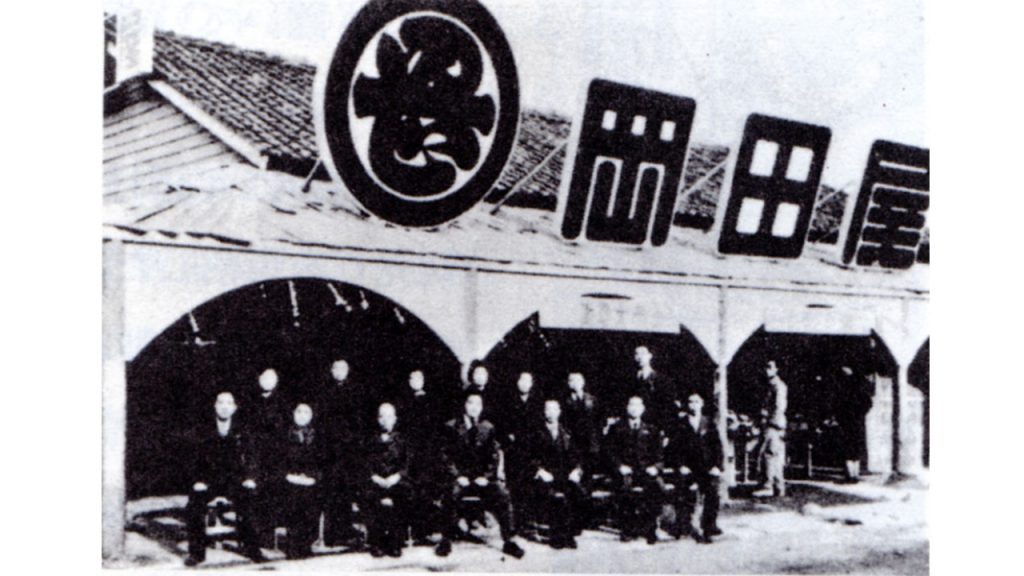 What's your favourite thing about Malaysia?
I like the culture and lifestyle here, it's very comfortable. My wife and two sons are also here, and they enjoy living in Malaysia very much. Also, it's a multiracial country, which is different from Tokyo, where I used to live. Japan is a monoculture country. But I like working together with many kinds of people. It's similar to when I started my career at JP Morgan, which is a global company. And of course, the weather in Malaysia is very nice.
What Malaysian souvenir do you bring back for your friends and family in Japan?
I've only been back once for a short work trip, so it was quite difficult to decide on something. But, if I could, I would bring durian, even though I know it's not possible. When I first came to Malaysia, the chairman introduced Musang King durian to us. We have durian in Japan, but the taste is very different. I like durian. I'm the kind of guy who wants to try every kind of food.
What has been the most valuable lesson you've learnt so far working in multinational companies such as JP Morgan and AEON?
First of all, we need to respect each other, then listen to each other, and then speak up. If you're in a monoracial culture or company, you may understand what others are trying to say or how they feel, and you may already respect everyone naturally. So you may not speak up because others may already know what you're trying to say. But for these kinds of global circumstances, I think those three steps are important in order to pursue what we're trying to achieve.
What Naoya Okada craves most at the end of the day
I like a drink at home. A can of beer or maybe a bit of whisky. In Japan, I drink wine or sparkling wine more. But here, I like a glass of whisky on the rocks.
What is your favourite app to use?
I don't have a favourite, but I mostly use Instagram and YouTube. At the end of the day, I watch YouTube for a bit, maybe just 10 or 20 minutes. Get some whisky and just relax. I think it's important to switch off in order to switch on.
What is always in your hand luggage?
What's important to me is hairstyling products. My hair is naturally curly. So without hairstyling products, it's a bit difficult to manage.
Who's the greatest sportsperson?
There are two athletes who've always made me feel very excited, ever since my childhood: Michael Jordan and Tiger Woods. They changed the game, changed their sports. Those two are definitely my go-to guys.
Success according to Naoya Okada 
My view is that success can never be judged by you yourself – it's determined by others, especially after you're not here. History will judge if you were a success or not.
What's the last piece of advice you gave?
It's related to the first piece of advice I received in my career. When I had just started working, I was hesitant to ask questions. I was a bit shy, a bit embarrassed to ask stupid questions. It was difficult to find a way to solve work issues. Then my superior said, "If it's the first time, ask first." Obviously, that doesn't mean ask without thinking about the issue. But you'll always have difficulties and have no clue what to do the first time. So, ask first, and then you'll be able to find someone who can help you. Especially for the Japanese, we don't have this kind of culture historically. We don't communicate vocally – it's more like heart-to-heart communication, which is not effective especially for global circumstances. So we need to change. That is something I've learnt and it's the advice I give to others, especially to those working in global circumstances.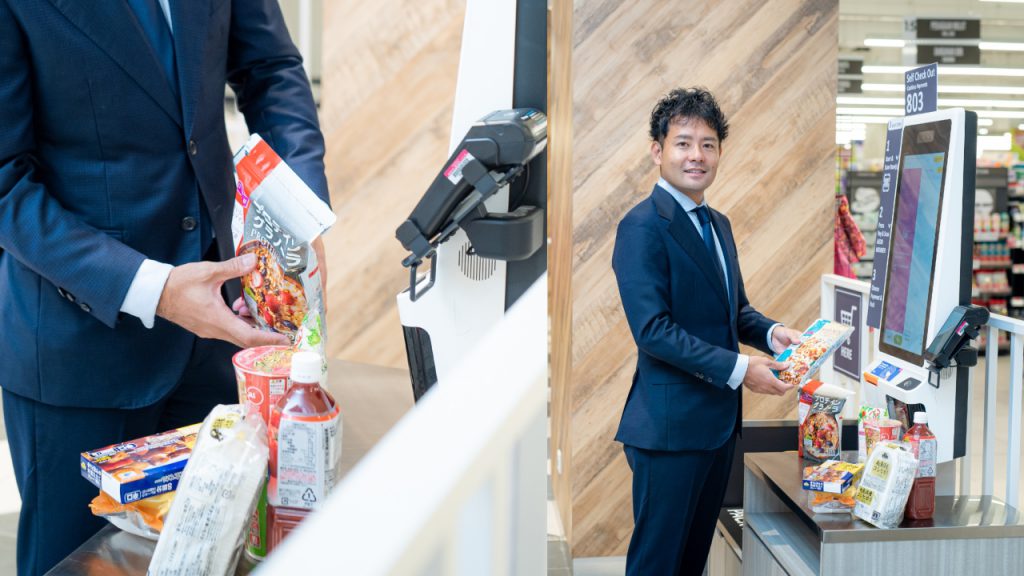 What is the best advice you received that changed your life?
It's one of the few pieces of advice from my father because he rarely gives me advice and we don't talk about business. One of the main things I've learnt from him is to think 'why?' at least four or five times on a single issue. If there is an issue, there is a reason why it happened. But then there is another reason why the first thing happened. If you only looked at the surface of the issue, you won't be able to solve it. But if you dig deep, you'll be able to hit the crucial insight. Unfortunately, many people try to solve issues by focusing on only one reason, so it repeats or gets worse. So regardless of the issue, you have to think 'why?' a few times. Then, you'll reach what is necessary to change.
How would you like to be remembered when your time on Earth is up?
I want to be remembered as the guy who faces challenges all the time. It's similar to one of the company's philosophies – limitless revolution. The business is not about preserving what we're doing or what we've done in the past, but instead to change. Then, you'll be able to provide value to customers. And this applies to your private life as well. If you always do the same things, it's very boring. My two sons are four and two, and I want them to take on challenges too. They're doing that now because it's the first time they're speaking English – which they're enjoying a lot. Any kind of challenge or issue is good, but make it limitless change. That's how I want to be remembered.
---
Photos: Sunlee Khan