There are wines made for greatness and those that arise from it. Angélus is the latter; they are limpid expressions of terroir whose touch leaves you seeking the ineffable. Recently, I had a life-affirming conversation over a short lunch with Hubert de Boüard de Laforest, the seventh of what is now the eight-generation winemaking family of Château Angélus, courtesy of Bordeaux Liquid Gold.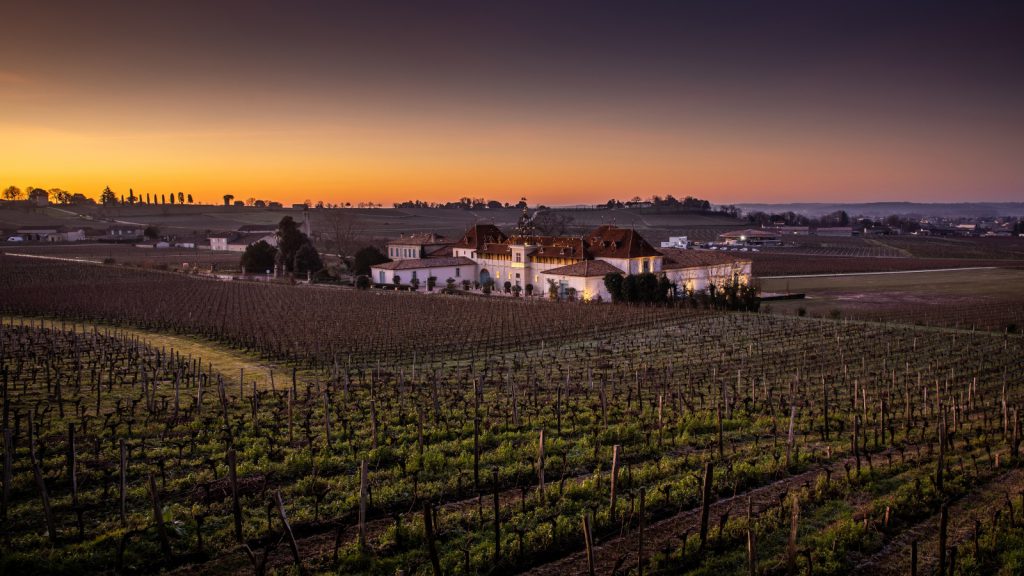 "I do not make the wine," de Boüard says, "I just follow the nature of Angélus."
He mentions that the "touch and quality of Bordeaux is the skins; Bourgogne, it is juice."
This refers to bouchet, or cabernet franc, the linchpin of the terroir's wines whose purple-ness is a bounty of flavour compounds. On Bordeaux's right-bank of St-Emilion, cabernet sauvignon is not de rigeur.
The Angélus vineyard is described as forming a natural amphitheatre at a pied de côte, the foot of a slope that faces south. The limestone-clay soil retains water needed for the dry seasons, and the slope keeps it well-drained. Here, in its habitat, cabernet franc is comfortable in its own skin; a manifestation of elegance and latent power rather than a projection of it.
Angélus and cabernet franc share a lovely backstory: Bouchet is also the maiden name of de Boüard's grandmother, Elisabeth, whom his grandfather Maurice married after his first wife had passed away. There was a 22-year age difference between them, and she had inspired him to plant ever more cabernet franc at a time when it now matters. Hommage à Elisabeth Bouchet, the acme of old-vine cabernet franc expression, is in her honour.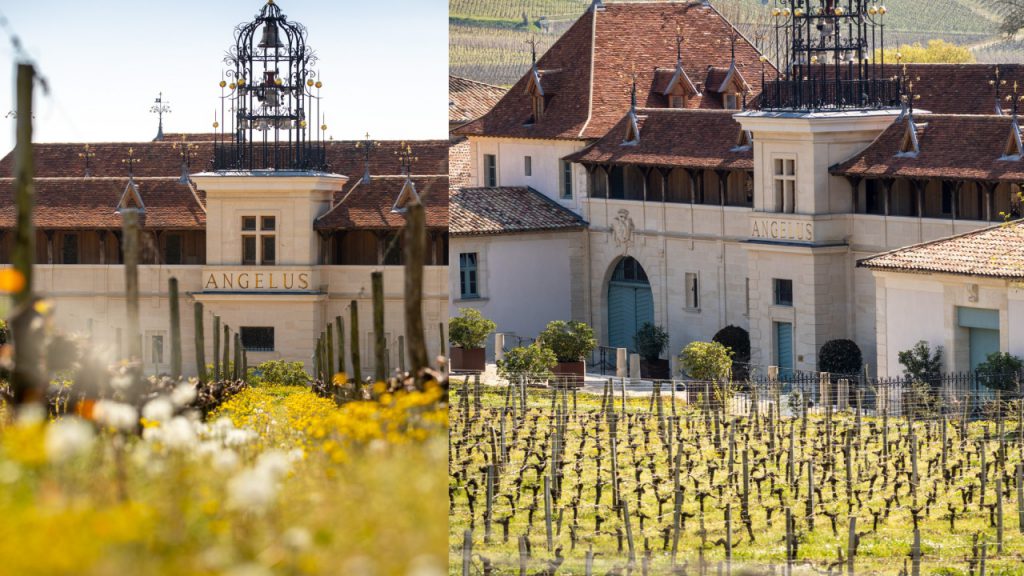 Hubert de Boüard has seen and done enough to qualify for Gandalf status. Like the working wizard, he continues to receive visitors to his salubrious home office in his boots, where he grew up. He was instructed by "Peynaud, the pope" at Bordeaux University, then worked in Burgundy, which would so influence his relationship with his own terroir. He has made wine in Khao Yai, Thailand (for 10 years), as well in Lebanon's Bekaa Valley (for Massaya), and in Stellenbosch, South Africa (Anwilka).
I first and last met de Boüard in a previous lifetime and had cast him a question that stretched a bit too far into the future, to which his younger self had responded earnestly, in full attention. That evening, he introduced vintages 1986 and 1994, to the guests. (Or was it the '93? Minor detail. There is a handwritten tasting note, saved in a box, with many exclamation points!) The experience of velvet tannins, luscious fruit and a blood-mineral finish of haemoglobin remains undiminished.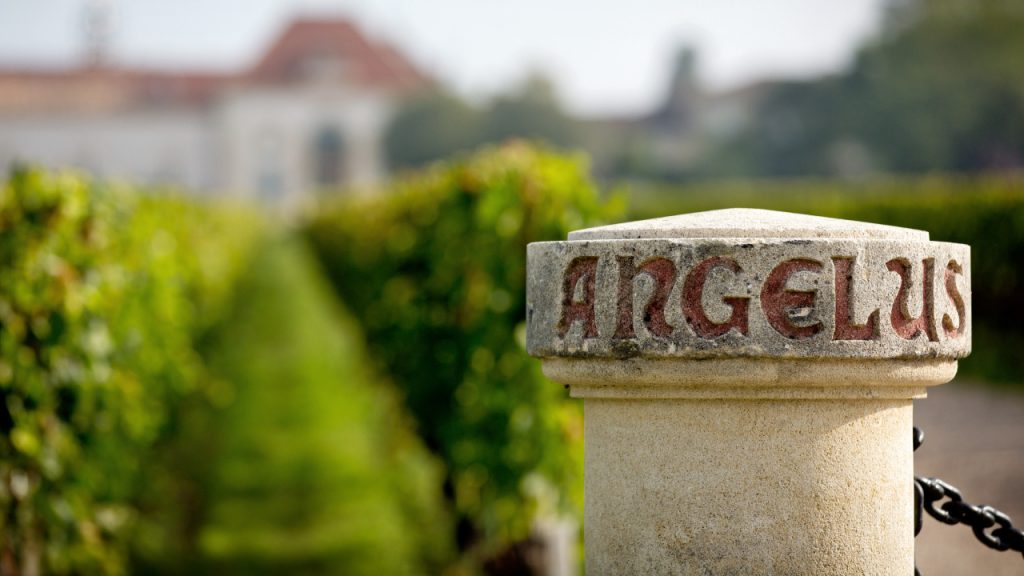 "To decant may lose a bit of the perfume; no need to decant" de Boüardd advises. "Take time to smell the wine, aroma is important." Both Carillon d'Angélus 2016 and 2013 touch your nose like silk scarves of scent. They could also be impressions of the grand vin made with very fine rice paper. The 2013, he has loved from when it was in barrel. It has more merlot than usual in its blend with cabernet franc and cabernet sauvignon, sourced from various parcels in St-Emilion.
Great vintages seem to move in 10-year cycles, observes de Boüard, such as the progression of 1989/90, 2000/01, 2010/11. We are tasting 2011, "Le Ciselé" (literally, the chiselled). He regards its antecedent, 2001, as an "amazing vintage", perhaps more so than the many bottles of 2000 and 2010 in the bosom of collectors. It might be the power of his suggestion, but the 2011 does seem to have an appealing right-as-rain clarity and a mineral discipline to its structure and restraint. Meanwhile, "L'Opulent" is the well-named 2010. It might be a full-fat 2011. At "just the beginning of its life", he enthuses, a "fantastic vintage"; a classic with very soft tannins. It is as intense on the nose as on the palate, with notes of orange peel and Indian spice to the fore. And, that leaf: "cedar".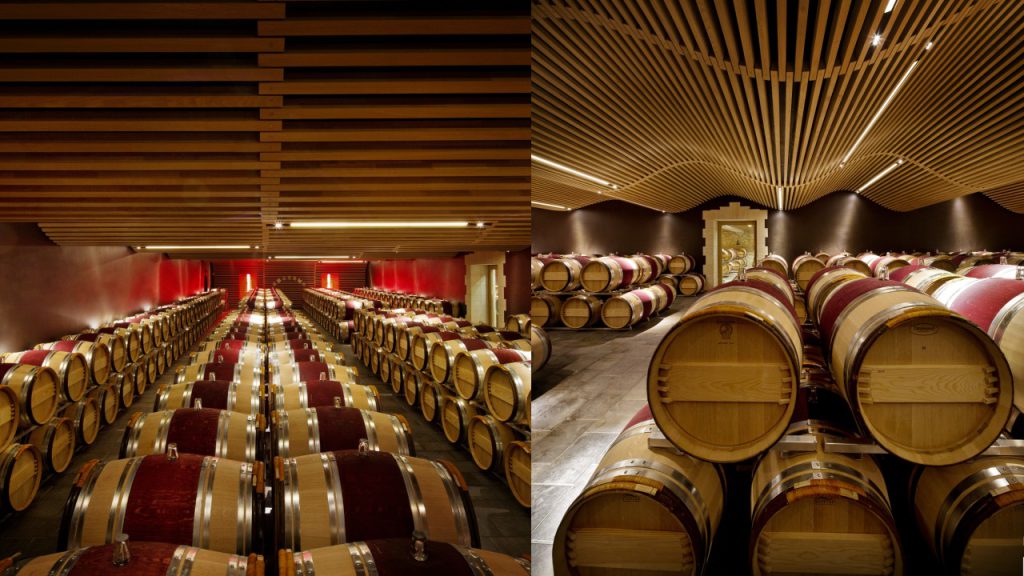 Hubert de Boüard shows a picture of a block of old vines on his phone, as vibrantly alive as anything from an enchanted forest. The oldest are between 60 and 78; those of cabernet franc clock an impressive average age of 42. Great vines have roots in majestic underground movements, he finds. Mycorrhizal networks, fungi, underpin terroir from Tuscany to California and around the world. They give vines minerals in exchange for the sugar products of photosynthesis and facilitate communication among surface flora such as trees. Mycorrhizal fungi thrive in soils of sufficient organic matter, whose natural cycles and food chains are respected. To harmonise these movements with the requirements of farming and wine production, the estate employs an agricultural engineer and a biologist as vineyard manager and research coordinator, respectively, whose common aim is to ensure the regeneration and continuing health of soil, the stuff of creation. It is a renewal of savoir-faire, a process that demands equal parts sensitive observation and precise application of appropriate technique.
He mentions the importance of touch and the human hand, and scrolls to a picture of his grandchildren learning the art of sorting grapes from their mother, Stéphanie de Boüard-Rivoal, president and eighth-generation winemaker of Angélus initiating the ninth. Knowledge of the world moves from the palms of our hands from generation to generation, Hubert de Boüard says, and it informs seemingly mundane activity. Another example is pruning, a pivotal moment in the life cycle of the vineyard using simple secateurs.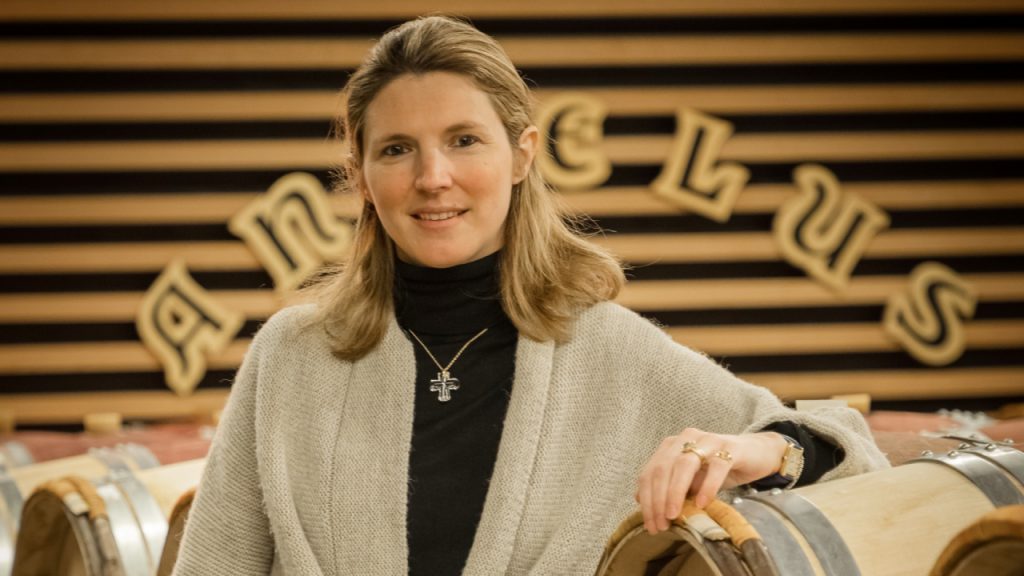 Angélus is James Bond's red wine, and the Broccolis have rolled out the red carpet for de Boüard and his family. You might say this is élévage at the highest level of the evanescent. But terroir is trinity with heaven and earth.
"Many things I do not understand. Be humble, nature is always stronger than you.
"You organise, but you are not the master of the universe; you are a piece of the tools.
"More as I age, more I believe I am not important. We are on earth to give what we try to understand.
"We do not understand always."
---