LOUIS XIII was registered by Paul-Emile Rémy Martin on 13 June 1874 as Grande Champagne très vieille âge inconnu (Age Unknown). Over the decades and centuries, the stature of LOUIS XIII as one of the most legendary blends of cognac has revealed certain facets, such as that it is a blend composed of a multitude of eaux de vie from Cognac Grande Champagne, as just one example. Another would be that the secrets of making every drop of LOUIS XIII similar to that enjoyed throughout history by tsars, emperors, industrialists and celebrities rests within the senses and responsibilities of its cellar masters. These masters—spearheaded in the present day by Baptiste Loiseau—continue to create a living legacy of cognac that encapsulates time itself. This notion of a living legacy leads us to this year's latest and newest facet of LOUIS XIII called The Drop.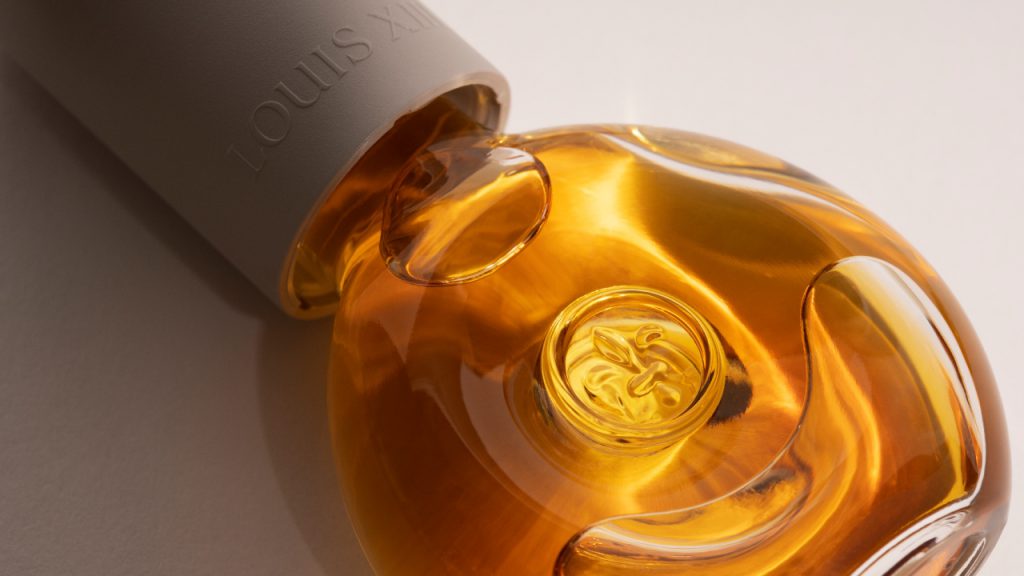 The Drop is an ode to the true luxury of spontaneity and a microcosm of what LOUIS XIII represents as it is now reinterpreted for a new generation. Its bijou nature, as The Drop name suggests, is meant to be a reflection of its continuous presence with its owner (and wearer), comprising the new connoisseurs, digital natives, pioneers and life-fulfillers—nomads who have emerged from a connected world where they can be anywhere and everywhere and all at once.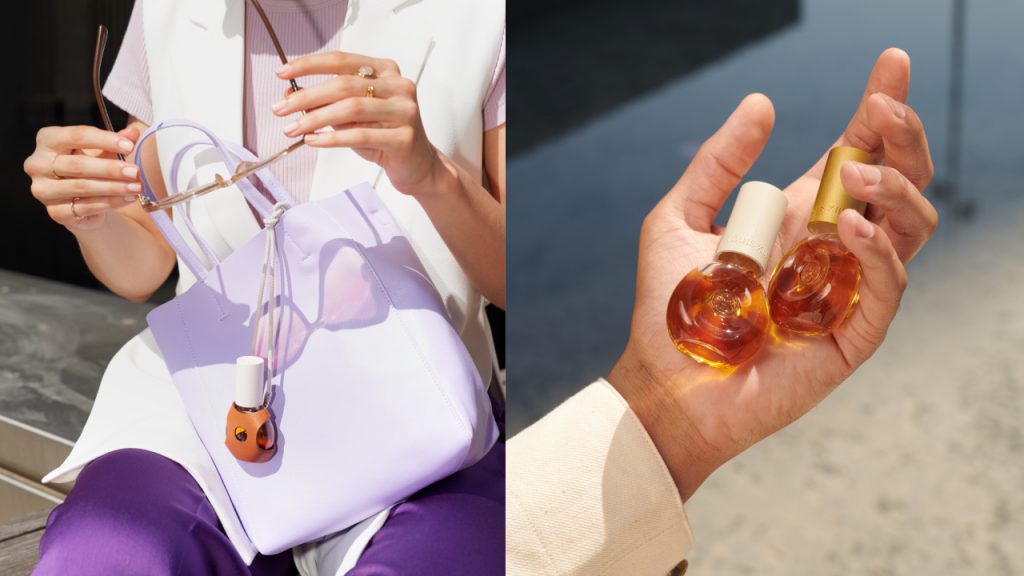 This new generation leads jet-setting lifestyles, uses connectivity apps and instant messaging, and congregates in metaverses, ultimately living their version of art de vivre—living in the moment. For them, LOUIS XIII understands that the truest form of luxury is spontaneity. LOUIS XIII describes this as "all about the experiences we live and who we share them with. Nothing else." In that context, The Drop becomes a sole electron, suspended on a strap and swinging with insouciance from its owner's body in free motion, without a care in the world.
In actual form, The Drop bears similarities to the LOUIS XIII decanter of its original inspiration—the distinctive shape of an original flask found at the site of the 1569 Battle of Jarnac. Stylistically pure without the grooves and fins that characterise the classic LOUIS XIII decanter, each bottle of The Drop carries one centilitre (10ml) of precious LOUIS XIII cognac and is priced at RM880 per unit. An exclusive box of five bottles (RM4,380) offers you the full range of colours, each reflecting a state of being and mindset: Loud, Glow, Bold, Smooth and Bright. Each colour may also be matched to leather bottle cases, enabling that free-swinging and playful spirit that The Drop embodies.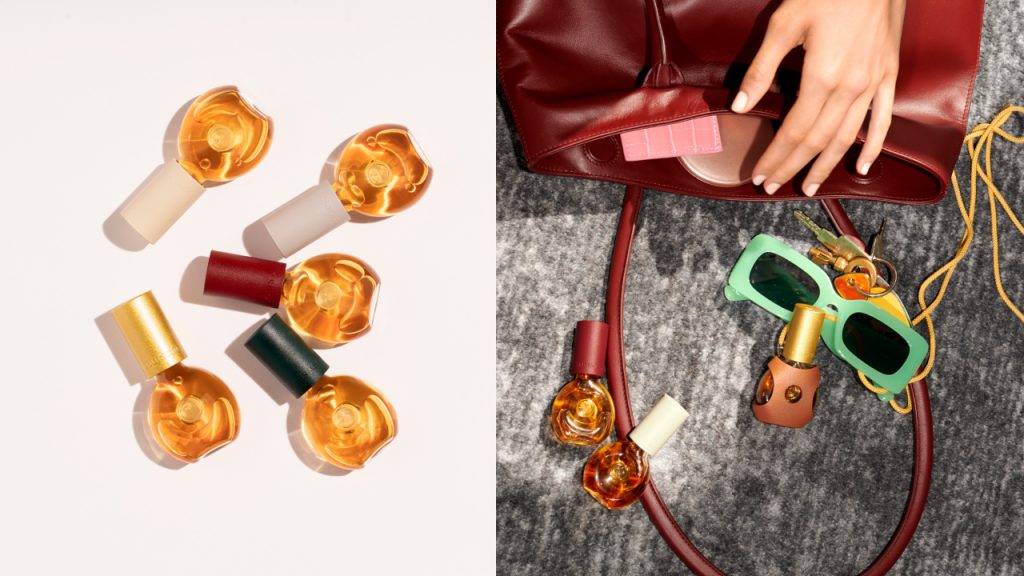 In conceiving The Drop, LOUIS XIII has also discerned the key element of 'tribe', a key trait that defines the present-day zeitgeist. As these nomads gravitate to each other, The Drop's effervescent signature cap colours denotes the wearer's state of mind, much like the clothes, accessories and footwear that they choose. This has the added effect and ability to convey their current mood—if they are Bold (green) in rejecting the status quo; up for a party with Loud (red) and making themselves heard; looking to shine with Glow (gold); creating a Bright (sand) future for the present; or even keeping it easy with Smooth (clay).
Most importantly, The Drop enables its new generation of connoisseurs to own their stories in a way that makes them truly unique. In any setting, The Drop becomes a symbol of art de vivre, a reminder of seizing and living the moment through its physical form and the play of light through its rich mahogany liquid and olfactory contents.
Owners seeking a deeper connection need only uncap the bottle and take a whiff of the precious cognac within, where they will find a myriad of aromas in its profile, evoking myrrh, honey, dried roses, plum, honeysuckle, tobacco, leather, figs and passion fruit. That this explosion of flavours and aromas should come to be is courtesy of LOUIS XIII terroir: Cognac Grande Champagne eaux de vie, a particular double distillation method, as well as the long ageing and maturation in its cellars that have witnessed world wars, rock and roll and the invention of the internet. Above all, the cognac of LOUIS XIII is a reminder of the unceasing stewardship of generations of cellar masters who first laid the precious eaux de vie into casks, in hopes of the next generation being able to savour it at its zenith.
A drop of LOUIS XIII, thus, is the intimation of a new experience, much like a first kiss. "It's the one that's preparing your palate to welcome and fully understand LOUIS XIII," says Jean-Philippe Hecquet, CEO of the House of Rémy Martin, of the first drop of this cognac. "You can feel the power of the bouquet, even with a small quantity. One drop of LOUIS XIII is enough to show its full impact."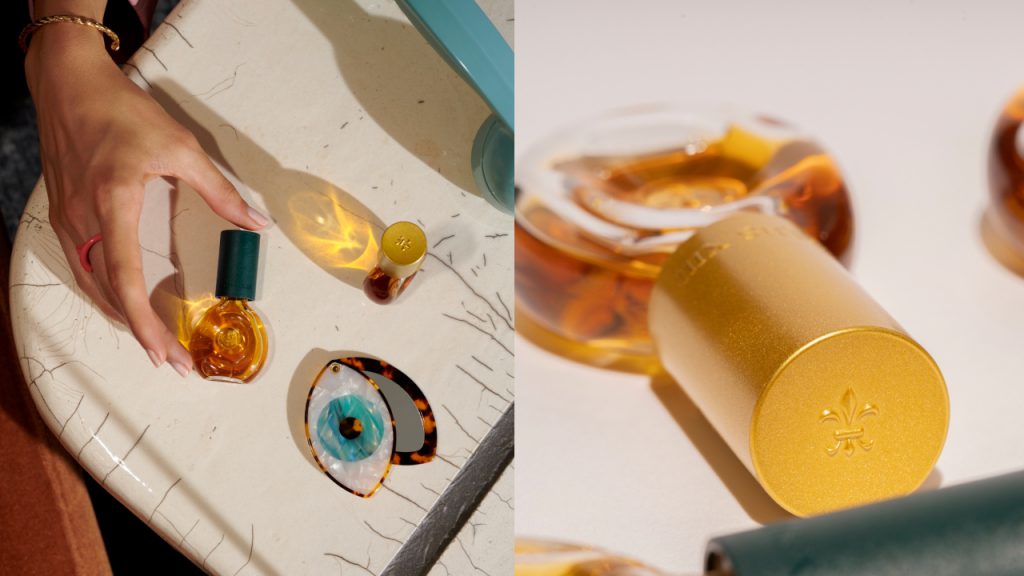 In the same way, the indelible imagery that The Drop seeks to evoke among its owners will be seen as the primary 'postcard' and encapsulation of this era, reflected across the wide-ranging media in which The Drop will inhabit. Through scenes of vineyards of Cognac to skyscrapers in Detroit, from Honshu's Izu Peninsula to the Red Mountain of Hong Shan, the presumed background to The Drop is borderless and limitless. It crafts a sense of possibilities imbued within the present and for future generations of global nomads looking to describe their own truth and telling it in a way that they know best.
---