The release of Shirakawa 1958 is due in part to the Tomatin distillery, 9,000km away from Japan in the Scottish Highlands. In 1986, Tomatin became the first-ever Japanese-owned Scottish distillery when it was acquired by Takara Shuzo, a long-time player in the drinks industry. In the mid-20th century, the company even made its own blended whisky. One of its components would have been an in-house malt whisky produced in a little-known facility called Shirakawa.
Stephen Bremner, Tomatin's veteran managing director, had learned of the Shirakawa story during his frequent trips to Japan. But it was long gone at this point; Shirakawa had stopped producing whisky in 1969 when the market focus shifted to shochu, and had been demolished completely in 2003. But in 2018, he heard a rumour that some Shirakawa whisky may still be around. It proved true, and the following year he found a single container a good distance away from its source at a Takara Shuzo warehouse—it was simply marked 'Shirakawa 1958, malt whisky'.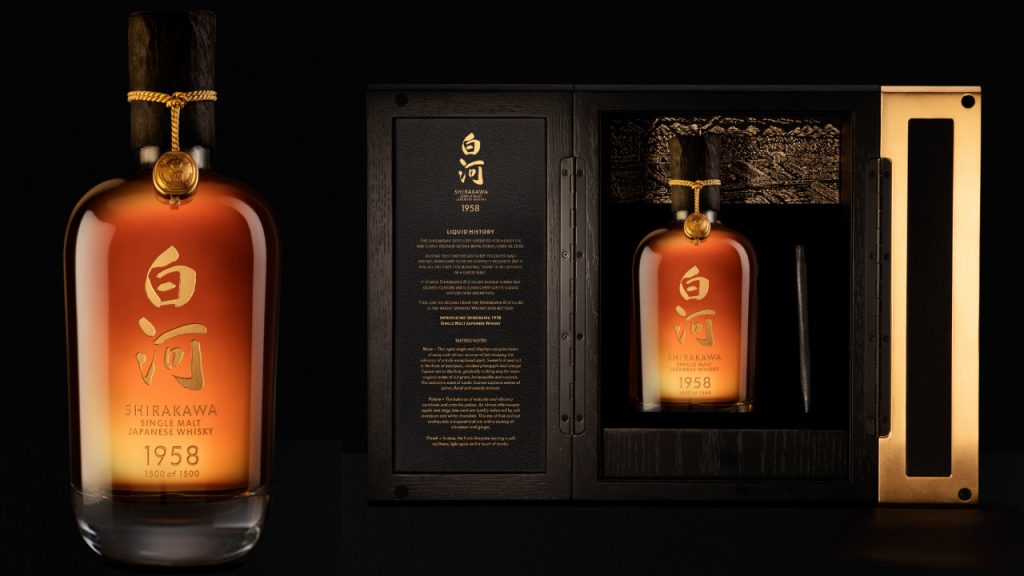 This is a remarkable find. Shirakawa only produced whisky for an 18-year period, from 1951 to 1969, and all of it was destined for blends. Therefore, this single parcel, about 1,500 bottles worth, is the only Shirakawa single malt that has ever—and will ever—be released, and is one of the oldest Japanese single malts that has ever been available. It is something of a time capsule, a snapshot of an era when the industry and the tastes of its customers were very different from today.
Retracing the whisky's steps has proven difficult, and much is still unknown. It was found in a stainless-steel vessel and was likely moved there when the distillery was demolished in 2003. Before then, it was housed in similarly inert ceramic pots. It was likely made from Japanese malted barley and matured in Japanese mizunara oak casks, but the length of aging is uncertain. Expert analysis estimates several decades, and the 49 per cent ABV, relatively low for cask strength, would seem to reinforce that. How and why it came to be stored in a warehouse more than 1,000km away from its distillery is a mystery. It is possible that one or more past distillery employees, during a time when little attention was paid to single malts, still recognised the liquid's potential.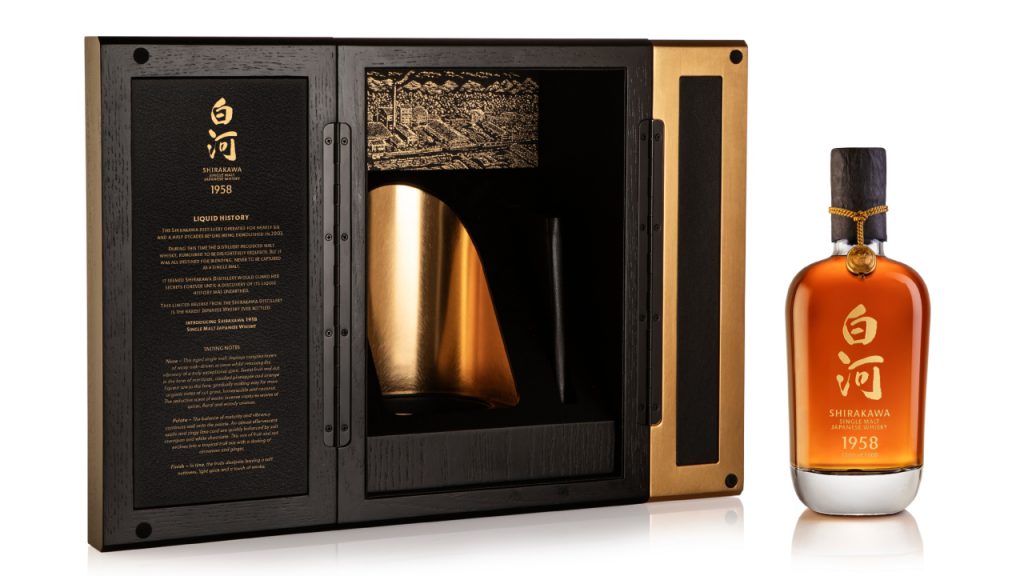 As for its experience—it is immediately obvious that it is something different. On the nose, there is a distinct fruitiness—pineapple, pear, apple—along with woody, cedar undertones, as well as an umami element reminiscent of soy sauce. It is immediately viscous on the tongue, and oily. There is a sense of elegance characteristic to Japanese whiskies, but also a punchy earthiness that makes it more forward than most modern-day drams. The conjecture is that due to the circumstances of the 1950s—taxation at the time meant that Japanese blends typically used just a small percentage of malt whisky—it was engineered with depth and character in mind, to shine through the blend's other spirits. The body lightens up in time, and the finish is relatively mild but lingers for a good long while.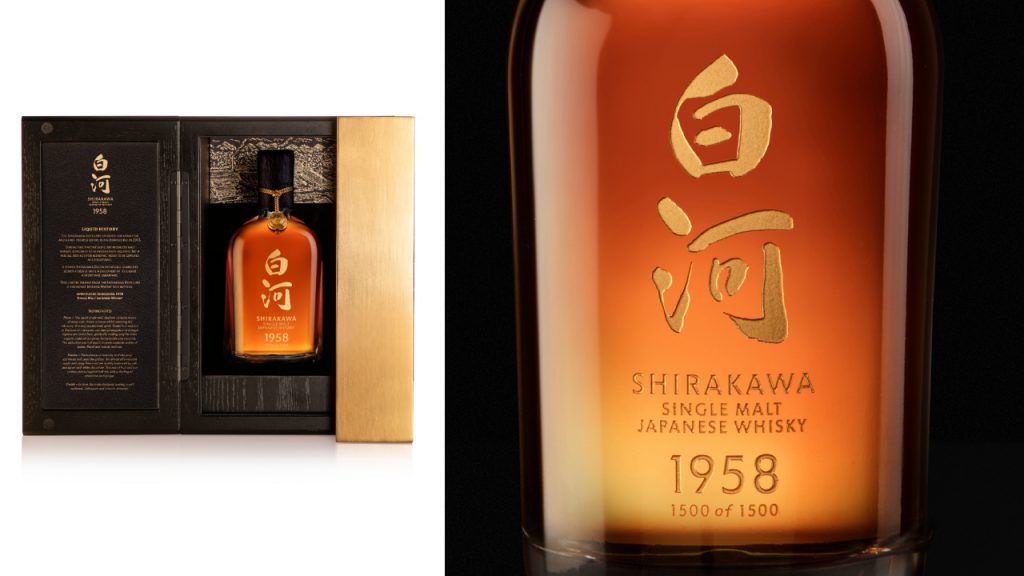 Today, as Takara Shuzo's single malt specialist, Tomatin has taken the lead on the international distribution of Shirakawa 1958. It will retail in Malaysia for RM138,888 per bottle.
---