"When we first got the client request to design this private lounge for residents at Gamuda Gardens Esteem, the first perspective we assumed was that of the residents," says Darren Yap, principal designer and founder of Iconz Design Consultancy, a design-and-build firm that has earned its renown working on private bungalows, branded residences, commercial projects in the UK and Hong Kong, and a cafe for a top automobile dealership. "We asked ourselves how this space could enhance the overall lifestyle of residents who would already have a lot of living space nearby, and what they could enjoy from having access to this lounge."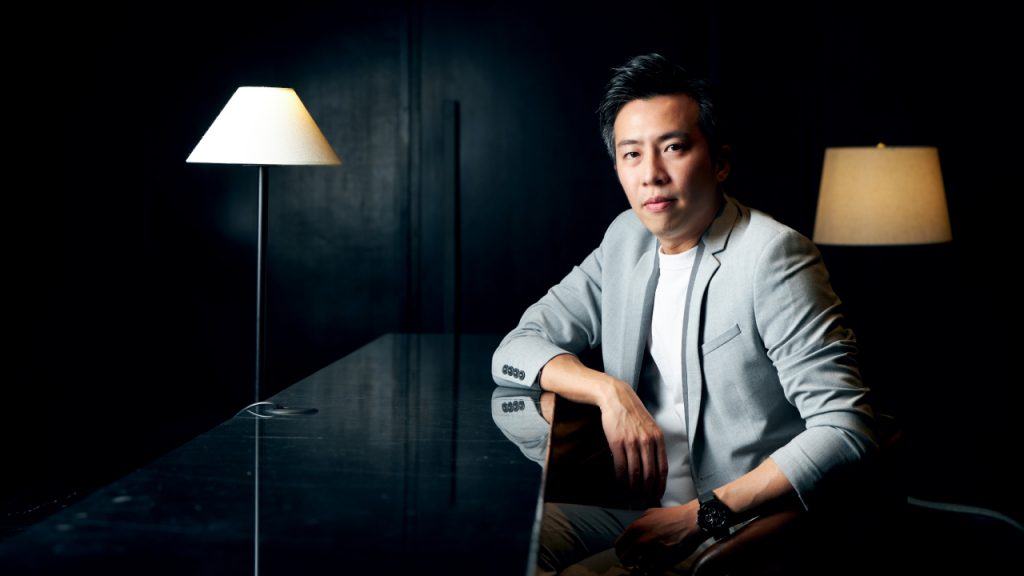 Here at the Gamuda Gardens township, visible on the northbound NKVE highway, its most luxurious residential precinct is named Gamuda Gardens Esteem, comprising low-key and low-dense living among nature, with bungalows and semi-detached homes as its early offerings. And it was for the soon-to-be residents of this luxury precinct that the Gamuda Gardens Esteem lounge was created.
As it stands, homeowners at Gamuda Gardens Esteem will appreciate an easy lifestyle with views of the calming lake from sunken-in living spaces. A host of facilities include a putting green, badminton and tennis courts, and a FIFA-standard football turf. Through an intelligent multi-facade architecture, the homes will open out onto the 810-acre canvas of the Gamuda Gardens scenery, ranging from lush, whispering trees and water frontages to distant mountain ranges.
"The lake and central park drew us as a key visualisation for the lounge," Yap explains. "Having this view meant that we could also bring the relaxing outdoor scenes into the lounge with floor-to-ceiling glass." But step inside the lounge and that garden view becomes muted as you are transported into the swanky interior. To start, Yap had to raise the ceiling height with some visual enhancements, using light coves to give it extra dimension. An opulent statement lighting installation then sets the character of the room, with its leafy golden blooms shimmering with refracted illumination.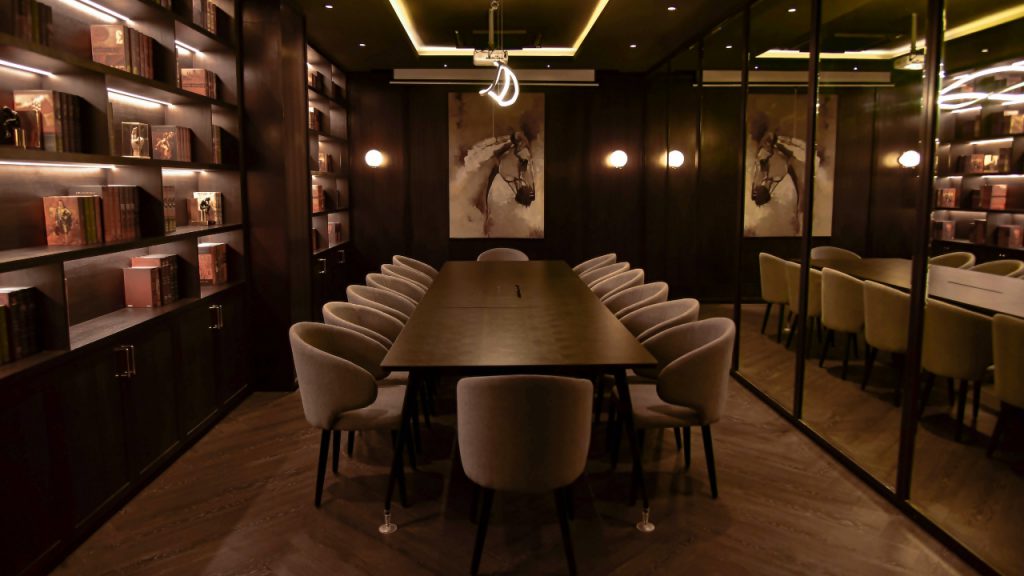 For now, the Gamuda Gardens Esteem private lounge also doubles up as a sales gallery. The key for Yap was to unlock the idea of success in the visualisation and feel of the space. "A prospective resident at Gamuda Gardens Esteem would be sophisticated and also very comfortable and relaxed about
their success." To mirror this characterisation, Yap transformed the existing island counter into a long bar, backgrounded by champagne-coloured titanium arches. "It's a very urbane look, instantly taking residents and guests away from the parkland and into a cosy and private space where they can have their gatherings and events without worrying about decking out the space."
The purposeful length of the bar also gives the entire 2,600 sq ft space a sense of occasion, as does the stained dark wood panels, allowing guests to transition into a gentler, evening cycle.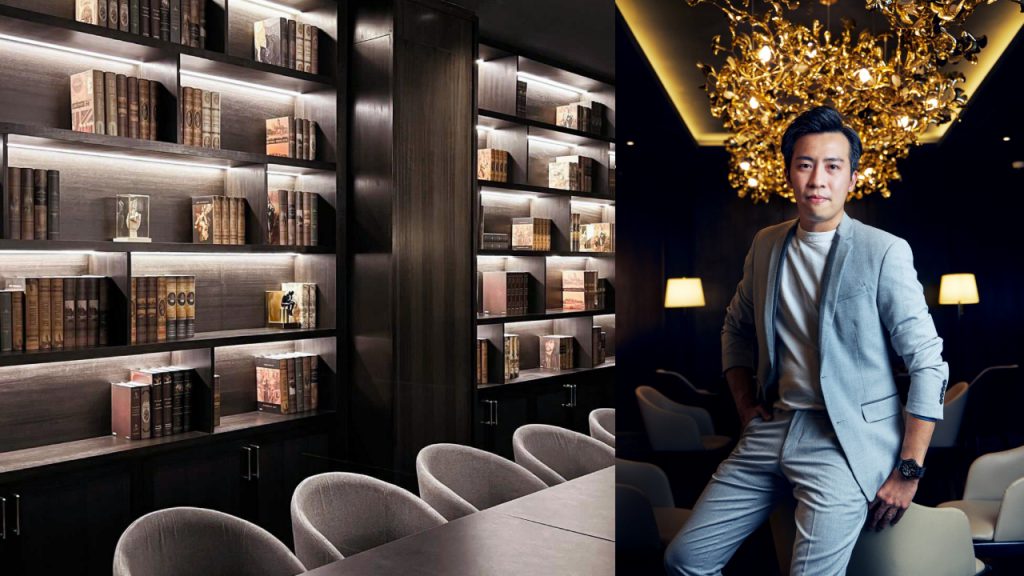 "It was definitely an advantage that the space we were working with didn't have any walls, which also meant we could integrate modularity by transforming the cigar room and karaoke room with partitions," Yap says. In the cigar room, a combination of Chesterfield sofas and armchairs as well as a mantelpiece outlines the classical vision of a gentleman's retreat. Meanwhile, bunk seats and artworks based on natural landscapes of Gamuda Gardens infuse the karaoke room with up-tempo energy while retaining the same colour palette of rich dark wood and polished metallic accents. A further request from the Gamuda Gardens team was to build a boardroom for use by residents and top management. In here, the use of leather and warm earth and neutral palettes continue to dominate the colour scheme, while an equine artwork harks back to Gamuda Gardens' horse-riding programme for its residents.
"We also added wall sconces and bookcases because we didn't want the environment to look sterile like a standard meeting room," Yap says. "It's meant to make residents feel like they're in a tycoon's personal boardroom, which could be a nice perk away from the office."
---
Photos: Iconz Design Consultancy
Photos Darren Yap: Marcus Wong/MV Perspective