Tucked away on a low key Sukhumvit sidestreet is 137 Pillars Suites & Residences, a bijou property that combines the best of two worlds, that of a stately hotel and a calm homely residence in a city not unknown for its buzz. With suites named after royal Thai dynasties, spanning the Ayutthayan and Sukhothai eras, the hotel's headlining suites are kitted in contemporary design specs. There's edgy and angular carpet designs, shimmering full marble-clad bathrooms, and insanely comfortable Posturepedic Ultra Plush bedding, available in super king and twin versions.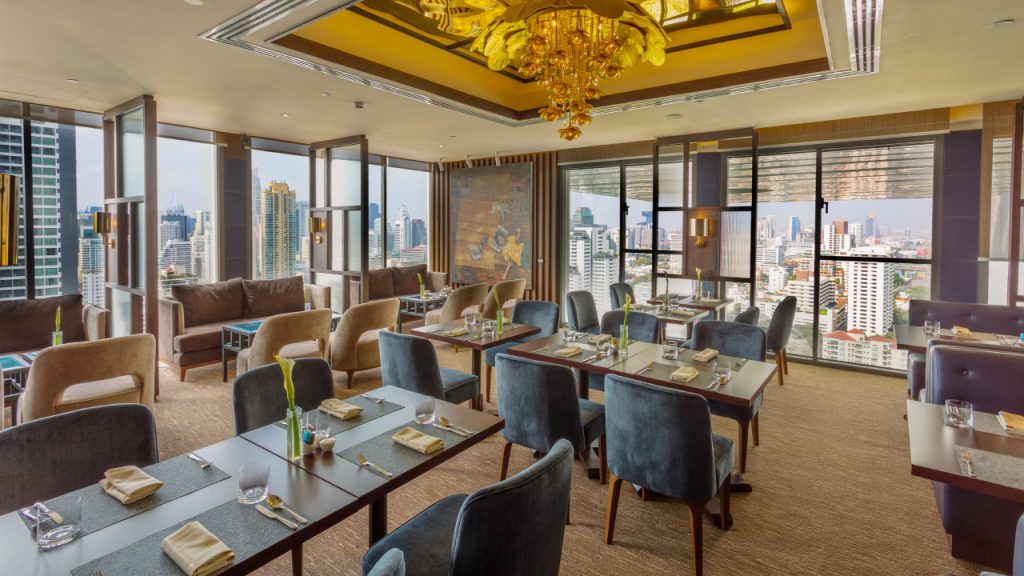 Guests at 137 Pillars & Residences suites have access to the club lounge, Baan Borneo, which  serves a daily afternoon tea featuring toothsome cakes and pastries that demand a third helping. The property is possibly one of Bangkok's yet undiscovered culinary hotspots if these bite-sized morsels are anything to go by. 
So before any further feasting, it's probably a good idea to check out the hotel's two swimming pools. The first of which, located on level 27, is accessible to all guests, and has views looking out to expanses of powder blue (on low API days). Then, there's the second rooftop pool for suite guests only, that encapsulates the best things about Bangkok—high glamour and equally towering vistas.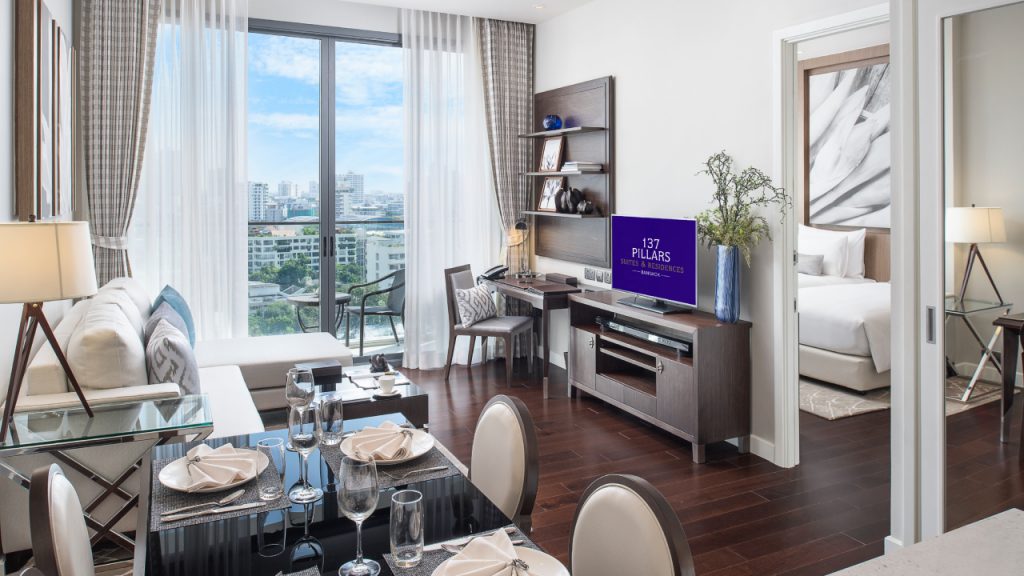 After a rewarding afternoon boosting one's melanin levels, there's dinner at Nimitr ('special dream' in Thai) to look forward to, and possibly one of the main highlights of a stay at 137 Pillars. Like the hotel, the menu is neither pretentious nor doesn't it upsell with a deluge of marketing hype. The stars of the show here are clearly the dishes, served as three- and four-course menus. If you hadn't already guessed, the cuisine style here veers towards French and Italian.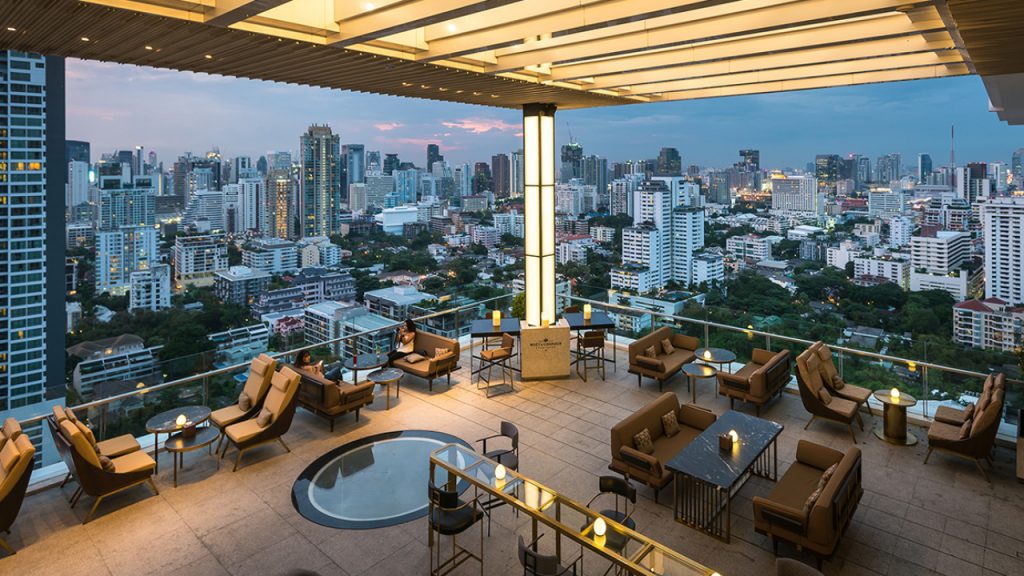 For instance, appetisers such as the fine de claire oyster No.3 (three pieces) with condiments, and the slow-cooked pork tenderloin ham carpaccio with tonnato tarama sauce are creations prepared faithfully and precisely to the cooking traditions from which the dishes derive. Proceedings are further elevated when mains are served. There's the mightily yet meltingly delicious beef tenderloin featuring a generous chunk of top grade meat, splashed with redcurrant sauce and a serving of vegetables.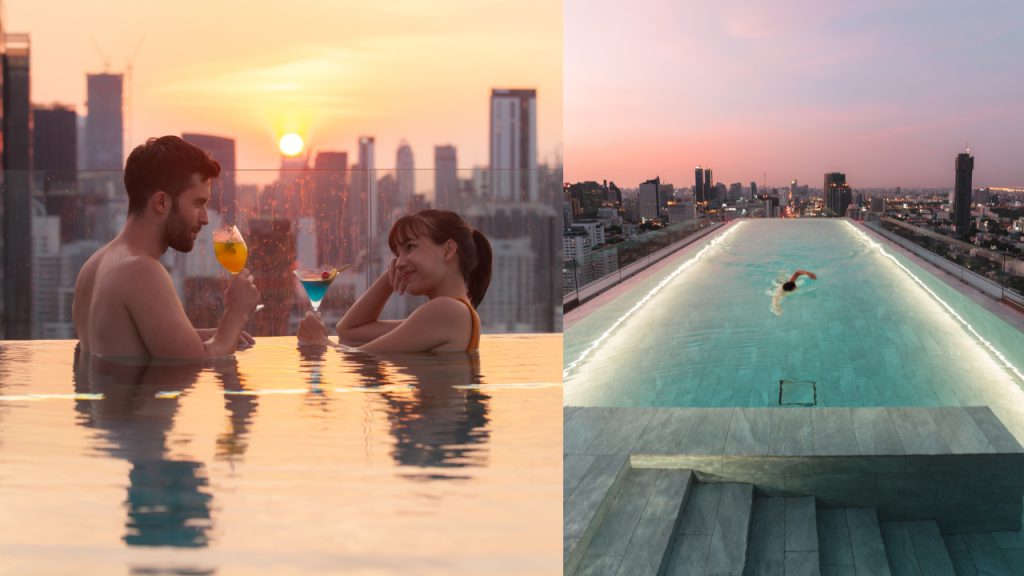 The mushroom risotto—with its multiple layers of flavour, such as grana padano cheese and a generous pour of truffle oil—does the trick of being a worthy non-meat option. A commendable chocolate burnt honey cake (didn't I say that the desserts here are to die for?) caps the delightful meal. If you decide to sit at Nimitr's outdoor terrace, the City of Angels with its shimmery lights and ethereal forms will play host for a dinner, and stay, to remember.
---