Upon entering the doors of Sushi Hibiki, you'd feel a soothing calm wash over you. Engulfed by the tranquillity of the dimly lit restaurant, the sultry ambiance added an air of mystique to its surroundings. But as Sushi Hibiki's executive owner, Chef Makoto Saito, took over to lead the evening, his vibrant presence enhanced the proceedings as he introduced his collaborative partner for the night, Chef Fujita of Ginza Fujita in Tokyo, who was meant to only visit Malaysia for a holiday. However, what was initially intended to be a vacation turned into a serendipitous collaboration that facilitated Volume 19 of Echo in The Night, a monthly collaborative series with Chef Saito.
In this volume, the collaboration showcased a Kaiseki-style cuisine, courtesy of Chef Fujita, who is experienced in the art of Kaiseki cooking. Kaiseki cooking is truly a craft of remarkable finesse, representing a traditional haute cuisine of Japan, where every component of the menu is carefully planned with an emphasis on seasonal essences. For Chef Fujita, this signifies a special moment in his career as it marks the first—and possibly only—collaboration in his culinary journey.
Before jumping into the menu, a little bit of a background of the exquisite sake prepared for the night: the Kuheiji 'Human' sake from the Aichi prefecture. Made by Yamada Nishiki (often dubbed the king of sake rice), the sake is a Junmai Daiginjo quality grade sake. It was crisp and clean, yet it left a lingering aftertaste that was delightfully pleasant.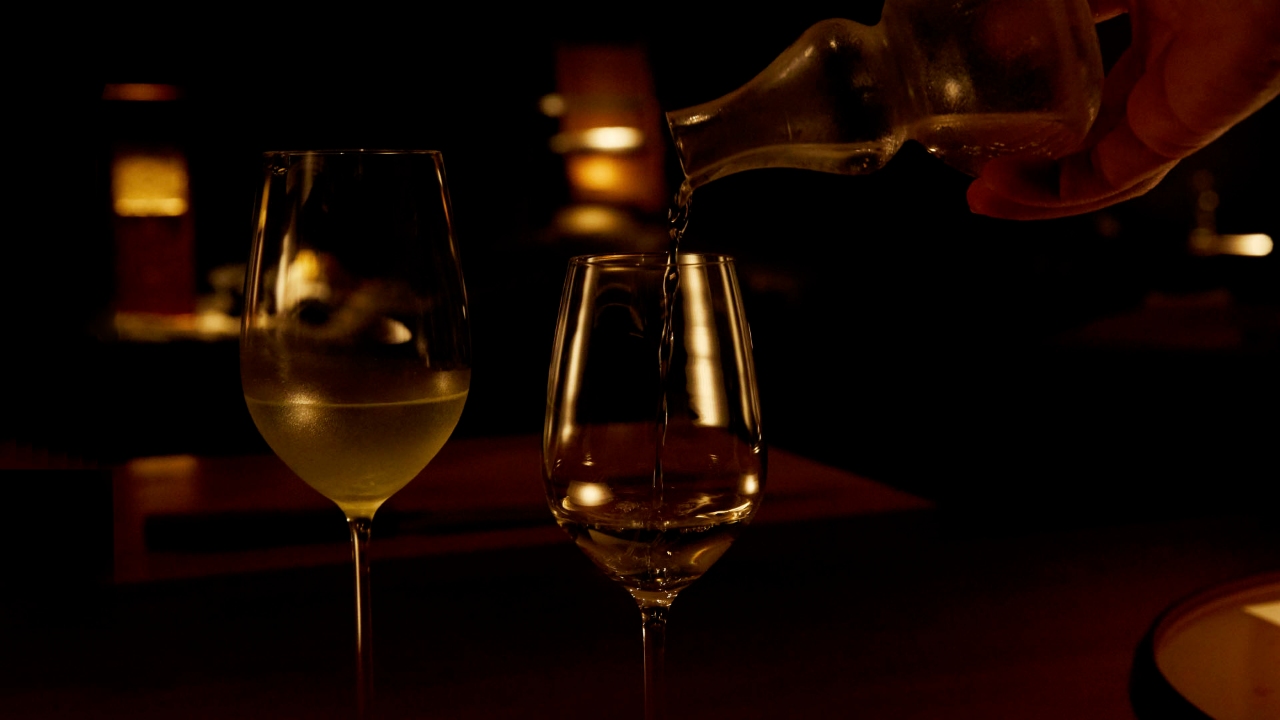 The first dish of the night was introduced as a Trio of Japanese Delicacies. Although the three western delicacies are usually known to the world as caviar, foie gras and truffles, Japanese cuisine says otherwise. Featuring konowata rice (konowata are salted sea cucumber innards), uni junsai (sea urchin and water shield) and karasumi (dried salted mullet roe) that was cured for three years, the dish was an explosion of umami. Due to its robust flavours, it was perfect accompaniment to the sake.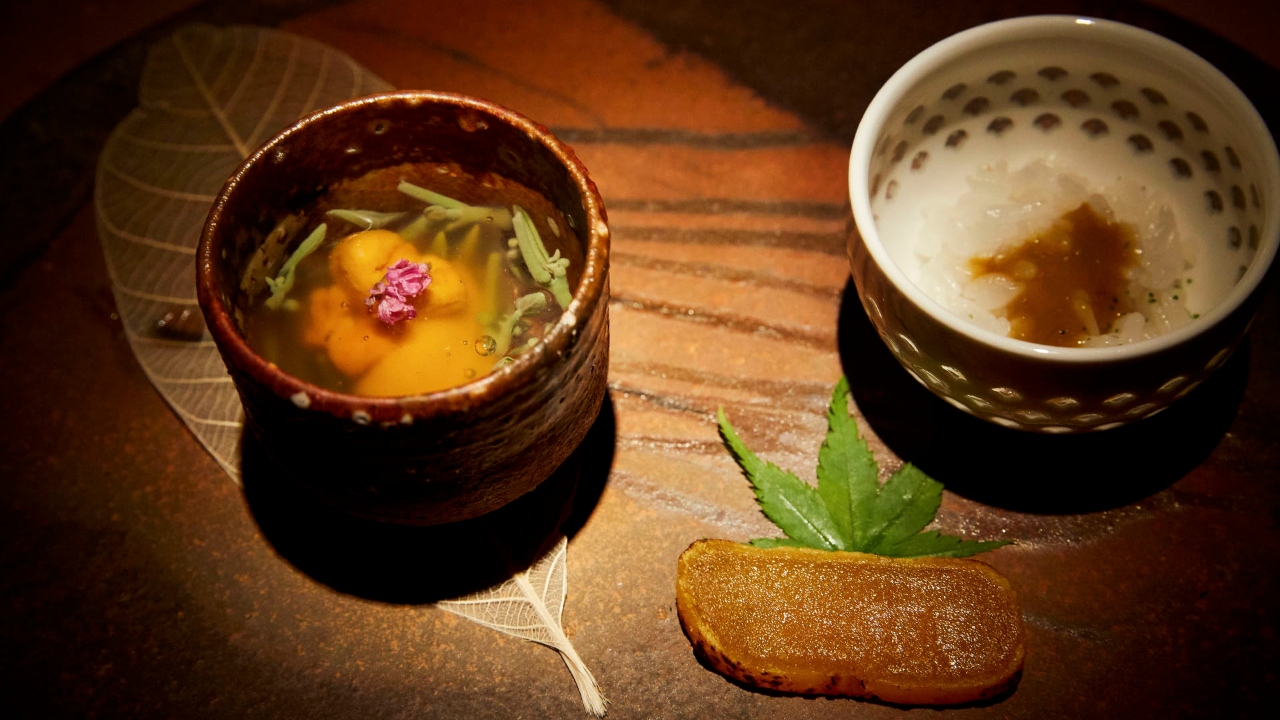 Next, some fresh hirame (flounder) sashimi from Hokkaido was served, followed by a heartwarming amadai (tile fish) clear soup that was elevated with kombu and intensified with grilled manganji peppers for a hint of sweet yet subtle smokiness. The Kaiseki experience was further enhanced as Chef Fujita skilfully worked the grill to orchestrate the charcoal-grilled wild unagi (eel) from Kumamoto. The rustic warmth of the succulent unagi was paired with a tare sauce that added an extra layer of depth to the dish which, to me, was the crown jewel of the evening.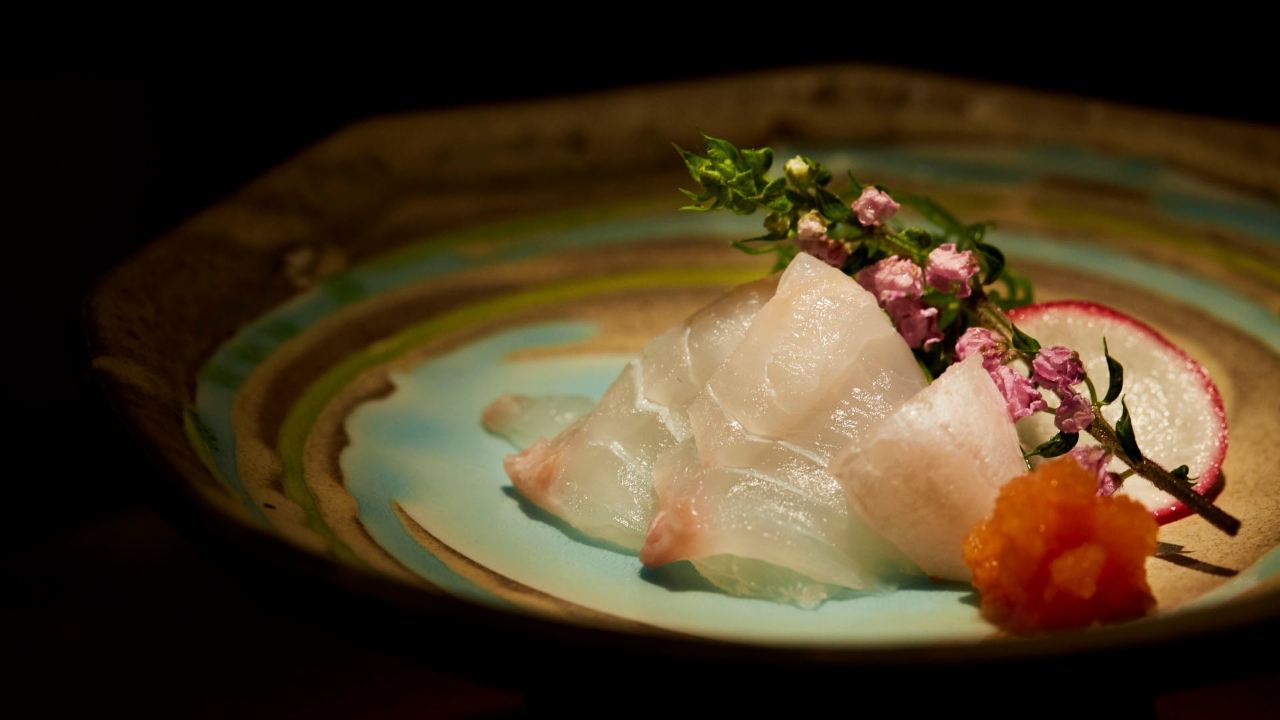 The dinner then proceeded with a nasu dengaku (miso glazed eggplant) made with Kamo eggplants that are highly prized Japanese heirlooms. Hailing from the Kyoto prefecture, the produce is said to have been sourced from a carefully selected reserve of crops traditionally allocated for the Imperial Family. The sweet yet savoury dish infused with yuzu provided a zesty undertone that was a harmonious medley of flavours.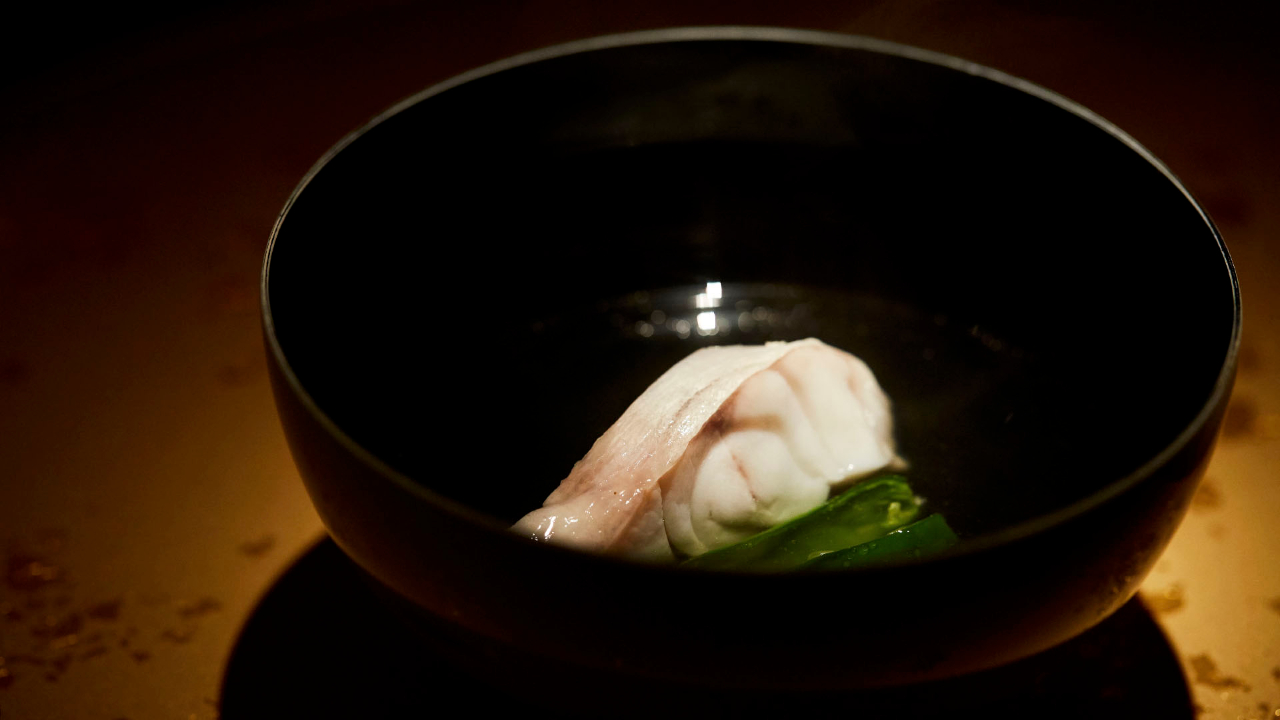 We soon moved on to some seasonal sushi, which consisted of shinko (young gizzard shad), shin ika (baby golden cuttlefish) and anago (saltwater eel), before indulging in a Hokkaido hairy crab and shako (mantis shrimp) shabu-shabu served with a ponzu (citrus soy sauce base) sauce and a creamy crab tomalley sauce. The meats were sweet, juicy and slightly nutty. While the mantis shrimp was pleasantly tender, the hairy crab had a buttery texture that literally dissolved on the tongue.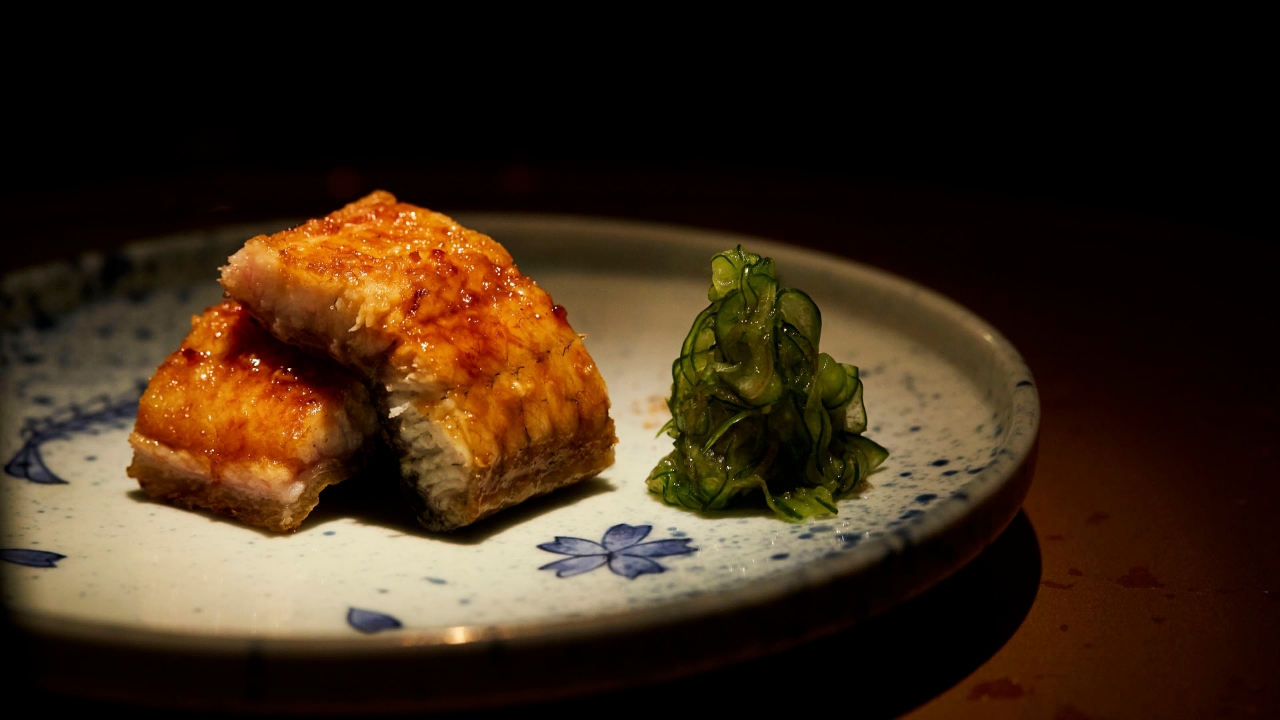 A megai awabi (live giant wild abalone) from Chiba was next on the menu. Steamed for three to four hours, the abalone was basked in its own umami, showcasing a beautiful demonstration of its inherent flavours. This was followed by a comforting bowl of somen noodles. Commonly dipped in mentsuyu, a savoury Japanese soup base, the somen this time around was introduced and prepared by Chef Fujita in a thick and rich hairy crab sauce that was velvety and deeply satisfying.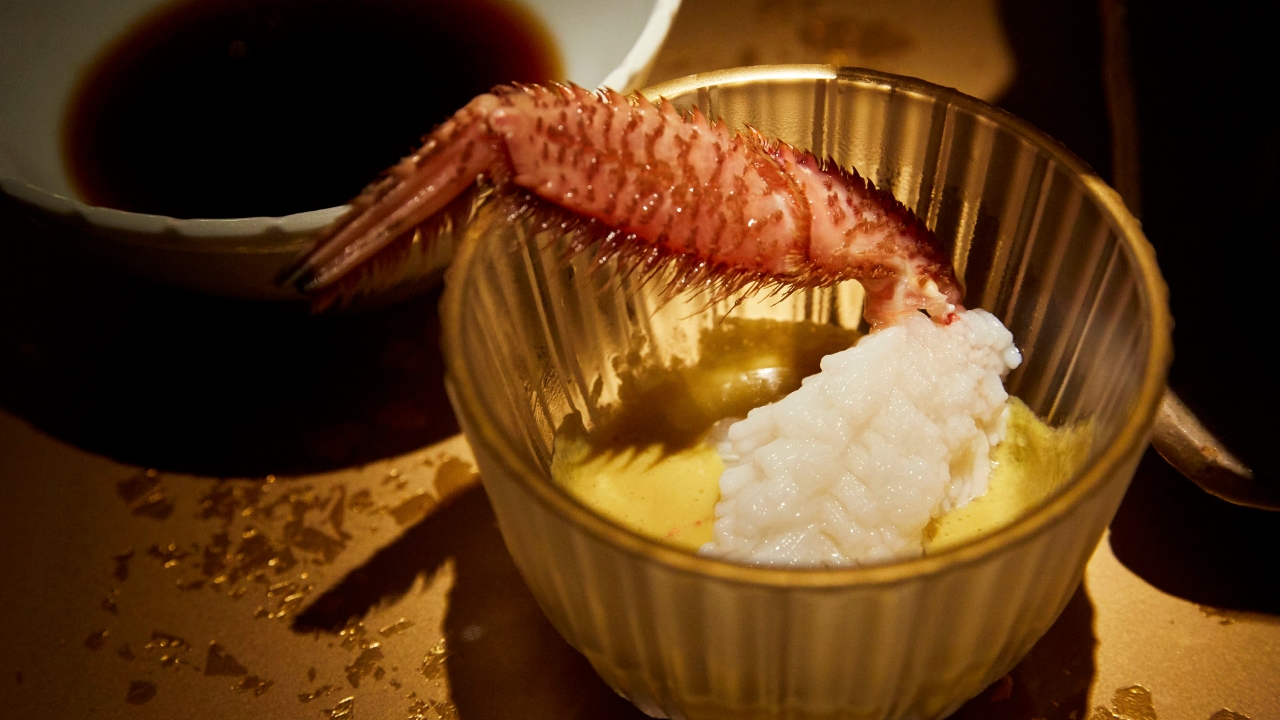 It wouldn't be right to end the meal without dessert, so a pan-fried warabimochi dusted in kinako powder was introduced for the night. The dish embraced tradition in the best way possible, combining the customs of a classic warabimochi with its soft, jelly-like texture and sweet, nutty flavour with the enhanced textures of a crispy caramelised brown sugar underlayer. The innovation comes as a signature of Chef Fujita and is a favourite of Chef Saito, concluding the Echo in The Night collaboration in a union of gastronomic eminence.
---
Photography: Law Soo Phye