Tucked away in a quiet corner not too far from the hustle and bustle of the city lies Les Bouchons. Recently launched in Kuala Lumpur at Jalan Mayang, Les Bouchons is headed by Chef Mickaël Cornac, Executive Chef of Les Bouchons, and Chef Prakash Rao, Head Chef of Les Bouchons Kuala Lumpur.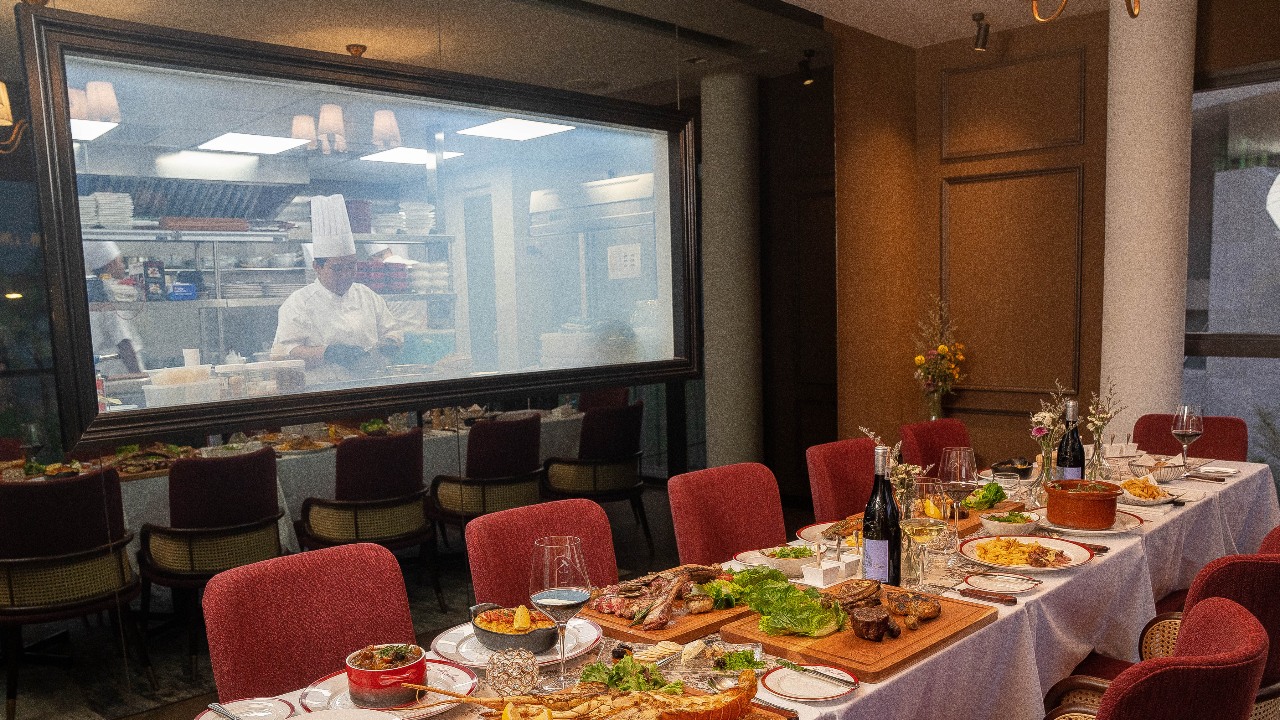 Serving only authentic French cuisine, Les Bouchons first opened its doors in Singapore back in 2002 at Ann Siang Road, followed by two more outlets at Robertson Quay and Rochester Commons. The restaurant started with only one concept in mind: to serve classic, authentic French cooking to honour French bistros and steakhouses. "We strictly do not want to include foreign cuisine like pizzas or pasta," Chef Rao emphasised. Each dish is also crafted using only high-quality ingredients and is free from pork, lard and alcohol. "We take pride in serving traditional French cuisine, often referred to as comfort food," Chef Cornac said, as he aims to serve people of all cultures.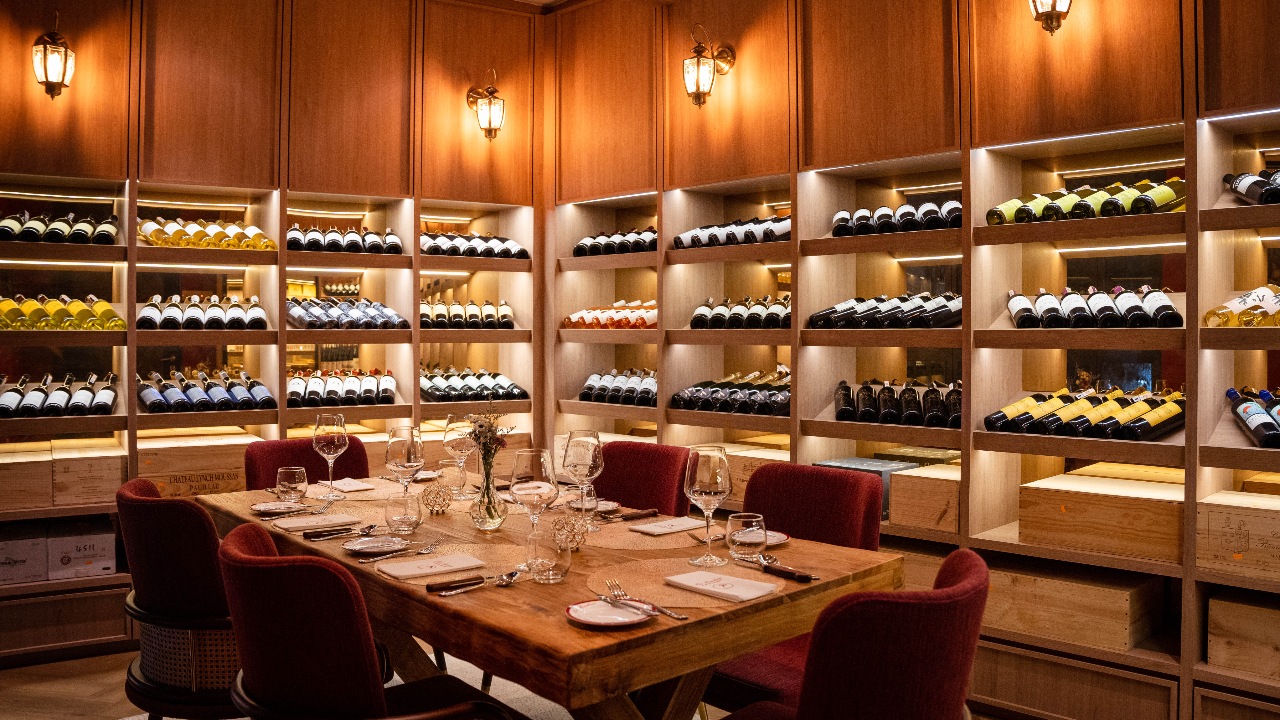 Les Bouchons opened its first Malaysian outlet in Puteri Harbour Johor in 2020, while the Kuala Lumpur branch opened in early August. Located at Mayang Club, Les Bouchons KL sits on the first floor, right below the popular Canopy Lounge rooftop bar. It has an enchanting entrance leading to the main dining area, an interior with dimmed chandeliers and classic French paintings to mirror a true Parisian restaurant. As you walk in, you'll see vintage bistro-style booths with classic red cushions and rustic wooden accents for a more relaxed vibe. It also has an open-air terrace, which boasts amazing city views, as well as two private rooms. The first room overlooks the kitchen, with an option to frost the window for more privacy, while the second room is a wine-tasting suite with an antique table, suitable for smaller groups.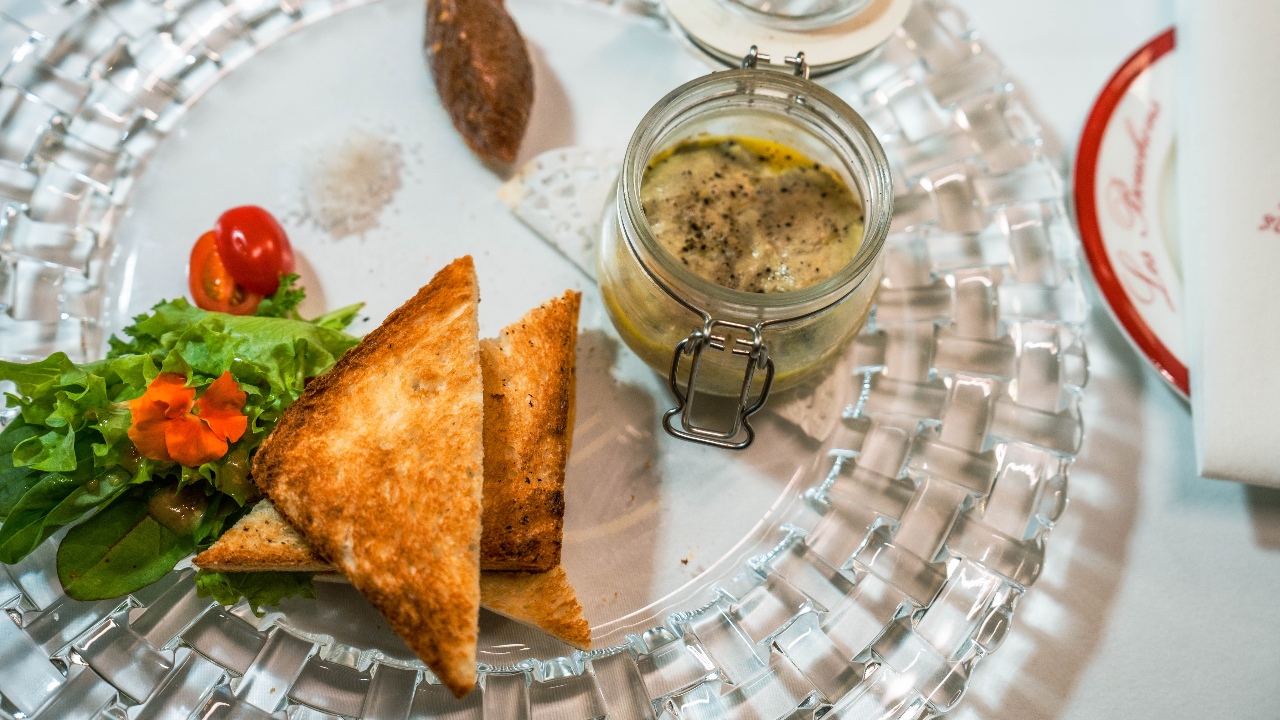 During an exclusive dinner, the night kicked off with cold starters—homemade foie gras terrine stole the limelight with its rich and buttery texture, accompanied by delectable onion chutney. Surprisingly, the pungent liver aftertaste was absent, leaving behind a melty texture. Next was the Cocktails de Crevettes, or shrimp cocktail, which had minimal seasoning, allowing the freshwater essence to take the lead. They were accompanied by sundried tomatoes for an acidic and tarty aftertaste, which blended perfectly well in the mouth.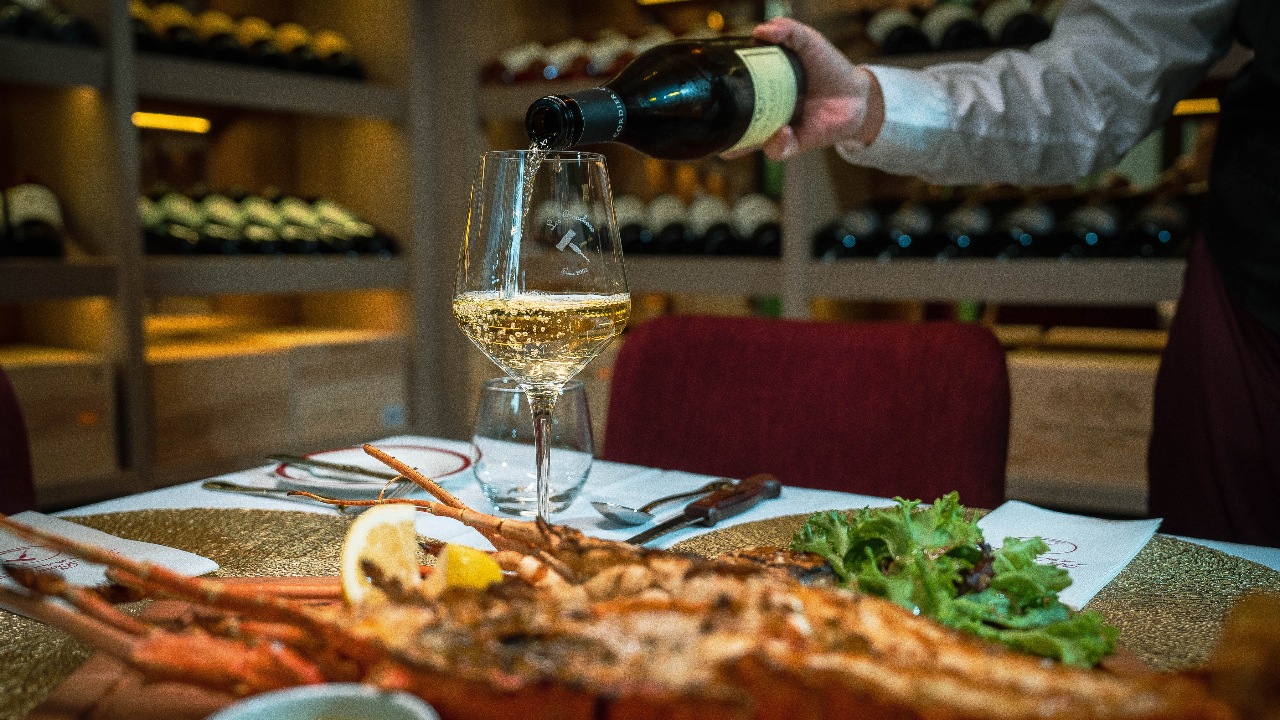 The hot starters soon made their way out, and the Burgundy Snails with homemade garlic butter immediately stole the show. "You'll need to eat it the French way," Chef Cornac said. "Forget about the spoon, tear the bread in half and scrape up the sauce from the sides." The Burgundy Snails were accompanied by the French Ceps Soup, or wild mushroom soup. The blend of woodsy, salty and garlicky flavours in the soup was paired with Domaine Louivere's La Libertin Sauvignon Blanc's sweetness.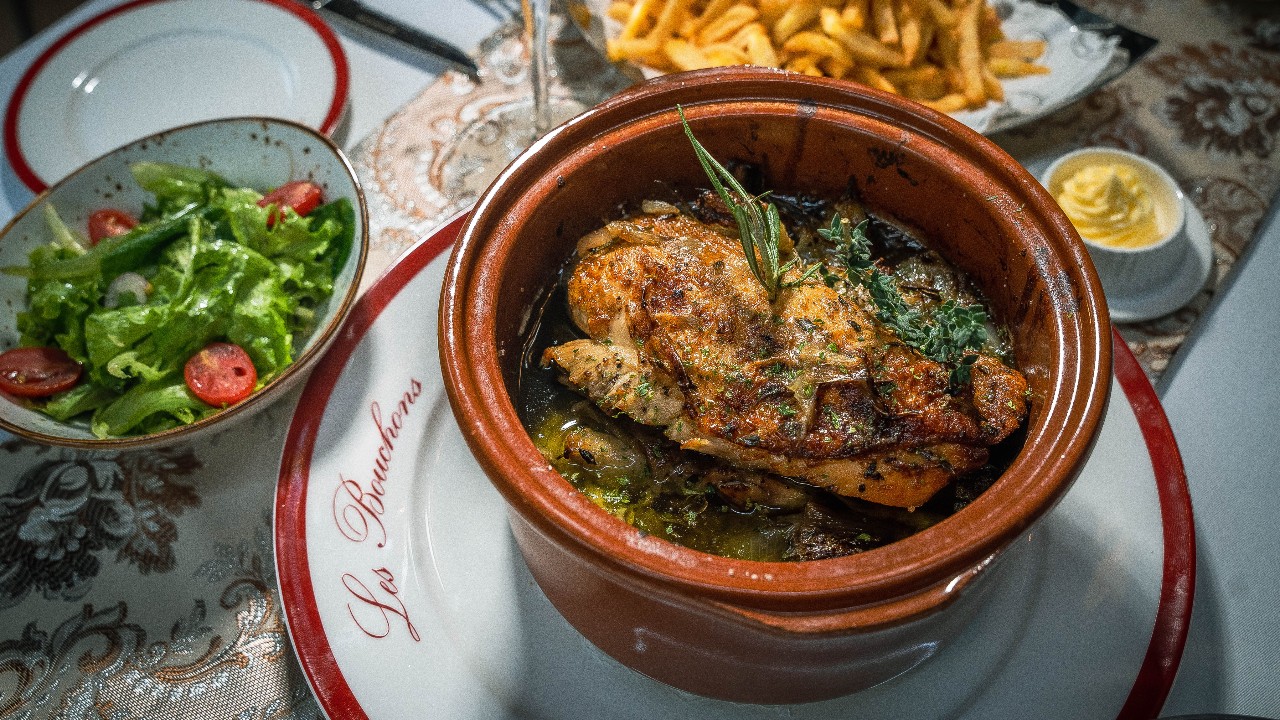 As for the mains, the spotlight goes to the traditional French 40 Garlic Chicken. First, the chicken is pan-fried for crispy skin, before being placed inside a Dutch oven pot, alongside 40 garlic cloves, onions and herbs, and cooked on low heat for over an hour. When served, the soft and tender meat falls effortlessly from the bones. The combination of saltiness from the chicken's essence and sweetness from the garlic gives the dish an umami flavour that matches perfectly well with sourdough bread.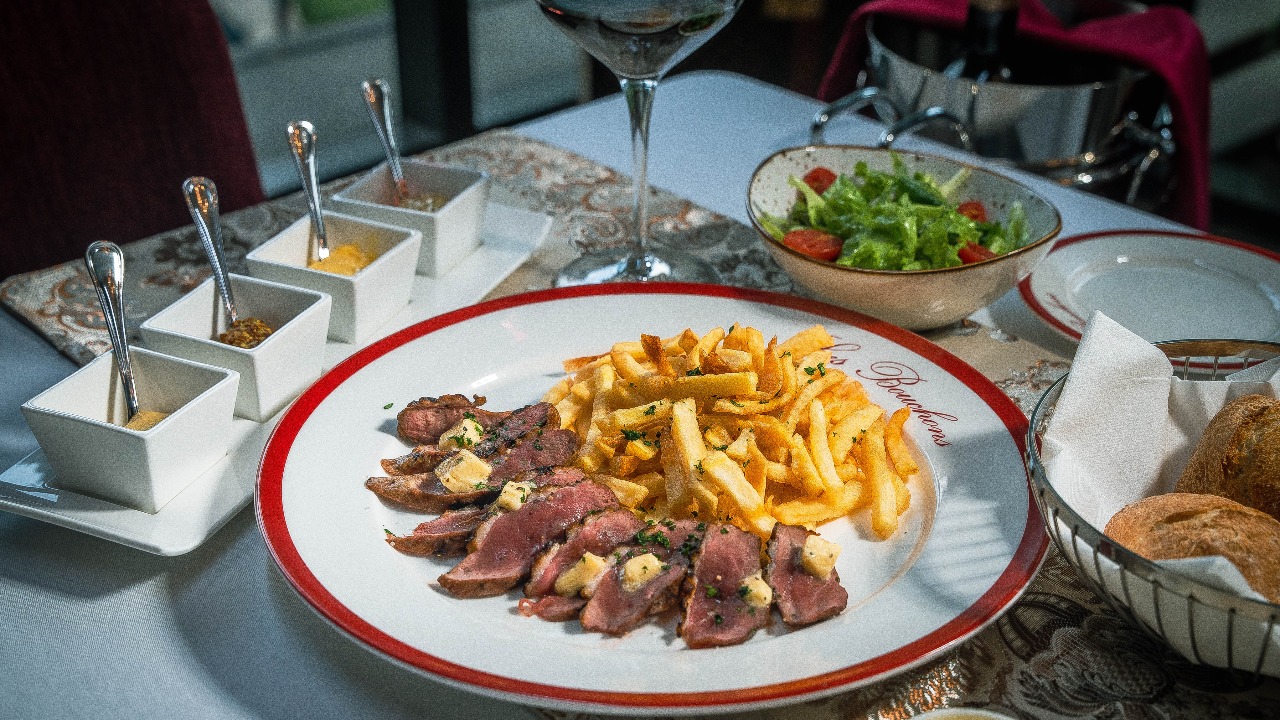 The next course was the Roasted French Duck Leg Confit with a special garlic cream sauce. The duck meat is soft and tender but leans salty, so it was best savoured with bread or fresh salad. Soon the final main dish made its way out, which was what Les Bouchons is popular for: the Grilled Black Angus Rib Eye with Vigneron Butter. There weren't many heavy flavourings on the marinade, as Chef Cornac wanted the beef's aroma to take centre stage. The meat melts almost immediately when chewed. When paired with Chateau Peynaud's Bordeaux Serge Rouge red wine, with its hints of sweetness, the flavours of the red meat were further amplified and also left a slight creamy aftertaste.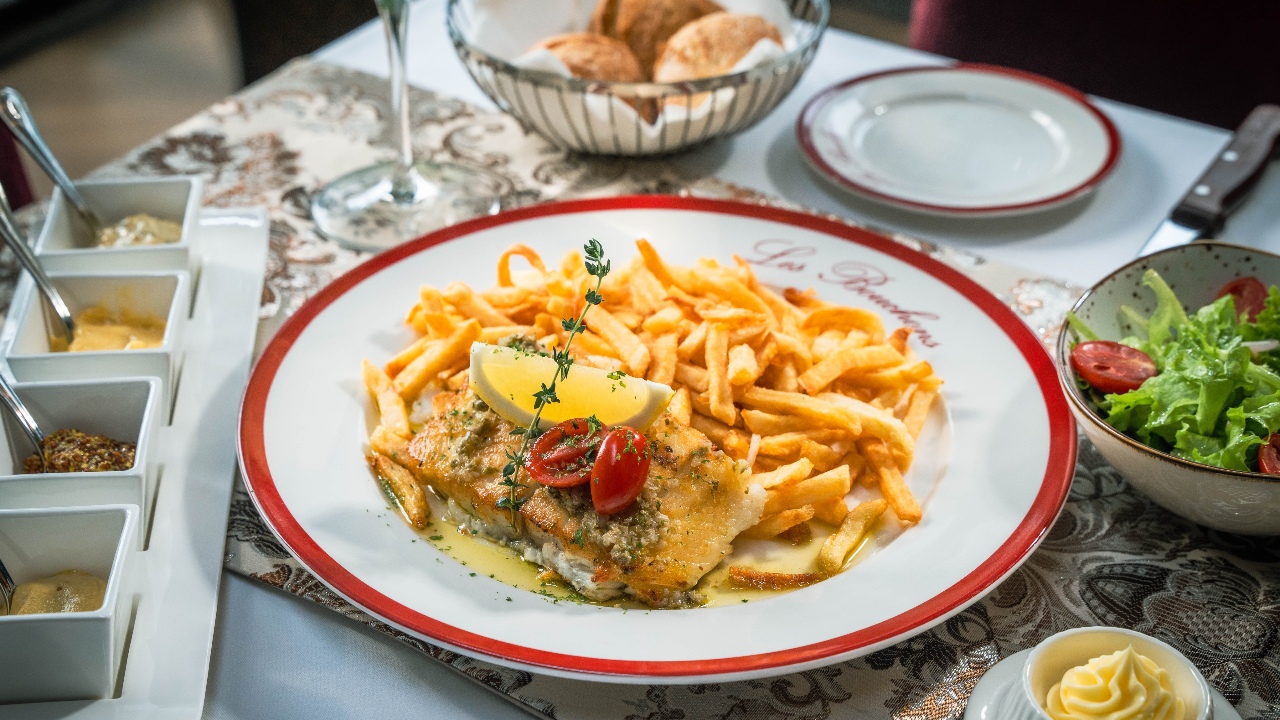 All mains came with a large serving of homemade French fries. Unlike any ordinary fries, these were naturally sweet in flavour as they were made from Agria potatoes, and they had floury and fluffy textures on the inside. "They're all imported from France. When they arrive, we would peel and soak them in cold water for a whole day," Chef Rao said. "After soaking, we dry and fry the potatoes immediately, skipping the flour and batter steps to maintain the sweetness and texture of the potatoes."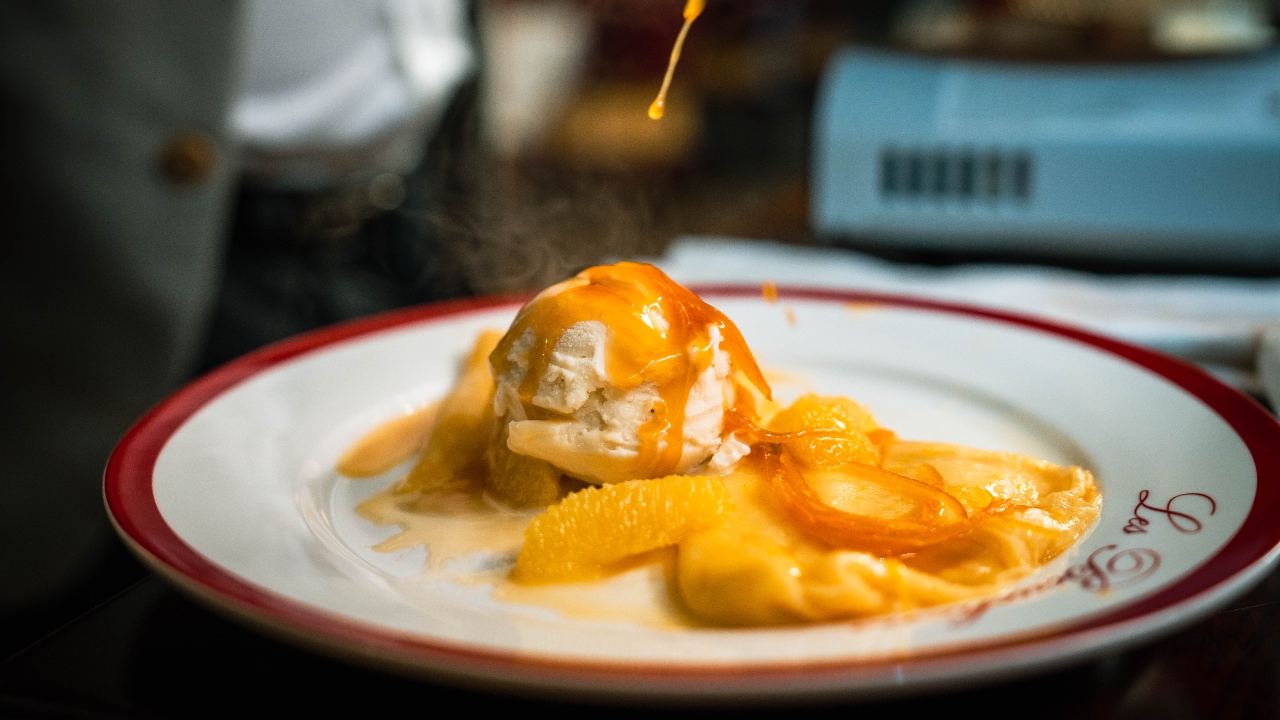 The success of Les Bouchons restaurants is centred on the relatively few dishes on the menu, so the chefs can focus on making their flavours consistent. "I enjoy knowing that our customers appreciate the dishes," Chef Cornac concludes, "while ensuring that our recipes are consistently delightful."
---