In our weekly series, we bring you the latest in luxury news from around the world. This week's highlights: Louis Vuitton Welcomes Myriad To The Les Extraits Collection, Giorgio Armani's Autumn/Winter 2023 Collection Sees Elegance, and more.
Celebrate Nature's Palette With Louis Vuitton's New Fragrance Creation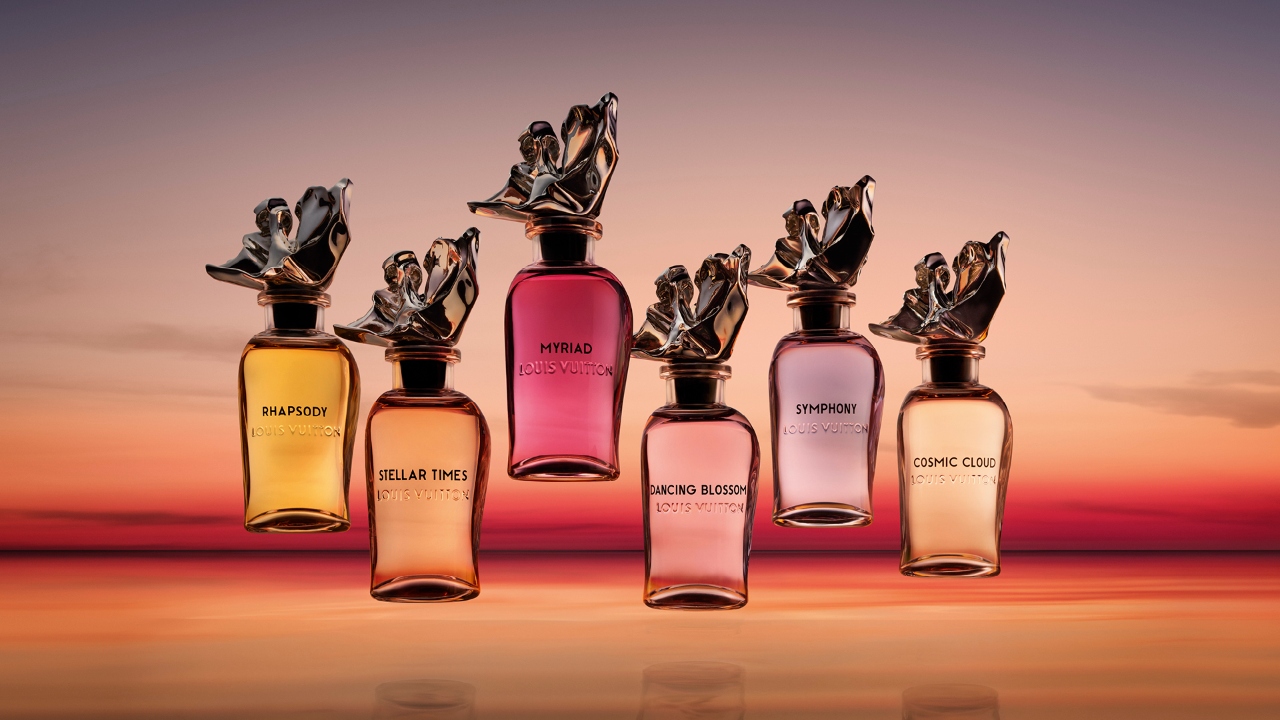 Louis Vuitton's Les Extraits collection introduces Myriad, a unique fragrance created by master perfumer Jacques Cavallier Belletrud in collaboration with architect and designer Frank Gehry. Myriad showcases the multifaceted nature of oud, often referred to as black gold. Belletrud worked with an exceptional essence of Assam oud, balancing it with floral notes, saffron and cocoa extract. The fragrance is beautifully presented in a bottle designed by Gehry, embodying dynamic, free-floating curves that defy traditional design conventions. This collection, a tribute to the beauty of nature, resonates with both artists' love for movement and fluidity.
---
Giorgio Armani's Latest Giorgio Collection Exudes Nocturnal Elegance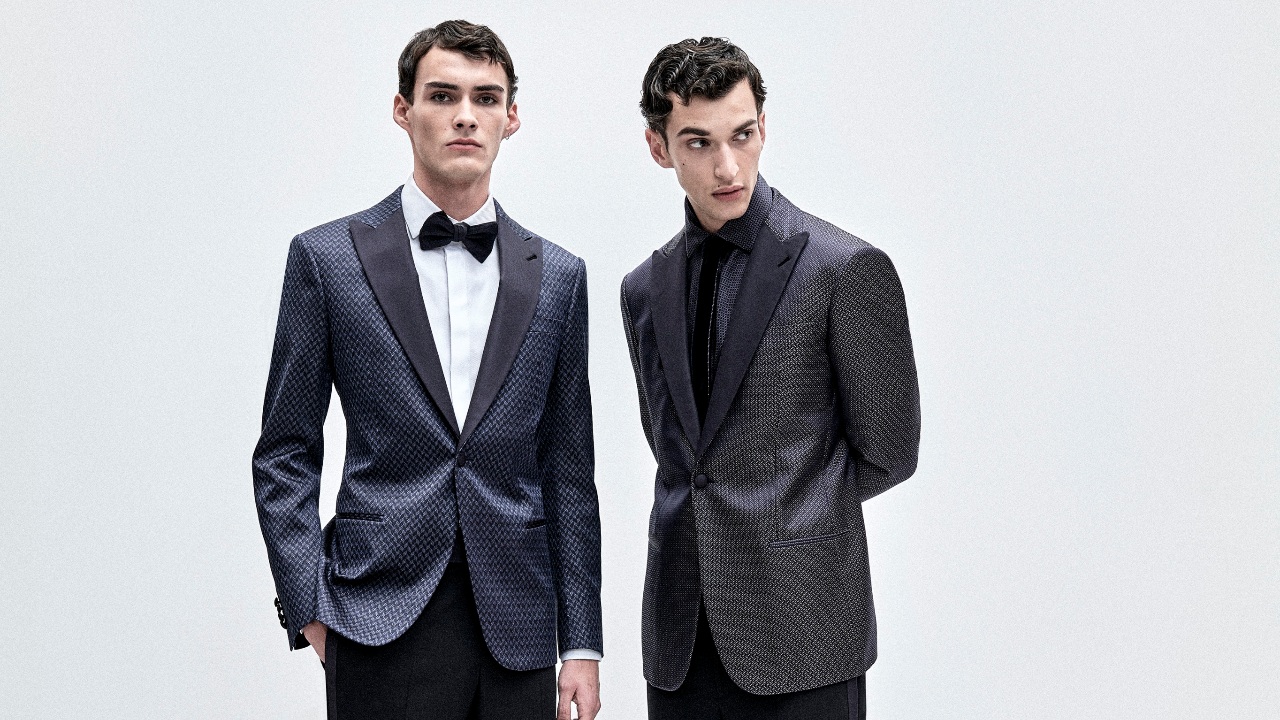 Giorgio Armani's Autumn/Winter 2023/2024 Giorgio's collection exudes nocturnal elegance with clean lines, intricate jacquard designs, and a play of glossy and matte textures. Crystal accents adorn dinner jackets, waistcoats and trousers, while shirts feature minimal collars paired with ties and bow ties. Its colour palette centres around black with hints of blue and ruby red, enhanced by materials such as jacquard silk, velvet and cashmere. Completing this selection are opulent cashmere coats with shawl collars.
---
Dior Welcomes Its Latest Grand Bal Timepiece With Cheval Blanc Randheli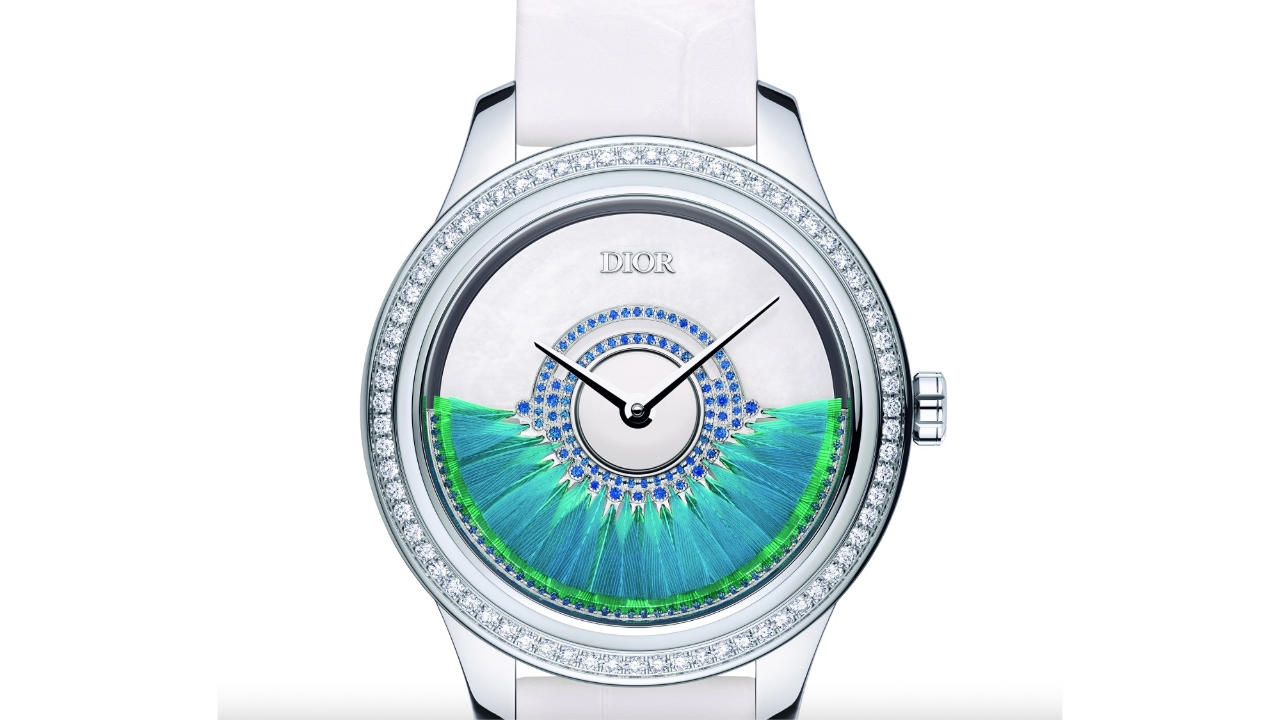 Dior's Grand Bal collection welcomes a new 2023 model, created in collaboration with Cheval Blanc Randheli. This exclusive timepiece, a tribute to wanderlust, captures the allure of the Maldives atolls in a captivating camaieu. Its dial, adorned with 131 brilliant blue sapphires and delicate feathers, beckons you to escape and embrace the timeless Dior dream. Limited to just five pieces, this exquisite timepiece awaits discovery at the Cheval Blanc Randheli concept store.
---
The New Greca Goddess Bag Spotted In Versace Fall/Winter 2023 Collection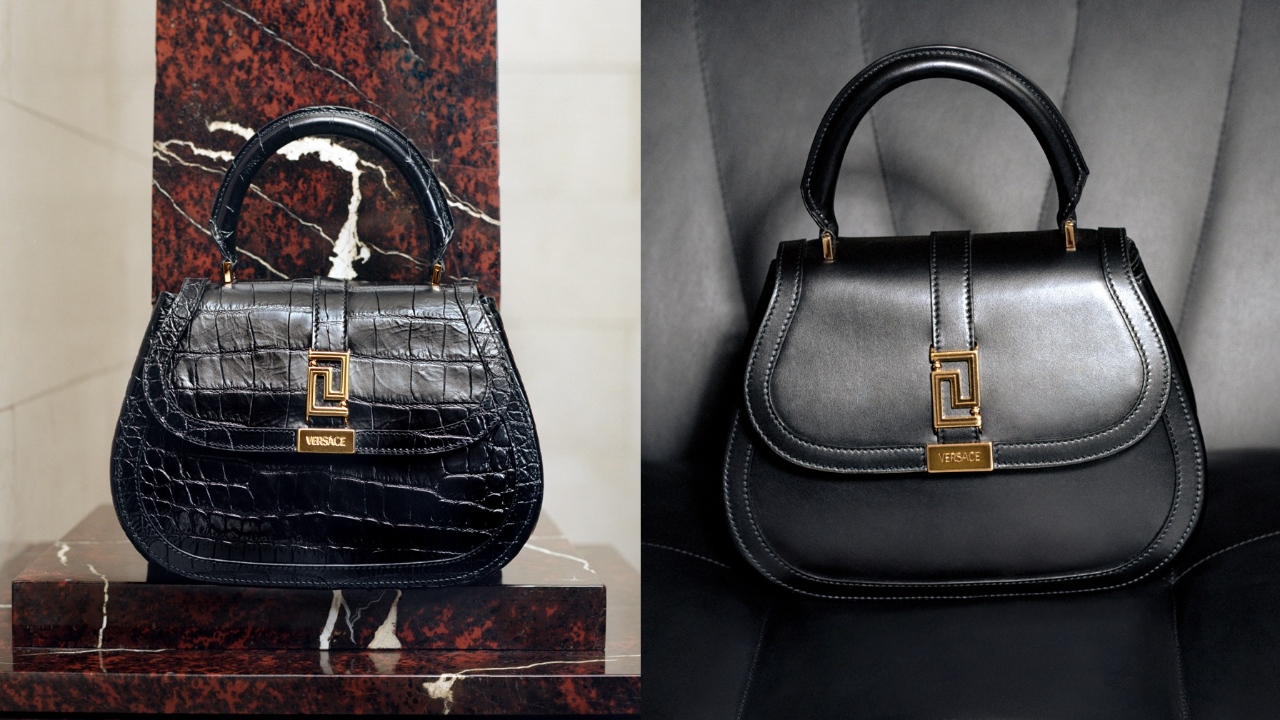 For Fall/Winter 2023, Donatella Versace travelled back to the mid-90s for inspiration and introduces the new Greca Goddess top-handle bag. The bag, created with a structural design for the modern, edgy woman, is covered in either smooth or crocodile-embossed Italian calf leather. The architectural curves and angular cuts on the bag with Versace's signature deep gold buttons are what shape this season's vibe.
---
The Exclusive Baa Atoll Ballet Retreat Turns Heads At Avani+ Fares Maldives Resort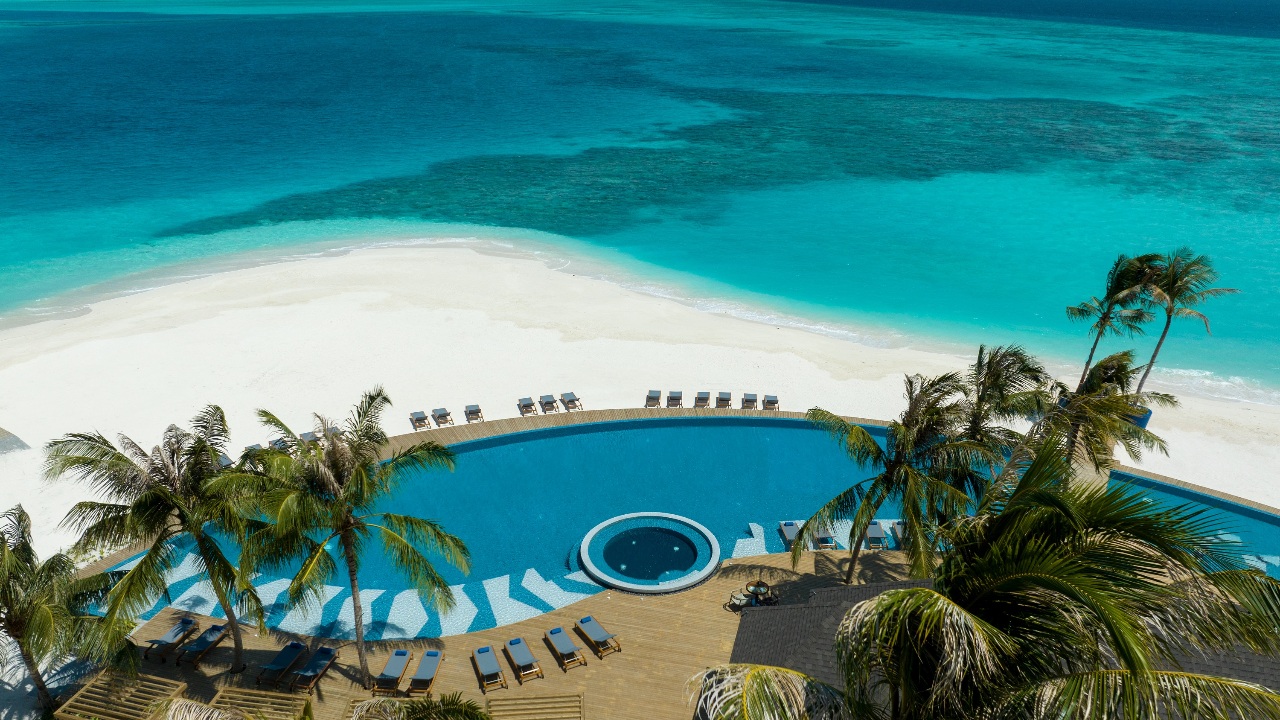 The Avani+ Fares Maldives Resort is more than just a natural island hideaway. Located on the western edge of the heart-shaped Baa Atoll, the resort has introduced the Baa Atoll Ballet Retreat, a classical ballet programme that features Karis Scarlette, a Royal Ballet-trained dancer. Leaving the conventional gym and outdoor exercising behind, this retreat represents holistic wellness and includes the Tutu Tension Release Massage and Dancer's Delight Detox Wrap at the resort's charming AvaniSpa. The Baa Atoll Ballet Retreat is the first ever, organised at Avani+ Fares Maldives Resort, and will take place from 6 to 19 November 2023.
---
Piero Lissoni, Architect, Designer And Art Director Of B&B Italia Celebrates Space Furniture's 30th Birthday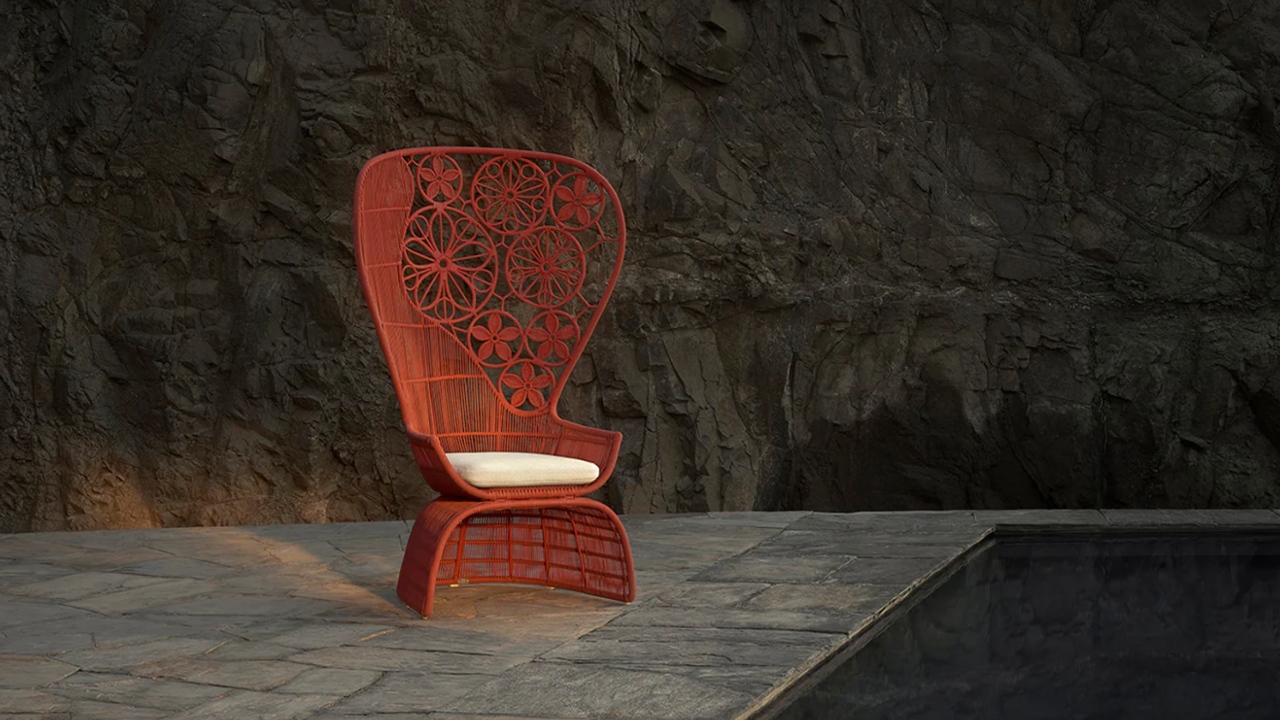 Space Furniture is turning 30 this 20 October, and Piero Lissoni—architect, designer and art director of B&B Italia—will be spending a week at Space Furniture in Melbourne, Sydney and Singapore. Guests, buyers and journalists will be able to meet and interact with Lissoni during a series of talks, interviews and dinners as part of the celebrations. Additionally, Space Furniture Singapore will also relaunch its flagship store, which is currently undergoing a facelift, so locals can expect private events and more appearances by Lissoni.