For its second edition in Malaysia, specifically Kuala Lumpur and Penang, the Michelin Guide has honoured the very best in dining establishments. Dewakan in Kuala Lumpur has been conferred two Michelin stars (one star last year), while the following four are one-starred restaurants (of which one is a new entrant): Au Jardin in Penang (retained), Auntie Gaik Lean's Old School Eatery in Penang (retained), DC by Darren Chin in Kuala Lumpur (retained) and Beta in Kuala Lumpur, which is helmed by Chef Raymond Tham (new).
This quintet now joins a total of approximately 2,817 (as of last year) Michelin-starred outlets across the globe, with emcee Nadia Heng articulating that the quality of a star in Tokyo or Paris is equivalent to a one-starred establishment in Malaysia.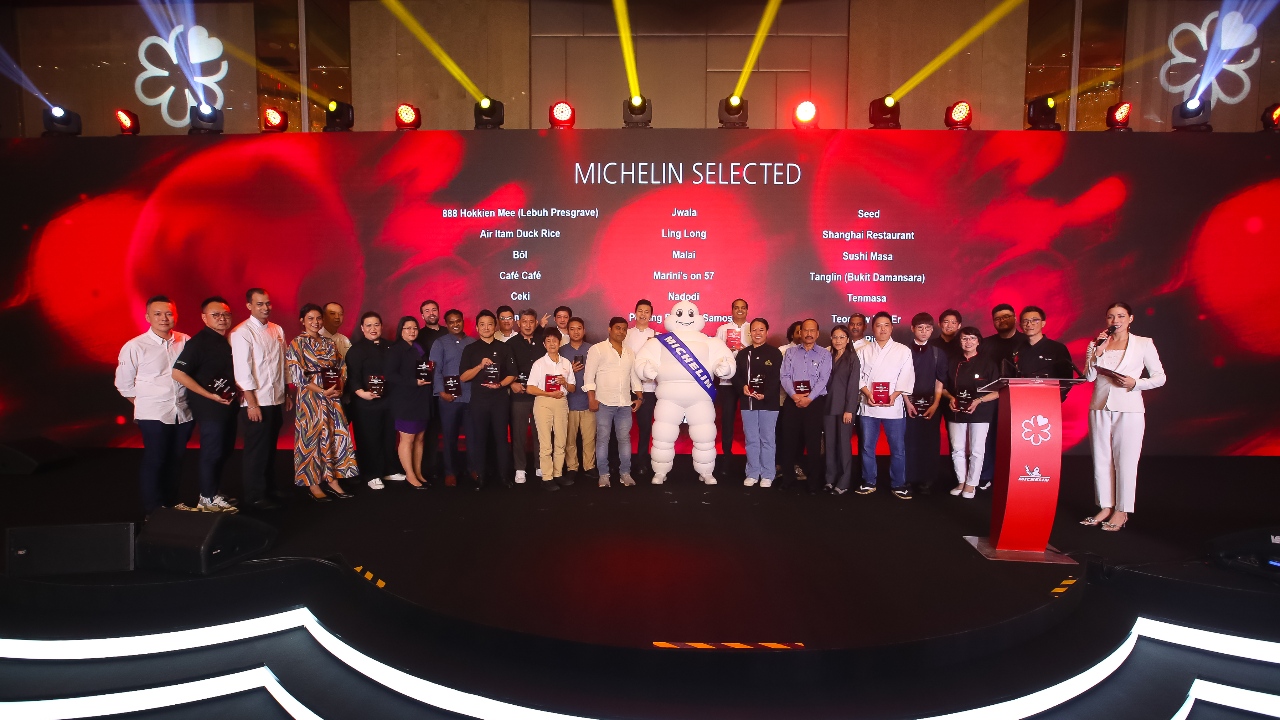 Eateries serving high-quality food at moderate prices are awarded Bib Gourmand outlets, with 14 new additions to the list. A grand total of 45 outlets in Malaysia have earned the Bib Gourmand recognition. There are also 25 new entrants in the Michelin Selected category, with the guide adjudging them as poised on the cusp of either a Bib Gourmand or a Michelin Star.
At the Michelin Guide ceremony held at Four Seasons Kuala Lumpur, Chris Gledhill, Vice President of Business Development & Partnerships of The Michelin Guide East Asia, Australia and Middle East said: "Malaysia has maintained its rich heritage of flavours across time." For him, this appreciation of gastronomy encourages chefs and restaurants to innovate their craft and to preserve their food and cooking traditions.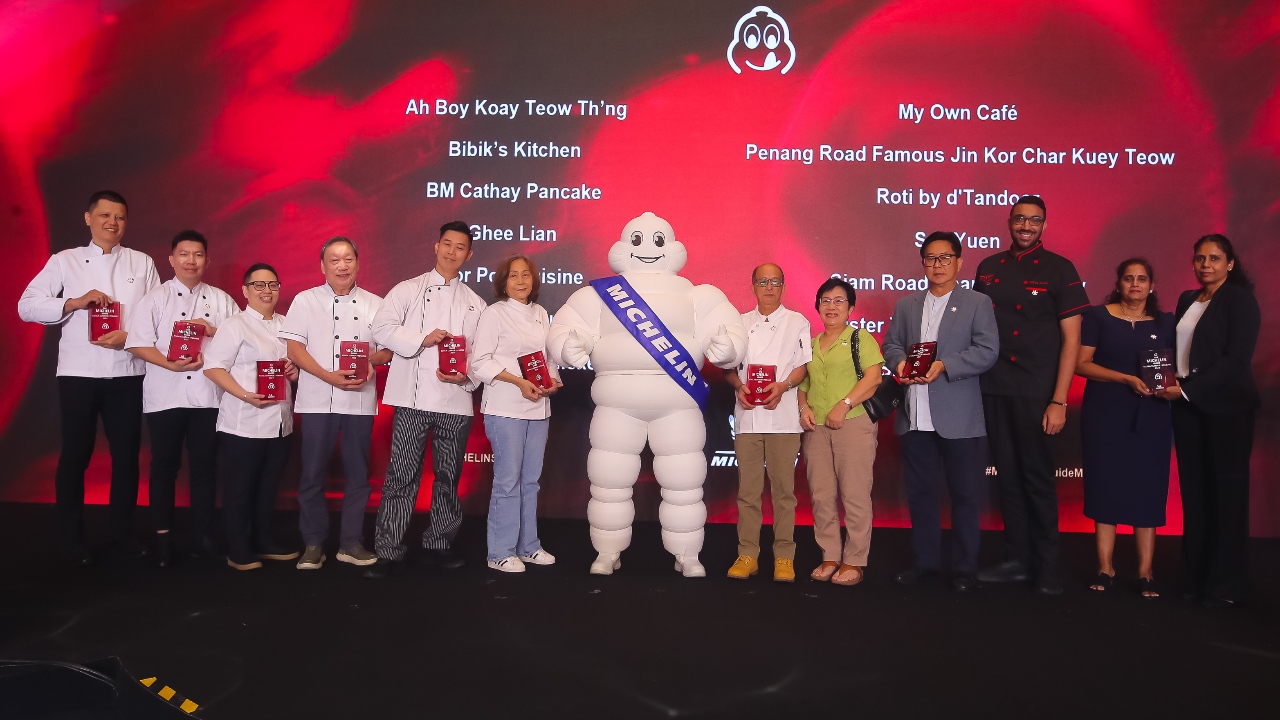 According to the little red book—as the Michelin Guide is known—a restaurant can earn up to three stars, with one signifying that it is "worth a stop"; two that it is "worth a diversion"; and three that it is "worth a special journey".
"The Michelin Guide not only motivates people to travel but also celebrates life and human development. We encourage people to share and broaden horizons," Gledhill says. "We anticipate that with this year's guide, people will find new, authentic dining experiences."
A few other special awards were also awarded during the Michelin Guide Ceremony 2024. These awards are awarded by the fabled Michelin inspectors who recognise the high-level individuals who go above and beyond to make the dining experience unique.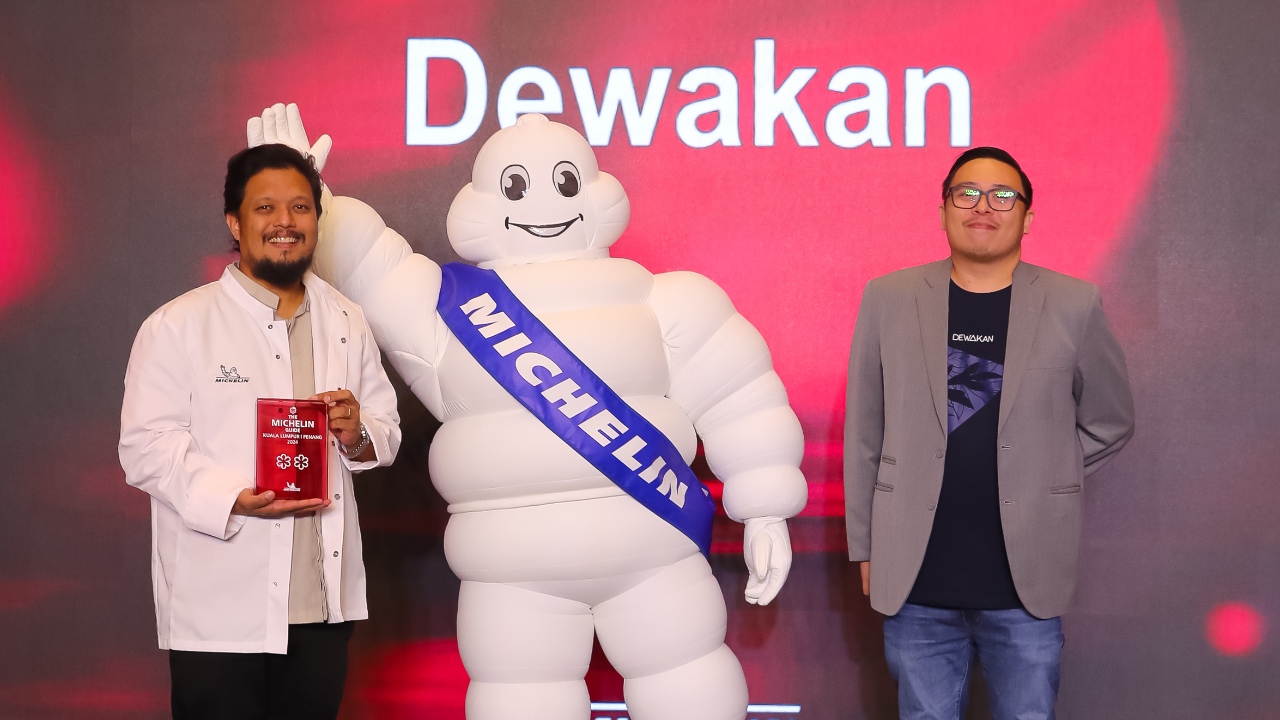 The Opening of the Year Award presented by UOB is a new category for this destination, with chef Remash Thangarai of Jwala getting the plaudits for his unique blend of custom-made tandoors and charcoal-grilled North Indian specialities. The special award for service, to recognise the best front-of-house hospitality, went to Wan Mohd Zulkifeli from Gai by Daren Chin. Meanwhile, Yap Cze Ying of Hide took the sommelier special award. The young chef award, given to "the culinary ambassador of the future" went to Johnson Wong, the chef owner of Gēn. "I don't really know what the criteria is for this award, but this is definitely for the team as I don't work that much," he quipped.
Here is a full listing of all outlets awarded for the Michelin Guide Kuala Lumpur and Penang 2024.
Two Michelin Stars
Dewakan
One Michelin Star
Au Jardin (retained)
Auntie Gaik Lean's Old School Eatery (retained)
DC by Darren Chin (retained)
Beta (new)
Bib Gourmand
Ah Boy Koay Teow Th'ng
Bibik's Kitchen
BM Cathay Pancake
Ghee Lian
Ho Poh Cuisine
Hot Bowl White Curry Mee
Jalan Ipoh Claypot Chicken Rice
My Own Café
Penang Road Famous Jin Ko Cha Kuey Teow
Roti by d'Tandoor
Sek Yuen
Siam Road Char Koay Teow
Sister Yao's Char Koay Kak
Sri Nirwana Maju
Michelin Selected
888 Hokkien Mee (Lebuh Presgrave)
Air Itam Duck Rice
B ōl
Café Café
Ceki
Entier
Fook Cheow Café
Frangipaani
Jit Seng Hong Kong Roasted Duck ice
Jwala
Ling Long
Malai
Marini's on 57
Nadodi
Penang Famous Samosa
Richard Rivalee
Sambal
Seed
Shanghai Restaurant
Sushi Masa
Tanglin (Bukit Damansara)
Tenmasa
Teowchew Lao Er
The Pinn
Wagyu Kappo Yoshida
---