in pursuit of the perfect pairing

The Japanese take the quest for culinary perfection to amazing heights. Cows massaged and serenaded with lullabies produce the best beef, it is said. But does sake aged for seven years to classical music on a boat produce the best sake?
That's certainly the belief, and ethos, behind the Nobu Sake collection, available in all Nobu restaurants including Nobu Kuala Lumpur. Sourced from the Hokusetsu Brewery on Sado Island in the Sea of Japan – operated by the Hazu family since 1871 – the sake was introduced to Chef Nobu Matsuhisa in 1987 by his Japanese rock-musician friend. So impressed was he that Chef Nobu obtained the international rights to sell Hokusetsu, outside of Japan.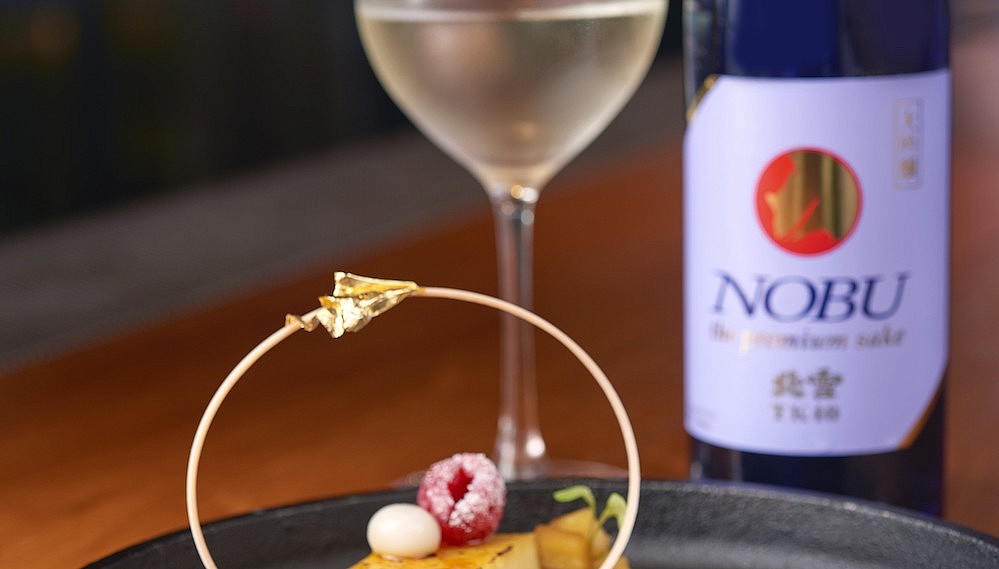 The aforementioned Honjozo Ongakushu Koshu 'Music Sake' (RM90 per glass) is one of the highlights of the collection, melodiously full-bodied. Not all sakes are created in the same way, though, and there is a full range to suit any palate at Nobu Kuala Lumpur, from the sharp, spicy and very dry Honjozo Onigoroshi 'Devil Killer' (RM50 per glass) to the buttery smooth Nobu Daiginjo TK40 'The Premium Sake' (RM160 per glass). Sake connoisseurs, however, may opt for the restaurant's premium trio – Junmai Daiginjo TK40 Genshu Enshinbunri 'Hikari', Daiginjo YK35 Shizuku and Daiginjo YK35 Enshinbunri Nigori (from RM1,800 per bottle) – the highest Hokusetsu expressions that represent the current peak in Nobu's quest for perfection.
---