Synced With Nature
Until the end of time, the holy trinity for luxury resorts is location x location x location. And the master developer's name is God. Exhibit A: Teluk Datai, Langkawi. The bay's gentle curve, its protective hills of ancient raintrees, insects, birds, fish, startling sea cucumbers, champion prawns, stand-up otters and blessed coral, all present themselves to you like a gift of a lifetime.
All that remains to do is to not pave paradise and put up a parking lot. The Andaman's feng shui person, if they engaged one, would have recommended to build in harmony with the earth for maximum prosperity, and the architects probably obliged by minimising man-made boundaries: stay in your capacious suite for its creature comforts, or step out, as you are, and meet real creatures in person. At the sprawling pool, as the rain swept in from the sea, a large monitor lizard regal in its glistering off-black suit plunged in with me. A distinguished permanent resident, I was told.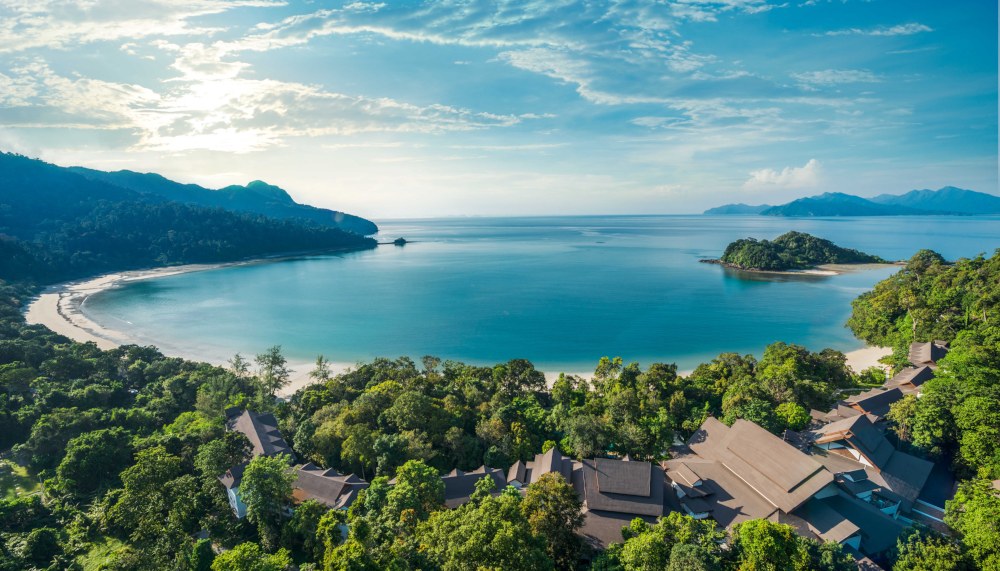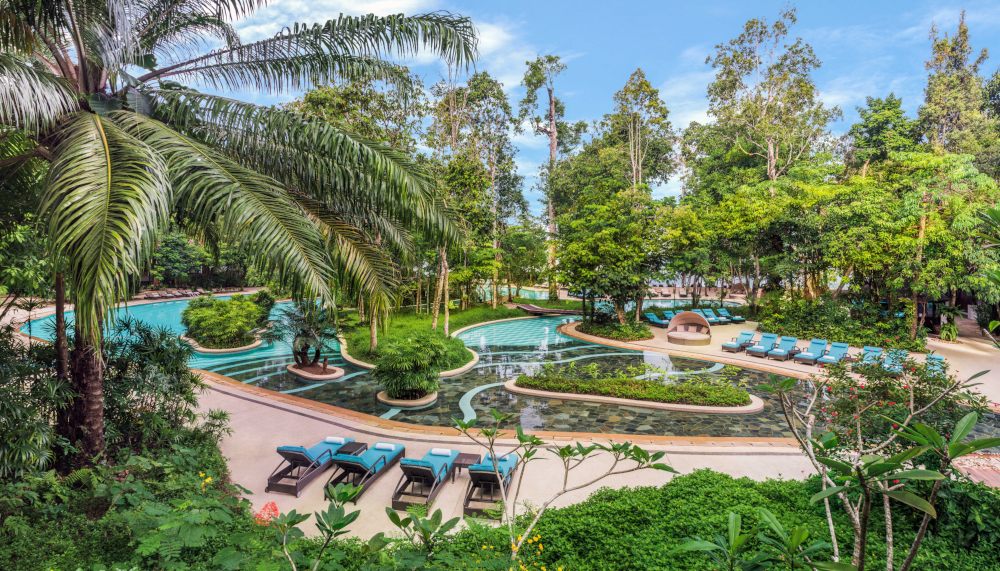 Speaking of nature, it was Langkawi's coral reef and mangrove forests that stood between the island and the Boxing Day Tsunami of 2004, says The Andaman's curator of coral and marine life, Nur Hidayah Husein. The demon wave launched itself from its 9.1 Richter epicentre in northwest Sumatra, racing up to 800km/h, slowing but rising high as it neared where the Straits of Malacca meets the Andaman Sea.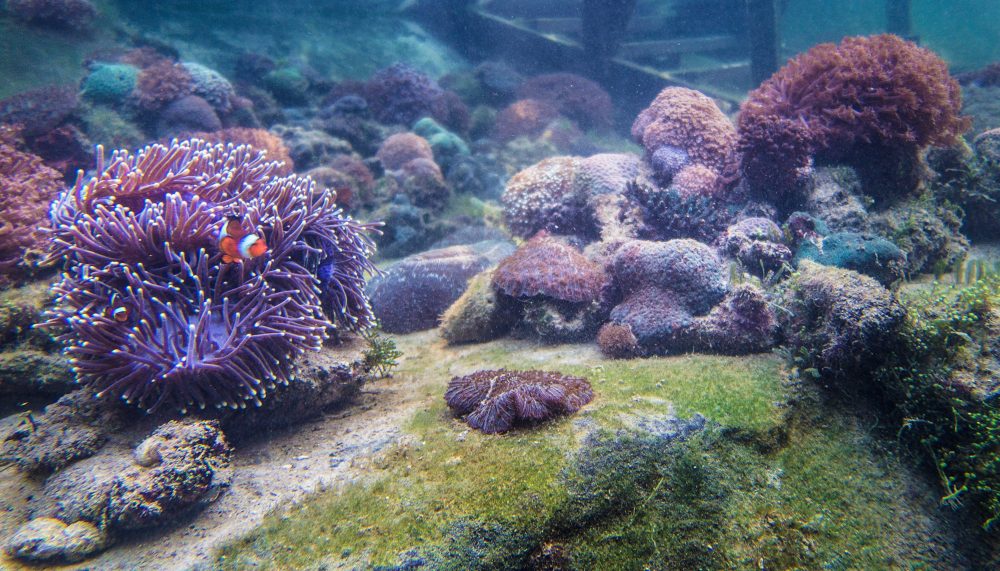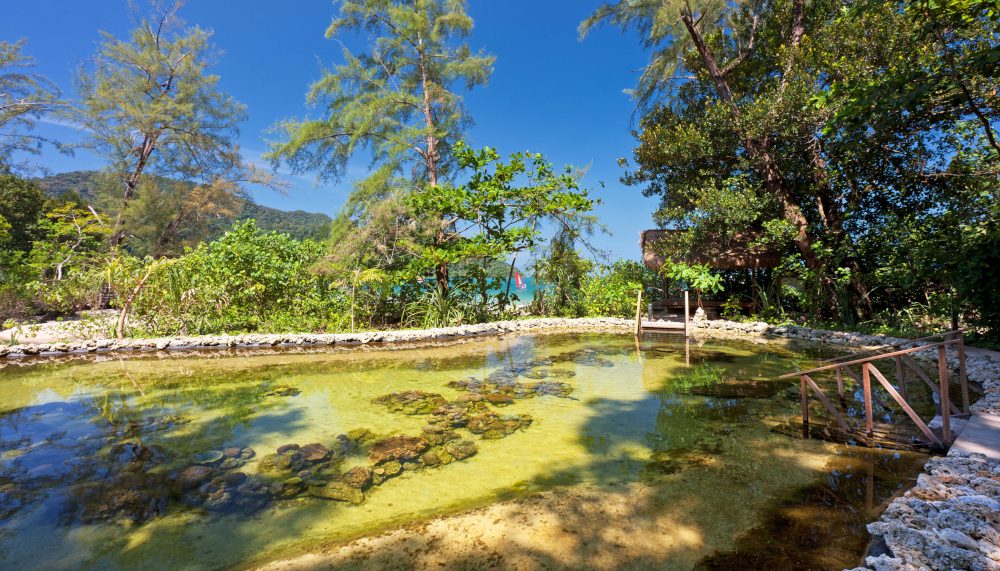 It fell, tripped by Langkawi's 8,000-year-old coral reef before it could smash into the island, where it caused a total of one human fatality. The blessed coral, though, were left in smithereens. Hidayah and her team continue to put the creature back together again with great love and care at The Andaman's Coral Nursery, enlisting guests only too happy to be involved in the effort.
There, you will see that the salubrious gamat or sea cucumber looks like the inner tube of a bicycle tyre, but its ecological value to marine life is gold because it excretes pure sand. Under stress, gamat splits itself in two, each going on to live its own life. Imagine what it could do for you. And you might have heard that clownfish, a.k.a. Nemo, change their sex without an operation, casting light on what we think we know about gender. The Andaman's Marine Lab can be a deep dive into life's mysteries and solutions that we stand to lose to environmental destruction. When you come up for air, go to the exceptional V Botanical Spa on the hillside for catharsis.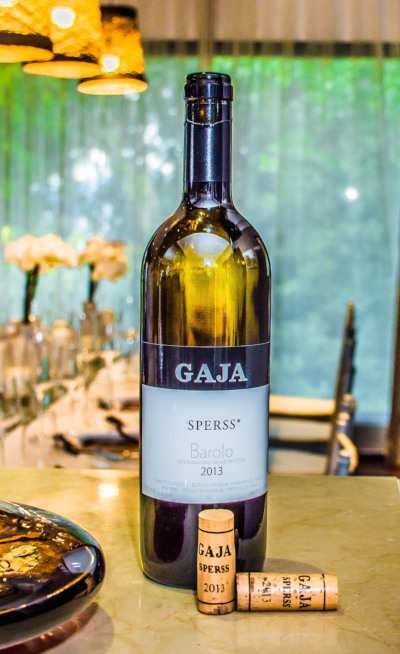 So when Giovanni Gaja visited The Andaman to host Langkawi's first-ever Gaja wine dinner late last year, he talked trees, birds, bees, flowers, grass, legumes, soil, compost, consultants and climate change, with an easy, hands-on familiarity. The wines mainly spoke for themselves over dinner, paired with executive chef Stefano Micocci's artful Italian menu, and co-hosted with Caldbeck Macgregor Malaysia.
This would be unremarkable, except that twenty-something Giovanni is the youngest in the family, and only recently took over his sister Gaia's touring duties. She runs Gaja's global business while his other sister Rossana takes charge of the domestic front. Clearly, they have shown him the ropes, but there is something else.
Karma? Giovanni's father is of course the seminal, game-changing Angelo whose boldness and science transformed Italian wine practice after he took over in the great year of '61. Giovanni's grandfather was also called Giovanni; his great-grandfather was Angelo, and his great-great grandfather, the pioneer who kept faith with Barbaresco when it was in the shadow of the more glamorous Barolo, was Giovanni. The current scion channels the collective wisdom of a five-generation family enterprise, whose matriarchs are honoured in the naming of its wines.
In certain cultures, it is known that when you eat and drink what is served to you by those who mean you well, so will you be. It's the secret of food cooked at home and wine made by an entire family dedicated to the larger cause of its vocation. That night, The Andaman's Presidential Suite was a radiant hearth as we made the acquaintance of Rossj-Bass 2016 from the Langhe, Barbaresco 2014, Ca' Marcanda Promis 2015 (Bolgheri) and Sperrs (Barolo) 2013.
"We wanted to create an intimate ambience that makes our guests feel like they were invited to a dinner party hosted in the home of a family or a friend rather than a wine dinner in a restaurant," says The Andaman's general manager Carlos Tarrero, who was instrumental in making contact with the Gaja family. "We are also very proud to be the first resort in Langkawi to include Gaja on our wine list," adds the aficionado. A quarterly series of wine dinners is now on the schedule at The Andaman for 2019, with premium wines headlining the act.