Hide & Seek
There are numerous plus-points that come with staying at Kimpton Da An, which is sweetly located in the refined, tranquil Eastern district of Taiwan's capital – namely that it offers the best of both worlds, in more ways than one. It is at once thoroughly, refreshingly modern while also remaining respectful of its Taiwanese heritage: simple white tiles line the walls and rooms while intricate metalwork and bespoke furniture appear throughout the hotel, which celebrated its official opening in March.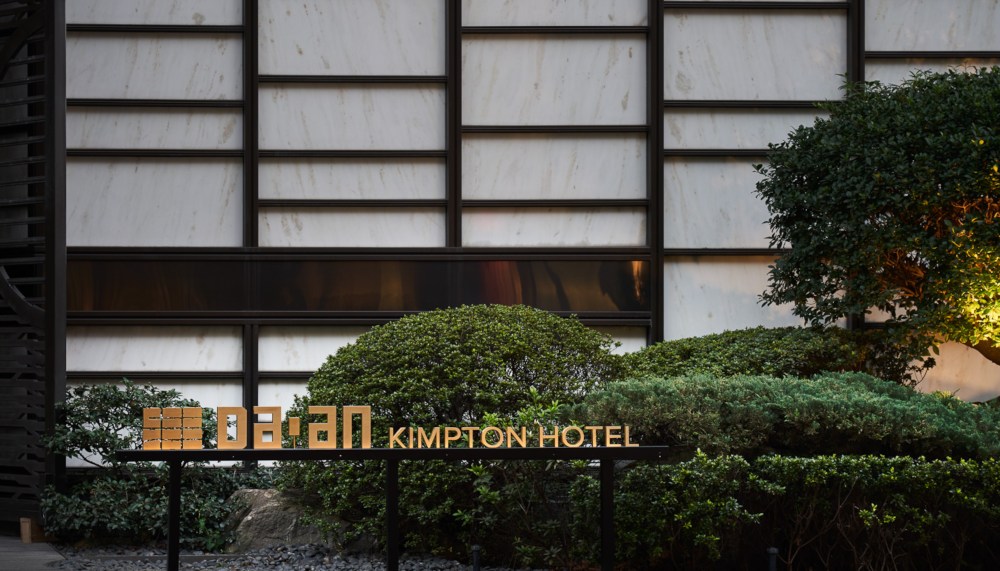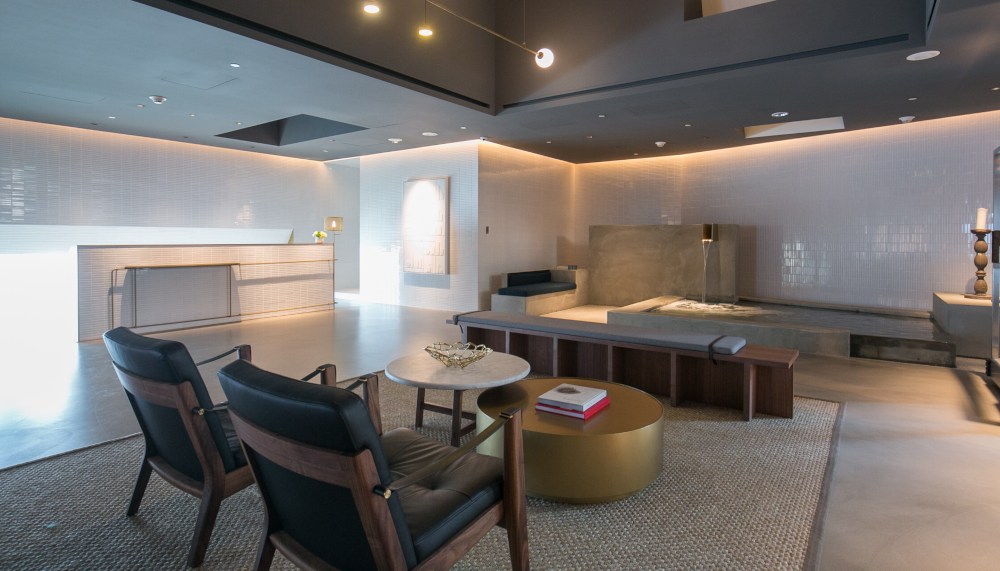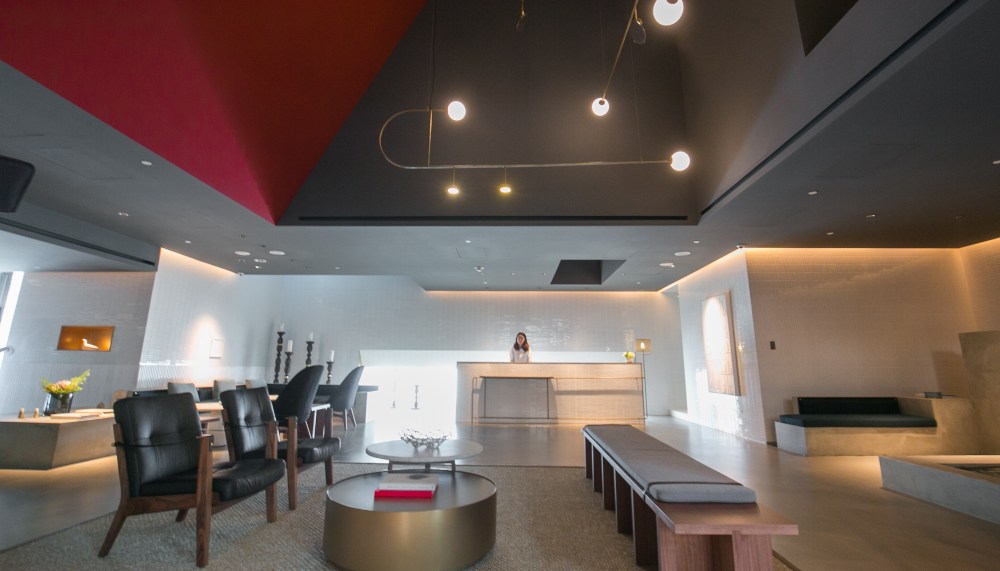 The rather stylish fruit of a collaboration between Malaysia's Cornerstone Partners Group and InterContinental Hotels Group PLC, it is the first ever Kimpton hotel in Asia, making for an interesting development in Cornerstone Partners Group's portfolio. "We had a vision that sprang from one of our partners, who wanted hotel assets for wealth preservation," explains Jason Chong, their Chief Executive Officer. "You can hold them longer and they're self-sustaining – you have both cash flow and appreciation in value. And in Malaysia itself, there aren't many hospitality players – although there's definitely room for that kind of original focus."
Those with an appetite for a buzzing social scene will revel in Kimpton Da An's exclusive rooftop bar, its communal honour bar (there's never been a better place to strike a conversation), and The Tavernist – James Sharman's terrific restaurant upstairs. But you can just as easily retreat to one of its 129 beautifully conceptualised guest rooms (prices range from a TWD16,000/RM2,120 for a King Superior to TWD30,000/RM3,975 for The Da An Suite) to rest and recuperate.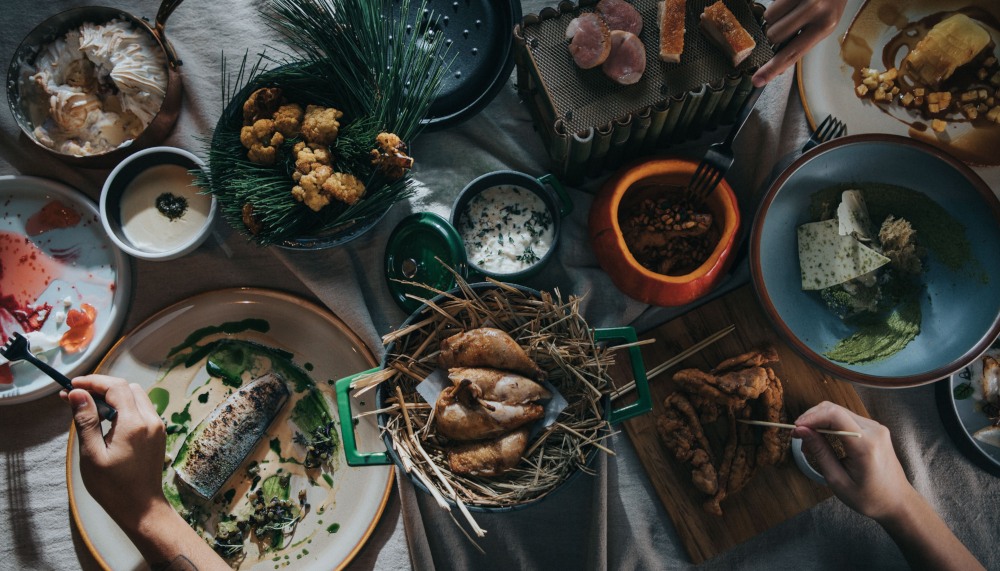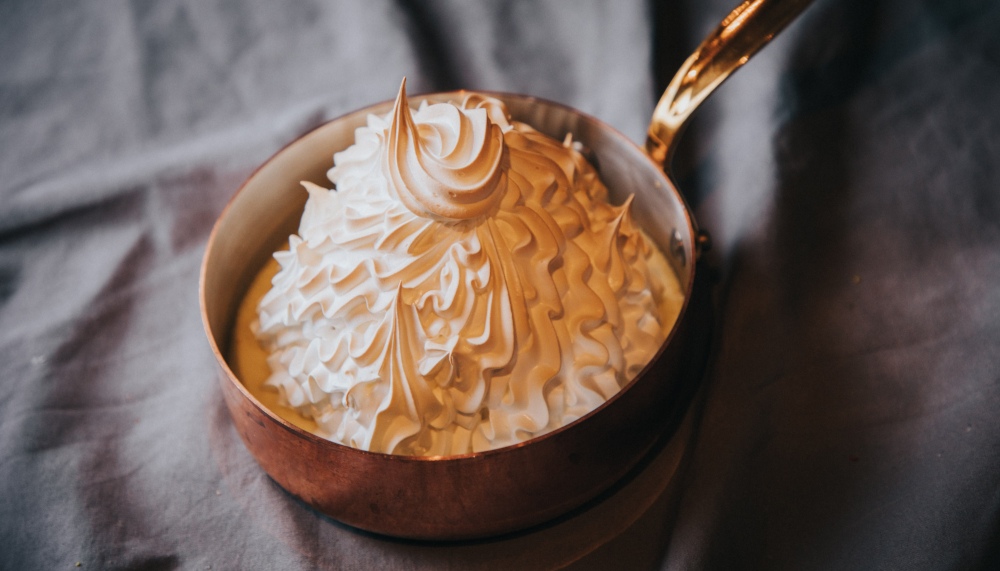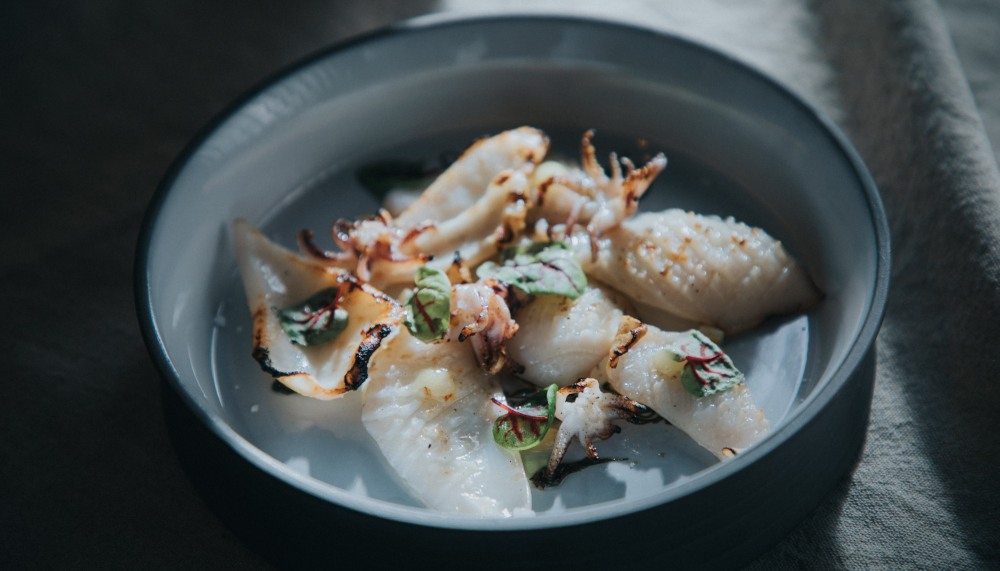 "We try to bring the communal into all of our work," explains Lyndon Neri, one half of architectural powerhouse Neri&Hu, who created the hotel's sophisticated yet unflinchingly clean aesthetic. "We also try to create a sense of oasis, which sounds contradictory but at the same time, complementary. The key is to create that tension between having your own private space, but not so monastic that you lose the sense of community."
Perhaps rather than tension, one can see it as temptation coming from all sides. Every room boasts unusual, unconventional details such as in-room yoga mats, a locally inspired massage tool, and a steam iron brush (well-pressed sartorialists will want to take it home). The hotel is pet-friendly too, which means they'll leave a little teepee and litter tray for your furriest friends – or frankly, "Anything that can fit into our elevator!" is welcome, according to General Manager Matthew Lim.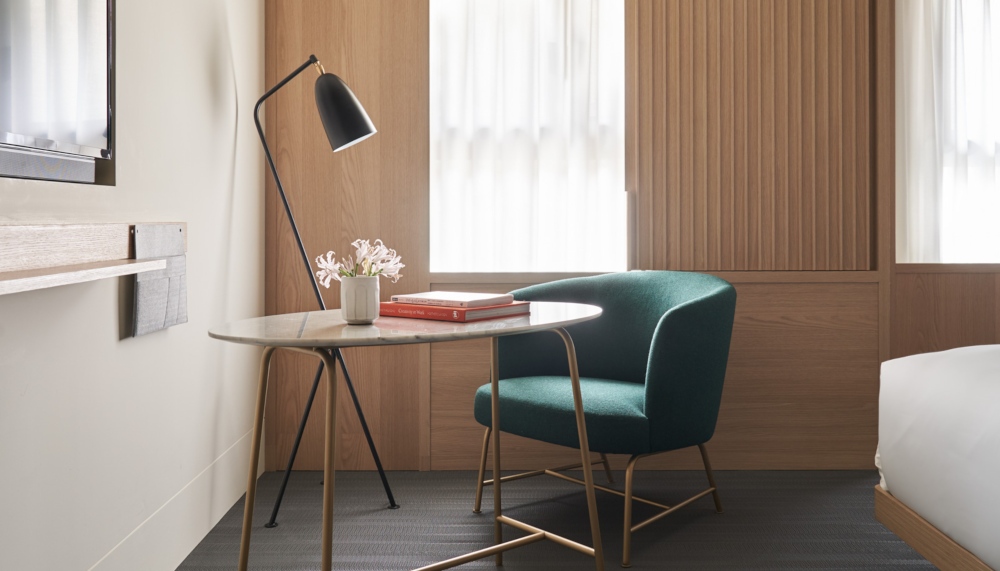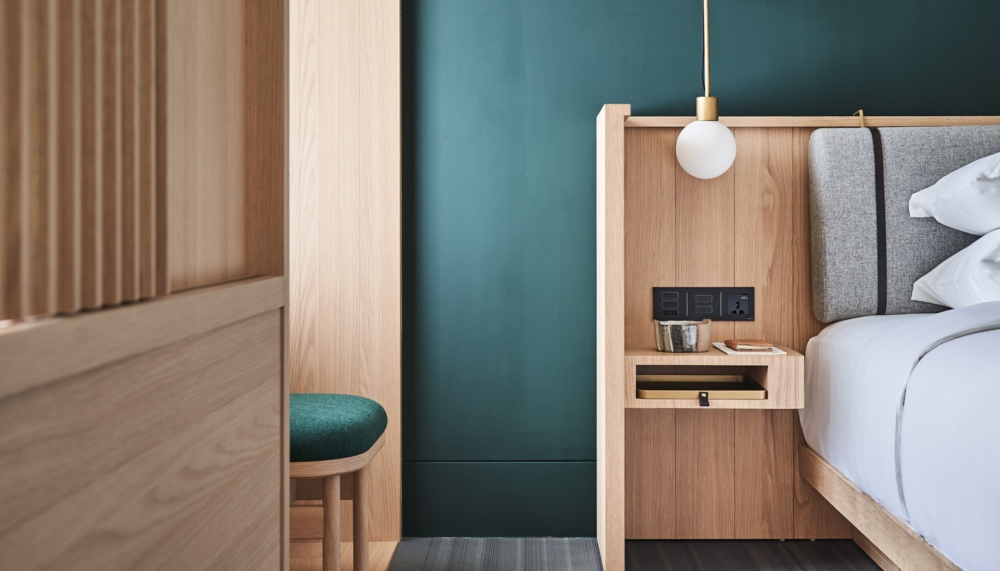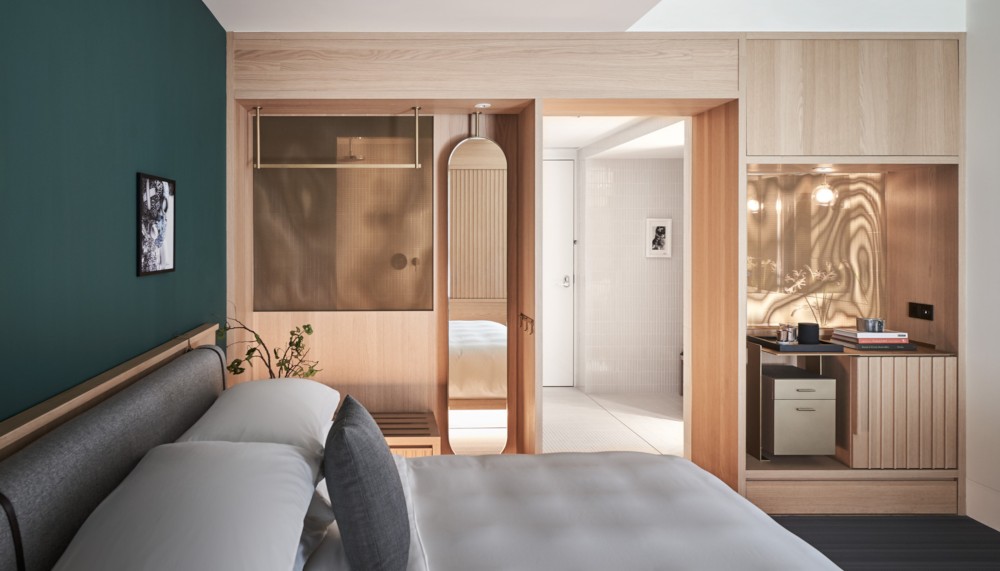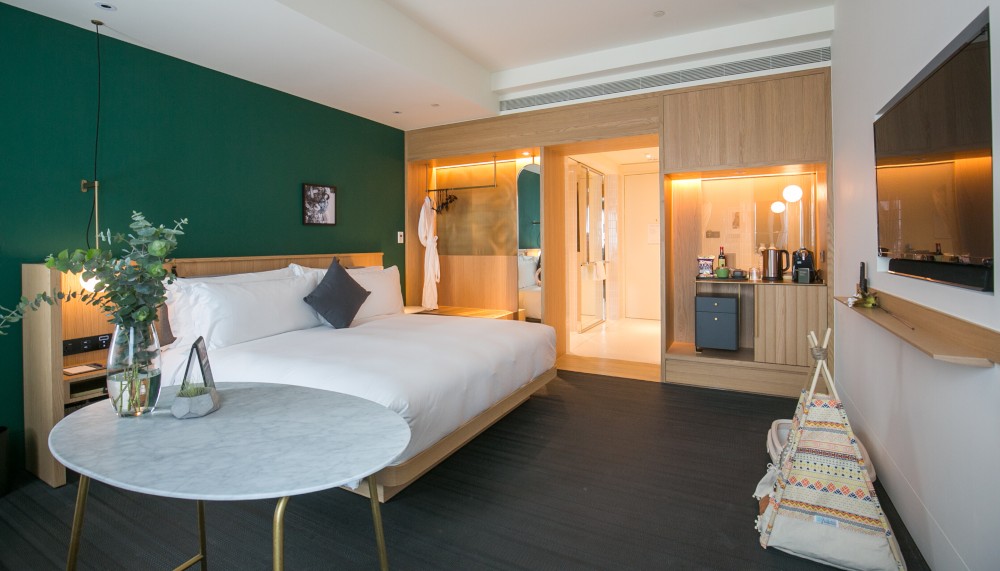 It's really the 'ridiculously personal' experiences – a signature of every Kimpton hotel – that will get you out and about, whether it's their running maps with localised routes, curated wellness programmes, or the staffs' recommendations for Taipei's best street food vendors. Step outside, and you'll immediately find yourself in close vicinity of high-end fashion boutiques, karaoke parlours, hot pot restaurants, and ultra-cool speakeasies – this is Taipei as it lives, works, breathes, and parties.