The Powerhouse
For industrious automotive artisans and engineers, no time or place was as ripe with opportunity as Italy in the 1950s. Many cars from the era survived thanks to those who squirreled them away in barns, or families who passed down a grandfather's GT to younger generations. Until recently, they were just old cars. Now, whether they have "matching numbers"—their original chassis and engines—or not, they are highly coveted.
Here is our series of Italian vintage cars you should invest in, from a 52 Siata to a 63 Iso. To start things off here is the 1953 Fiat.
Read the full series here.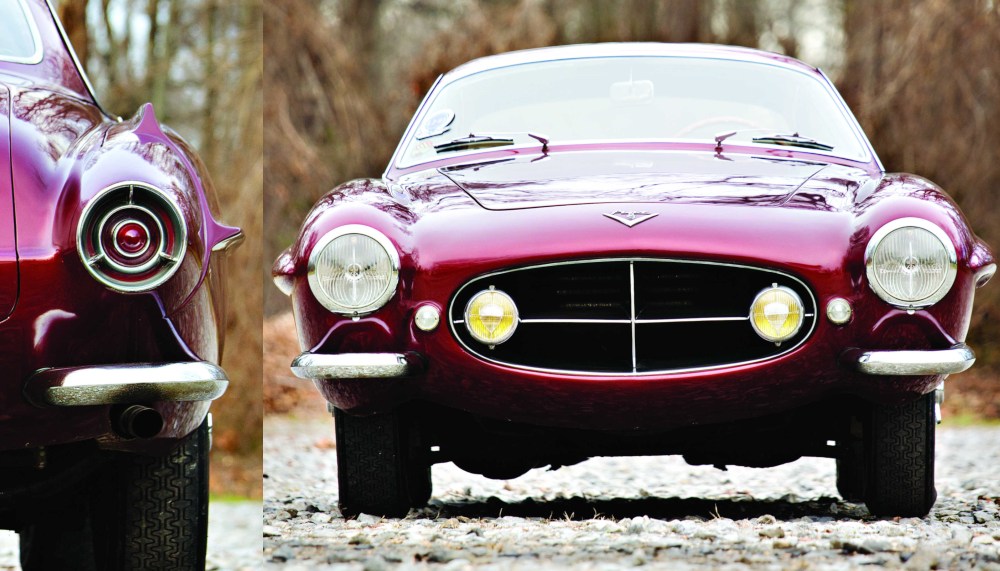 Fiat 8V Supersonic by Ghia
No discussion of unknown Italian marques would be complete without a deep bow to Fiat, whose engines were the basis for many small manufacturers and carrozzerie, including the long-defunct but influential Ghia. Fiat (Fabbrica Italiana Automobili Torino) was founded in 1899 by Giovanni Agnelli and made a name in early competition with contraptions like the "Beast of Turin," a 28.5-liter, four-cylinder monster built in 1910 to beat the land speed record held by Germany's "Blitzen Benz." Following World War II, Fiat reemerged with the tiny 500 Topolino, or "little mouse," and gave Italians an option beyond the two-wheeled Vespas and Lambrettas. The founder's grandson, industrialist Gianni Agnelli, ran Fiat from 1963 until he retired as chairman in 1996.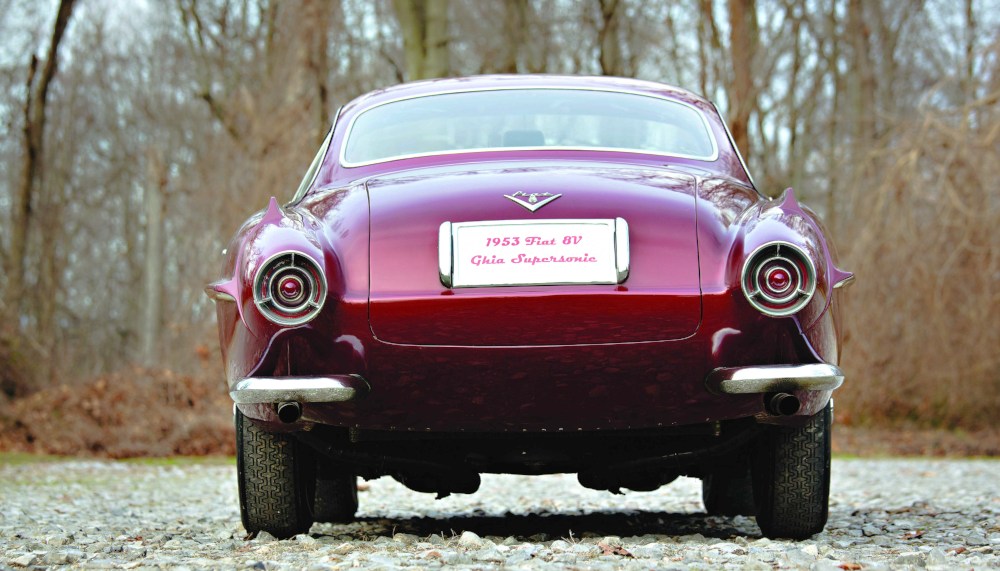 The most ambitious Fiat was the 8V—shorthand for Otto Vu—and refers to Fiat's 1,996 cc, overhead-valve, alloy V-8 engine that made a whopping 113 hp. The power plant for the most exclusive Fiat was initially designed for a luxury sedan that never saw production. But a small run of 114 8Vs was made from 1952 to 1954, most of which were designed by Fiat's own special body department, as well as coachbuilders Vignale and Zagato. One variant—the 8V Supersonic created by Ghia stylist Giovanni Savonuzzi—showcased Jet-Age fantasy and the era's most aerodynamic styling. Ghia was established by Giacinto Ghia in 1915 and was at the height of its fame during Savonuzzi's tenure in the mid-1950s working with American manufacturers, especially Chrysler designer Virgil Exner, giving Americans a taste for Italian automotive style.