Chosen One
Dennis Lau's prowess on the violin, an instrument he says best resembles the human voice, has led to full length albums, concerts and collaborative singles with a diverse set of artists. The prodigy started on the piano at the age of three, and turned to the violin by the time he was eight. Several years back Dennis Lau caught sight of Chinese-American superstar Wang Lee Hom playing a dragon-shaped guitar. Instantly smitten, he discovered that the guitar was the handicraft of luthier Alistair Hay a custom designer at Emerald Guitars out of Cavanacaw, Ireland. It took a lot of persuasion on Lau's part before Hay relented and built Low's Phoenix violin and then crafting the Dragon violin. Both musical devices would not look out of place in a museum for modern art or on-stage at a rock concert.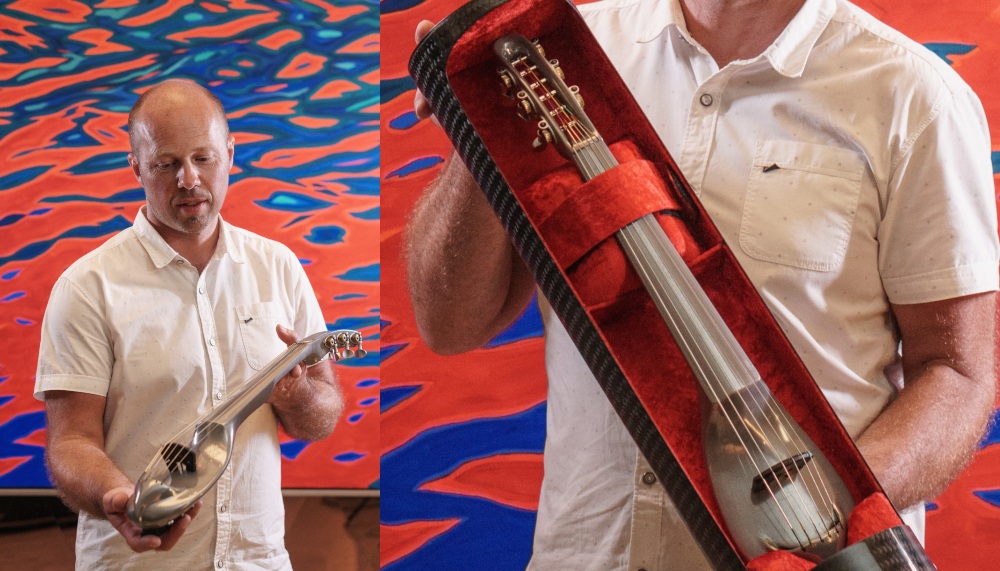 READ MORE: Dennis Lau Unveils Next Big Concert
"It's taken me 20 years to perfect the technique of building instruments with carbon fibre. The idea struck me when I was part of the technical team of an F1 boat racing crew," Hay says. For the third commission by Dennis Lau, Hay had carte blanche by Lau and produced The Chosen. Hay says, "For this third piece I wanted the audience to focus on the musician and less on the violin."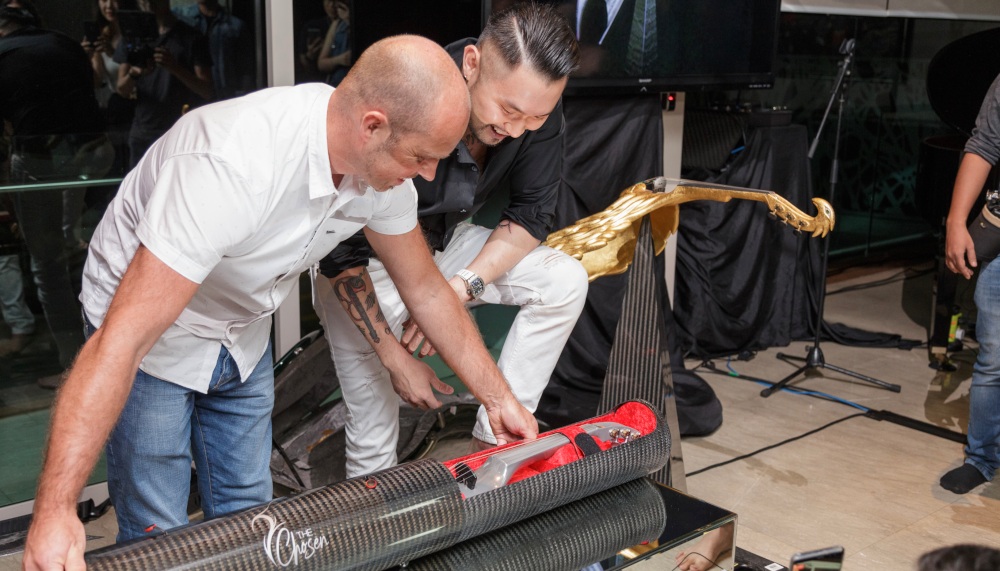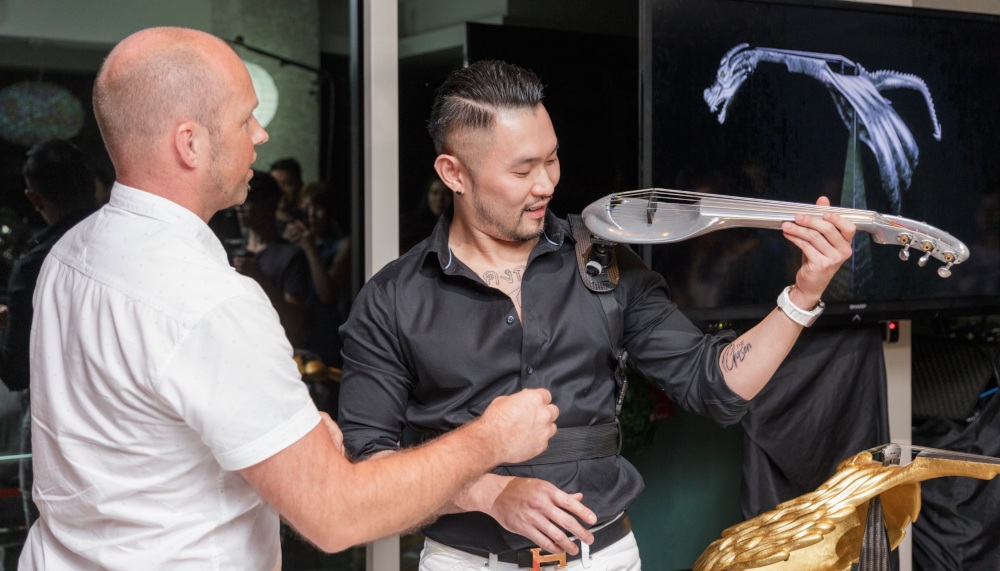 He achieves this with a sleek tear-drop shape, fastened to Lau's body via bespoke harnesses which allow the violinist to position the instrument out of the way when he sits to play the ivories. "I am pleased beyond words, I really love this violin. Alistair's instruments are well-rounded and sound amazing. I can't wait to treat music fans to the sounds of this beautiful violin," Lau says, adding that the instrument will debut at his concert – also entitled The Chosen – in June.