The appeal of the Macallan Double Cask is in the way it marries two different characters from two types of sherry-seasoned casks: those fashioned out of American oak, responsible for lighter vanilla and citrus flavours, and its European equivalent that imparts a sweeter, spicier personality. The balance between the two is what dictates the ultimate experience of each Double Cask expression. The master artisans and craftspeople of The Macallan are the ones behind these decisions, and behind the exacting processes of creation. Like, for instance, the drying and seasoning process for the casks, which takes up to five years.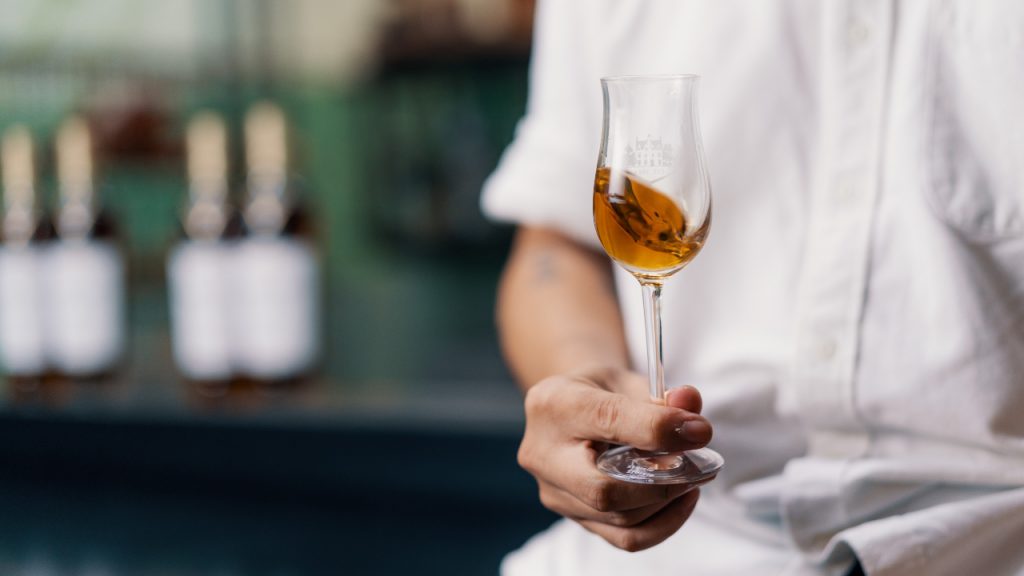 Around the world, such mastery of craft can be found across different fields. The Macallan has found one such kindred spirit in Kuala Lumpur. Shin Chang is an architect who trained in Melbourne, before returning home to Malaysia to ultimately found his own design firm, MentahMatter. Shin specialises in revitalising old buildings, crafting contemporary and usable spaces out of them without obscuring the original personality.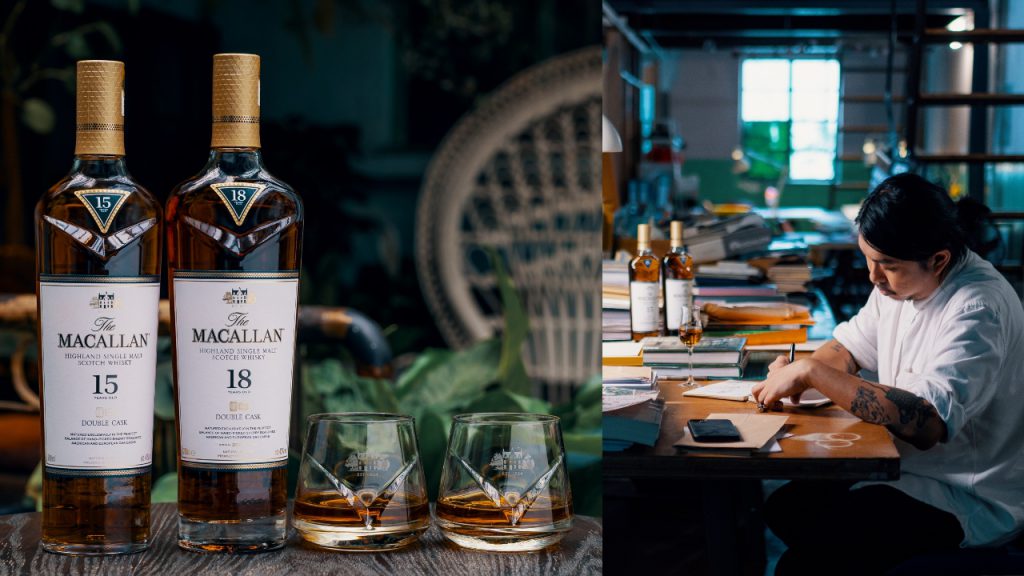 READ ALSO: The Macallan's New Double Cask Scotches Add Cheer To A Difficult Year
His more notable projects include REXKL, an event space and retail hub constructed out of a mid-century cinema, and Chocha Foodstore, which operates out of a colonial-era shophouse on Petaling Street.
Most of Shin's projects revolve around the harmonising of two opposing viewpoints – traditional and modern, for example—and finding the right mixture of contrast and balance that will allow the space to succeed. He also is keenly aware of the subtle, subsurface qualities that influence a venue's demeanour – like how sound can affect the sense of space, or how light affects movement. As the owner of Joloko as well, one of Kuala Lumpur's trendier nightspots, Shin is no stranger to what makes a good drink. 
It is because of these philosophies – which align so remarkably with The Macallan – as well as his ambitious vision and dedication to his profession, that whisky-maker is collaborating with Shin to mark the launch of The Macallan Double Cask 15 and 18-year-old. It is through his story that local whisky connoisseurs can re-discover the values and passions that The Macallan prizes the most.
The Macallan's new 15-year-old and 18-year-old expressions are now available for online purchase here.
For more information and updates, please follow The Macallan Malaysia on Instagram.