In 2011, Louis Vuitton made a definitive statement of its commitment to high watchmaking by acquiring outright a highly reputed independent manufacture in the Geneva-based La Fabrique du Temps. It came with some real pedigree; its founders, Michel Navas and Enrico Barbasini, are watchmakers and complications experts who spent time at Gerald Genta, Patek Philippe, and Franck Muller. As an independent, their commissions include a tourbillon calibre for Laurent Ferrier. At the point, Louis Vuitton, an iconic luxury brand, already had a significant horological contribution in the Tambour collection.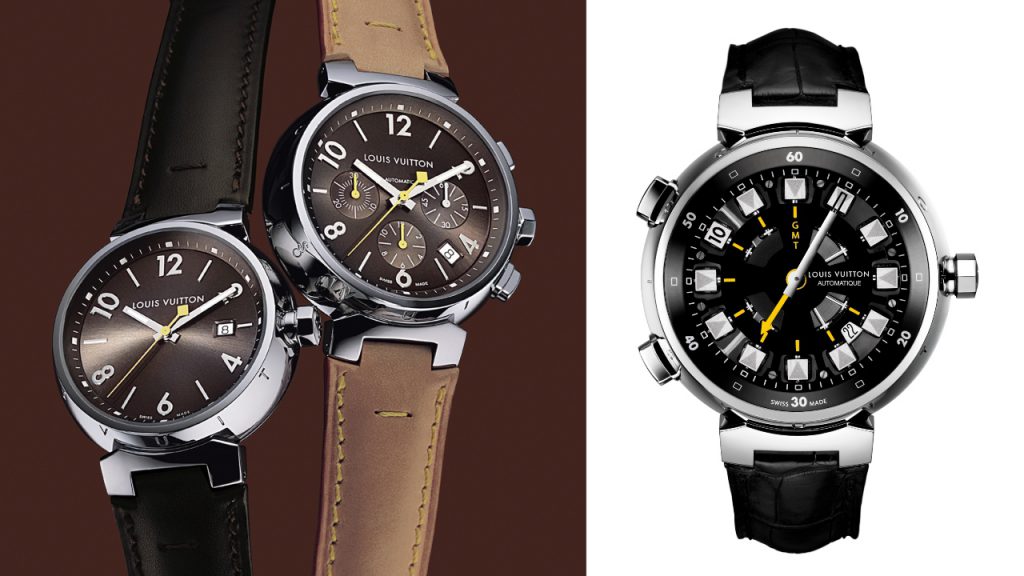 First seen in 2002, the collection's defining characteristic is its trapezoidal case profile – wider at the caseback than at the bezel. It takes its cue from its name, which means 'drum' in French. The Tambour is distinctive and often colourful and playful, with designs that are especially quirky by the usual standards of the hobby. It boasted an array of mechanical calibres that would perk the interest of any watch fan; often travel-themed, the collection is no stranger to chronographs, world timers, regatta timers or GMTs – and even saw a minute repeater.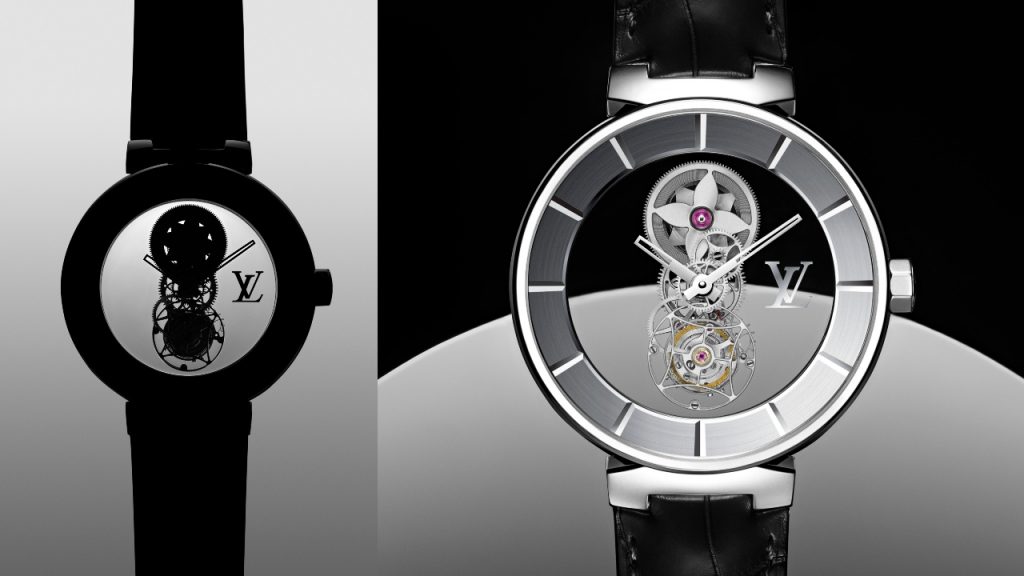 It was also a platform for some refreshing watchmaking. None is more emblematic than the Tambour Spin Time, first seen in 2009 with a unique calibre that, as it happens, was tasked to the still-independent La Fabrique du Temps. The Spin Time must be seen to be understood – or believed, really. It indicates the hour through twelve blocks mounted on radial stems, which can each be flipped to denote the time when needed. At the top of each hour, the current block will flip back over, and the next one will be instantly activated. The mechanism defies comparison, but can be described as a type of jumping hour. The most recent execution of this mechanism is the Spin Time Air, released in 2019, which supports the movement on transparent sapphire layers that give the illusion that it is floating.
A similar 'suspension' of the movement is seen in the Tambour Moon Mysterieuse Flying Tourbillon of 2018, another product of La Fabrique du Temps which showcases the flexibility of the Tambour format. Here, the movement, arranged in a single line, is surrounded by empty space in a classy mechanical display. The case is tweaked from the traditional Tambour as well, with a concave caseband for a more streamlined silhouette.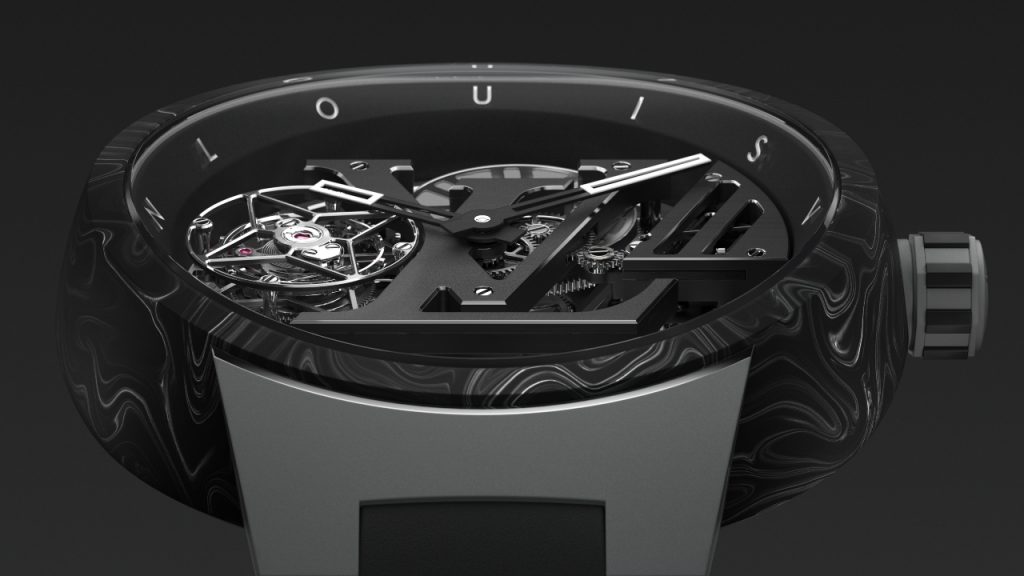 The Tambour has many daring things in store, if Louis Vuitton's latest high watchmaking novelty is anything to by. With this year's Tambour Curve Flying Tourbillon Poincon de Geneve, it embarks on a more unabashedly contemporary direction. At 46 mm in diameter and 12.75 mm thick, it is not an understated presence, and the now-convex take on the Tambour case furthers the futuristic air. The most eye-catching aspect of the watch is the caseband, which is made of a proprietary material called Carbostratum. It is a carbon fibre laminate, but one with a unique twist – the carbon layers are oriented at random. "Usually, carbon fibre looks like a cold material, but Carbostratum gives the watch a soft touch and warm, unique design – like dark wood," Navas says. "We almost could call is 'organic carbon'… it is different from forged carbon, it [has] a unique and exclusive touch." It takes eight hours to make a single case, and each watch will have its own distinct pattern.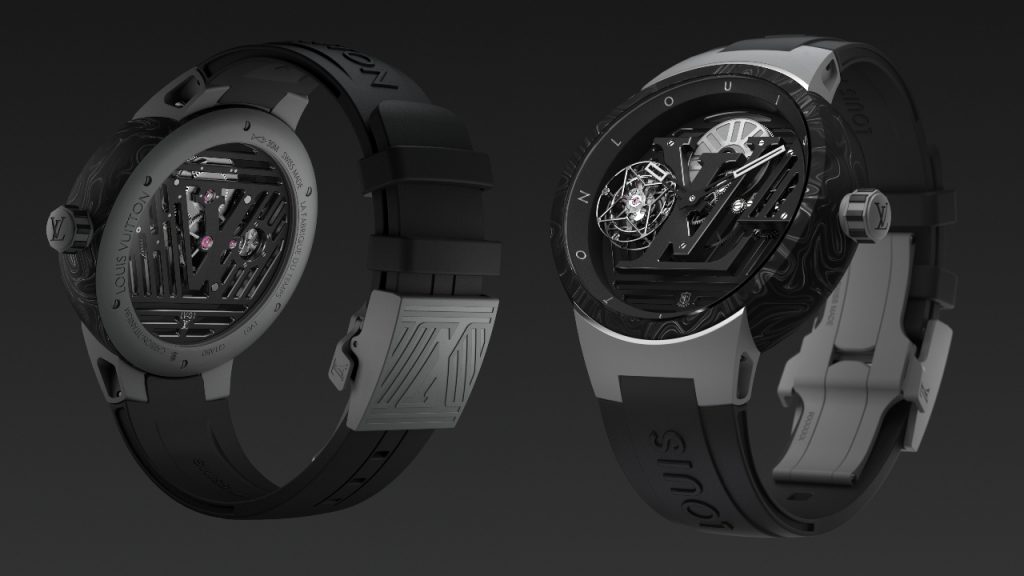 The rest of the case elements are titanium, making the watch reasonably lightweight for its size. The hand-wound movement is largely visible through the skeleton dial, and sports a tourbillon at 9 o'clock with a carriage inspired by a classic Louis Vuitton motif. The visible plates and bridges are black and slashed through for an industrial look, and incorporate the 'LV' logo in its architecture. The Poincon de Geneve, a seal denoting exceptional craftsmanship and reliability, is in plain view at 6 o'clock.
Available also in a bejewelled execution consisting of 354 diamonds, the new Tambour Curve is a promising sign of Louis Vuitton's continuing interest in horology. "Everyone knows Louis Vuitton for trunks, leather goods, ready-to-wear shoes, etc… but the brand is very young in the watchmaking field so for me it is a real challenge," Navas says. "But we have been able to gather all the skills necessary for the realisation of the most beautiful watches."