The pandemic-prompted hiatus for many restaurants has fuelled a surge of creativity and even enhanced sensitivity towards life. These two factors are enmeshed in a new vegetarian tasting menu in Kuala Lumpur which relies on being entirely sustainable and is, undoubtedly, creative in its execution – extending the parameters of what one might perceive vegetarian menus to be. A strong proponent of sustainability, the co-proprietor and executive chef of Flour restaurant Yogesh Upadhyay (known to all as Chef Yogi) grows pesticide-free okras in his garden and offers hand-sewn dinner menus – with hand-stuck lettering on its menu holders – to drive home the concept of sustainability. He has long championed progressive cuisine founded on French-Indian flavours and techniques, and exhaustive sourcing to secure ingredients which rarely make its way to Malaysian shores. Now, with this menu, he also applies an added philosophy of zero-waste in the using every part of his ingredient for the menu.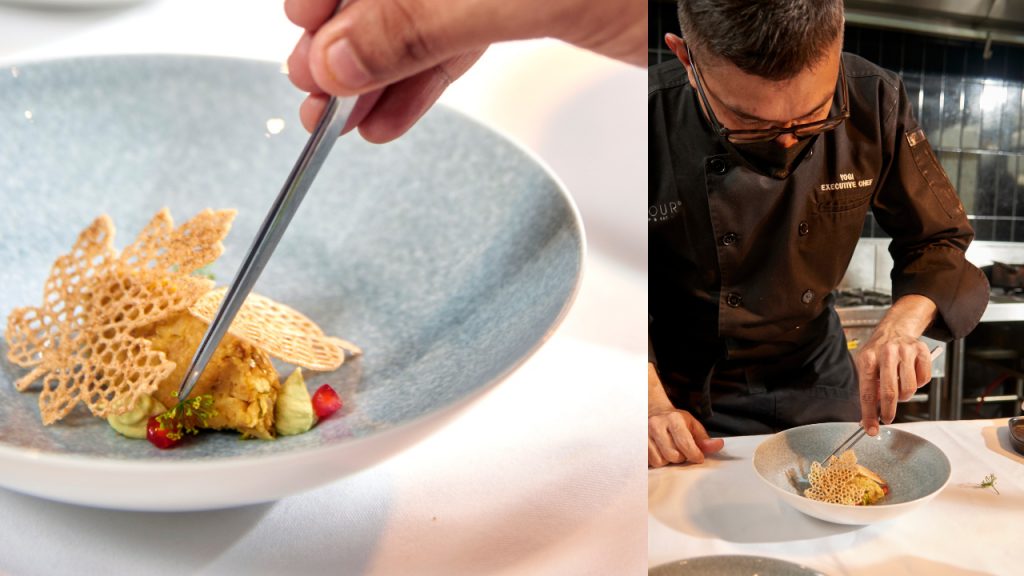 This third iteration of his tasting menus at Flour (the earlier two being winter and summer) is one borne from his own childhood memories and formative training. In his menu preamble, Yogi dedicates the menu to both his father Keshavial Upadhyay – also a restauranteur – and Roumen Draganov whom Yogi trained under. They were both vegetarians and are credited as twin forces of inspiration by Yogi in this Mother Earth menu (RM395++ per pax). Each of the 11 courses on this menu is predicated on Ayurveda principles where the right diet begets good health and prevention of illness. Yogi then reconciles this five-millennia wisdom with Flour's stated ambition to 'redefine, recreate, reinvent' Indian food into a modern culinary experience.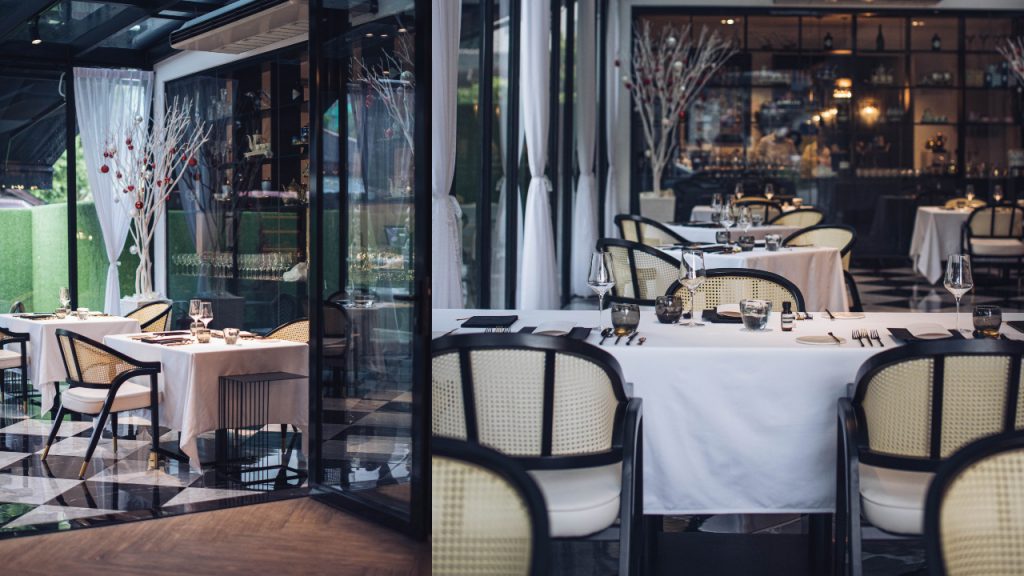 Inside Flour restaurant, which feels comfortingly familiar for regular patrons, the menu opens with the signature Birds Nest – another familiar offering redolent with chocolate, spice and toothsome shavings of okra. This is followed by a spiced water sphere and a "Plant in a Tart" bursting with vegetal and herbaceous tastes, the first culinary signposts to mark what Yogi calls his "leap of faith" in devising a meat-free menu, using spices, herbs, leaves and fruits to achieve his ideals.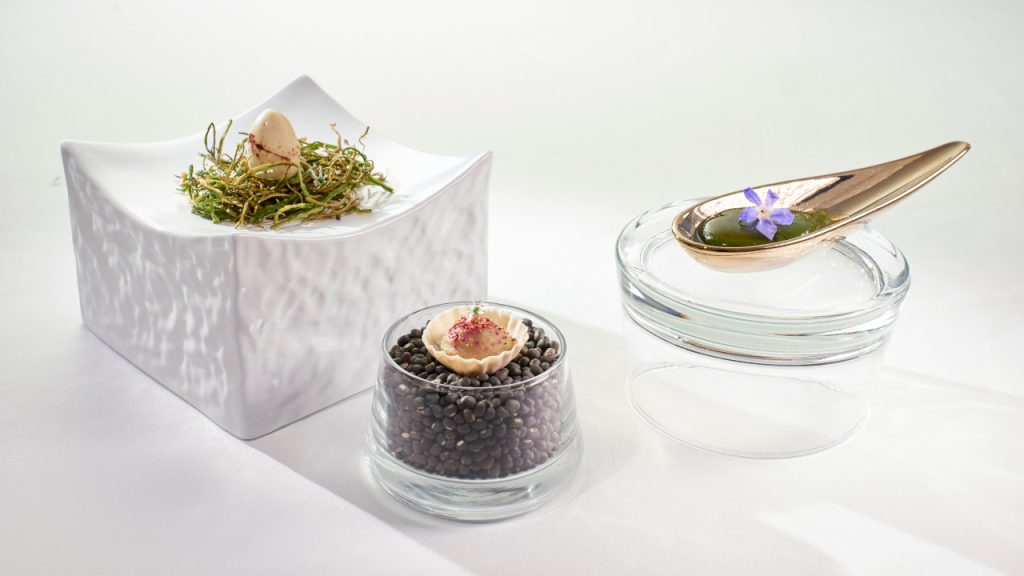 What becomes apparent to diners quite quickly is that this menu is dedicated to an introspective enjoyment of cuisines. Various ingredients are combined to best effect, such as cumin brushed flour twill in the reinvented samosa, and the crystallised Spanish cherry tomato on a bed of Indian caramelised shallots, pine nuts and basil. This clever contrast of ingredients sharpens the diner's focus on the interplay of the flavours, textures, aromas which the menu is designed to elicit. Of course, it also demands that diners really get the experience of embarking on a journey of discovery, alternately nosing, tasting and savouring the heady mix of profiles.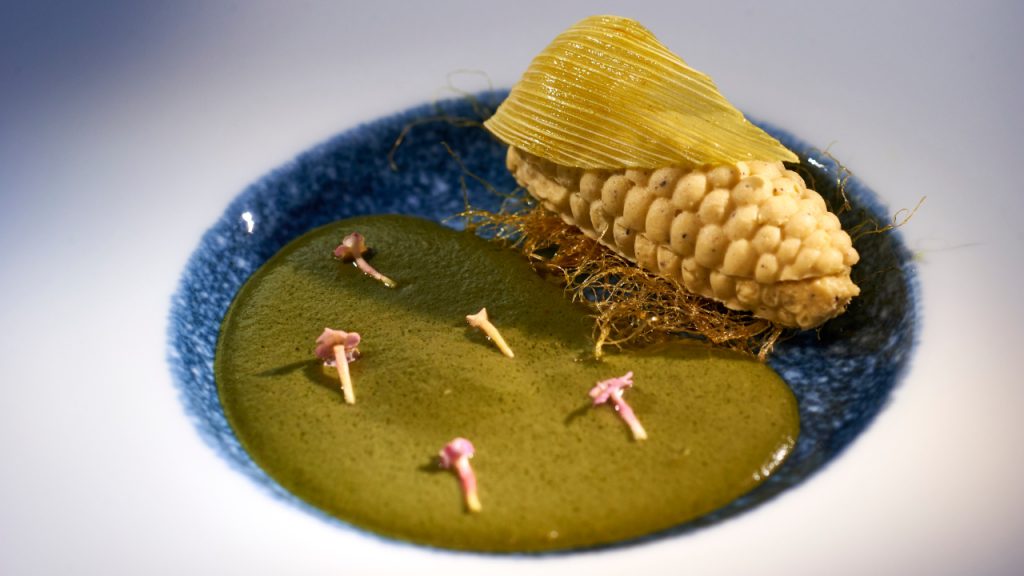 "This menu is designed to be more delicate and distinctive, than my previous menus," Yogi reflects. Much of it is a consequence of working with the produce, where a real understanding is required to execute. He draws the example of the Scarpeta, which offers American russet potato, green pimiento lamulo, cauliflower, green peas and Jerusalem artichoke with a dressing of gorgonzola. That the artichoke is placed on top, as opposed to being cooked into the potatoes, is to ensure its tastes stand out, it being a root crop similar to the potato.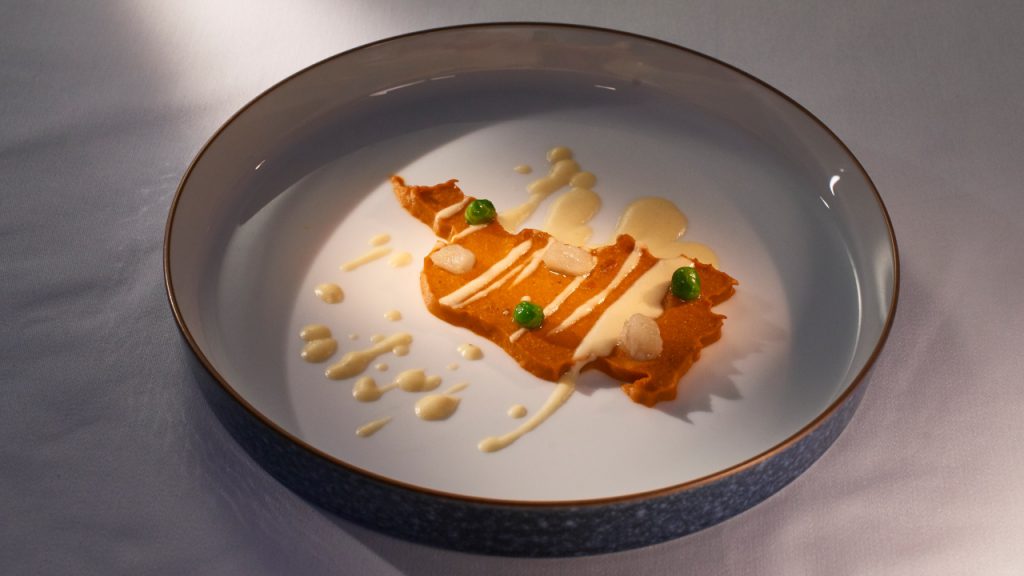 In place of umami bombs (usually a combination of uni, wagyu, toro, caviar) which are de rigour in many dining rooms, Yogi goes for the more challenging option of an ajwain sauce, to tease out its three component profiles; bitterness, salt and pungency. "Used correctly, it gives you the umami of your life." This becomes the sauce to the roasted brinjal ravioli in the capriciously named It's Complicated.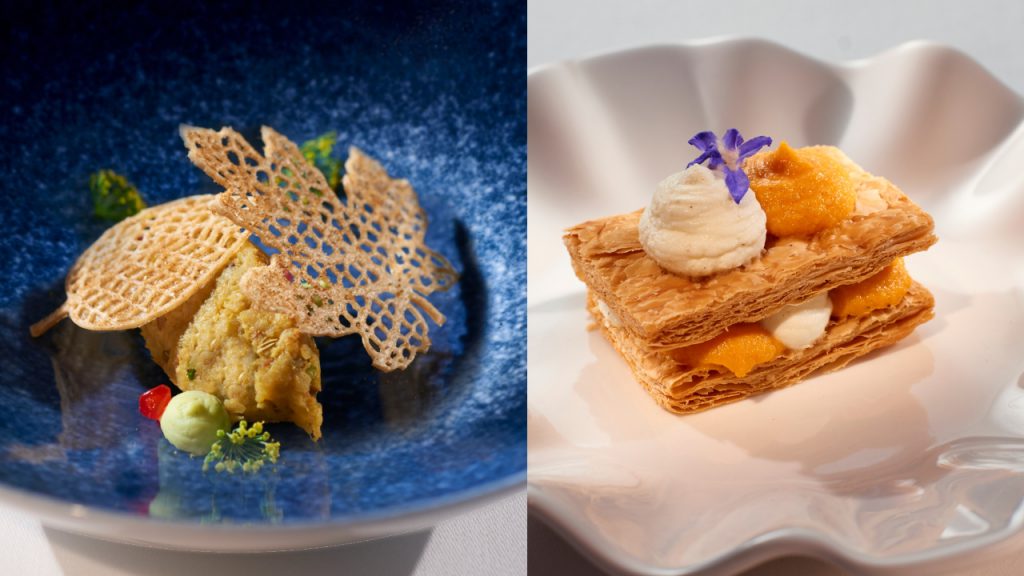 The benefits of vegetables; anti-oxidants, vitamins and proteins all factor in this menu as exhibited in the Lentil River, a Flour restaurant rendition of the Gujarati-styled Osaman where green lentils (famed for its high protein content) are boiled to 90 per cent and left to cook in its own heat. Another dish, Swamp, even uses temperature to tease out flavour variances, with charcoal-grilled Japanese corn fashioned into the cold component matched with a puree of aromatic amaranth leaves.
To pair with these delicate flavour profiles, Yogi worked with Yuhei Teraoka of Y-Burgundy Merchants to offer a four-glass accompaniment (RM275 per pax) of elegant vintages to tease more flavours from the food. On the classic French treatment of asparagus, the oaky Chardonnay is paired with the smoked hollandaise while the brown spices of the ensuing dishes are matched to the subtler tannins and bright fruit of Pinot Noir.
Several other elements also feature on this menu. One, being Yogi's triumphant bid on the rarest Silver Baeri caviar to be sued on his other signature Earth and Sea. This caviar is sourced from a 24-year-old sturgeon, twice as old as the ones where caviar is usually harvested which heightens the intensity of its tastes. The other being the supplementary non-vegetarian eight-course menu (RM520++ per pax) which features Canadian blue lobster tail and suckling lamb shank paired with pomegranate curd.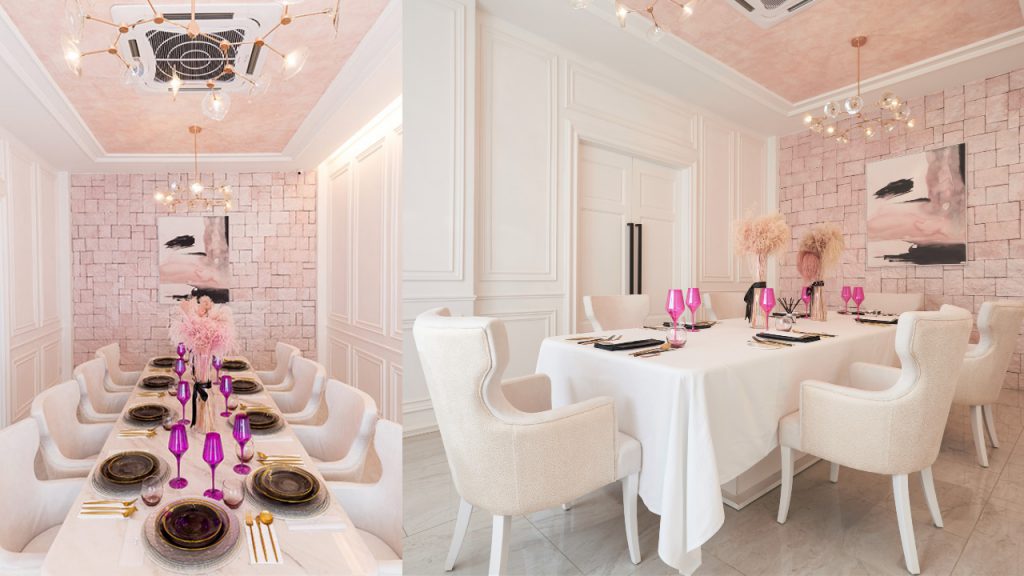 As with all of Yogi's menus, the courses are designed to stimulate digestion once you approach the home stretch. The muskmelon and carrot mille-feuille being the 10th and 11th course manage to find purchase in the stomach with the fennel and mint chocolate truffle bringing up the rear. "I think the key for vegetarian menus is in the chef's understanding of the basics," Yogi says, adding, "Sometimes it's just knowing the optimal doneness of vegetables."
Flour restaurant re-opens for dine-in from 8 September.