It's been 40 years since Jean-Michel Gathy decamped to Asia from his native Belgium, arriving to a new world in 1981. Not that this was anything surprising. Since he was a child, Gathy would be tasked to organise family holidays across Europe, where his precocious talent and inclination for geography and architecture would shine. This instinct to find the magic in new destinations led him to found Denniston soon after he arrived – an architecture office specialised in designing for a specific niche; luxury hotels, residences and the hospitality sector. Jean-Michel Gathy would soon form the core of the 'Three Musketeers' – comprising himself, Ed Tuttle and the late Kerry Hill – which also established the DNA of Aman Resorts from its formative days.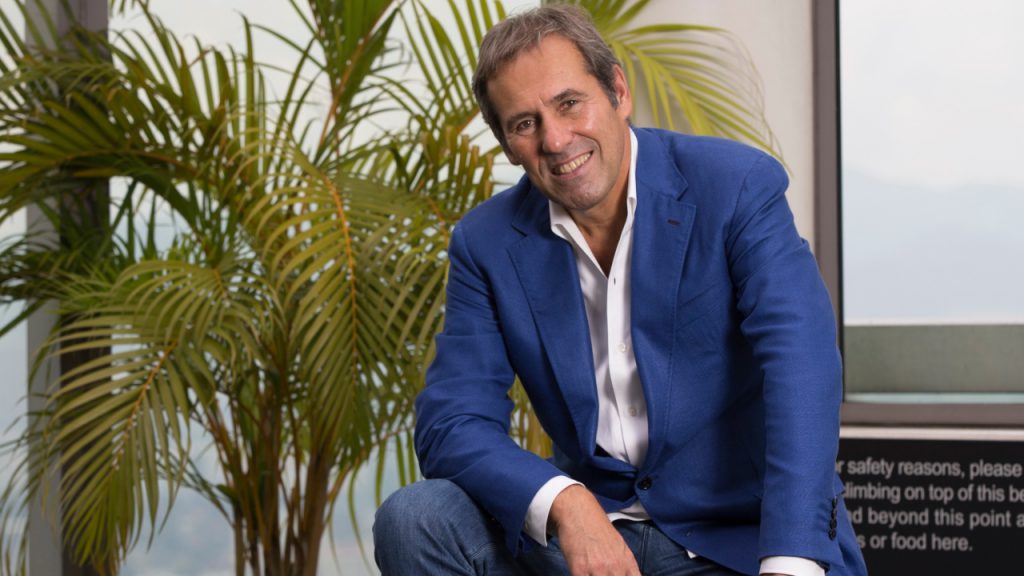 An established industry name in the present, Denniston and Jean-Michel Gathy as its principal designer, continue to be involved in the creation of the most amazing destinations across the globe; two Aman Resorts properties planned for Saudi Arabia, One&Only properties in The Maldives, Montenegro and Dubai, the Cheval Blanc Randheli, Park Hyatt and Andaz in Hainan, The St. Regis in Lhasa, the Oberoi Hotel and Residences in Mumbai, and The Chedi Muscat, a seminal work which served as a catalyst for leisure seekers to Oman's capital city. This year, the first urban Aman Resort in the United States opens with Aman New York, in the historic century-old Crown Building and, across it 83 guest rooms and 20 private homes, one finds Gathy's signature touch of what he refers to as inspiration from his 'travel experience library'.
Do you remember some of your earliest inspirations of places and destinations which thrilled you?
I have travelled my whole life. My 'travel experience library' has been building up unconsciously in my mind every day. On every single trip you make in your life, you will meet new people, make new habits, see new colours and new materials, encounter new technology and new social environments.
My 'travel experience library' has grown throughout my lifetime and continues to grow to this day. There has neither been one particular element that changed my life, nor one experience that has specifically thrilled me. Rather, it's the thousands of collective experiences have established my growth as an individual. Sometimes I am not even conscious that I have absorbed the teachings that have been brought to me through these experiences. It almost feels like an instinct.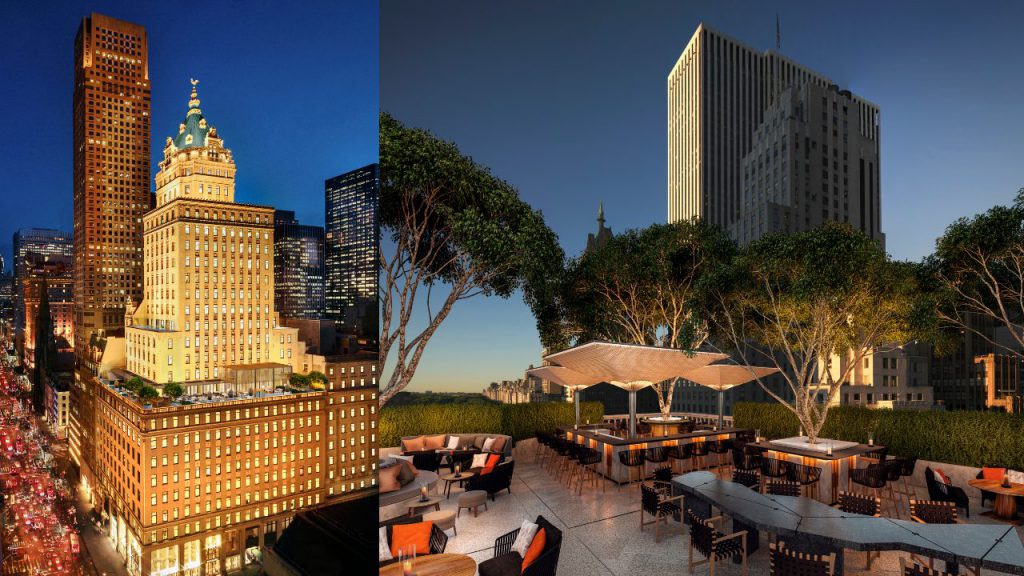 To give you an example, think about colours. I recall my trips to the safari where a lion would disappear into the savannah in the dry grass during a certain period of the year. Another time, the same lion would stick out like a sore thumb because the grass would be green during the rainy season. That little message is quite telling. Similarly, I would try to make a flawed-looking wall disappear or stand out by painting it in a dark colour.
When I design, these elements and my countless experiences progressively accumulate and express themselves without prompting. It is as natural as how the people from the countryside whether in Morocco, Bhutan or any other places, live simply and build their homes with the resources they have. They would build their house to balance the weather and put a roof in stone because that is readily available to them. They would paint the walls white in a hot country because it reflects heat, or dark in a cold country because it absorbs heat.
We learn so many things in a natural everyday process and for me, that is accumulated daily. The more you travel, the more you see. The more your brain is challenged, the more you know.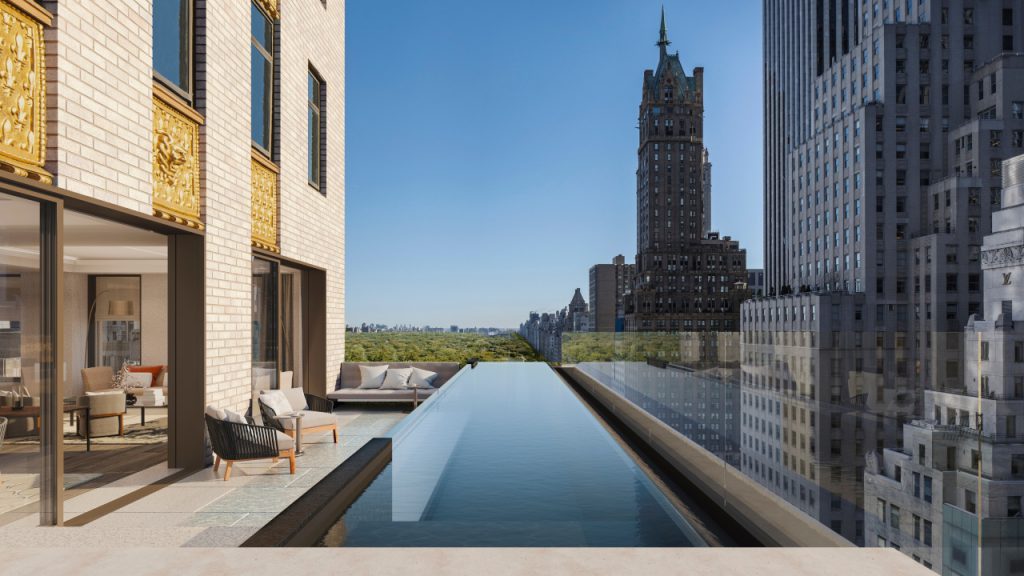 What intrigued you to take on the Aman New York project?
First and foremost, everybody wants to design an Aman project. Secondly, New York is an extraordinary location to begin with! Thirdly, there is a challenge to conquer. We were tasked to transform an old office building into a contemporary hotel. That is fundamentally complicated because in this former office building known as the Crown Building, the architect designed the floor plans to maximize square footage, and therefore potential rent income. The architect's designs were located as strategically as possible for that reason.
In contrast, hotels are not about square footage. Hotels are about service, guest experiences, amenities, food and beverages and yet, to support that, you will need good flow, operations and an appropriate 'back of the house'. In the case of New York, we were challenged to work with the existing location of the elevators and the fire escape. But in the end, we believe we have used these challenges to the guests' advantage by creating spacious rooms with strong identities. To the benefit of the guests, we turned this challenge into an opportunity.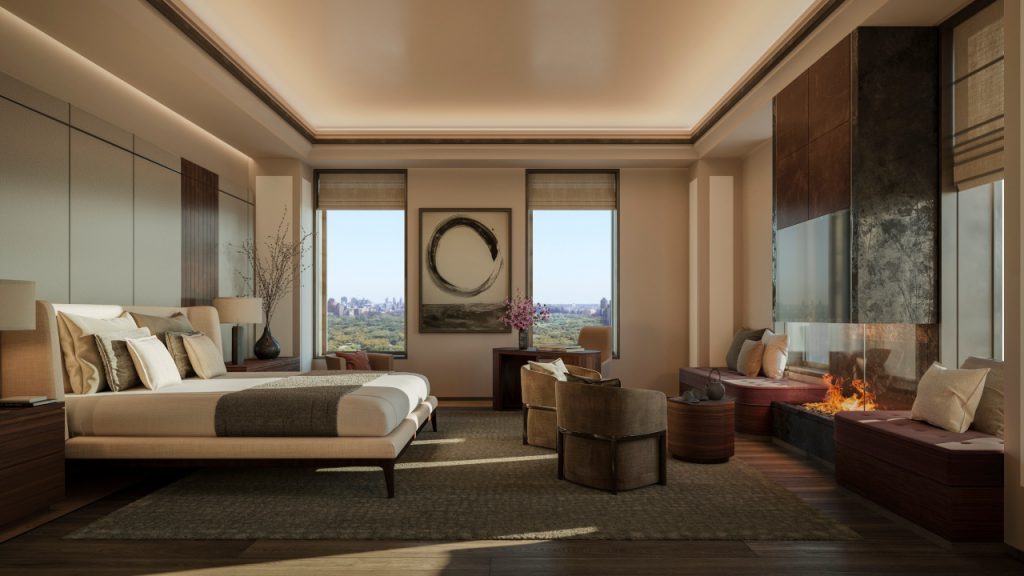 Your work with Aman has taken you through its early years to today. What is your observation of elements that have remained and what has evolved?
I have been part of the Aman team from the first day. I am one of the 'Three Musketeers' that established Aman's DNA in terms of design; the three 'fathers' of Aman in terms of architecture, interior and landscape architecture. I have a very in-depth knowledge of Aman's DNA and I know it by heart. As a property and a lifestyle hospitality venue, Aman has evolved in parallel to the evolution of its clientele. Aman has consistently adapted to the lifestyle changes of its clientele in a subtle, integrated way.
It is an everyday progress with continuous tweaks to improvements. I would compare our progression to the Porsche which has consistently improved for over 70 years without changing its look, its feel, its purpose, its DNA and therefore, its clientele.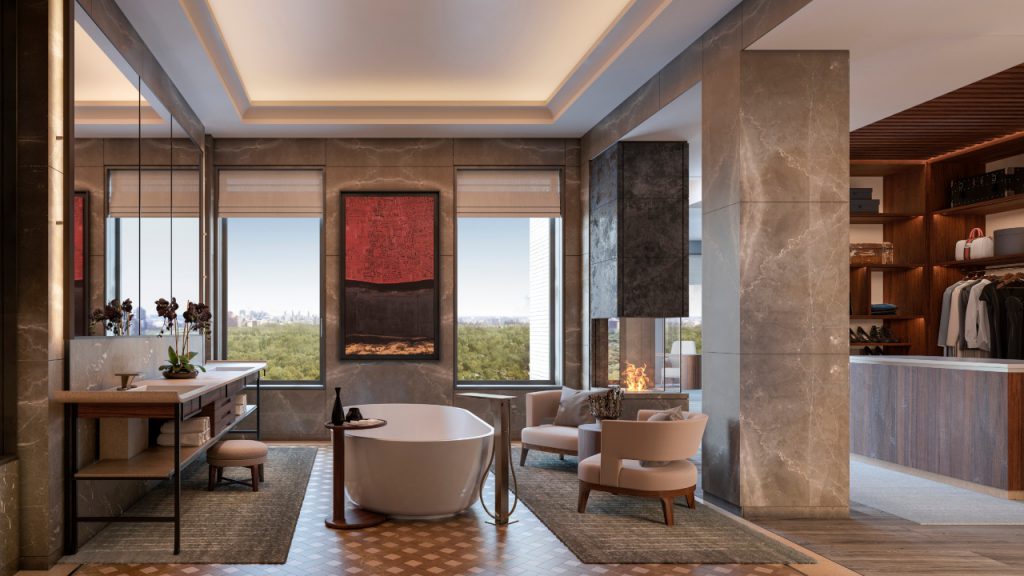 What kind of projects attract you most?
A project with a challenge. I like a physical challenge like a historical place, an old building, a gorgeous lake, or a view to the mountains. I like when the project has personality and an identity, or if the site is challenging. Some people ask me why I enjoy looking for difficult projects but I like that. It invigorates me to dig deep into my resources and my brain to find a solution. If it is too easy, I find it boring.
Your biggest career challenge in memory?
One challenging project was the Amanwana in the island of Moyo in 1989, where no contractor wanted to go due to the inaccessibility. My firm had to organise the construction despite the fact that we are architects/designers and not builders. There was no way of landing on the island and there was no water, no electricity, no facilities – there was nothing. It was extremely difficult, logistically speaking. It took us three years to build something that should have been quite simple if we had the right equipment and landing craft. We ended up doing everything 'by hand' in a sense, so the result almost feels like a sculpture. That was very challenging.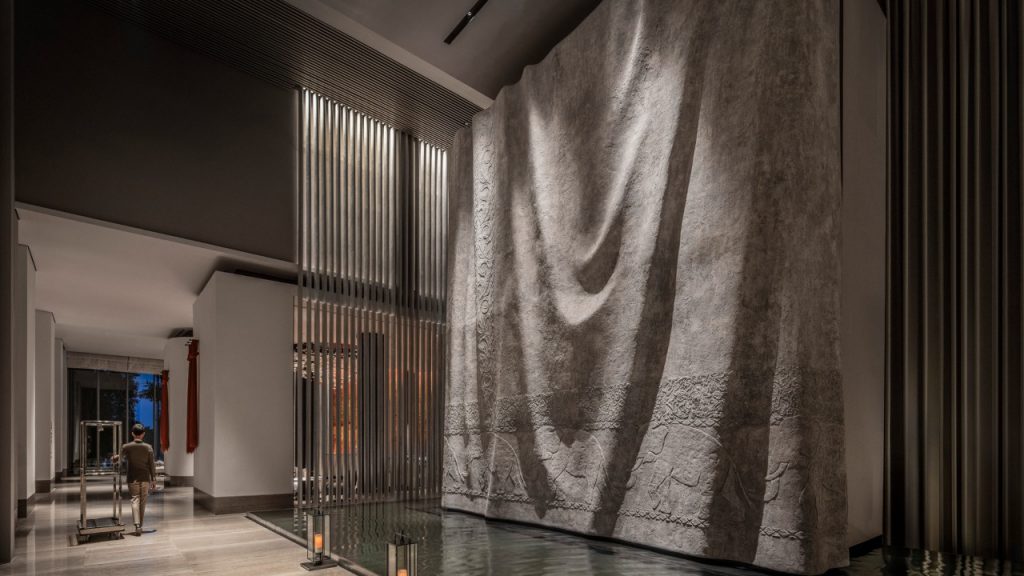 Where do you find calm?
The ultimate peaceful view for me is a lake with snow-capped mountains behind it. I also feel calm when I am on a wildlife safari in Africa or India, or when I am designing. In my office, I am surrounded by 180-degree views from big windows, yet I would rarely ever notice when night has fallen. Sometimes, at 9.30pm or 10pm at night, I would be surprised at the time that flew because I had originally planned to leave at 7pm. I feel utterly at peace when I am focused on my designs and I would be unaware of my surroundings.
After almost 40 years of Denniston and a great career, what would you say has been your most valuable lesson in your professional career?
Recently, I was interviewed by students from Switzerland who asked me the same question. I told them to study what they love and not think about the path to material wealth or what they are instructed to do in their life. You need to love what you do and hone your craft well, because eventually, success will follow. That is my secret. I do what I love with passion and I work extremely hard.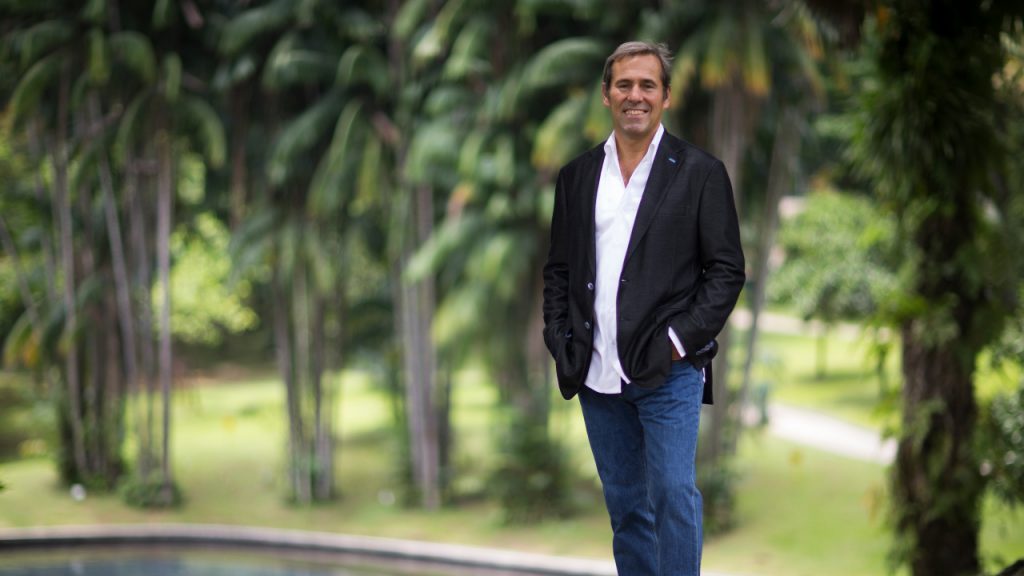 What else would you like to design in your lifetime?
A hotel on the Moon. People are designing hotels under the sea and the likes, but that remains accessible. The Moon would be extremely interesting to work on because of all its characteristics and challenges. I would certainly need substantial technical advice to proceed with such a project. (Laughs) I would like to design the first hotel on the Moon and I would recommend that hotel be named 'Mars'!