Shifting from the culturally steeped island of Penang to the even smaller, jewel-like island of Langkawi, Chef Johnson Wong brought the contemporary Malaysian flavours of his restaurant, Gēn, to The Datai Langkawi for the first edition of The Guest Chef Series 2022. Over 6 and 7 January, Wong worked closely with the resort's culinary team to serve a specially crafted six-course dinner at The Dining Room (priced from RM480+ per person or RM850+ per person including wine pairing).
Prior to arriving at The Datai Langkawi for The Guest Chef Series 2022, Wong said that he intended to honour the locality of the island in his menu – a decision very much in keeping with his approach towards local ingredients at Gēn. True to his word, his dinner revolved almost entirely around locally sourced seafood drawn from the seas around Langkawi, along with organic herbs and vegetables harvested at the resort's permaculture garden.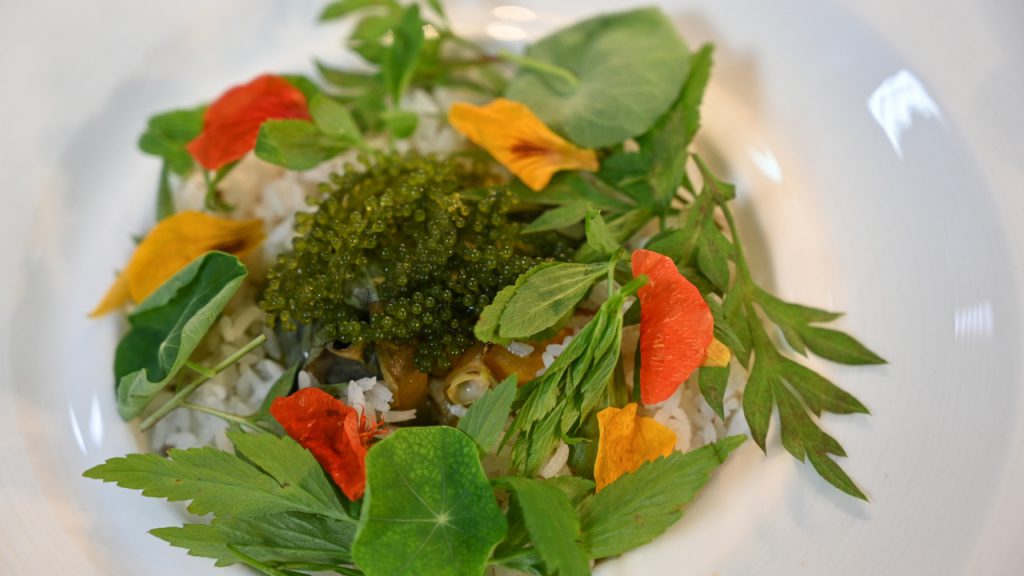 Beginning with an enticing preview by the poolside of The Beach Club, where he handed out crab ice cream topped with caviar and sea grapes to sunbathing families, Chef Johnson Wong set the tone of his seafood-driven menu for the two evenings ahead. The dinner opened with a potent, peppery clam broth infused with drops of an eight-year-fermented rice wine, where Wong presented guests at The Dining Room with a three-layered composition of T'lur caviar, tiger prawn, kesum leaf, and ginger flower.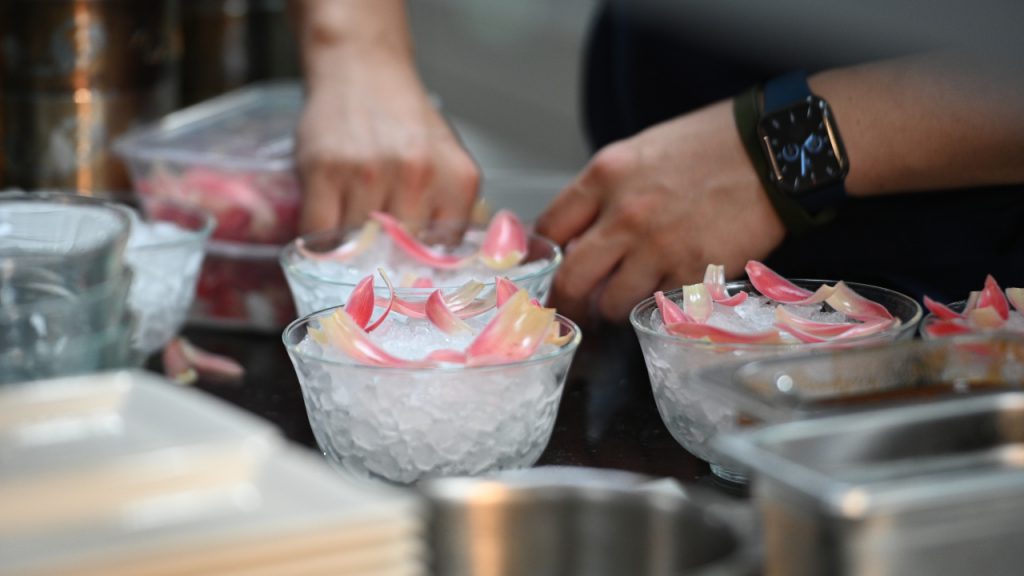 The first course delved into The Datai Langkawi's excellent wine cellar, with the Ca' del Bosco Cuvée Prestige Brut, Franciacorta – a lively Prosecco that cleared the way for an off-dry Ansgar Clüsserath, Piesporter Goldtröpfchen, Feinherb Riesling 2017. This was paired with ribbons of flower crab, red chilli, crushed peanuts, and pillowy Bengali dipping bread, followed by a comforting tiffin of Beras Adan rice porridge, sliced abalone and XO sauce, alongside a Born Migaki 55 Junmai sake from Japan's Fukui prefecture.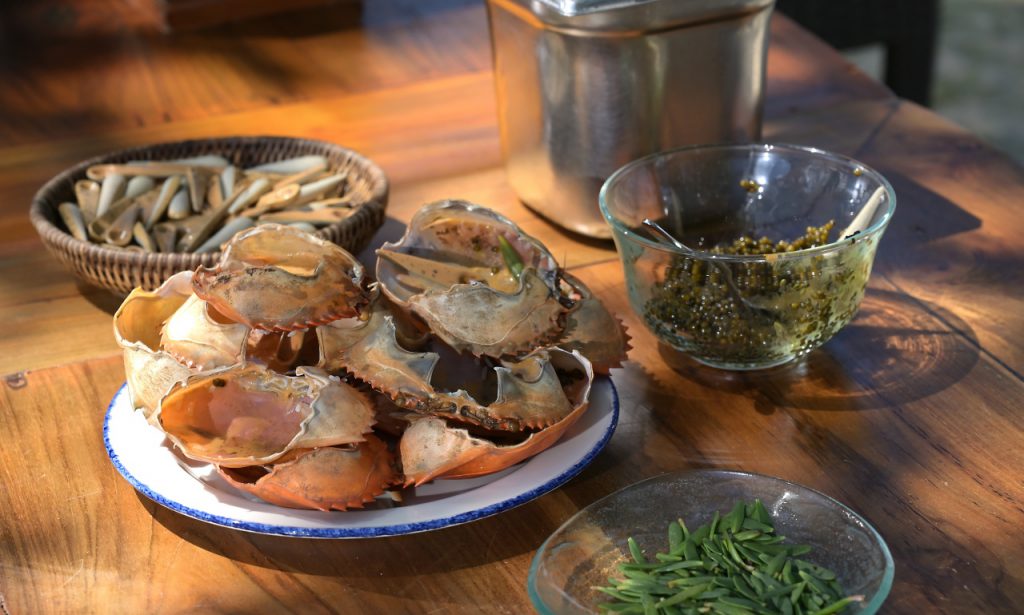 Grilled stingray glazed with tamarind and enlivened with Harumanis mango gel matched the full-bodied fruitiness of a Churchview Silverleaf Chenin Blanc 2018 from Margaret River. Alluding to the island's famous sea cucumbers – popularly referred to as Langkawi's ginseng of the sea – Wong added both gamat and bronok to a dish of lobster in a Bouillabaisse-style sauce, completed by a Wittmann, Rheinhessen, Trocken Spätburgunder 2016 German Pinot Noir.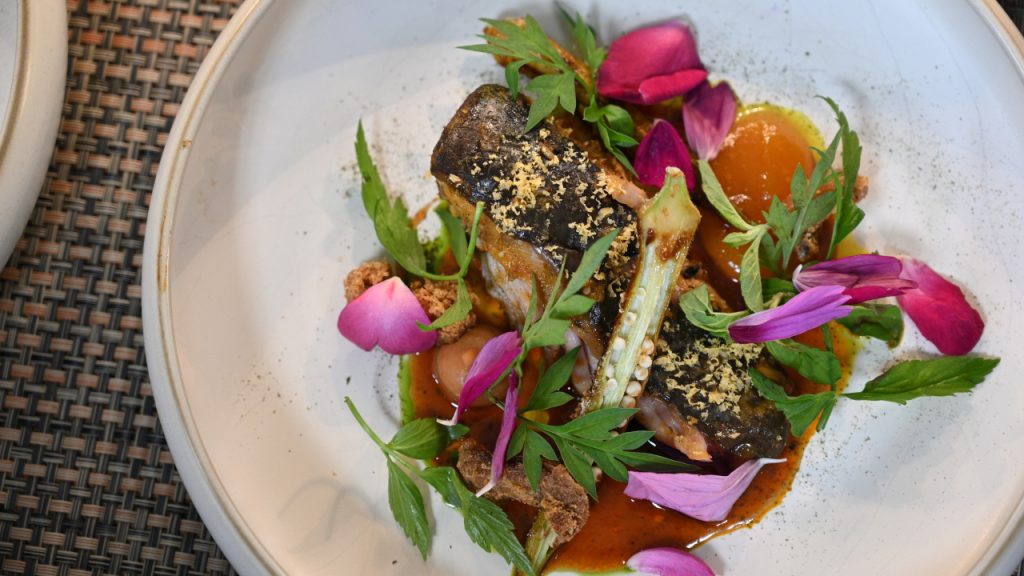 Dessert came infused with the spirit of Malaysian nostalgia, in the form of a piping-hot pineapple pie (reminiscent of a certain American fast food chain's crispy fruit pies), intended for dipping into pineapple gelato laced with a soy sauce and chilli reduction. Against the sweetness of a five-year-old Château de Beaulon Pineau des Charentes, Chef Johnson Wong served petit fours of thinly sliced guava and guava parfait sitting atop preserved sour plums: a sharp and refreshingly eclectic mix of familiar and reinvented flavours.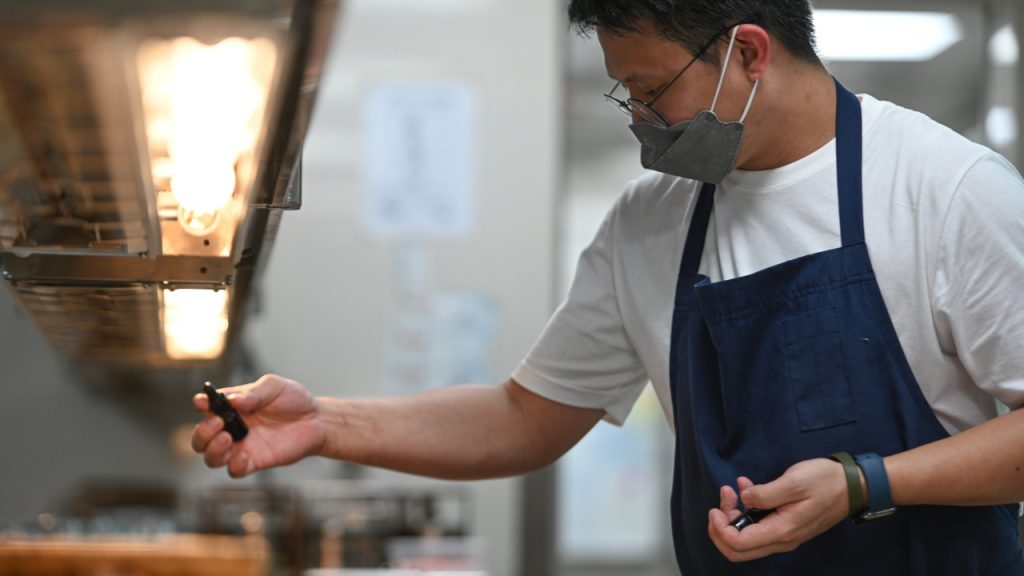 The Datai Langkawi's Guest Chef Series 2022 continues on 25 and 26 February with a guest appearance by Chef Masaki Arakawa from Sushi Azabu.
---