A Maldives icon, Soneva Fushi opened at a time when tourism was a budding industry in the island nation. A smattering of resorts existed, mostly downmarket and hard to access – sea planes had not yet been introduced. Soneva Fushi – the brainchild of visionary Sonu Shivdasani and his wife Eva Malmstrom Shivdasani, whisked their guests in by private helicopter.
27 years later, the Maldives teems with ultraluxe offerings, with Soneva right at the top. Still riding on the fanfare of Soneva Jani's opening – the visually arresting, superluxe, sustainable resort is at the top of every luxe traveller's wish list – they unveiled eight new Water Retreats in addition to the 63 island villas at Soneva Fushi during the height of the pandemic.
The largest overwater villas in the world, these new one- and two-bedroom retreats boast giant water slides straight into the azure ocean; elevated wooden platforms designed so the waves don't beat against the floor and keep you up at night; retractable ceilings for stargazing; lap pools running the length of the deck; and every amenity you could wish for. High on texture, made castaway chic with sustainable woods, earthy tones and natural fabrics; equipped with top-of-the-line Bose sound systems, extensive music and movie libraries; plus lavish walk-in pantries ("minibar" doesn't do them justice) stocked with everything from exotic fruit and chocolate, to champagne and dairy-free ice cream sandwiches, there is very little to want for when checked into these luxurious retreats.
The magic of Soneva, that inimitable quality that keeps bringing people back, many with annual standing orders interrupted only by 2020's pandemic, is still going strong, so much so that they are the only company in the Maldives to successfully offer private villa ownership to enthusiasts – nearly half their residences have owners from across the globe.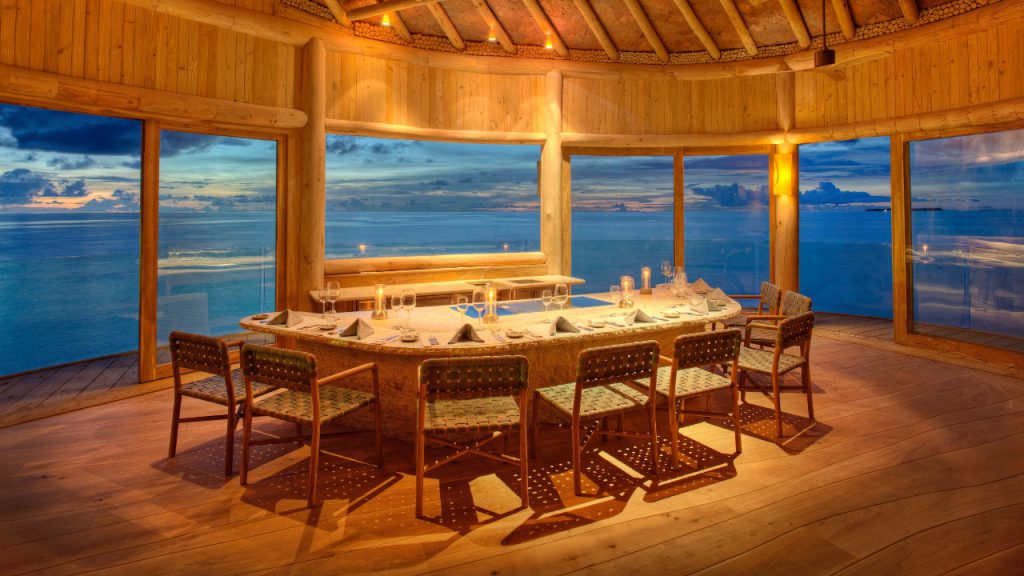 There are more new additions: Out of the Blue is a stunning, almost futuristic-looking two-storey structure rising out of the ocean near Turtle Beach, complete with water slide into the sea, lounging areas, overwater catamaran nets, and a restaurant serving stellar Japanese, Vietnamese, Indian and Thai food, plus walk-in cold rooms for a smorgasbord of cheese, charcuterie, and ice creams. On the second floor there are intimate nooks and even a 'secret' teppanyaki dining space. Needless to say, the views are magnificent.
Bar(a)Bara has been upgraded and transformed into Out of the Sea, serving European-style seafood platters and tapas, perfect after a snorkel around the house reef, washed down with cold rośe.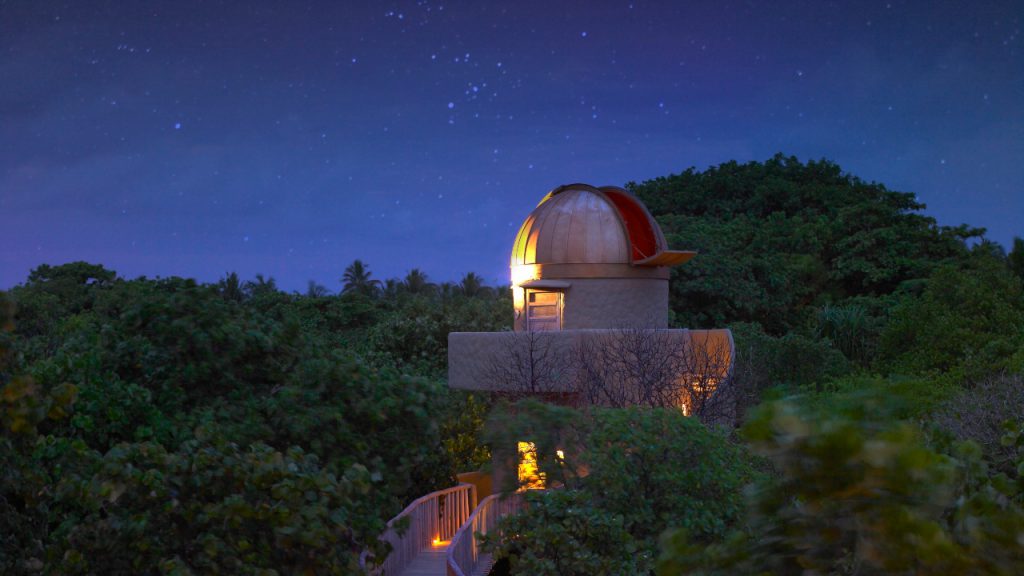 Their spa is transformed into Soneva Soul, a holistic wellness concept equipped with everything from IV therapy, cryotherapy and hyperbaric oxygen therapy, to the ancient methodologies of Ayurveda and acupuncture – all the better to support your wellness transformation.
Flying Sauces, a breathtaking new private dining experience, begins with a 200m zipline course – a Maldives first – to a dining "tower" created high in the treetops. Chef Rasal presents exquisite food as the sun rises (or sets) while the trees dance to soft sea breezes. When we were there, Chef Julien Royer of Singapore's three-Michelin-starred restaurant, Odette, had just finished his stint.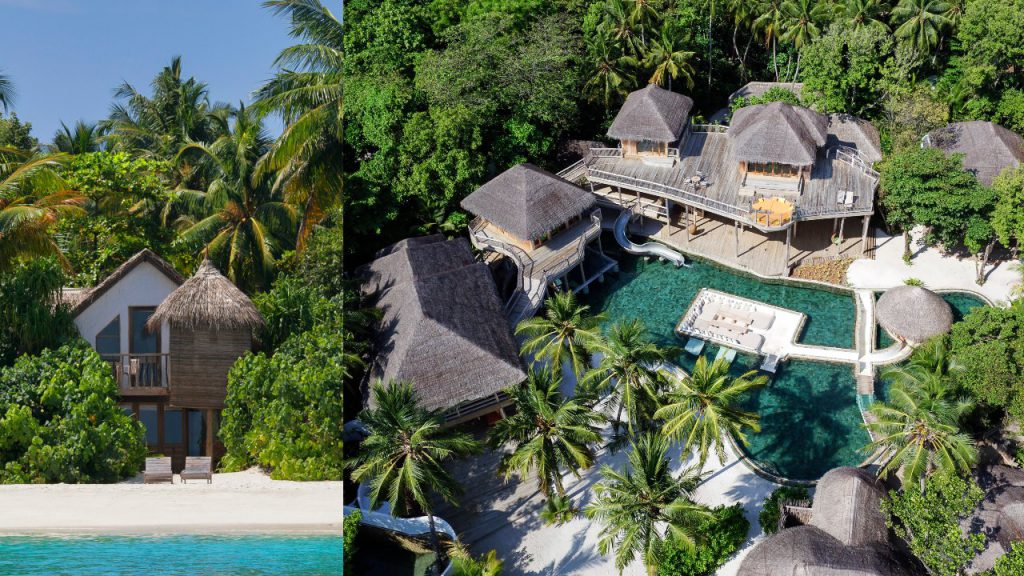 The resort still leads with its "barefoot luxury" philosophy, offering all the privileges of the high life, with a conscience, and always evolving for the better. Soneva's dedication to sustainability has only grown, and theirs is a groundbreaking blueprint that most hoteliers who are keen on sustainable luxury covet.
Its founders also created the multi award-winning Six Senses brand, which encompassed 26 resorts and 40-plus spas, as well as launched Evason, and Soneva Kiri in Thailand in 2009. In 2012, Six Senses was sold to Pegasus Capital.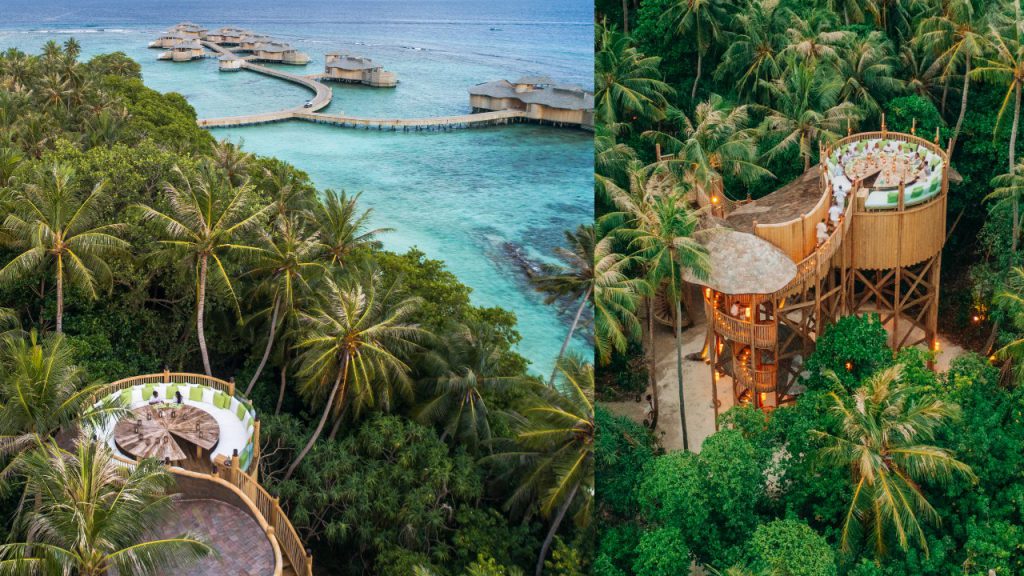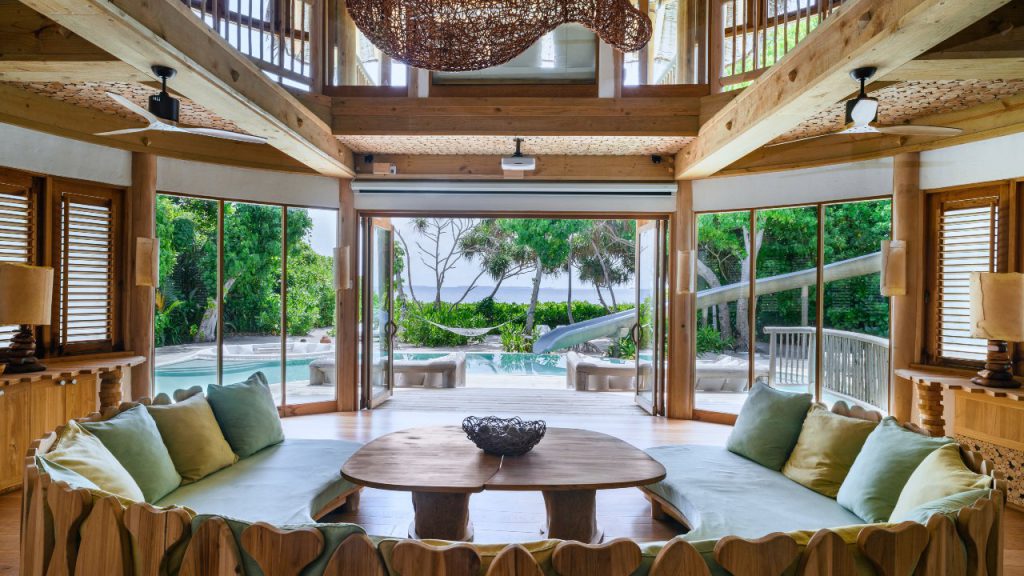 "Soneva Fushi was a great success. People loved what we were doing. We won many awards, so developers would approach us to manage their hotels and their spas," says founder Sonu Shivdasani. "Six Senses represented properties where the owners had the aspiration of creating another Soneva. But Eva and I were not the owners, so while they are stunning properties, they did not fully represent the entire vision that we had, but were very close. We decided in 2012 to focus on owning our hotels. By being both the owner and operator, we could be more consistent in our philosophy, values, and beliefs. Luxury was becoming quite institutional, and Eva and I believe that by being both the owner and operator, with a purpose that rings true to our employees, we can, over time, achieve a clear differentiation and brand premium."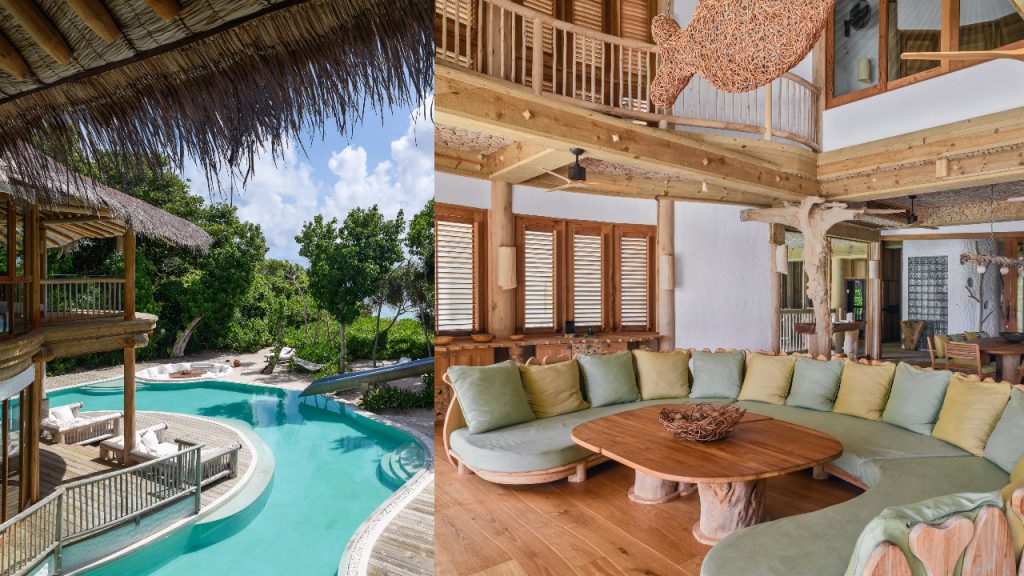 More recently on the sustainability front, Soneva Namoona has been introduced to help neighbouring island communities eliminate single-use plastics and to turn recyclable discards into usable, saleable items. The Soneva Water plant (with more in the works) also provides island inhabitants with safe, sustainable drinking water, eliminating the need to import water.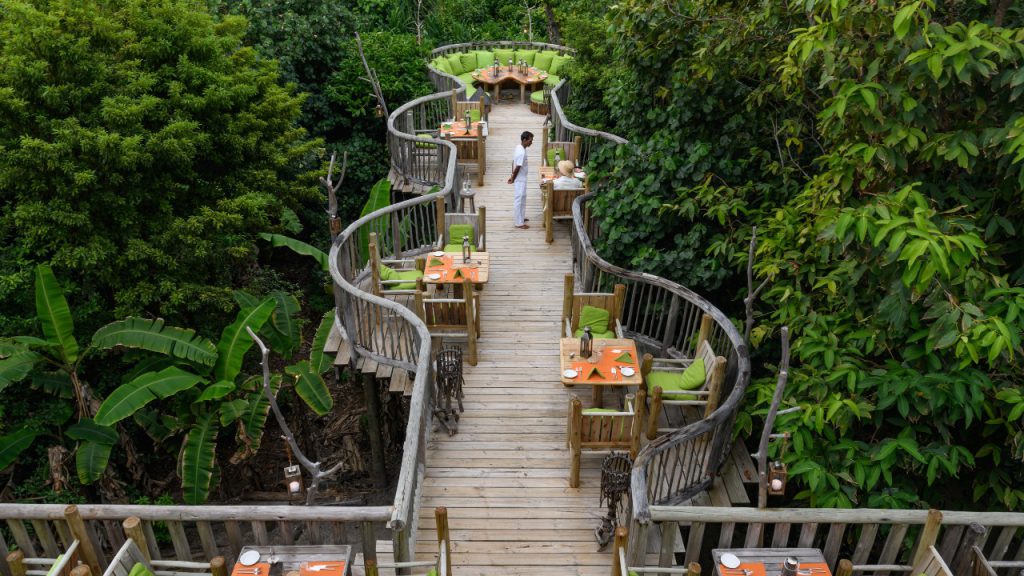 Granted, this barefoot luxury experience is non cookie-cutter and not for everyone, but for those with whom it resonates, the pull to visit and the privilege of owning a residence in this paradise is a magnetising proposition, not just to have a holiday escape, but also to be a part of the inspirational company that is constantly pushing the boundaries and leading in its field.
---