Robb Report Malaysia recently caught up with Hilton's Dino Michael, Senior Vice-President and Global Category Head, in one of his many quick-as-lightning trips through Southeast Asia. Originally from the United Kingdom, Michael began his hospitality career in London, a city from which lifestyle and dining trends filter out to the world.
This was followed by stints in Hilton's food and beverage operations for the brand's luxury properties. He then became the Global Brand Head for Waldorf Astoria Hotels and Resorts from 2018 to 2022. Now, as Global Category Head for brands including Waldorf Astoria, Conrad and LXR, Michael is at the forefront of Hilton's premium market sector. 
When asked about travel trends post-pandemic, he mentions the growing emphasis on wellness and well-being among people in their 20s, including his two sons. According to Michael, there is less focus on drinking and partying-up a storm; greater importance is now being placed on eating and drinking healthfully. In response, items such as kombucha along with fruit-flavoured beverages using local produce such as mangoes and pineapples are now served at some of Conrad's resort properties in Southeast Asia. 
More than just fruit soda crafting, the seasoned hotelier tells us more about the company's expansion plans in Asia-Pacific, and the ways in which each brand—Waldorf Astoria, Conrad and LXR—attunes and differentiates itself from its competitors.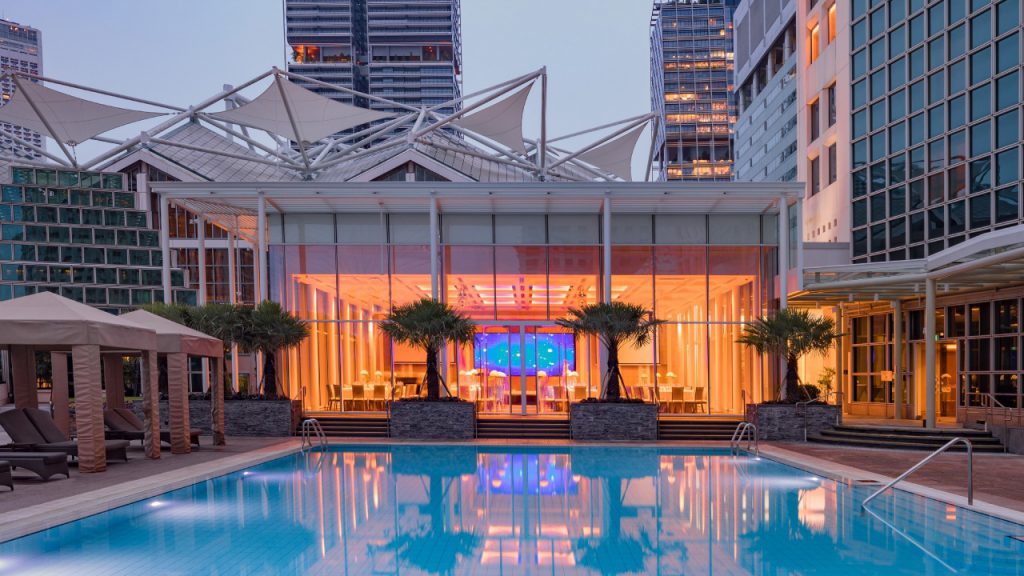 For a better understanding of Hilton's luxury brand portfolio, how are Conrad and Waldorf Astoria positioned in terms of focus?
The way we really look at it is that we had two brands, Waldorf Astoria and Conrad; and then, we introduced a third brand, LXR. So I wanted to move away from this idea that you've got these gold, silver, and bronze [categories]. I use the word classic for Waldorf Astoria a lot, only because you can have a modern classic and a heritage classic. You think about Waldorf Astoria in Shanghai—you've got the beautiful old heritage building at the front and then you've got this dynamic tower at the back. Then, you've got something like the Waldorf Astoria in Beijing, which is a modern classic already. I use the word 'classic 'a lot. Again, if you think about the level of service, Waldorf Astoria is far more engaging in terms of attentiveness. As a contrast to that, Conrad is more contemporary, slightly larger. The service is a little more intuitive in that it's slightly more hands off. The style is more relaxed. There's more dynamism. The energy levels are appropriately different.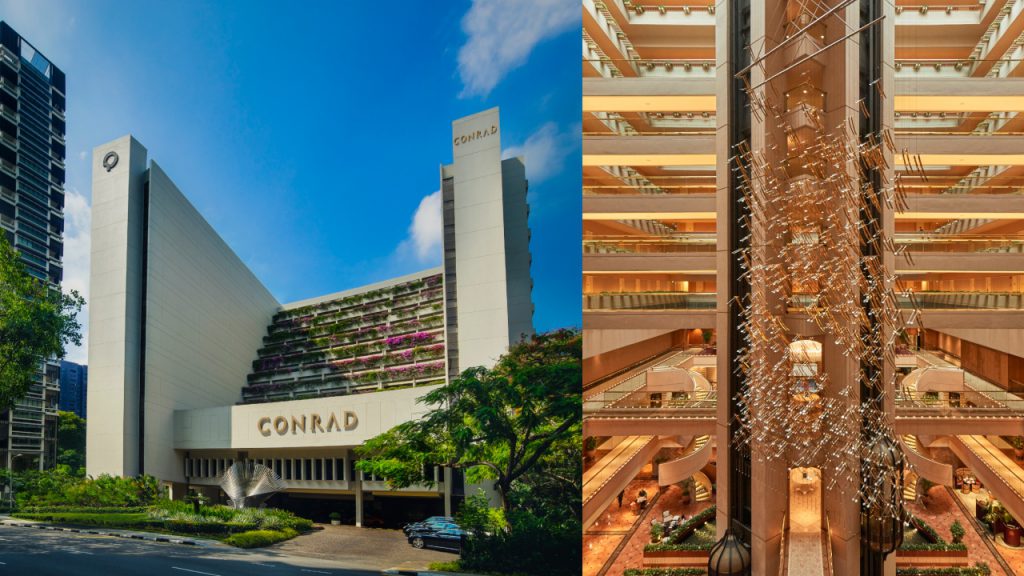 At Conrad, we talk a lot about looking at personal cues. So the best example I can give is, you roll up to a Conrad in either your taxi, limousine or Uber. And if the guest gets out and walks straight to the door, you know they are very comfortable being looked after, with their luggage being taken from them. If a guest walks to the back of the car to get their luggage, you know they don't want to be fussed over. So a lot of work goes into these personal cues.
And then LXR really is that diverse collection. It's diverse and gives its appeal. We want them to be very different, very focused on their individuality. I think each of the brands plays very well in their own spaces.
Would you elaborate on this?
As you can imagine, everybody's fighting for distinction, differentiation, uniqueness. So experiences, I guess, is a trend that has been amplified. Everyone talks about new trends with COVID. All COVID did was amplify and accelerate trends that were bubbling-up way before. So when it comes to the experiential side for us, if I think about Waldorf Astoria, we bring the locality and the sense of geography to life through. If you think about the design and the interior craftsmanship, you get a real sense of the texturing and the layering at Waldorf Astoria properties. That's how you bring it to life. Again, it's about the experiential side, and I think we do that across all the three brands. The concierge teams and the front desk teams will work at all of our brands to create them. What's different within each brand is you see a lot more texturing in the design and the physicality of Waldorf Astoria. At Conrad, the design is more contemporary. It's fresher, a little bit more lifestyle; we bring the sense of place through the art, the sculpture. The real curation comes from the team members. Our team members offer a real sense of pride.
What is on the cards in terms of expansion plans in Asia Pacific?
Asia-Pacific is a massive [region] for me. Forty per cent of my global portfolio sits in Asia-Pacific. Of our 50-plus properties in the pipeline, half of that sits in this region. And then meaningfully, I expect half of that pipeline to open within the next few years. I think having a meaningful pipeline under construction is really important for us. We're growing at a very deliberate pace. We've been looking at strategic markets for a while. In our new announcements in Sydney, Osaka, and Tokyo for Waldorf Astoria, we've been waiting so long for the right location. When you think about Sydney, the address is One Circular Quay. You can't beat that. For the Waldorf Astoria that's coming up in Tokyo—it's literally in the heart of the original city before Tokyo became this metropolis. Conrad, too, is going from strength to strength; there's the upcoming property in Kuala Lumpur. We've got just the growth. We've always been strong for Conrad in the Asia-Pacific region.
How does Conrad maintain as well as raise these standards with the upcoming launches of a considerable number of properties around the world?
It's about having a strong brand culture and personality for each brand. We spend a lot of time focusing on when we work with our new general managers by immersing them in the brand. Again, thinking about the style of service, the philosophy, and getting our team members here to think about it. Conrad, particularly in Koh Samui, where they've got their own farm, grows their own items. If you can get that local community feel and draw from local communities, you become a part of that fabric. It's about having a sense of dynamism.
We talk about dynamic architecture, dynamic food and beverage—Conrad's food and beverage is very playful. If I think about the Conrad Maldives Rangali Island, we were the first underwater restaurant. It's about being able to be passionate and brave. I think Conrad pushes the envelope further and faster. Our team members get really energised. They get behind that. And if you use your team members to curate experiences or ideas, that's really powerful. It's something special, rather than having the big bystanders around, and just receiving instructions from above.
---