The Aman brand is synonymous with the utmost in luxury. From its exceedingly high-quality range of skincare, candles and fragrances to its sublime resorts in 34 destinations around the world, Aman takes what you think you know about travel and tourism and turns it into a transcendental experience.
However, my stay at Amanjiwo, in Central Java, encounters a bit of a hurdle—or, to be precise, countless speed bumps and windy roads—before I check in. To clarify: the warm, friendly Amanjiwo staff are already welcoming me at Yogyakarta airport from the moment I land. But the exclusive luxury resort is still a 90-minute drive (minimum) away. I'm prone to getting car- and/or sea-sick at the best of times, and the drizzly weather sows more seeds of anxiety. I do not want my first encounter with Aman to begin with soiling their luxury vehicle.
Peaceful Soul
I needn't have worried. The drive there, though long, is pleasant—whizzing through and around traditional homes and quaint villages, resembling the rural kampung homes I'm used to in Malaysia, yet different all at once. The entrance to Amanjiwo is grand but not grandiose; it blends in with the lush greenery around it, yet guests and onlookers will immediately realise that it's a different level of hotel. I'm welcomed with a traditional shower of flowers by local girls, and with a refreshing traditional beverage. I haven't seen my luggage since I checked-in at KLIA, and the concierge informs me they'll be waiting for me at my very own Borobudur Pool Suite. (More on the UNESCO World Heritage Site in a minute.)
There are many highlights to my personal 243 square metre (2,615 square feet) Borobudur Pool Suite, but none rival the vista that greets me: rice paddies as far as I can see, the Menoreh Hills, the expansive Kedu Plains beyond, and, of course, the Borobudur Temple. The outdoor area of the suite features a private six-metre swimming pool and private walled garden with daybed, both of which I thoroughly luxuriate in later while savouring the incomparable views. Inside the suite, the king-sized bed has four pillars and is on a raised terrazzo platform for better sleep with a touch of royalty (both work masterfully well); twin vanity areas with separate dressing areas; and a sunken outdoor bathtub; among many other amenities. It's a slice of heaven on earth, in Central Java, hosted by Amanjiwo.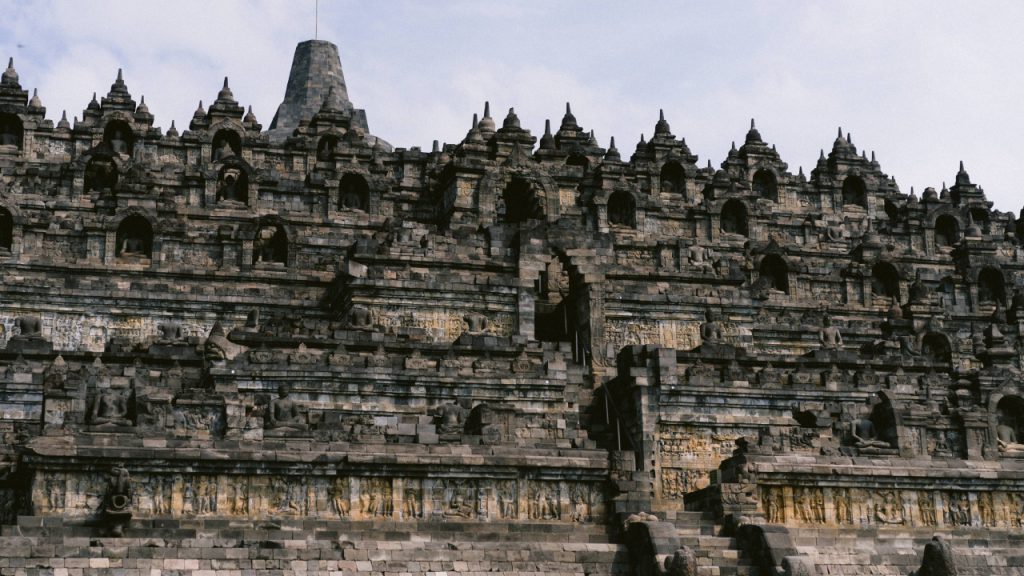 Dining options start with the all-day service at The Restaurant & Bar, soundtracked by serene gamelan traditional melodies. Post-meal drinks should be savoured at The Terrace, with even better views of the valley and Borobudur. Wherever you choose to eat—I highly recommend ordering Room Service, for a quiet meal while contemplating the grandeur of the views from your suite—the Javanese, Indonesian and International cuisine is sourced from the resort's own garden or nearby farms. And whatever you choose to order, they'll taste home-cooked fresh and lovingly made. Even something as simple as a bowl of Bakmi Godog (soup noodles) is a delight for the palate and a salve for my soul.
But you can't stay at Amanjiwo without booking a seat at its Ramayana Dinner, held at The Pool Club. I'm not going to attempt to summarise this centuries-old epic here, but the portrayal of Prince Rama saving his wife Sita with the help of Hanuman the monkey king through the traditional dance and music performances is made all the more powerful because, well, the stage is right next to my table. The multi-course dinner of Javanese dishes, from barbecued meats to delectable rice servings, complete the multi-sensorial night to remember. Oh wait, there's one more thing—there's lava spewing out of Mount Merapi.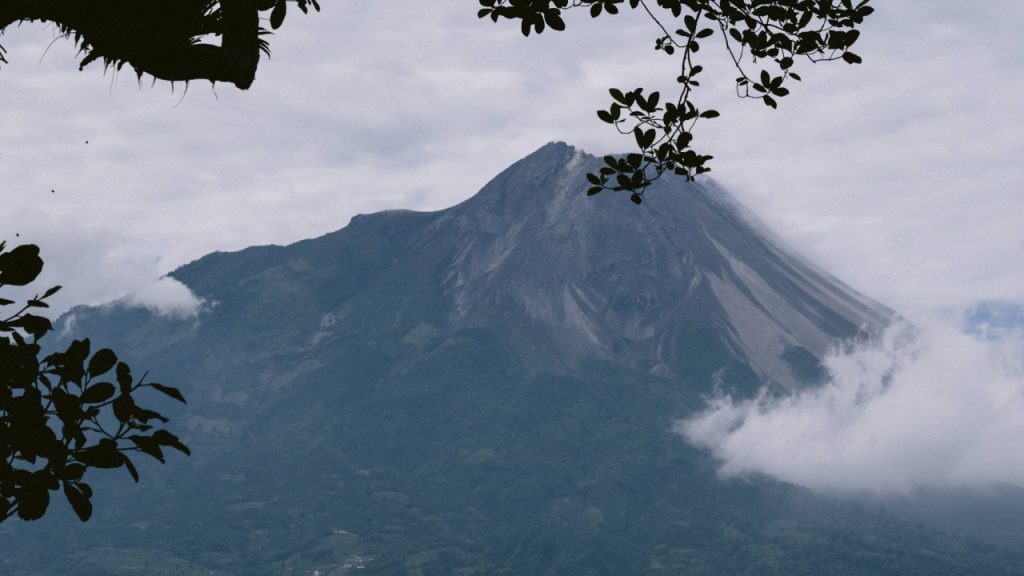 Explore Like A Local
My stay at Amanjiwo and in Yogyakarta is part of a curated program hosted by T'ROKA, which launched last month. The luxury travel service coordinated all of my flight, transfer and accommodation for this trip, as well as an action-packed day immersing myself in local cultural highlights. Of course, I begin at Borobudur Temple, the UNESCO World Heritage Site dating back to the 8th and 9th centuries. Online photos and Instagram Reels don't do it justice—it is a stunning sight to behold, whether from afar as I check in at the front desk or while walking on its three tiers of circular platforms. Such is the incalculable value of Borobudur, one of the greatest Buddhist monuments in the world, that all guests are required to wear specially made sandals when walking around it. Standing at the highest tier allowed, surrounded by the 72 Buddha statues each in a stupa, I feel like I'm in the centre of the universe, let alone Java. Again, I won't attempt to explain the history of Borobudur Temple or its religious and culture significances, lest I offend—so you'd do well to contact T'ROKA to book the same guide I had, with his charming local twang and encyclopaedic brain enriching my morning there immensely.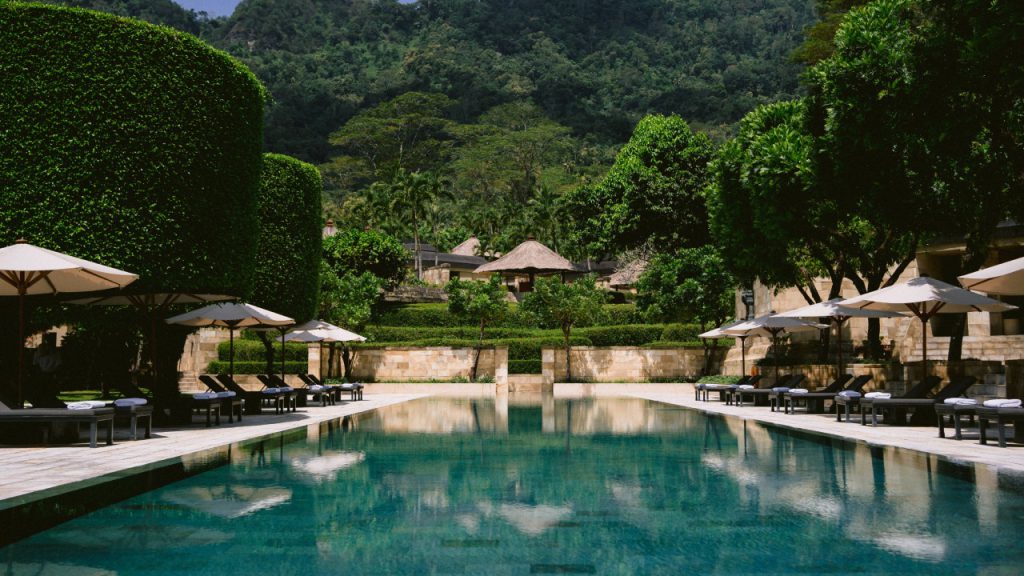 After lunch back at Amanjiwo, my next guide roars into the resort's front porch. The engine of a Volkswagen 181 convertible—seen almost everywhere in Yogyakarta—are a pleasant throwback, and possibly music to motorheads grown despondent to the electrification wave. This tour, wherein the journey is just as enjoyable as the destinations, will be ferrying me in the vintage VW to a pottery class, batik printing class, and through the wondrous side streets of Yogyakarta. I'm proud to declare that I only messed up my first bowl in the pottery class, while the fish batik design I chose actually does resemble a fish (albeit a bit too angry looking).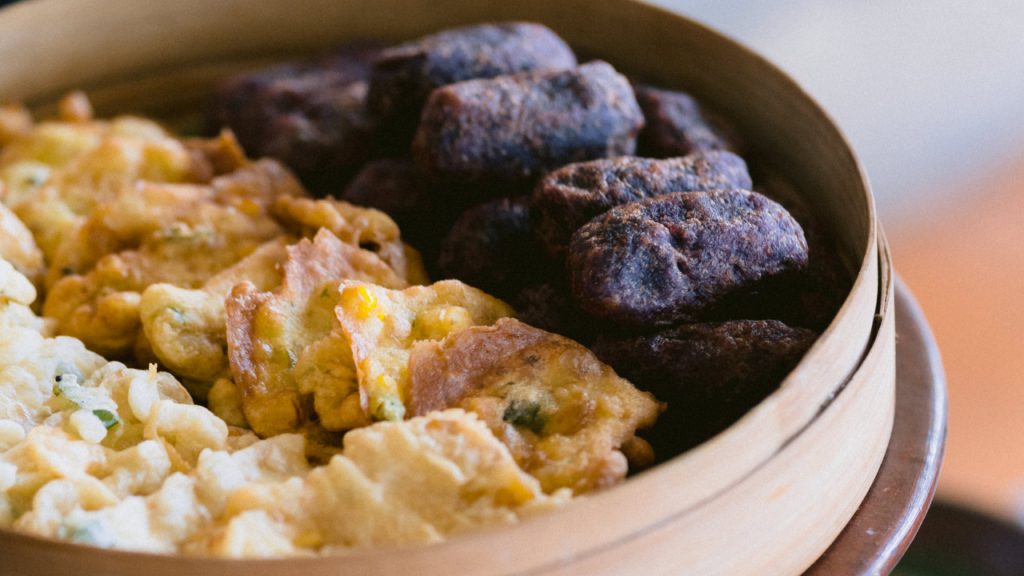 Soul Of The Destination
I'm looking a bit downcast in The Restaurant & Bar, while munching on some fruits for breakfast. It's bittersweet, really—my time here in Amanjiwo, Yogyakarta and Borobudur has been nothing short of spectacular, and I wish I could stay here forever. Noticing my melancholy, Ben Foo, President of Holiday Tours & Travel (the driving force behind T'ROKA), pulls a chair over. "Being here in Amanjiwo, we hope to showcase that it's not only about the stunningly beautiful resort—beautiful beyond compare, I should add. With T'ROKA, we want to give you a sense of the sights, sounds and flavours of Yogyakarta. It's like seeing the soul of 'Jogja' through the lens of Amanjiwo," Foo says. "We want our customers to be connected to the history, culture and people of the destination. The most important thing for us is to create unforgettable experiences for you and our customers."
He's right. It's difficult to forget a holiday (the word seems so undeserving) when I check out of Amanjiwo a different man, completely reborn, mind, body and soul.
---