The world's smallest French Chef was back in town at Grand Hyatt Kuala Lumpur. Standing at just six centimetres tall, Le Petit Chef is a virtual chef who cooks up a mesmerising culinary adventure through animation technology. Behind the simulated mastermind, however, was Executive Chef Grzegorz Odolak of Grand Hyatt Kuala Lumpur. Beyond culinary delights, Le Petit Chef offers an immersive experience that provides a captivating dining experience.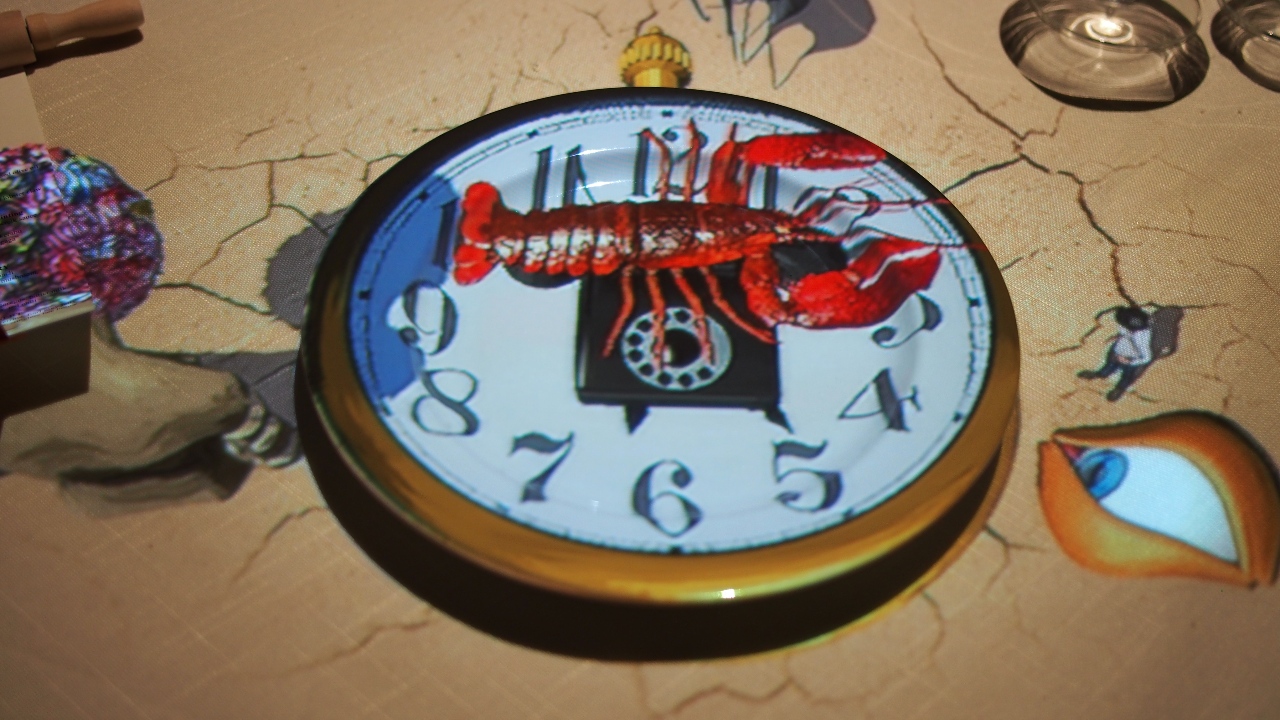 Once recognised as Le Petit Chef In The Footsteps of Marco Polo, the renowned theatrical dining show was revamped to become How to Become the World's Greatest Chef. Veering away from the trails of Marco Polo, Le Petit Chef now forged his path to becoming the 'World's Greatest Chef'. In five entertaining lessons, guests embarked on an exciting journey with Le Petit Chef to learn his tips and tricks on what it takes to be as great as him, tantalising both the palate and visual senses like never before.
Uniting European cuisine with Malaysian flavours, a five-course menu was expertly constructed to embody the five lessons, featuring local ingredients such as Percik sauce, Salam and Pegaga leaves, Blue Butterfly Pea, and plenty more.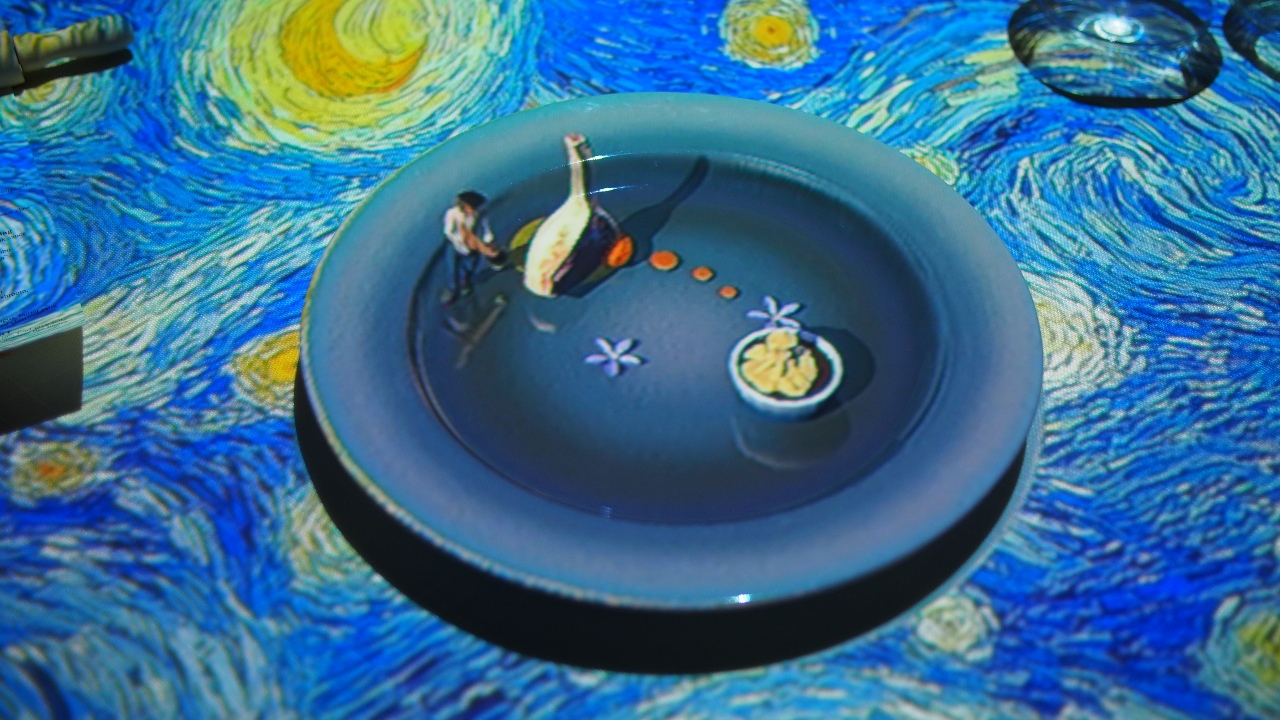 In lesson one, Le Petit Chef explored the 'History of Food', taking us back to the roots of the culinary origins of the humble tomato. Through a brilliant 3D projection, the table transformed into the capital city of Tenochtitlán, where the Aztecs grew tomatoes on 'chinampas', also known as floating gardens. Three unique combinations were served as we unravelled the story behind the tomato—a French tomato terrine with buffalo mozzarella filling, Italian sun-dried truss tomato bruschetta and a Spanish gazpacho with lobster claw—bringing us on a journey around the world.
Lesson two was an encouragement to uncover our inner artist, as Le Petit Chef described his inspirations in the 'Art of Plating'. Our second course for the evening was served in a unique plating that resembled a paint palette. Featuring a seared Hokkaido scallop atop squid ink glutinous rice and Oscietra caviar, guests expressed artistic expressions with Percik sauce, blue butterfly pea aioli and mint coriander chutney that took on the semblance of paint.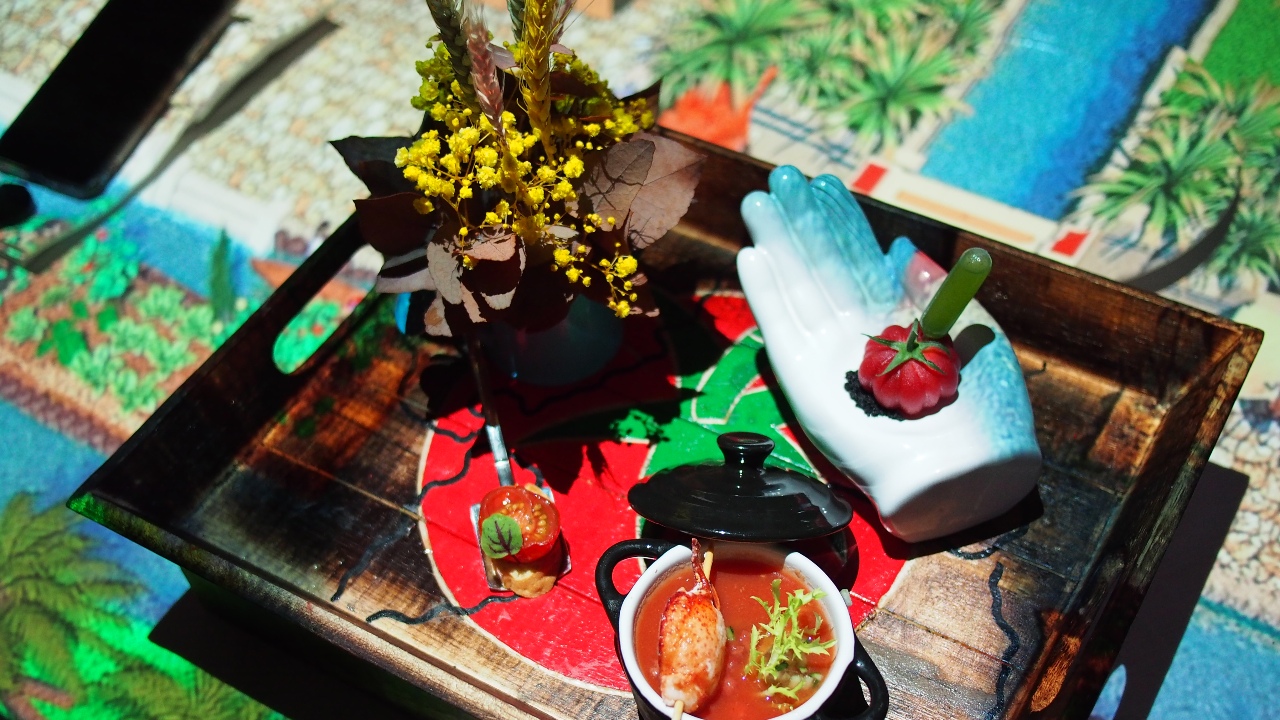 The third lesson of the evening unveiled the French Chef's secret ingredient—love. Calling upon his beloved grandmother, the two cooked up a storm to present the next course of the evening, a hearty dish of classic chicken roulade with truffle and spinach served with roasted thyme butter potato and morel mushroom sauce.
Le Petit Chef then broke out a charming tune to present lesson four, as he described the challenges of becoming a chef. An oven-baked golden snapper and abalone drizzled with buttermilk and homemade XO sauce was introduced as the main course of the evening, representing our goals and dreams in a manifestation of success.
To round up the evening for his final lesson, the French Chef introduced an indulgent Valrhona 64 per cent Manjari Chocolate Verrine. With condiments of Earl Grey jelly, salted cookie crunch, stingless bee honey and a plant-based meringue, the chef tested our newfound knowledge by having us prepare our own dessert. And to be honest with you, it turned out that I may not be such a bad cook after all. Perhaps training with the World's Greatest Chef really did pay off.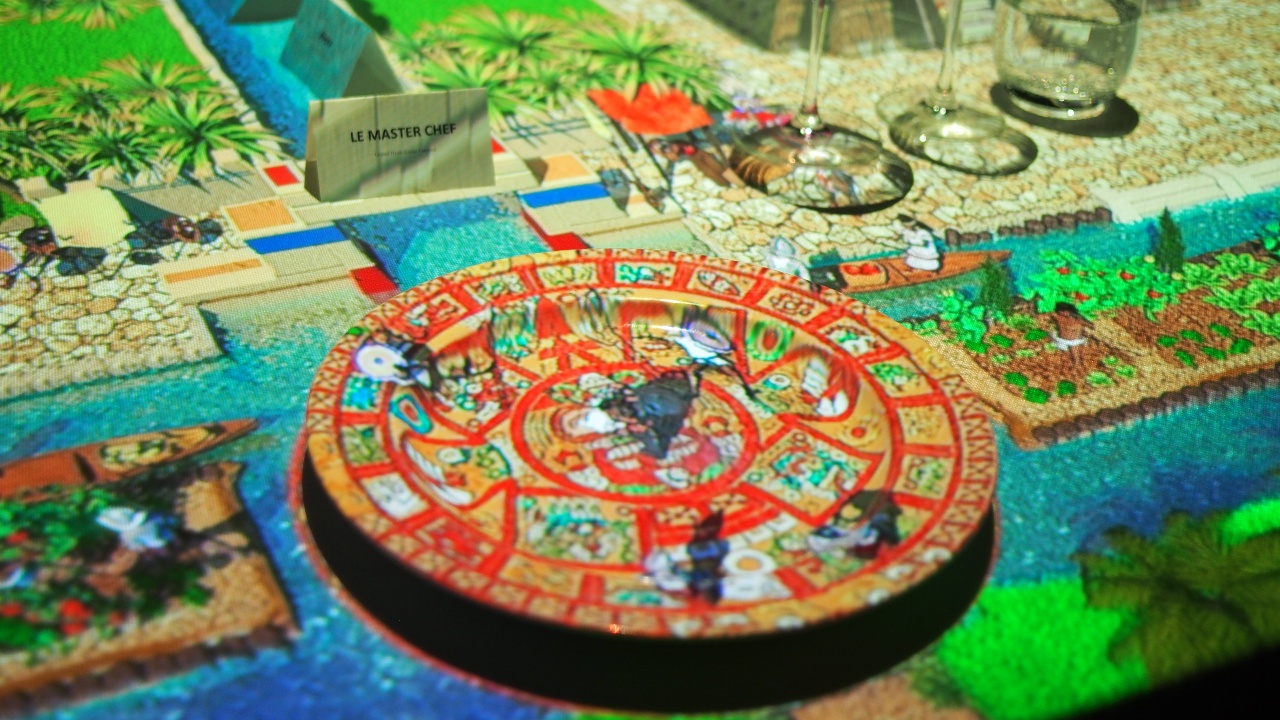 ---